Home / All Recipes / Japanese / 15 Minutes Mushroom Teriyaki
15 Minutes Mushroom Teriyaki
15 minutes mushroom teriyaki is a perfect choice when you are busy but still want to enjoy a delicious healthy vegan meal with minimal pantry ingredients.
I feel sluggish in summer and I tend to cook really simple dishes, like this 15 minutes mushroom teriyaki, so I can be in and out from the kitchen as fast as possible. Although we are making a teriyaki dish, there is no need to buy a bottle of teriyaki sauce. As long as you have soy sauce, mirin, sake, and sugar, you can make your own teriyaki sauce at home.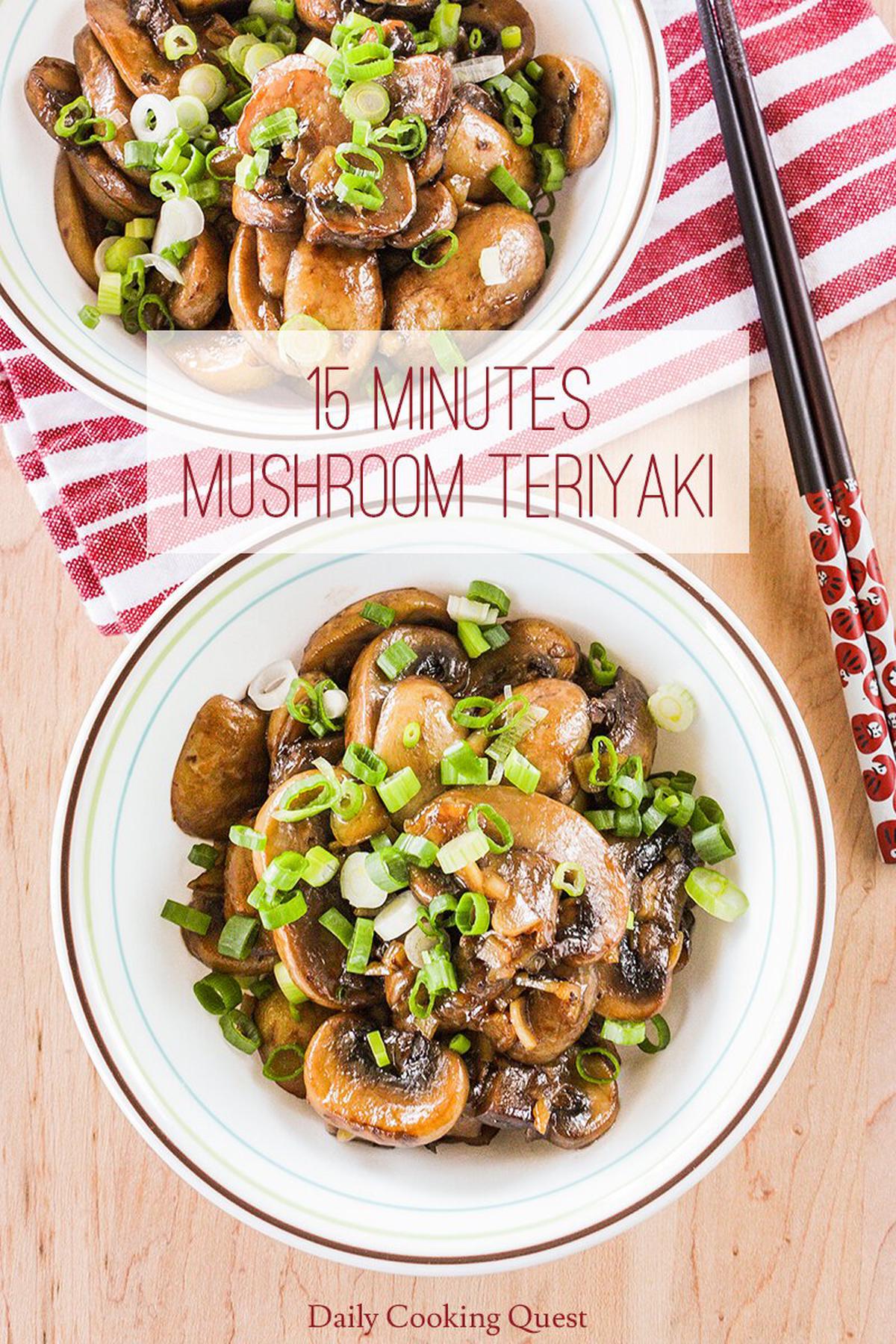 You can use any mushroom
I use super common white button mushroom to make this mushroom teriyaki dish since this is the most widely available mushroom. Of course you can use other varieties of mushroom too, such as king oyster, fresh shiitake, and fresh portobello. When you use king oyster or fresh portobello mushrooms, this can easily be made into a main dish.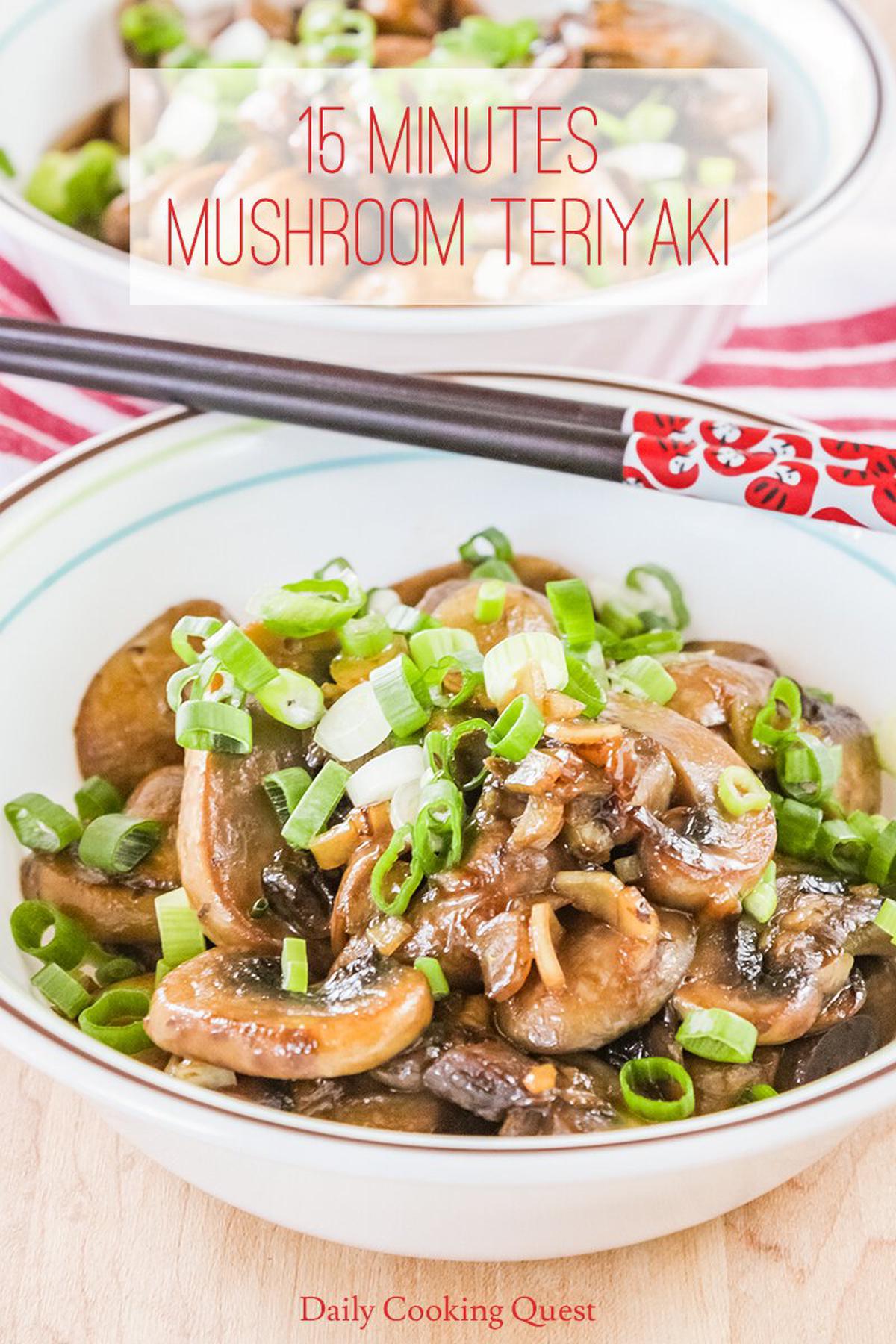 Playing around with the garnishes
I always stock fresh scallions in my refrigerator, so chopping some up to garnish this easy mushroom teriyaki dish is a no brainer. Another possible garnish is to use lemon zest, and even squeeze some of the fresh lemon juice to the finished dish to make an instant teriyaki ponzu mushroom dish!
15 Minutes Mushroom Teriyaki
5.0 from 15 reviews
Ingredients
3 tablespoon oil
24 ounces (680 grams) white button mushrooms, sliced
4 cloves garlic, minced
1-2 scallions, thinly sliced (optionally, as garnish)
Teriyaki sauce (mix the following together)
2-3 tablespoon soy sauce, to taste
2 tablespoon mirin
2 tablespoon sake
1 tablespoon sugar
Instructions
Heat oil in a frying pan over medium high heat. Sauté sliced mushrooms until wilted, then add minced garlic and mix well.
Pour soy sauce, mirin, sake, and sugar into the pan. Continue cooking until the sauce has fully reduced and gives the mushroom a shiny coating.
Turn off the heat, transfer mushrooms to serving bowl. Garnish with sliced scallions (if using), and serve immediately.