Home / All Recipes / Chinese / Ang Kak and Ginger Chicken Soup
Ang Kak and Ginger Chicken Soup
Dishes that contain ang kak will have a distinctive bright red color, hence the color of the chicken and the soup. The color may be quite a shock, but the taste of this soup is so subtle and with a definite hint of ginger, a perfect soup to be had in cold weather.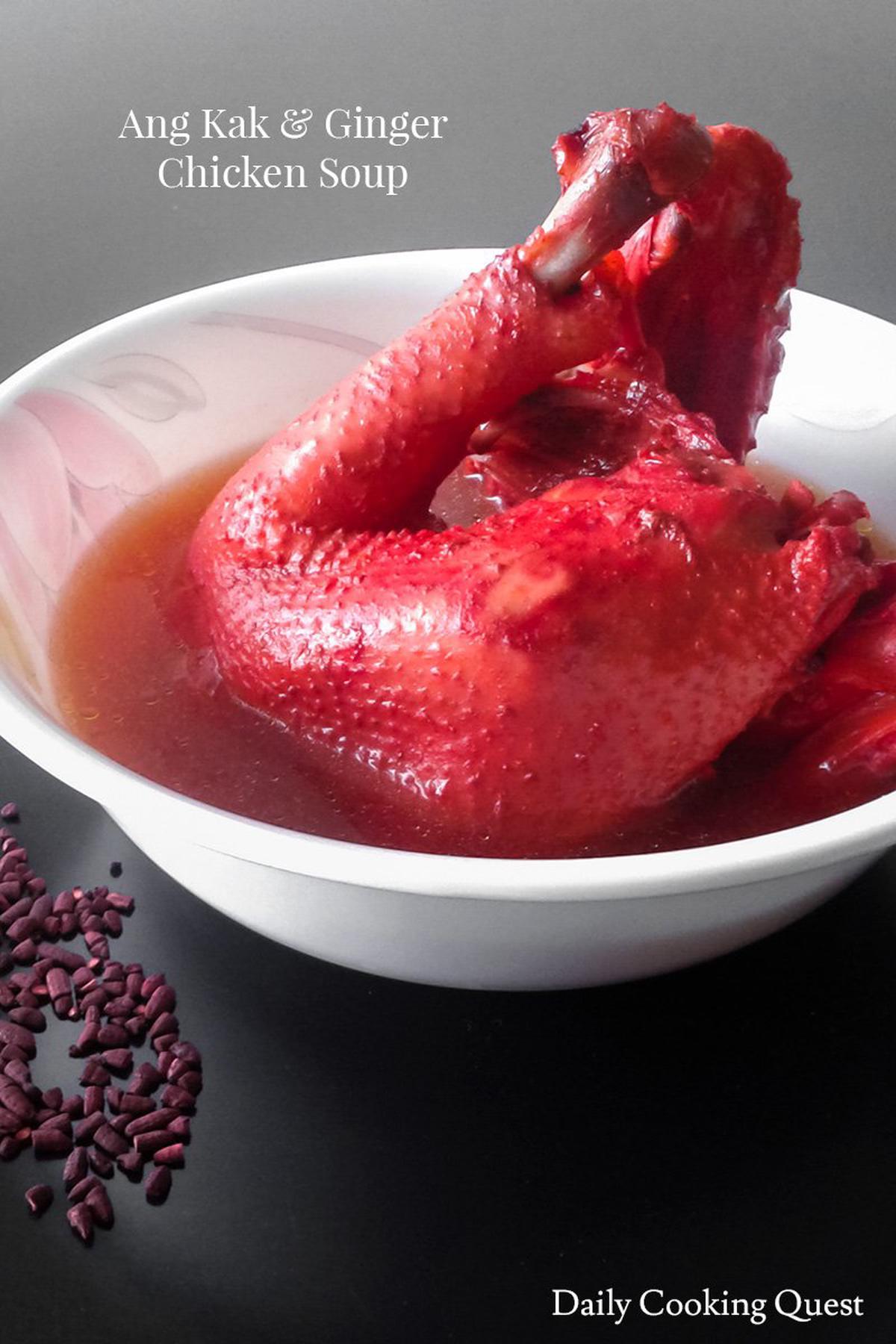 Ang Kak and Ginger Chicken Soup
4.0 from 1 reviews
Ingredients
1 free range chicken (Indonesian: ayam kampung), cut into 4 pieces
2 tablespoon ang kak
4 inches ginger, peeled and bruised
2 teaspoon salt
1 teaspoon sugar
1 liter water
Instructions
Place all ingredients in a soup pot and bring to a boil over a medium heat.
Reduce the heat to medium-low and simmer for 1 hour. Divide into four soup bowls and serve warm.