Home / All Recipes / American / Apple, Papaya, and Strawberry Smoothie
Apple, Papaya, and Strawberry Smoothie
You may never guess that this delicious smoothie is made from an unlikely combination of apple, papaya, and strawberry! This recipe is definitely a keeper.
The weather in Jakarta has been pretty crazy lately, heavy downpour in July! no less, alternating with hot and humid weather in between. As a result, a lot of people caught the flu, me and Piti included. So, if you are on the same boat as us, you probably need to eat a lot of fruits to get better sooner, and I hope this recipe helps. Here's to a more normal weather soon, and to our health (of course). ♥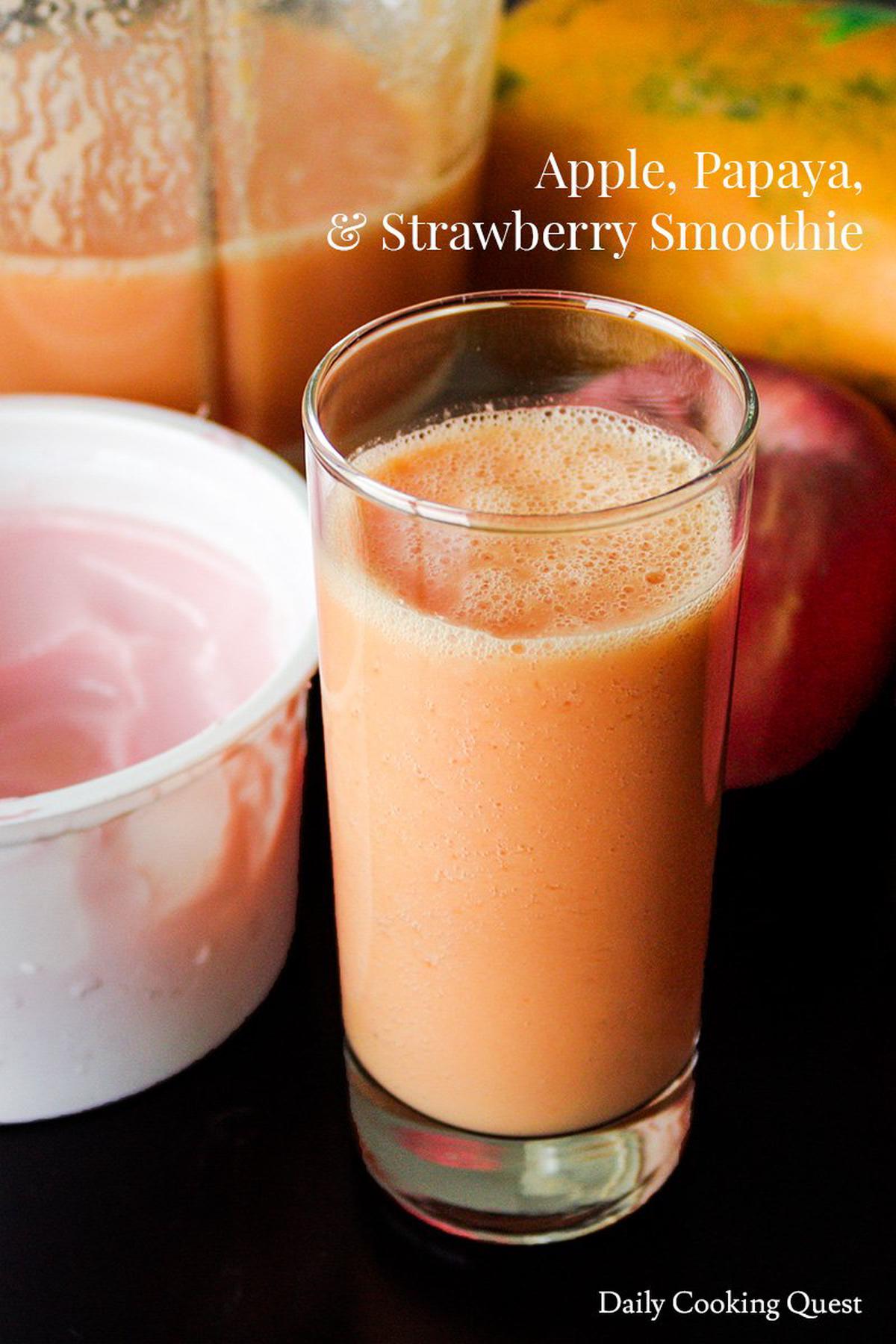 Apple, Papaya, and Strawberry Smoothie
5.0 from 2 reviews
Ingredients
1 Fuji Apple, peeled and cored (about 200 gram)
150 gram papaya
4 tablespoon strawberry yoghurt
2 tablespoon honey
200 ml water
Instructions
Put everything in a blender and process until smooth.
Divide into two serving glasses and serve immediately.