Home / All Recipes / Indonesian / Aromatic Steamed Chicken Wings
Aromatic Steamed Chicken Wings
The use of so many aromatic herbs gives this dish a very inviting aroma, sure to whet the appetite. And the colorful green, red, yellow, and white is quite a feast to the eyes. I was steaming this dish with my rice cooker, and could only cook the rice once the steamed chicken wings is done. The photo shoot session today was quite a torture since the smell was so… nice and made me so… hungry. But the wait was worth it, cause 20 minutes later, half of the chicken wings were gone, along with the freshly steamed rice. :D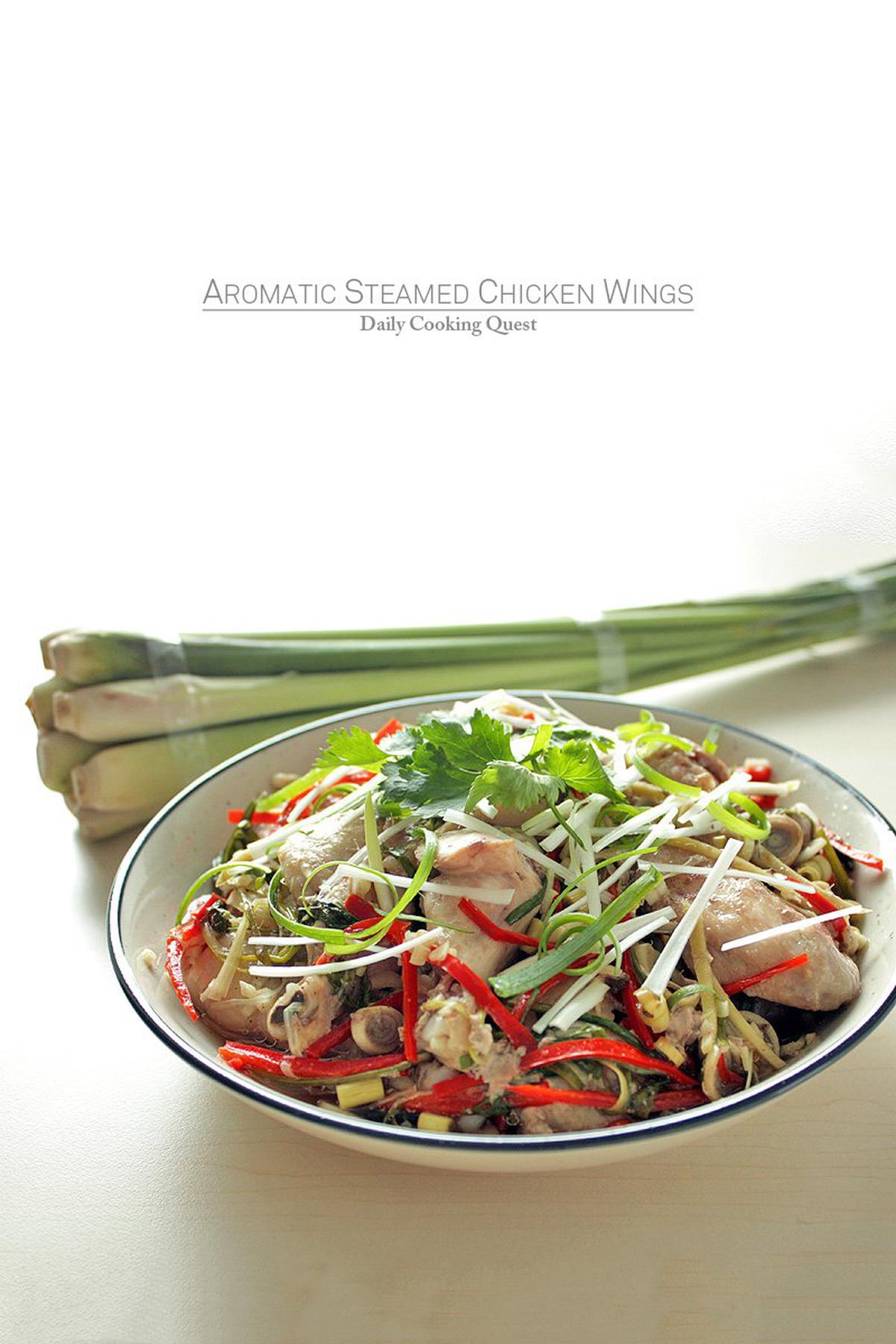 Aromatic Steamed Chicken Wings
Ingredients
8 chicken wings, cut each wing to two parts
6 cloves garlic, minced
2 lemon grass, remove the outer layers and finely chopped the white parts
2 inch fresh ginger, peeled and cut into match sticks
2 red chilies, seeded and cut into match sticks
1 stalk scallion, cut into match sticks
1 stalk coriander leaf, chopped
2 teaspoon soy sauce
1 teaspoon fish sauce
1 teaspoon salt
½ teaspoon ground pepper
100 ml water
Instructions
Prepare a steamer.
Place chicken wings in a steamed proof bowl. Top the chicken with garlic, lemon grass, ginger, chili, scallion, coriander leaf, soy sauce, fish sauce, salt, ground pepper, and water. Wrap the bowl with aluminum foil.
Steamed the chicken for 30 minutes or until the chicken is cooked.
Carefully remove the aluminum foil and served immediately.