Home / All Recipes / Indonesian / Asem-Asem Terong - Sour and Spicy Eggplant Stew
Asem-Asem Terong - Sour and Spicy Eggplant Stew
This is one of the easiest and fastest stew ever, like you really don't need more than 15 minutes of cooking time or the eggplants are gonna end up looking mushy and well, not appetizing? :D Seriously guys, prep works for this is taking longer, just a tad slightly longer, than cooking the stew. So definitely a perfect quick meal, and it is completely vegan too, and totally healthy. Good stuff all around, right? ♥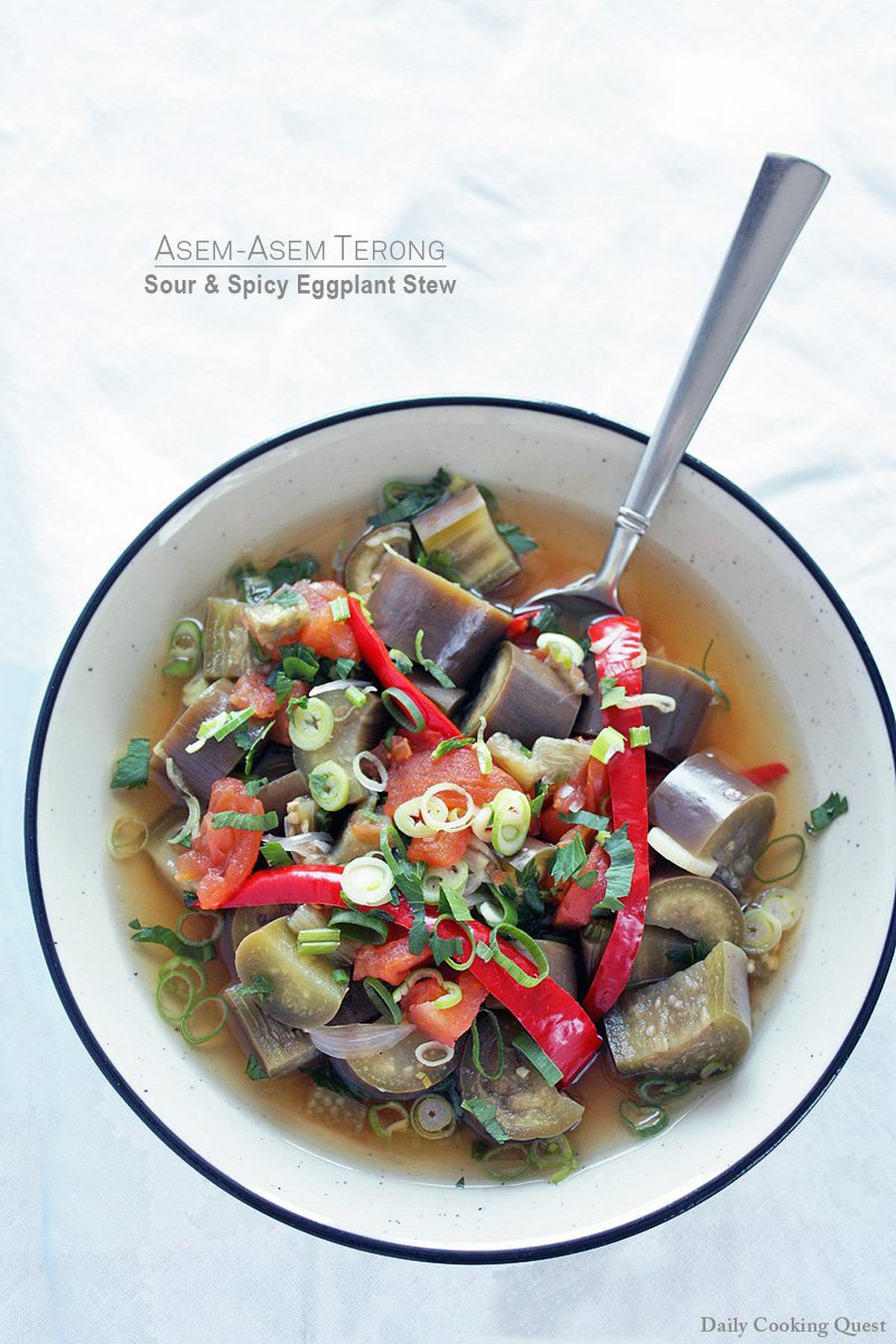 A bit of background, this dish is one of Banyumas specialty, a region in Central Java. I think if you are familiar enough with Indonesian cuisine, one taste of this and you are probably gonna guess that this is a Javanese food :D It has enough sweetness and sourness closely resembling that of sayur asam, its more popular cousin, but asem-asem terong is like the speedier and simpler version of sayur asam. So, if you are craving for sayur asam but not exactly having the time and patience to gather all the various ingredients, try making this instead. ;)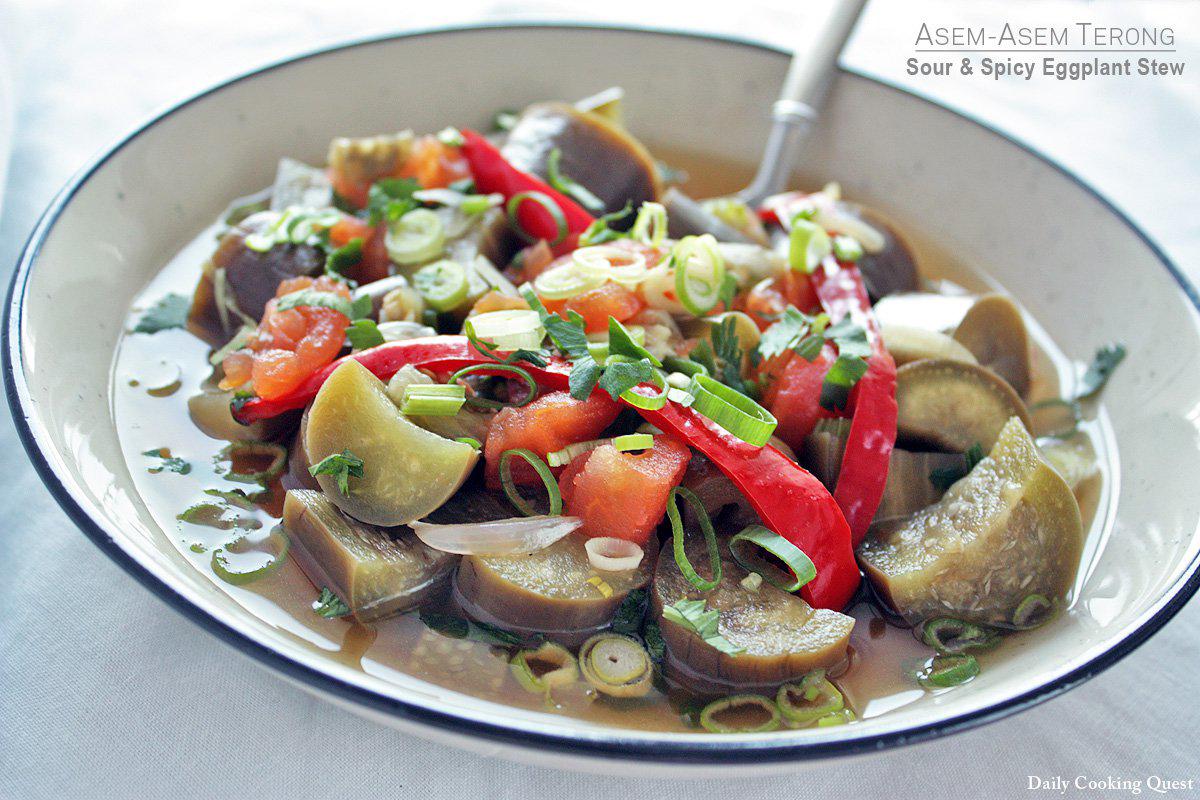 Asem-Asem Terong - Sour and Spicy Eggplant Stew
Ingredients
5 cups water
5 shallots (Indonesian: bawang merah), thinly sliced
3 cloves garlic (Indonesian: bawang putih), thinly sliced
4 red anaheim chili peppers (Indonesian: cabe merah besar), cut each to 4 long slices
3 medium size eggplants (Indonesian: terong ungu), cut into bite size pieces
1 tablespoon tamarind juice (1 teaspoon tamarind pulp + 1 tablespoon water)
2 tomatoes, cut into small pieces
1 tablespoon palm sugar (Indonesian: gula Jawa), or to taste
1/2 tablespoon salt, or to taste
1 scallion (Indonesian: daun bawang), thinly sliced, about 3 tablespoon
1 small bunch Chinese celery (Indonesian: daun seledri), thinly sliced, about 3 tablespoon
Instructions
Bring water, shallot, garlic, and chili pepper to a boil in a soup pot.
Add eggplants and tamarind juice and bring to another boil.
Add tomatoes, and season with palm sugar and salt. Adjust seasoning as needed.
Once it boils again, turn off heat. Add the thinly sliced scallion and Chinese celery, stir well. Serve immediately.