Home / All Recipes / Chinese / Asian Marinated Chicken
What is your must stock meat? For a long while now that has been skinless boneless chicken breasts. They are like blank canvas that you can easily transform into delicious healthy meals. When in a pinch, I just do a simple pan frying and scour sauces and simple salad to go with it. Other times, I may do something more, ummm… complicated, yeah like this super simple Asian marinated chicken recipe below :)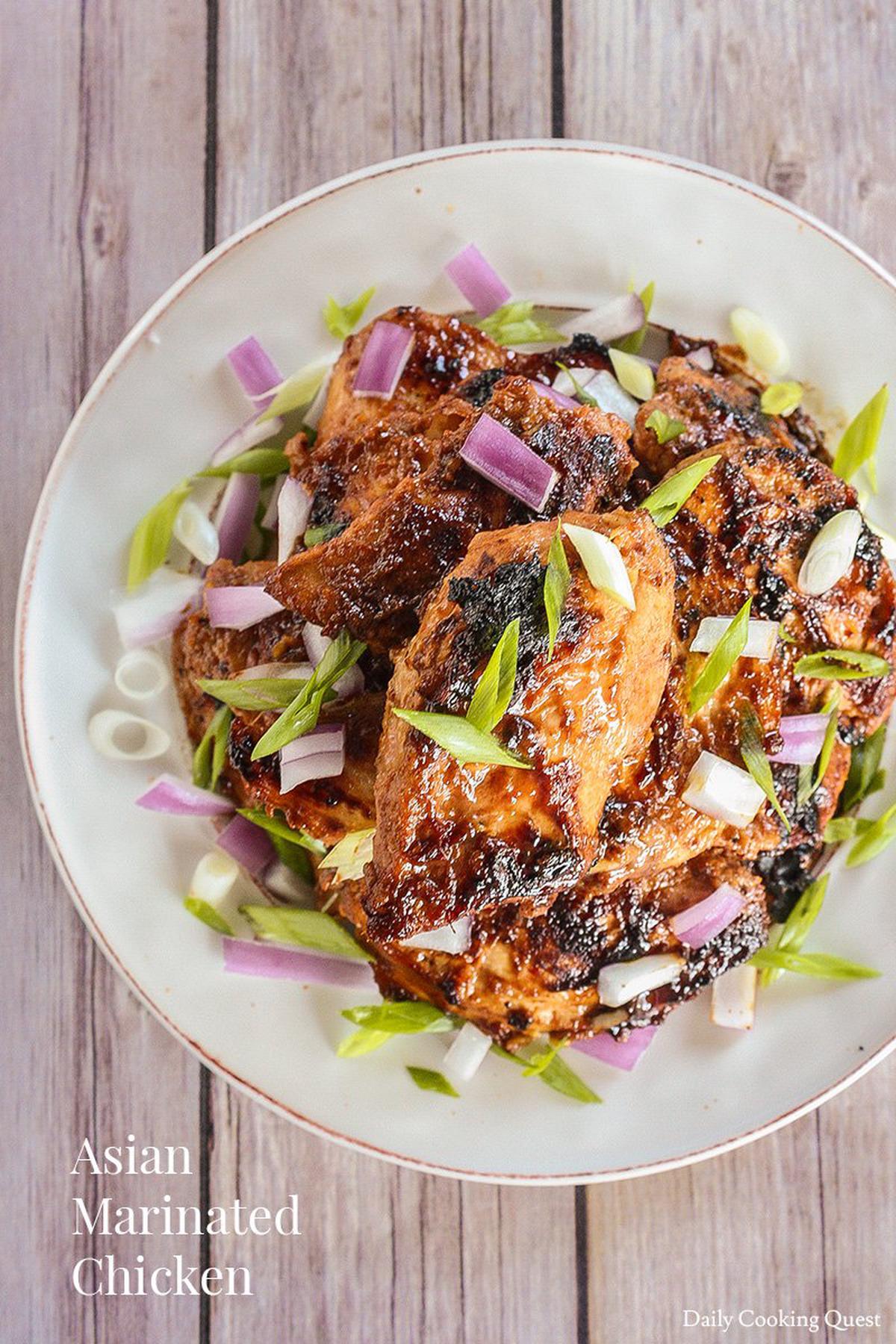 Now, just how complicated though? Fear not, let's make sure you have the following: soy sauce, tomato ketchup, oyster sauce (or use hoisin sauce), shaoxing (or sake), sambal oelek (or sriracha), palm sugar (or brown sugar, or even plain granulated sugar), sesame oil (or olive oil is okay too), some garlic and ginger. If you have those in your pantry, you can easily make this, in big batches is okay too if you are in the mood to entertain. So let's start cooking!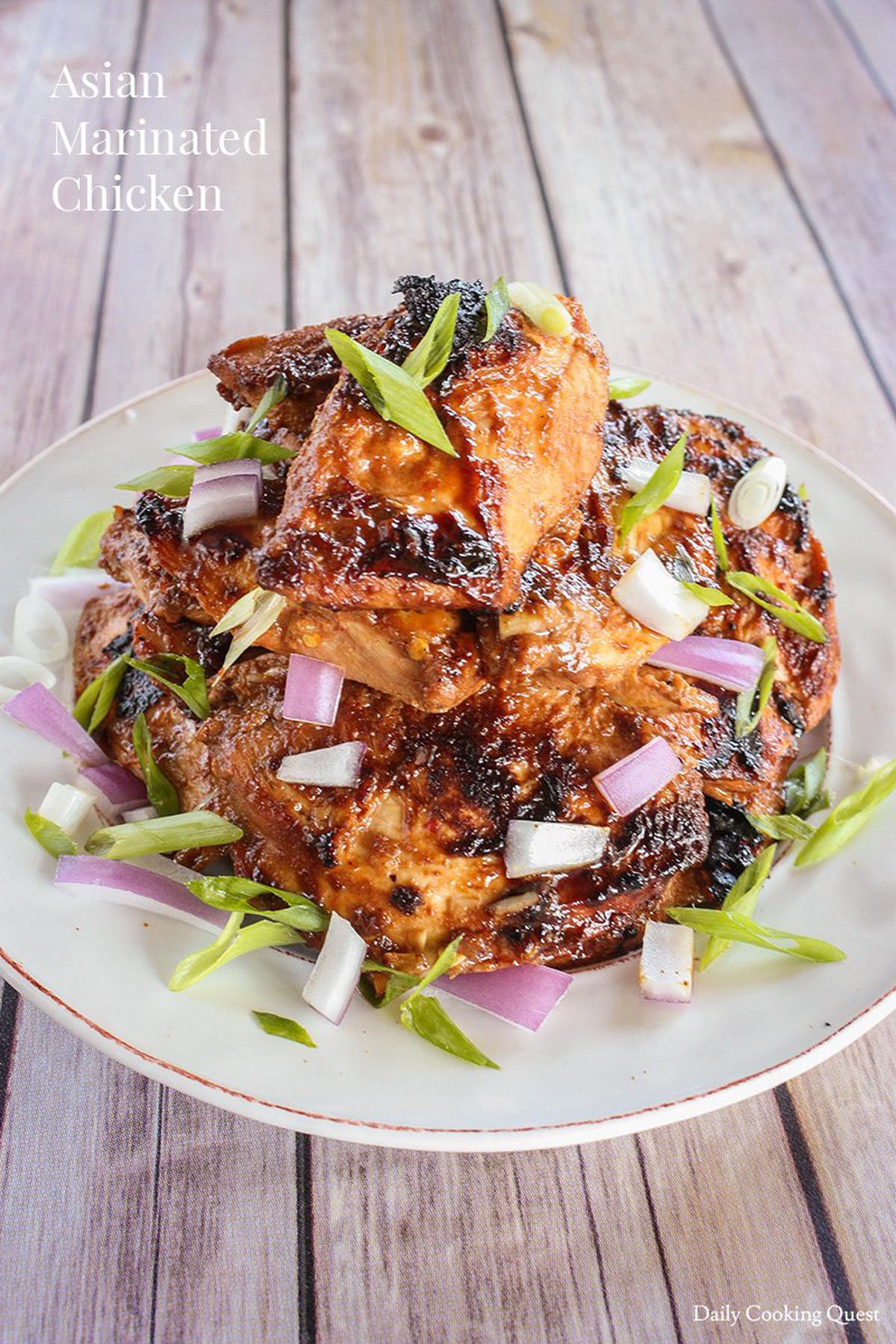 Asian Marinated Chicken
Ingredients
800 gram boneless skinless chicken breast, cut into thin slices (about 1/2 inch thickness)
3 garlic, minced
1 inch ginger, grated/minced
2 tablespoon soy sauce
2 tablespoon tomato ketchup
2 tablespoon oyster sauce (or hoisin sauce)
2 tablespoon Shaoxing wine (or Japanese sake)
1-3 tablespoon sambal oelek (or Sriracha)
2 tablespoon palm sugar (or brown sugar)
1/2 tablespoon sesame oil (or olive oil)
Garnish
finely sliced shallots/red onions
finely sliced scallions
Instructions
In a mixing bowl, combine all ingredients (except garnishes). Wrap with a saran wrap and let it rest in the fridge for at least 2 hours, overnight is better.
Heat 2 tablespoon of oil in a frying pan (you can use grill pan/skillet too) on medium high. Cook chicken until slightly charred, about 2-3 minutes per side.
Transfer cooked chicken to a serving plate. Garnish with sliced shallots/red onions and scallions. Serve with steamed white rice. This is good with salad too.