Home / All Recipes / Indonesian / Ayam Bekakak - Javanese Grilled Chicken
Ayam Bekakak - Javanese Grilled Chicken
Ayam bekakak is Javanese grilled chicken served in festive occasions like weddings and sunatan (circumcision). This is one of the many ayam panggang (grilled chicken) recipe scattered across the country. The main characteristic of a Javanese dish is its tendency to be sweet, so it is not a surprise that this grilled chicken, with its copious amount of kecap manis (sweet soy sauce) in both its marinating sauce and its accompanying chili relish, ends up on a rather sweet side.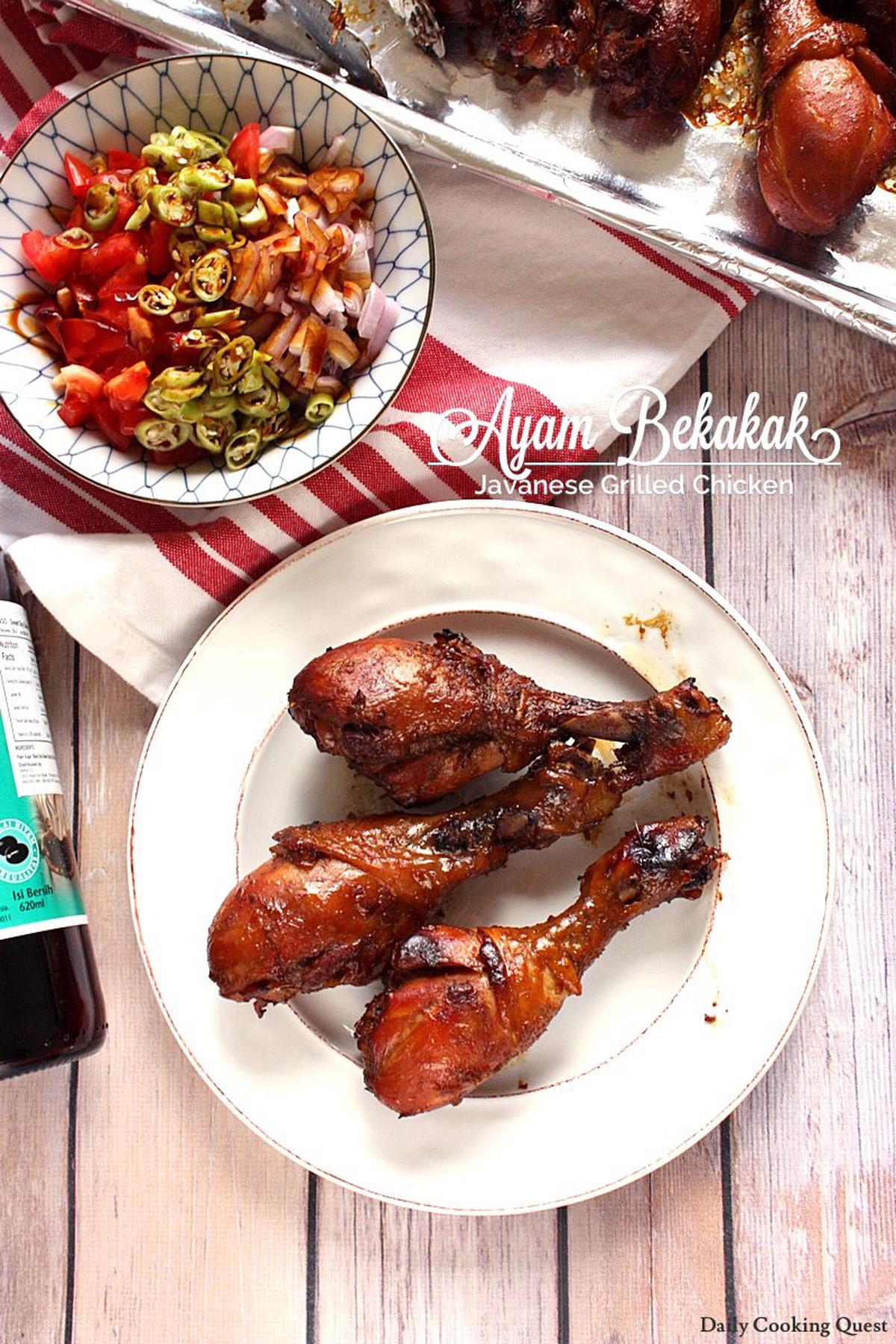 Presentation wise, the chicken is usually butterflied whole, especially when served for special occasions. But, for daily meals, I prefer to use drumsticks, or other parts of chicken that are already cut up into pieces so they are easier to serve :)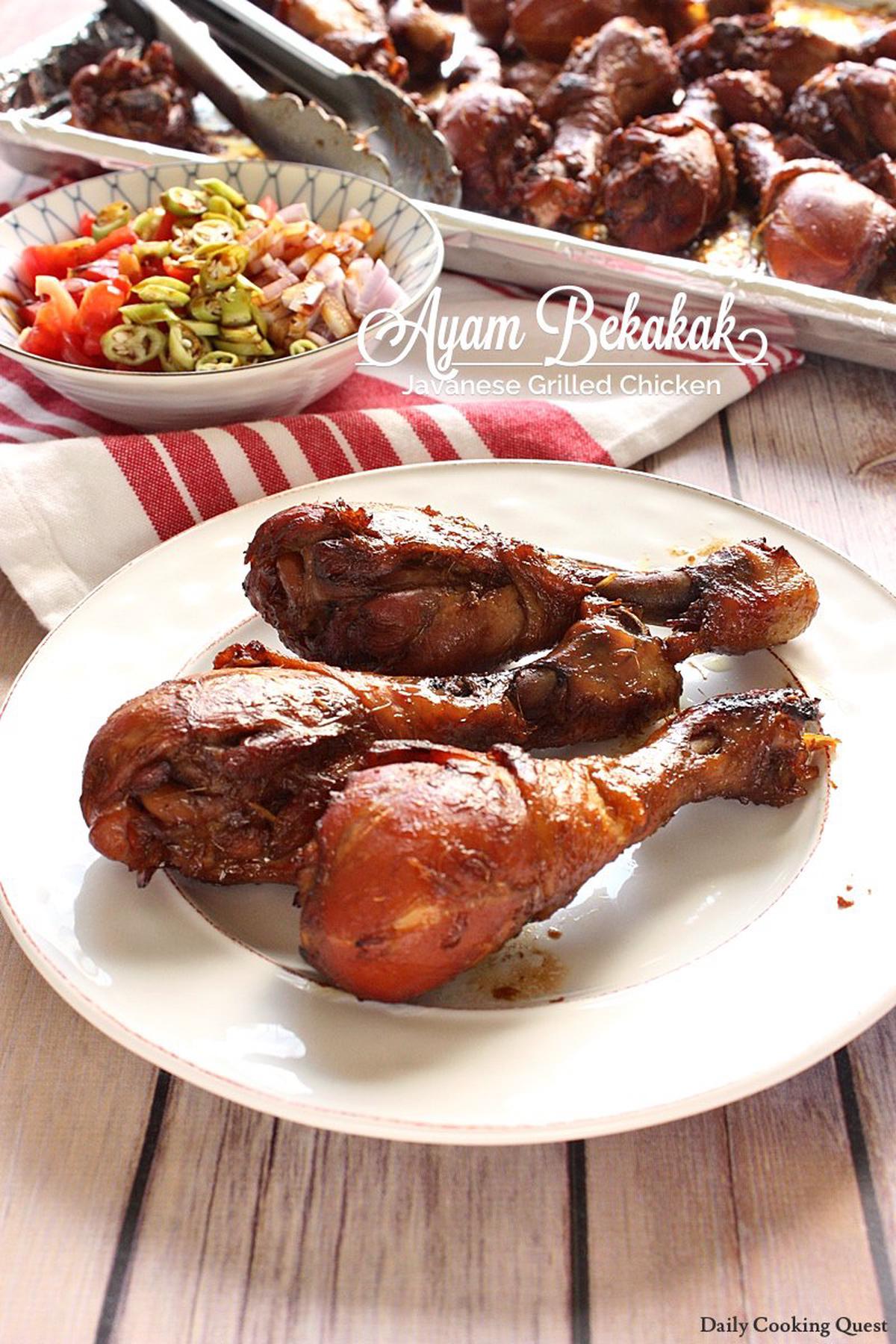 Ayam Bekakak - Javanese Grilled Chicken
5.0 from 1 reviews
Ingredients
3 tablespoon oil
1 kilogram chicken (I use all drumsticks)
2 cups chicken stock
4 tablespoon sweet soy sauce (Indonesian: kecap manis)
Grind the following into spice paste
100 gram shallot (Indonesian: bawang merah)
50 gram garlic (Indonesian: bawang putih)
1 lemongrass, white part only (Indonesian: sereh)
5 kaffir lime leaves (Indonesian: daun jeruk)
1 1/2 teaspoon salt
1 teaspoon ground coriander (Indonesian: bubuk ketumbar)
1/2 teaspoon ground cumin (Indonesian: bubuk jinten)
1/2 teaspoon ground nutmeg (Indonesian: bubuk pala)
1/2 teaspoon ground white pepper (Indonesian: bubuk merica)
Chili relish (mix the following together)
5 bird eye chilies (Indonesian: cabe rawit), thinly sliced
1 tomato, diced
25 gram shallot, diced
1-2 limes, juiced
4 tablespoon sweet soy sauce (Indonesian: kecap manis)
Instructions
Heat oil in a wok/frying pan and sauté spice paste until fragrant, about 5 minutes.
Add chicken, chicken stock, and sweet soy sauce. Mix well. Bring to a boil, reduce heat and simmer uncovered until the sauce is reduced and almost gone, about 45 minutes to 1 hour.
Turn off heat and set the chicken aside.
Line a baking tray with aluminum foil and preheat oven broiler.
Place chicken on prepared tray and broil until the surface is slightly charred, about 3-5 minutes.
Serve the chicken with the chili relish and steamed white rice.