Home / All Recipes / Indonesian / Ayam Tuturaga - Chicken in Spicy Basil Coconut Sauce
Ayam Tuturaga - Chicken in Spicy Basil Coconut Sauce
Ayam tuturaga is another dish from Manado. As with all Manado dishes, you can expect this dish to be fiery hot, but balanced with freshness from lemongrass, kaffir lime leaves, pandan leaves, and lemon basil leaves. If you like this dish, you may want to also try other Manado dishes like rica-rica, woku, tinoransak, or dabu-dabu. ♥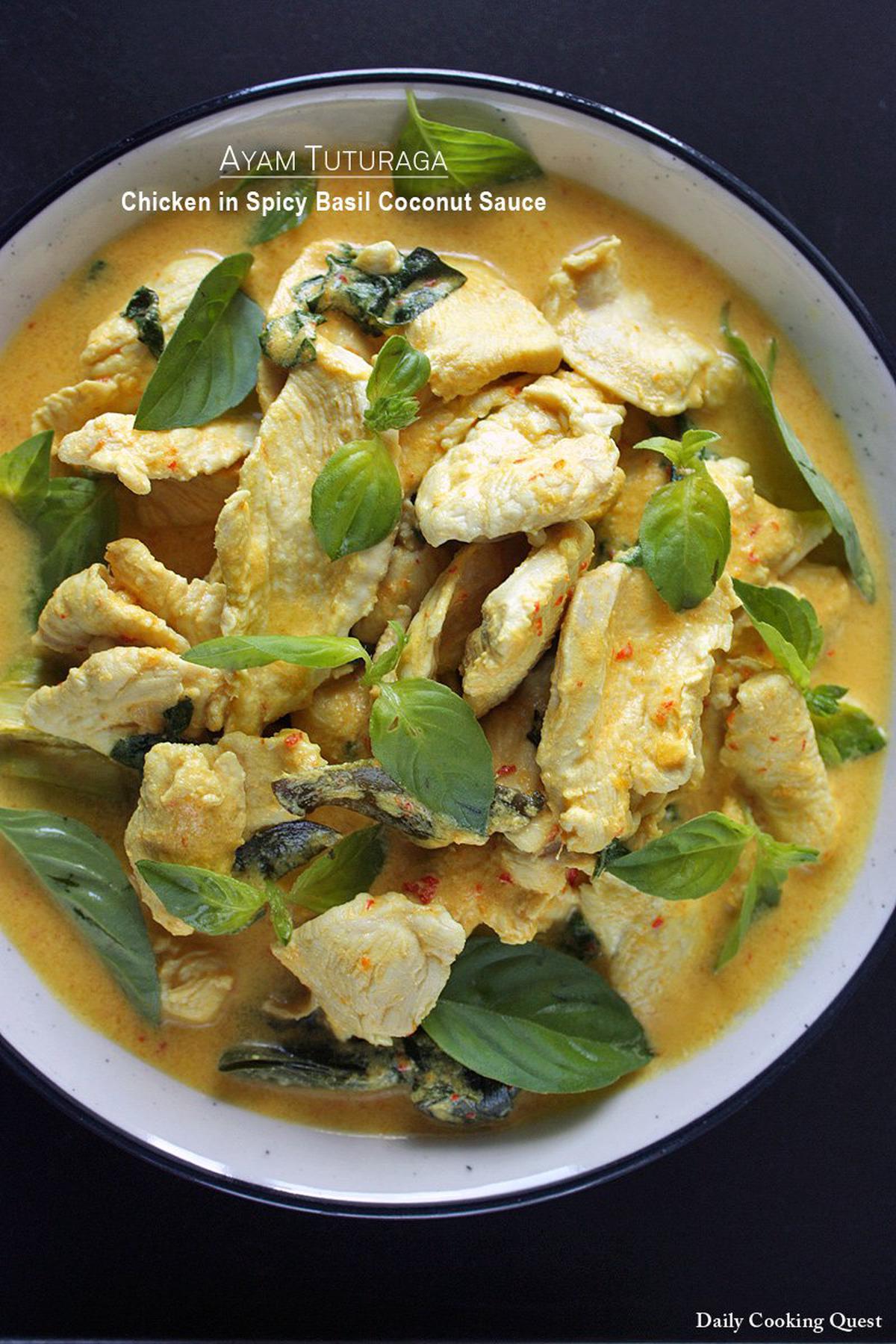 A tuturaga can also be prepared using firm fish, like tuna, instead of chicken. And speaking of ayam tuturaga, it is usually prepared with whole chicken cut into 8 to 12 pieces rather than skinless boneless chicken breasts. My family likes it better when I cook chicken dishes with skinless boneless chicken breast since there is less hassle come eating time, but feel free to use a whole chicken for a more authentic approach. ;)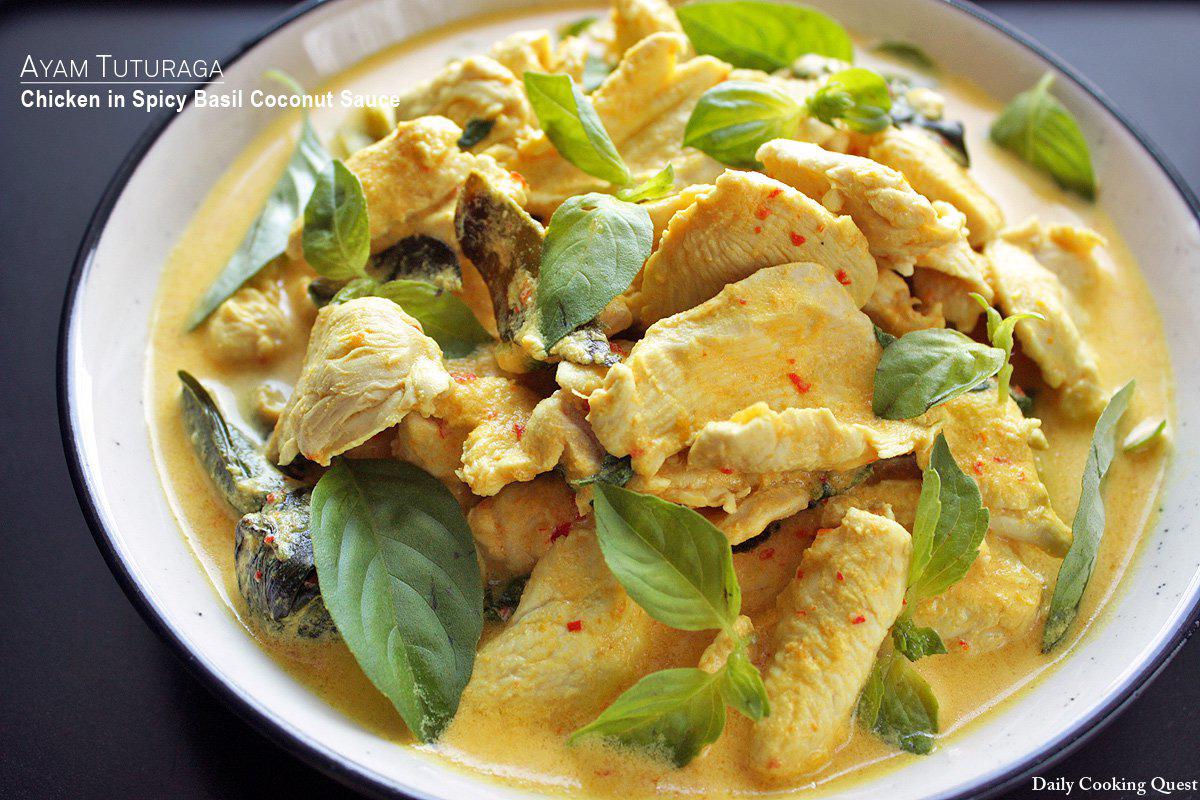 Ayam Tuturaga - Chicken in Spicy Basil Coconut Sauce
Ingredients
3 tablespoon oil
3 lemongrass (Indonesian: sereh), bruised and knotted
2 pandan leaves (Indonesian: daun pandan), knotted
6 kaffir lime leaves (Indonesian: daun jeruk)
500 ml coconut milk (Indonesian: santan)
1 teaspoon salt
500 gram skinless boneless chicken breast (Indonesian: daging dada ayam)
1/4 cup lemon basil leaves (Indonesian: daun kemangi), reserve 8-10 leaves as garnish
Grind the following into spice paste
6 bird eye chilies (Indonesian: cabe rawit)
3 red cayenne chilies (Indonesian: cabe merah keriting)
8 shallots (Indonesian: bawang merah)
4 candlenuts (Indonesian: kemiri)
1 inch ginger (Indoensian: jahe)
1 inch turmeric (Indonesian: kunyit)
Instructions
Heat oil in a pot and sauté spice paste, lemongrass, pandan leaves, and kaffir lime leaves until fragrant.
Pour coconut milk, season with salt, and bring to a boil.
Add chicken pieces and cook until no longer pink. Reduce heat and simmer for 5-8 minutes until chicken pieces are cooked through.
Toss in the lemon basil leaves and cook until wilted.
Discard the lemongrass and pandan leaves, transfer to a serving bowl, and garnish with the reserved lemon basil leaves.