Home / All Recipes / Indonesian / Bajigur - Coffee and Coconut Milk with Toddy Palm Fruit
Bajigur - Coffee and Coconut Milk with Toddy Palm Fruit
Coffee with coconut milk, palm sugar, pandan leaves, and enjoyed with toddy palm fruit/kolang-kaling. Basically, Indonesian boba (toddy) coffee drink.
Here is a simple refreshing drink made with coffee, coconut milk, palm sugar, pandan leaves, and toddy palm fruit (we call this kolang kaling in Indonesian). Bajigur it super easy to make and tastes amazing hot or cold. Outside Indonesia, toddy palm fruit is usually sold in a can and should be quite easily found in Asian grocery stores. If that is not an option, try substituting with fresh coconut meat.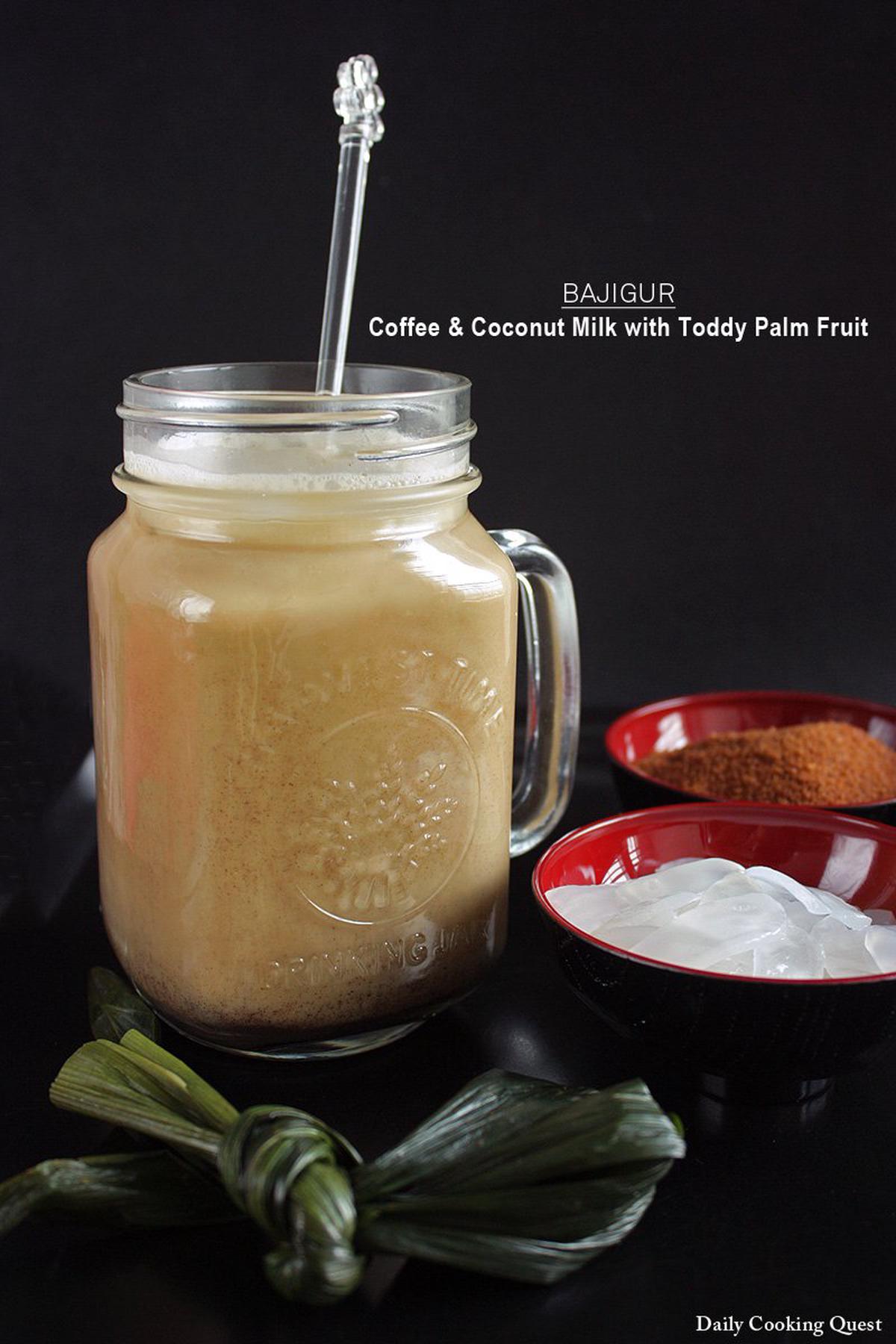 Bajigur - Coffee and Coconut Milk with Toddy Palm Fruit
Ingredients
1 liter coconut milk (Indonesian: santan)
4 teaspoon ground coffee (Indonesian: bubuk kopi)
125 gram palm sugar (Indonesian: gula Jawa)
1/4 teaspoon salt
2 pandan leaves (Indonesian: daun pandan), knotted
200 gram toddy palm fruit (Indonesian: kolang kaling), thinly sliced
Instructions
Place coconut milk, coffee, palm sugar, and pandan leaves in a pot. Bring to a boil on to medium heat, stir frequently to prevent the coconut milk from curdling. Once it boils and the palm sugar has all dissolved, turn off heat.
Discard the pandan leaves, and strain into 4 serving glasses. Add some slices of toddy palm fruit to each glass. Topped with ice cubes if you prefer cold bajigur.