Home / All Recipes / Japanese / Baked Honey Soy Sauce Chicken Wings
Baked Honey Soy Sauce Chicken Wings
When the temperature dips, I love busying myself in the kitchen because: (1) baking is easy, mostly prep work, and the rest, I can sit back and relax with a cup of hot coffee while the oven does its thing, and (2) since I am using the oven, the temperature in the house will definitely rise and even after the cooking is done, I usually left the oven door slightly open, so the whole house will get warm for some time without having to turn on the heather, it's a win-win for me!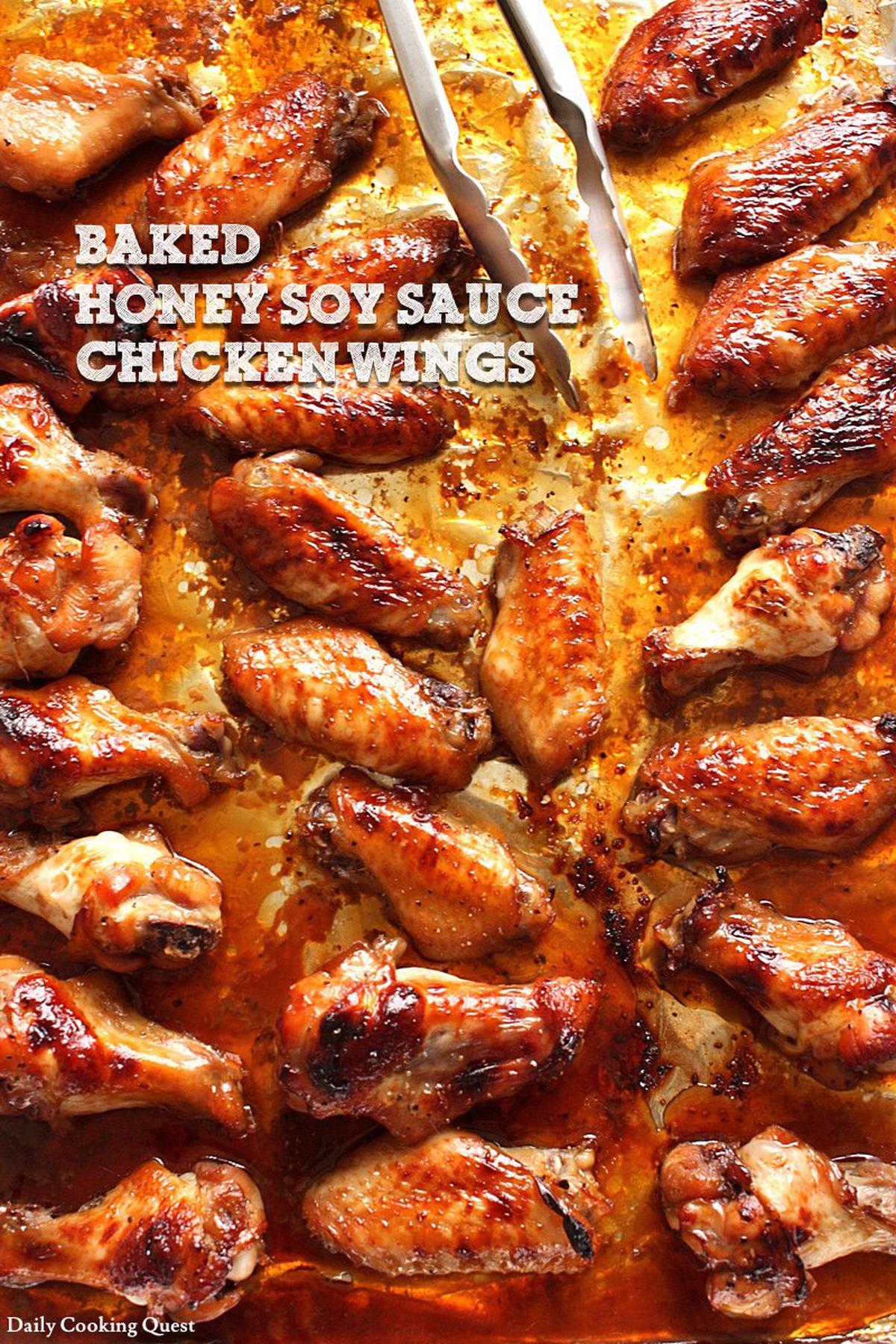 Anyway, here is a super simple recipe for chicken wings with only 4 ingredients: chicken wings (duh), soy sauce, honey, and sake. If you are out of sake, you can also use Chinese rice wine, or dry sherry. And simple recipe like this is a good thing to have, especially if you are still trying to figure out what to have for the coming Christmas party. Just double, or triple, if you are expecting companies, and this should take care of appetizer.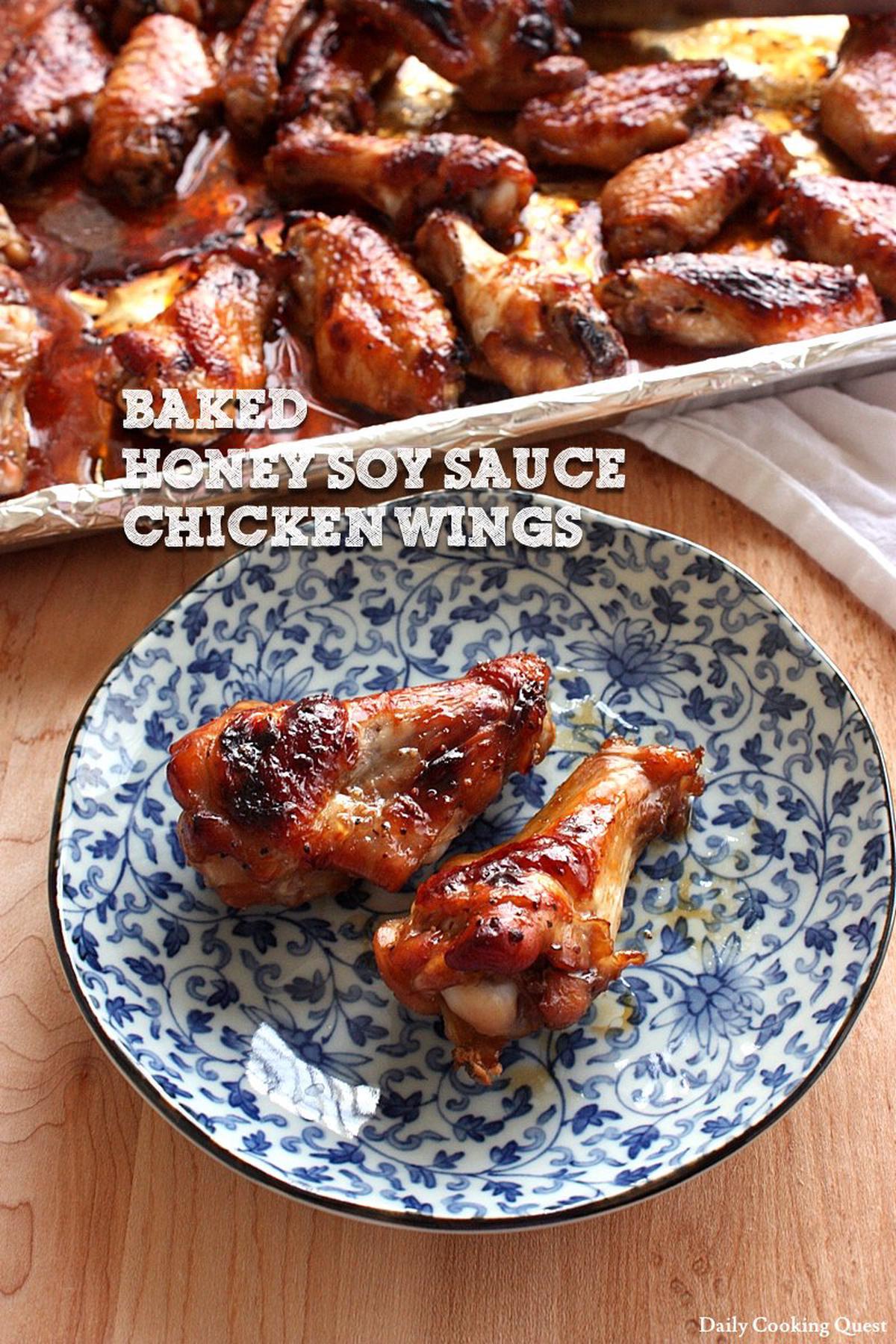 Baked Honey Soy Sauce Chicken Wings
5.0 from 7 reviews
Ingredients
700 gram chicken wings
salt
pepper
4 tablespoon honey
4 tablespoon soy sauce
2 tablespoon sake
Instructions
Sprinkle chicken wings with salt and pepper, then transfer to a ziplock plastic.
Add honey, soy sauce, and sake into the ziplock plastic. Close the ziplock, and gently shake so the chicken wings are all coated with the sauce. Let the chicken marinate for 2 hours, or overnight in the fridge.
Remove the marinated wings from the fridge and return to room temperature prior to baking (I usually do this 1 hour before baking time).
Preheat oven to 425 Fahrenheit (218 Celcius). Line a baking tray with aluminum foil.
Transfer the chicken wings to the lined tray, and pour all the marinating sauce over the chicken wings. Bake for 30 minutes until cooked through and the surface is slightly charred. Baste the chicken wings with the sauce while baking for a couple of times. Serve hot.