Home / All Recipes / Indonesian / Banana and Papaya Juice
Banana and papaya are very common in Indonesia. We love making juice from these fruits, and the honey and lime really brightens this delicious juice.
Very tropical, very tasty, and very healthy. This banana and papaya juice is great when your body needs a boost of vitamin C, especially if you are recovering from a cold or something like that. Super easy too since the blender does all the work.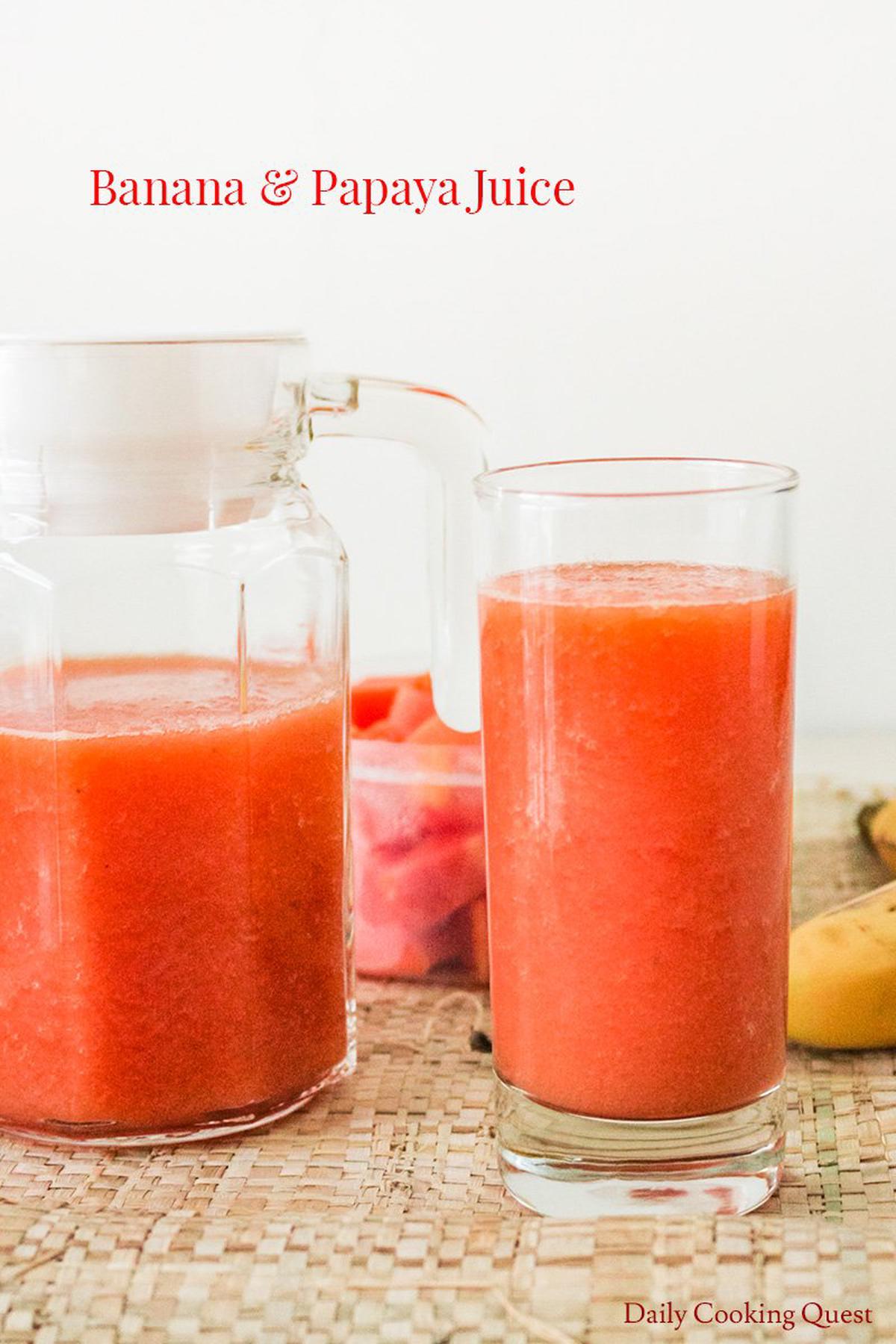 Banana and Papaya Juice
5.0 from 2 reviews
Ingredients
1 banana (about 200 gram)
200 gram papaya
200 ml cold drinking water
juice of 1 lemon/lime
1 tablespoon honey
Instructions
Put everything in a blender and process until smooth.
Divide into serving glasses and serve immediately.