Home / All Recipes / Chinese / Bandit Chicken Wings
A long long time ago, spices are rare and precious commodity, and worthy to be robbed by an infamous group of bandit. Apparently their favorite spice is cumin, and it was used to make this chicken dish, or so said the legend behind this dish anyway :) I think it is kinda fun to tell this story when people ask about the name of this dish, better than the plain 'cumin chicken wings', right?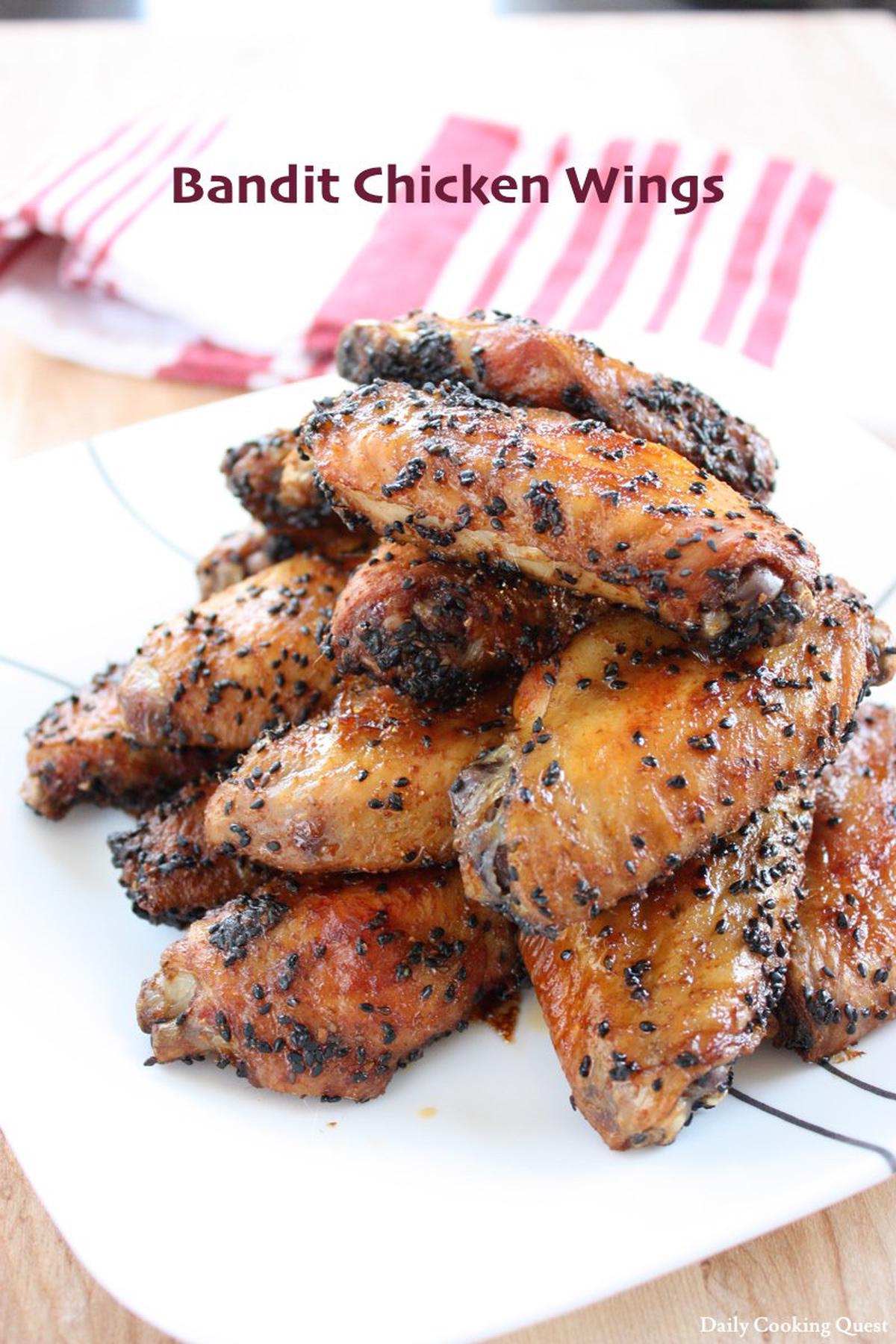 Bandit Chicken Wings
Ingredients
16 pieces middle joint of chicken wings
1 teaspoon light soy sauce
1 1/2 teaspoon cumin powder
1 teaspoon salt
1/2 - 1 teaspoon chili powder
1 tablespoon black sesame seeds
Instructions
In a mixing bowl, marinate chicken wings with light soy sauce, cumin powder, salt, and chili powder. Cover with a saran wrap and put in the fridge for 4 hours, or overnight.
Remove from fridge, mix with sesame seeds, and let the wings return to room temperature.
Preheat oven to 200 Celcius (400 Celcius), line a baking tray with parchment paper.
Place chicken wings on the lined tray, and bake for 15 minutes. Flip the wings, and bake again for 10 minutes. Flip the wings one more time, and bake until golden brown, about 8-10 minutes.
Remove from oven, and serve the wings piping hot.