Home / All Recipes / Indonesian / Barongko - Saba Banana and Coconut Milk in Banana Leaves
Barongko - Saba Banana and Coconut Milk in Banana Leaves
I was doing my weekly grocery when I chanced upon boxes of beautiful pisang kepok (saba bananas). They are almost always available year round, but this time they looked especially beautiful with the right ripeness that I started dreaming of all sort of delicious Indonesian kue basah to make. There are endless of delectable traditional kue basah made with this banana and I will start with barongko, a specialty of the Bugis Makassar people from the island of Sulawesi. You will also need to grab some banana leaves, coconut milk, and eggs.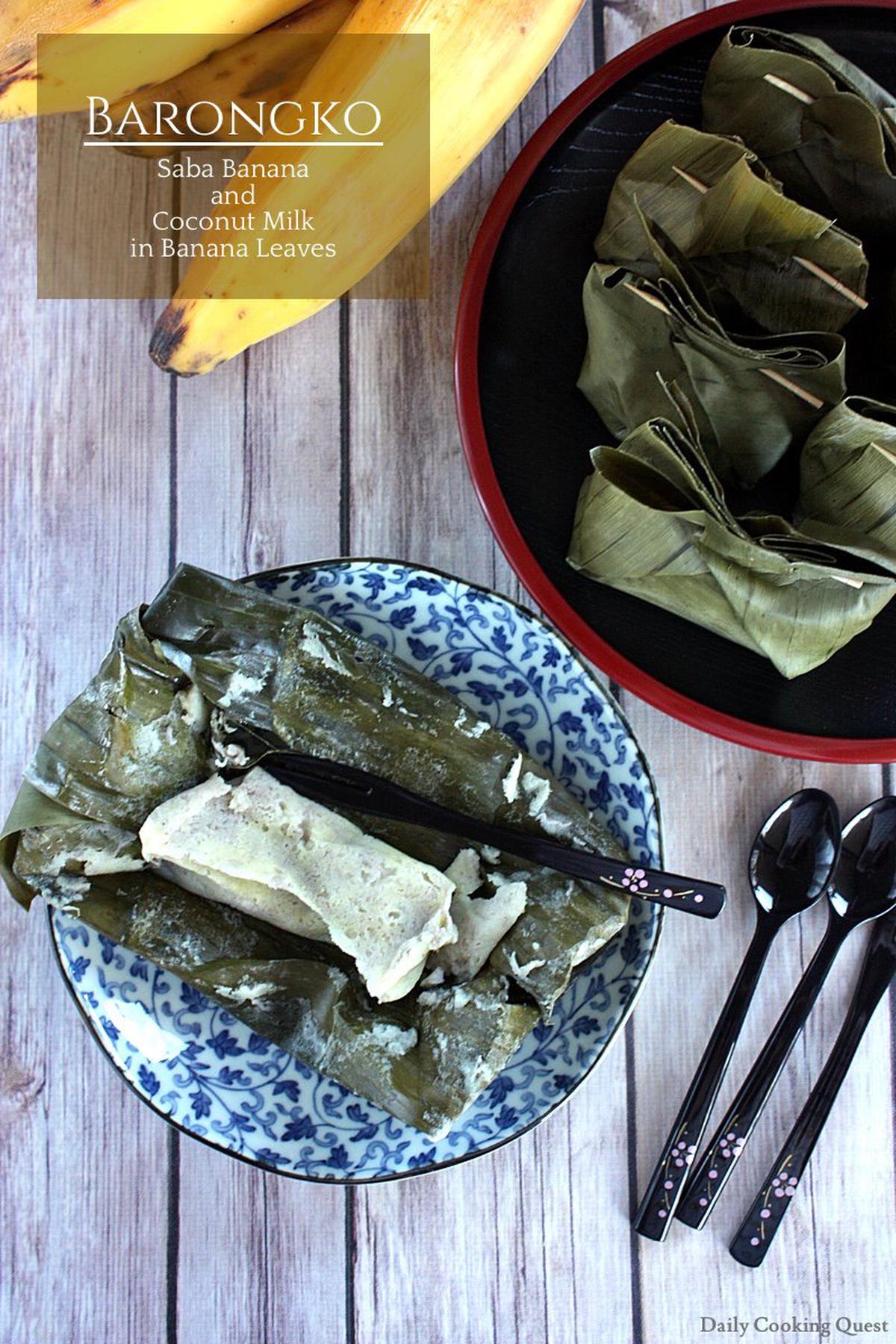 Making barongko at home is really simple. Pick some ripe saba bananas, 2-3 should be enough, then mashed in a mixing bowl, and mix with the rest of the ingredients. Then come the tricky part, namely wrapping the banana mixture with banana leaves and securing the packet with a toothpick. If the whole ordeal sounds downright impossible, I suggest lining a baking pan with banana leaf, then pour the entire banana mixture onto the pan, and just steam the whole pan. It should still be delicious, but it won't look as cute as those wrapped in individual banana leaf packets.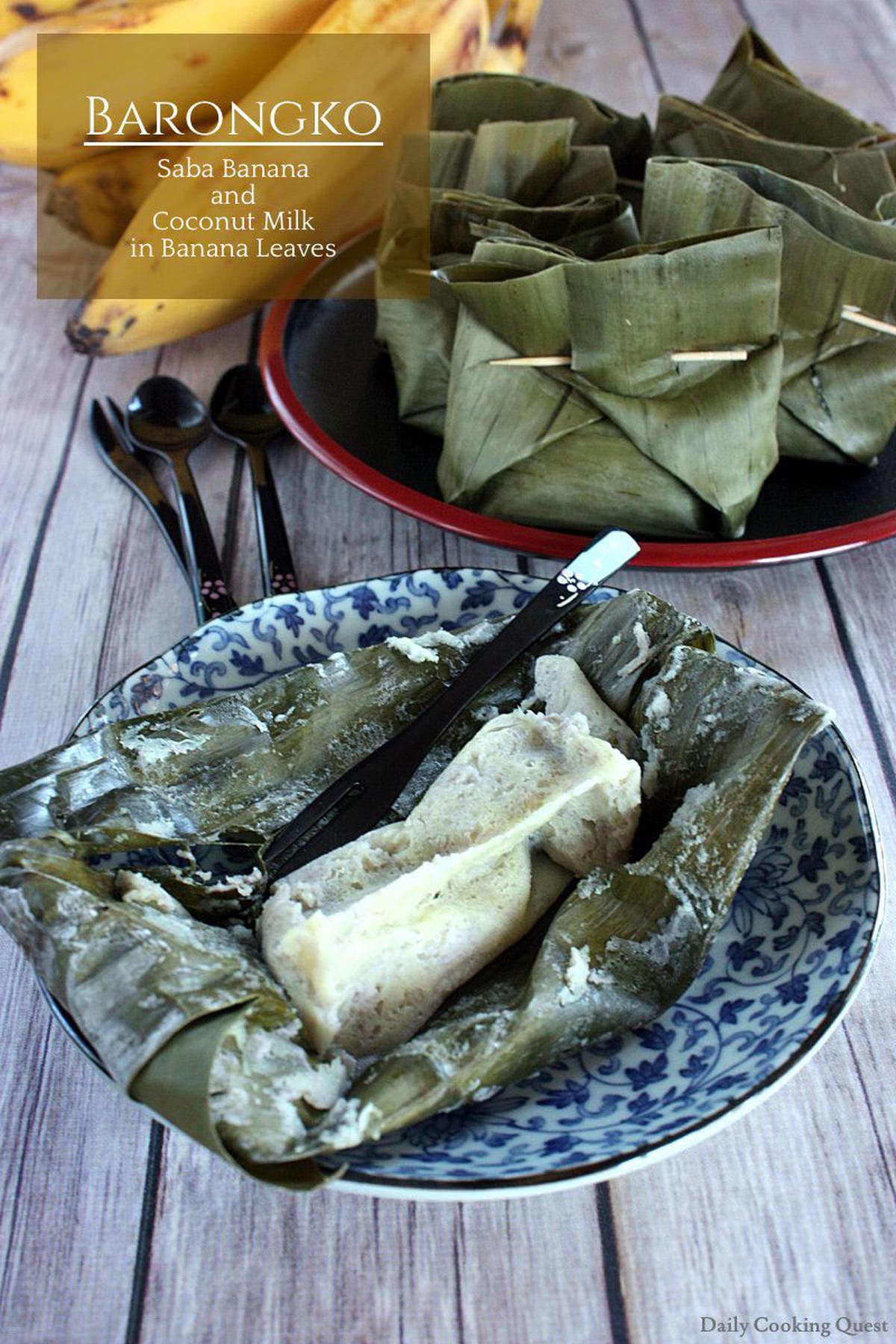 Barongko - Saba Banana and Coconut Milk in Banana Leaves
5.0 from 1 reviews
Ingredients
250 gram ripe saba banana (Indonesian: pisang kepok), about 2-3
100 ml coconut milk
1 egg
50 gram sugar
banana leaves
toothpicks
Instructions
Prepare a steamer.
In a mixing bowl, mash saba banana, then mix with coconut milk, egg, and sugar.
Cut banana leaves into eight 8"x8" squares. Gently wash the leaves under cold water and wipe with a clean cloth.
Scoop 1/4 cup of banana mixture and wrap with banana leaf. Gently fold into small packet, and secure with a toothpick. Repeat until all banana mixture is used up. (*)
Steam the secured packets on medium heat for 25 minutes.
Turn off heat, remove packets from steamer. Let cool in the fridge. Serve chilled.
Notes
(*) Alternatively, line a 8"x4" loaf pan with banana leaf. Pour the banana mixture onto the pan, and steam until firm.