Home / All Recipes / Chinese / Bean Curd and Chicken Soup
Bean Curd and Chicken Soup
Bean curd and chicken soup is one of the soup I make when I need something nutritious and simple, yet still delicious and hearty. Lately the weather has been pretty bad, Jakarta rains almost daily, and even when it isn't, the sky is almost always overcast. So, this soup really hits the spot, and looking at the bright color of carrots and tomatoes really brightens the day a bit :)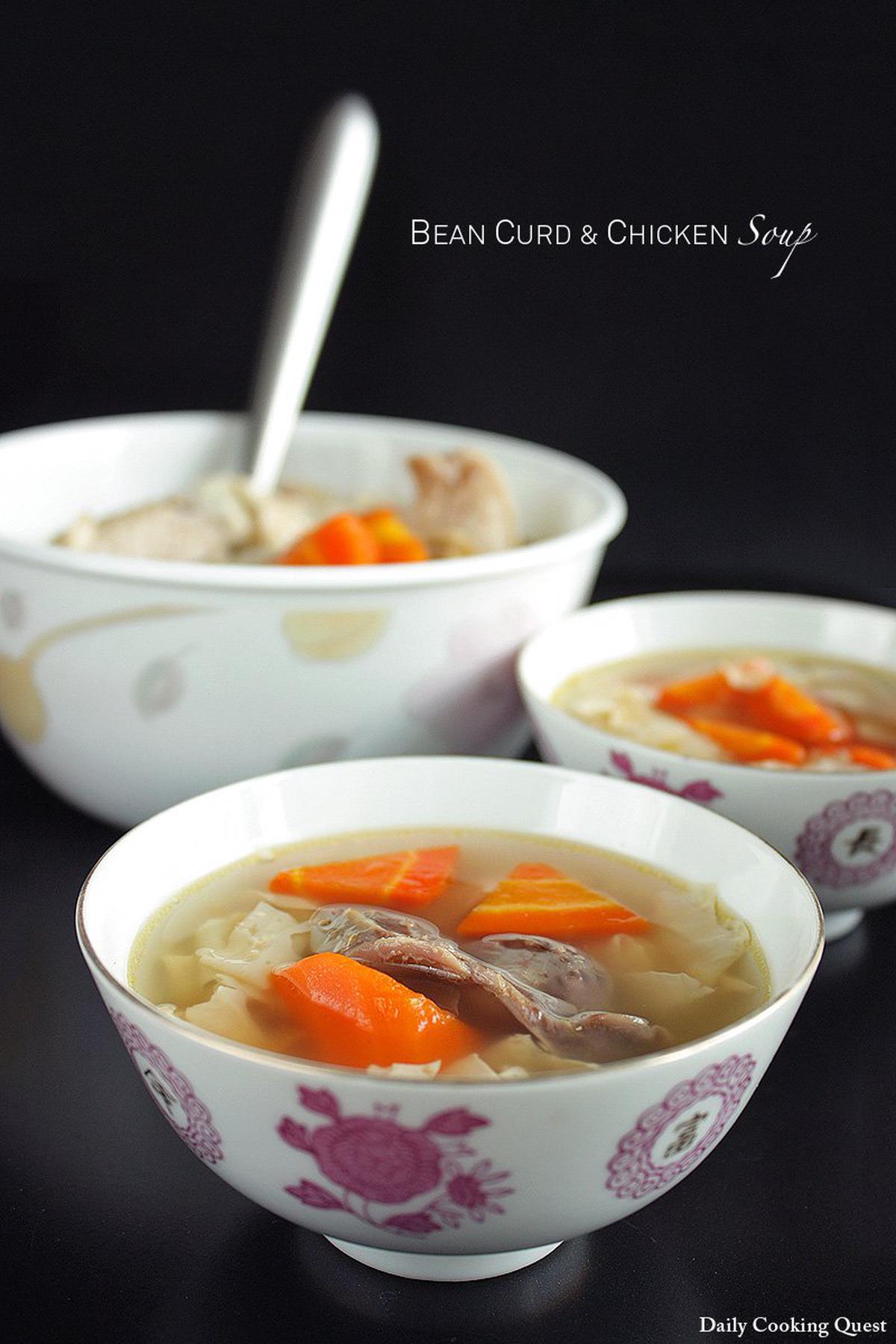 Bean Curd and Chicken Soup
Ingredients
100 gram dried bean curd sticks (Indonesian: kembang tahu)
1 whole range chicken (Indonesian: ayam kampung), cut into 8 pieces
1 carrot (about 100 gram), peeled and cut into bite size pieces
1 tomato, cut into quarters
15 gram salted dried cuttlefish (Indonesian: sotong kering asin) (*)
1 tablespoon salt
1/2 tablespoon sugar
2 liter water
Instructions
(Optional) Soaked bean curd sticks in hot water until soft to remove excess oil, cut into small bite size pieces. You can safely skip this part and just add dried bean curd sticks along with everything else in the next step.
In a soup pot, add soaked bean curd sticks, chicken, carrot, tomato, cuttlefish, salt, sugar, and water. Bring to a boil, reduce heat, and simmer for 30 to 45 minutes until everything is fully cooked. Adjust salt and sugar as needed.
Turn off heat and serve hot.
Notes
(*) Salted dried cuttlefish can be substituted with ebi (dried shrimps), fish sauce, or shaved bonito.