Home / All Recipes / Chinese / Bean Curd and Tianjin Preserved Vegetable Pork Soup
Bean Curd and Tianjin Preserved Vegetable Pork Soup
Tianjin preserved vegetable are made from cabbage pickled with salt from Tianjin in Hebei, China. Fancy ones come in lovely ceramic jars, but the one I bought is sold in red plastic jar. Many Chinese dishes are flavored with this preserved cabbage, from soup, stir fried, stew, to steamed dishes. Since I just bought a jar full of the stuff, you will be seeing future dishes with this stuff in the recipes :D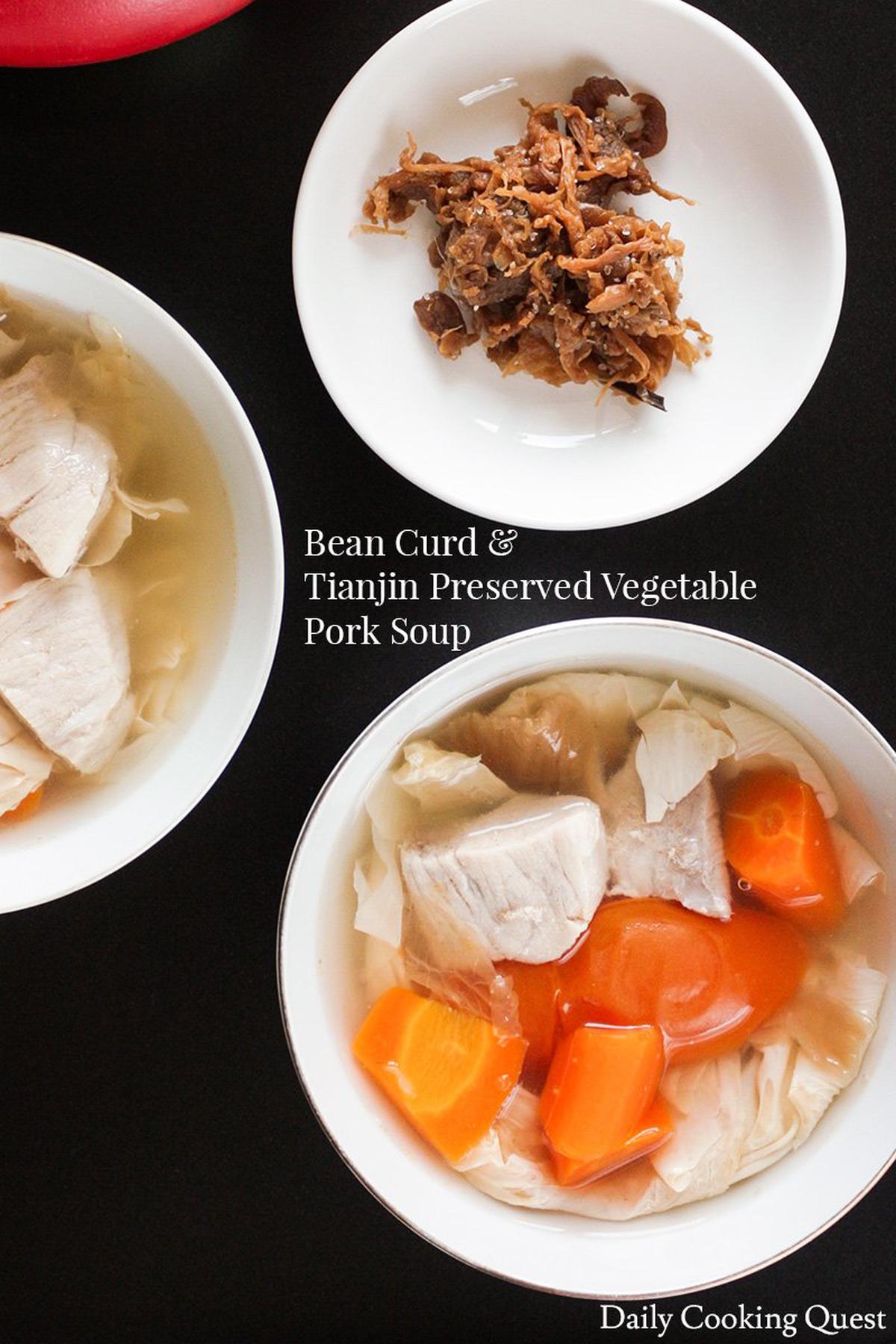 Let's start with the simplest recipe possible, namely adding this lovely stuff into humble bean curd and pork soup, a pretty basic soup made better with a couple of tablespoon of Tianjin preserved cabbage.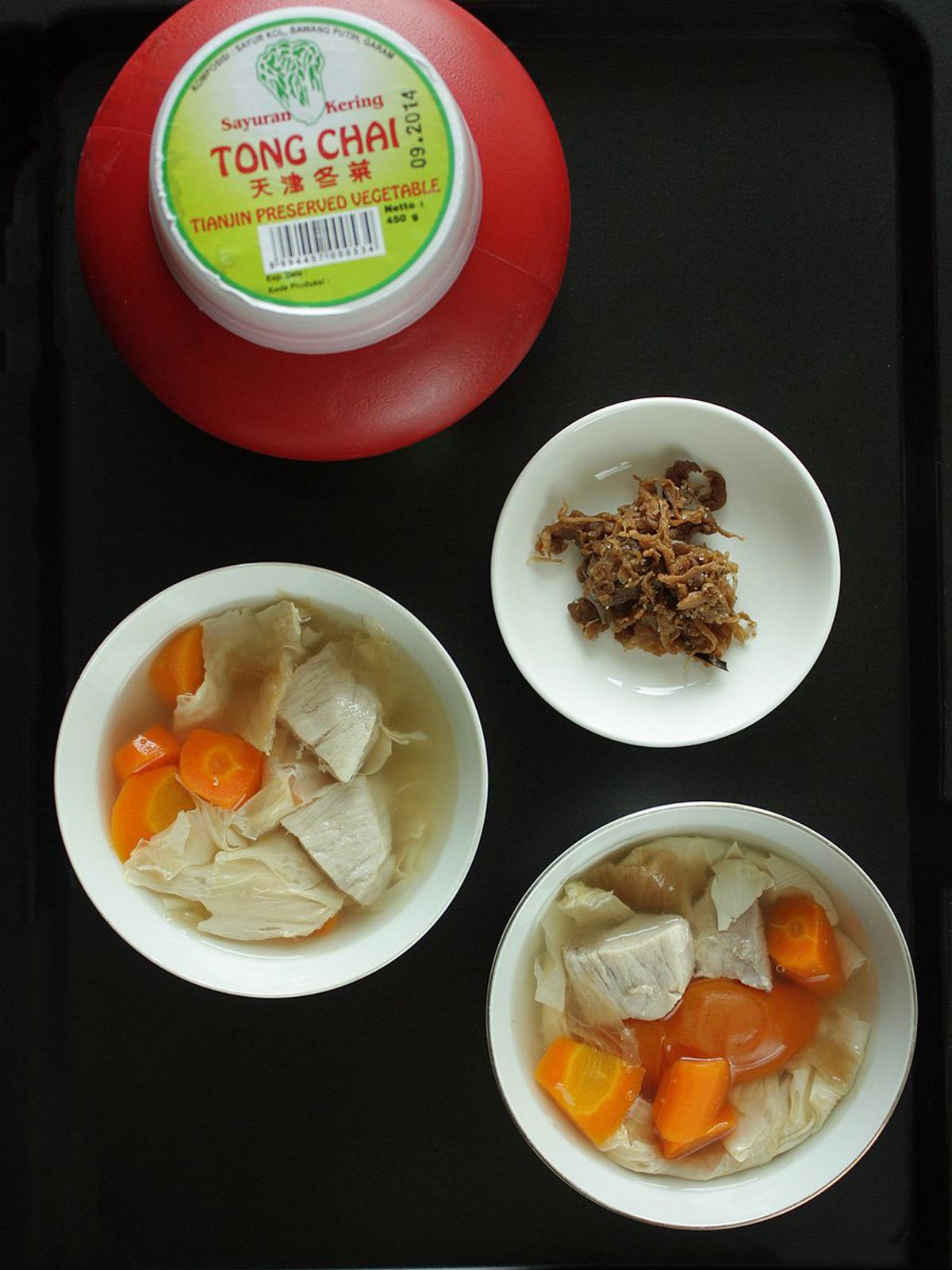 Bean Curd and Tianjin Preserved Vegetable Pork Soup
Ingredients
2 liter water
250 gram pork, cut into bite sizes
2 carrot (about 300 gram), peeled and chopped into bite sized
1 tomato, cored and quartered
2 teaspoon salt
100 gram dried bean curd, soaked in cold water and cut into 2 inch pieces
2 tablespoon Tianjin preserved vegetable
Instructions
Boil water and pork in a soup pot. Ladle off scum to get a clear soup.
Add carrot, tomato, and salt. Simmer for 30 minutes or until the pork is tender and fully cooked.
Add the soaked bean curd and Tianjin preserved vegetables. Bring to another boil. Adjust salt as needed. Turn off heat and serve immediately.