Home / All Recipes / Chinese / Bok Choy Stir Fry with Oyster Sauce and Garlic Oil
Bok Choy Stir Fry with Oyster Sauce and Garlic Oil
Bok choy stir fry with oyster sauce and garlic oil is a perennial Chinese restaurant favorite menu. You can use my simple to follow recipe with any kind of Chinese greens to recreate this iconic Chinese dish at home.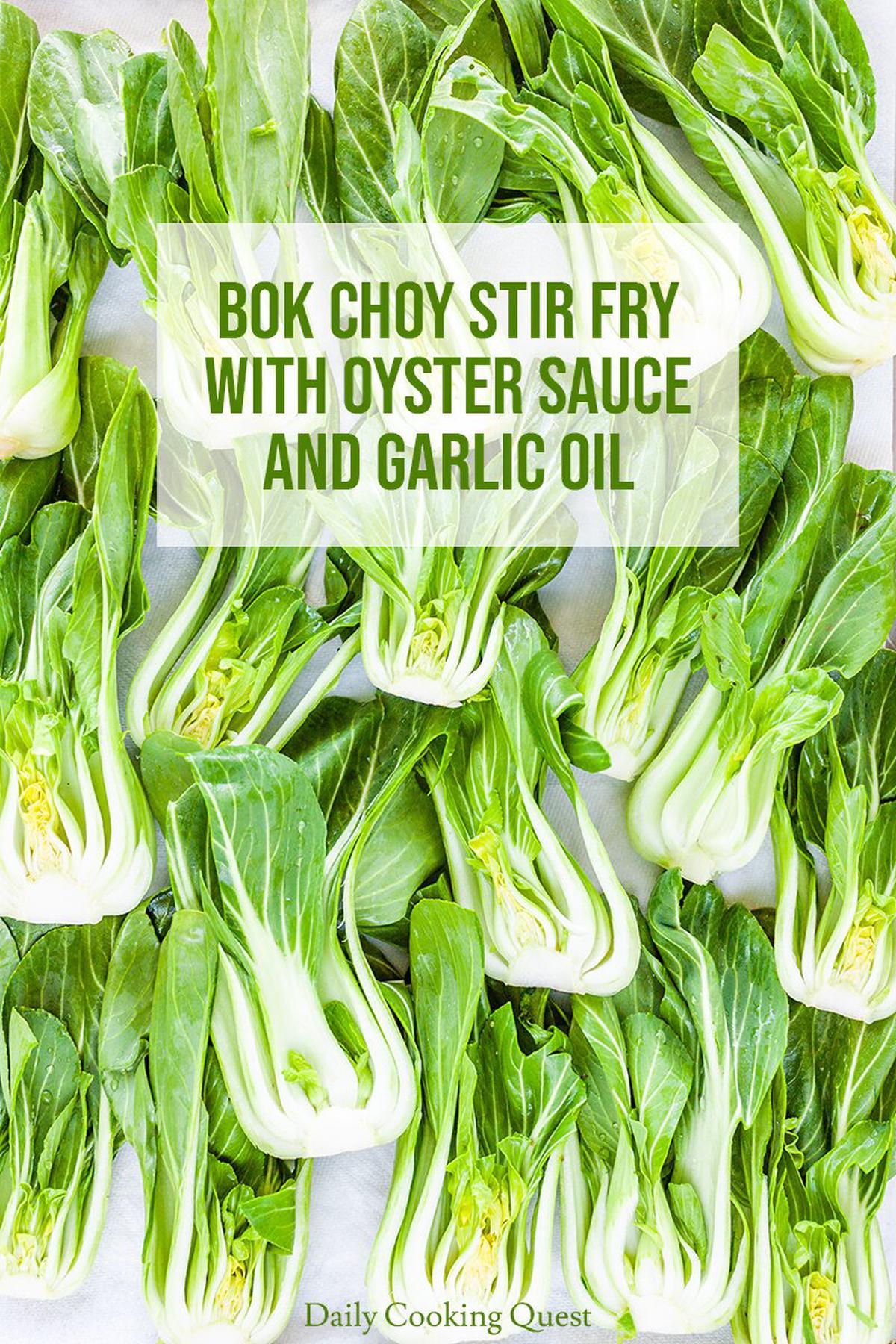 Walk into any Chinese restaurant in the world and it is almost guaranteed the menu will include a simple vegetables stir fry dish with oyster sauce (and garlic oil).
This iconic dish looks and sounds very simple, and should be very easy to recreate at home, but can be deceptively tricky to replicate. This is the recipe that makes me finally able to reliably recreate this in my own kitchen. ♥
Baby bok choy, and other Chinese greens
Although this particular recipe calls for baby bok choy, you can use other vegetables too. Some of my favorite include yu choi, gai lan, chai sim, napa cabbage, and broccolini.
You can even use vegetables that rarely appear in a Chinese menu, such as broccoli, green beans, iceberg lettuce, asparagus, celery, and even mushrooms.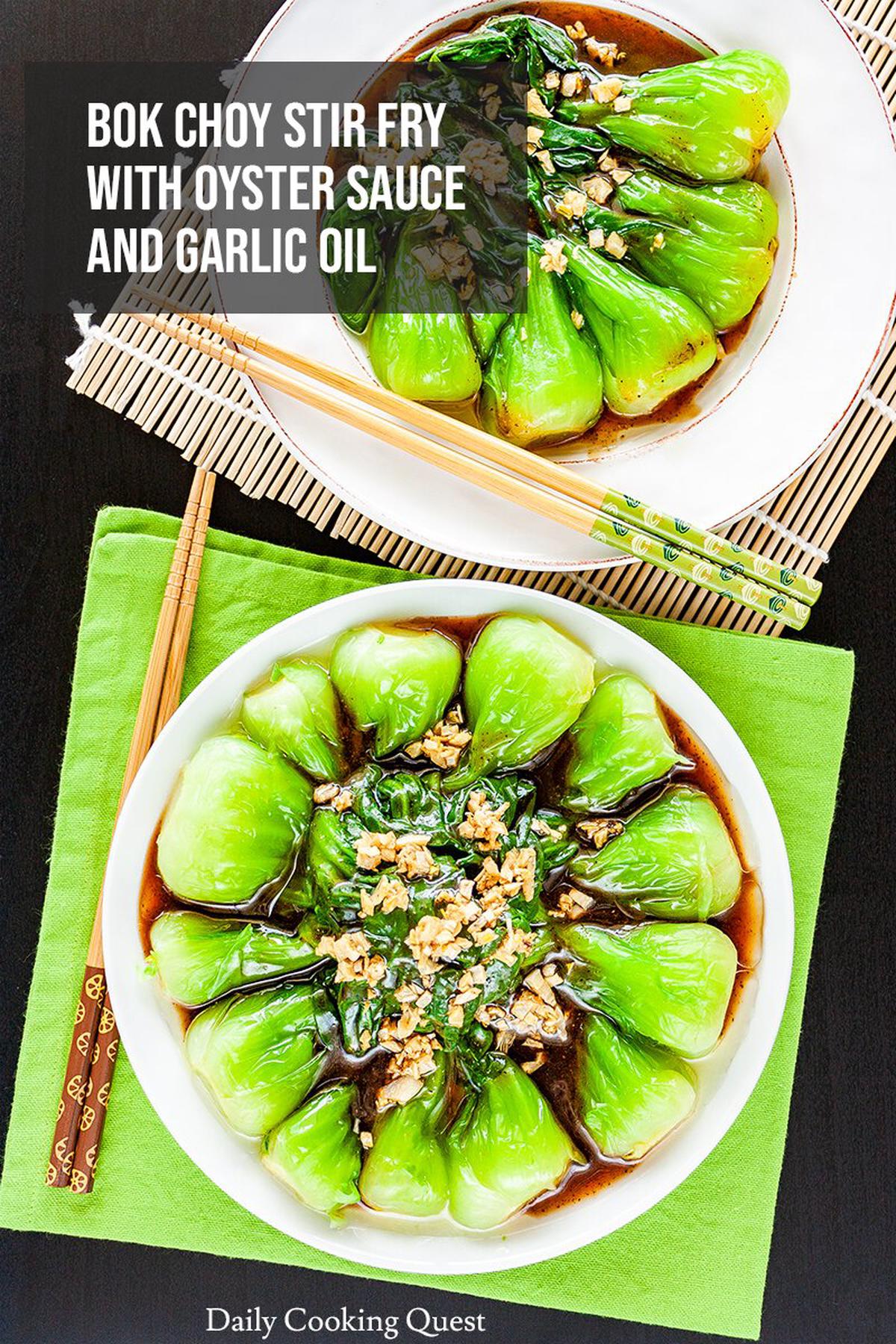 The trick lies in blanching
As weird as it sounds, the key to this bok choy stir fry dish is not in stir frying, but in blanching. And by blanching, I mean learn how to boil your vegetables properly.
The most straightforward method would be to bring a pot of water to a boil and salt it. Add vegetables and cook until either crisp-tender or tender (your preference, I prefer mine to be crispy still). Drain.
You can do two things after draining. Either just plate them and drizzle with sauce straightaway. Or, you can shock the vegetables by dropping them in ice or cold water, drain again, then drizzle with the sauce.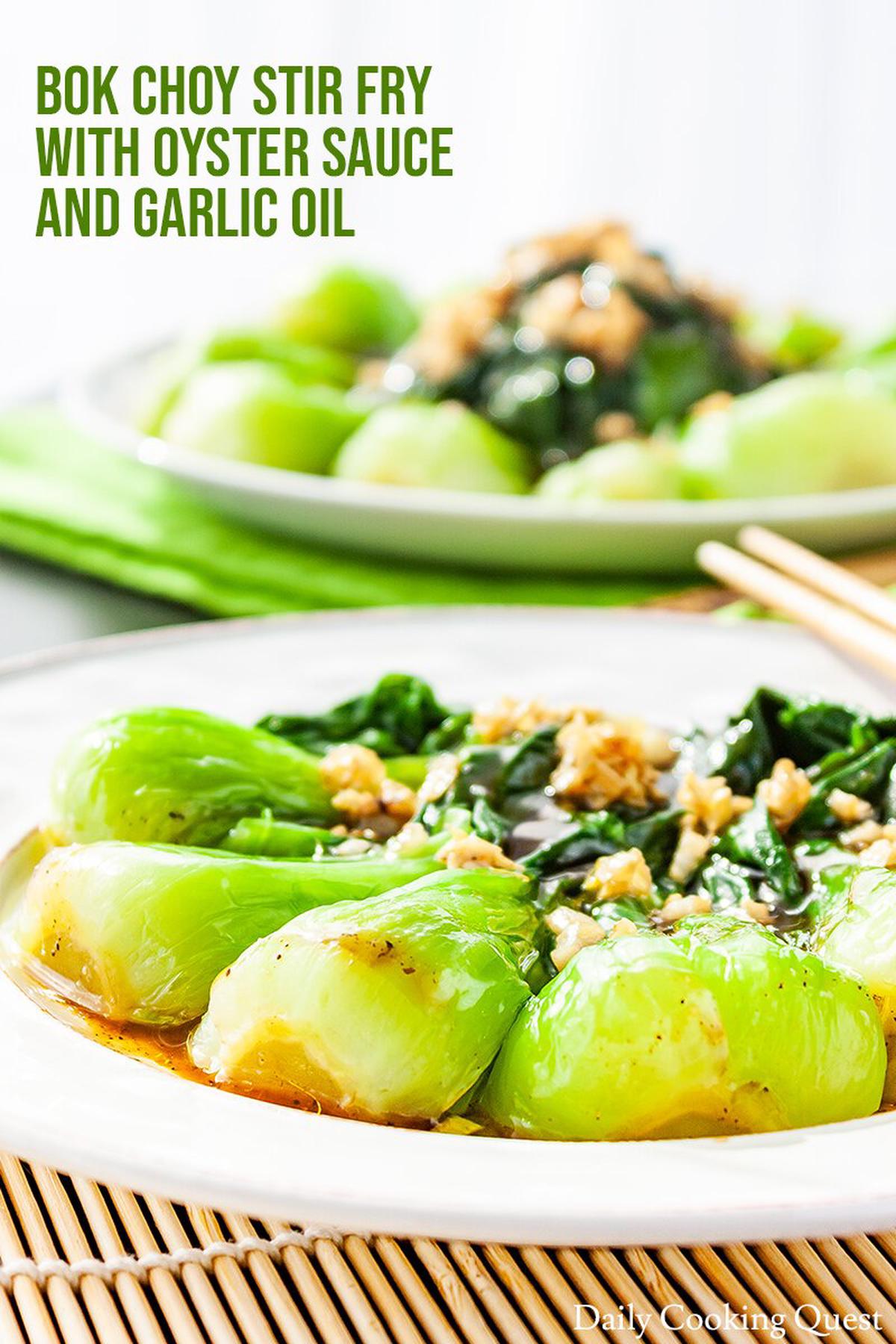 Bok Choy Stir Fry with Oyster Sauce and Garlic Oil
5.0 from 28 reviews
Ingredients
300 gram baby bok choy (or any greens)
salt
Oyster sauce
1/2 teaspoon oil
2 tablespoon oyster sauce (or mushroom sauce for vegetarian option)
2 tablespoon water
1 teaspoon sugar
3 dash ground pepper
Garlic oil
2 tablespoon oil
4 cloves garlic, minced
Instructions
Bok choy

Wash and drain the bok choy to remove grit and dirt. Drain and set aside.
Bring a pot of water to a rolling boil. Salt generously, and add the bok choy. Once the water boils again and the bok choy turns a brighter shade of green. Start testing to see if it is crispy and tender to your liking. Once you like the texture (please, please don't let them boil for more than 3 minutes or you will end up with wimpy limpy bok choy), drain and place on a serving plate. Set aside. (Or you can shock in ice water first, then drain again and place on a serving plate).

Oyster sauce

Heat oil in a frying pan. Add oyster sauce, water, sugar, and ground white pepper. Stir until the sauce bubbles. Turn off heat and pour the sauce on the bok choy.

Garlic oil

Give the frying pan a quick clean. Heat the oil and stir fry the garlic until fragrant and garlic turns golden brown. Turn off heat and pour the garlic oil onto the bok choy. Serve immediately.