Home / All Recipes / Indonesian / Bola Tape Keju - Cassava Cheese Balls
Bola Tape Keju - Cassava Cheese Balls
Who doesn't like to snack on cute looking cheese balls ? Especially these tape (fermented cassava) cheese balls, drizzled with chocolate sauce. Delicious!
Many traditional Indonesian desserts use tape (fermented cassava) and the most popular is of course in es teler (assorted fruits with shaved ice and syrup). Today though, I will use tape in a slightly less conventional recipe, deep fried cassava cheese balls with chocolate sauce. ♥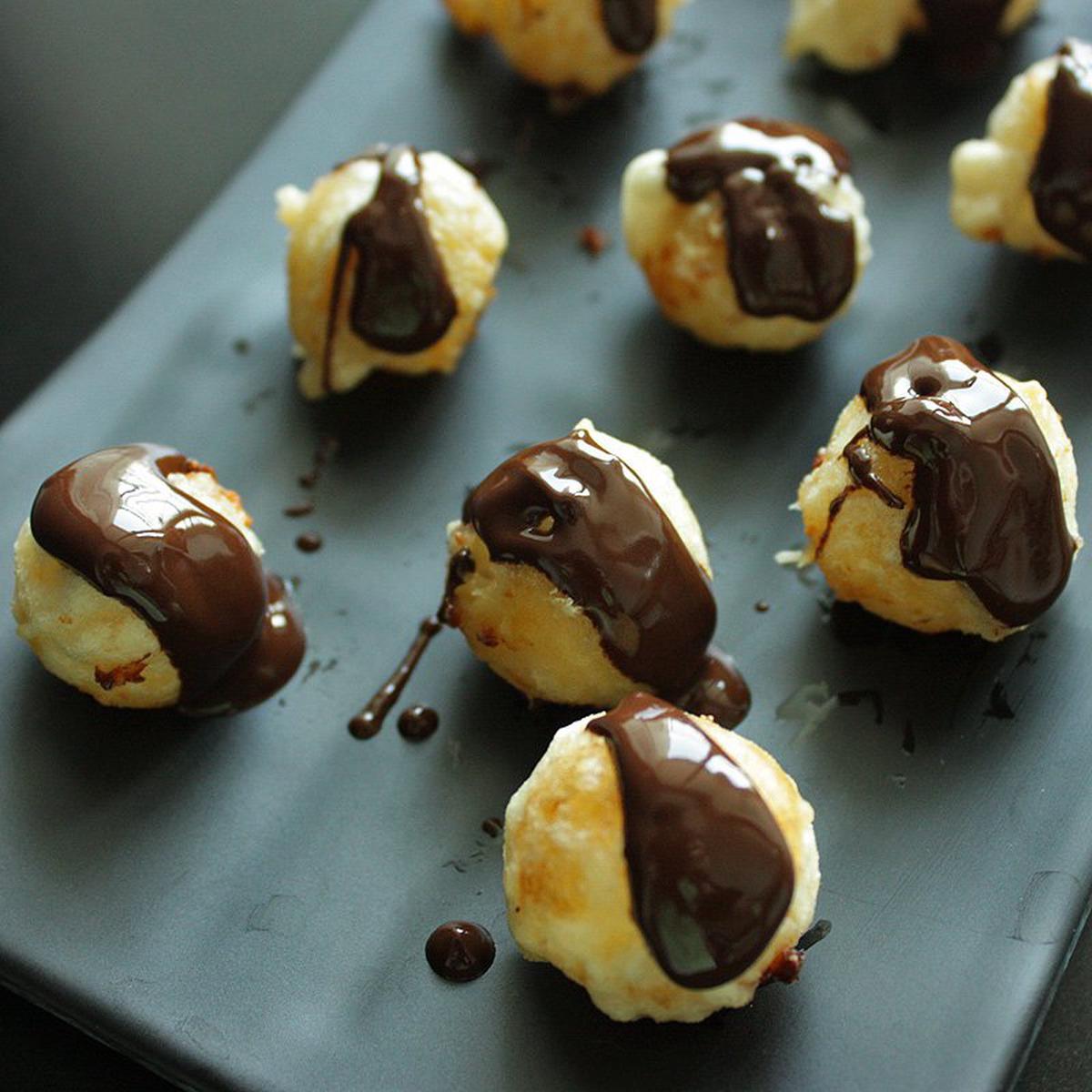 This is how fermented cassava looks. I bought this one because of the cute basket. There are others that probably taste just as great, but I have a super weak resistance to all things cute. :D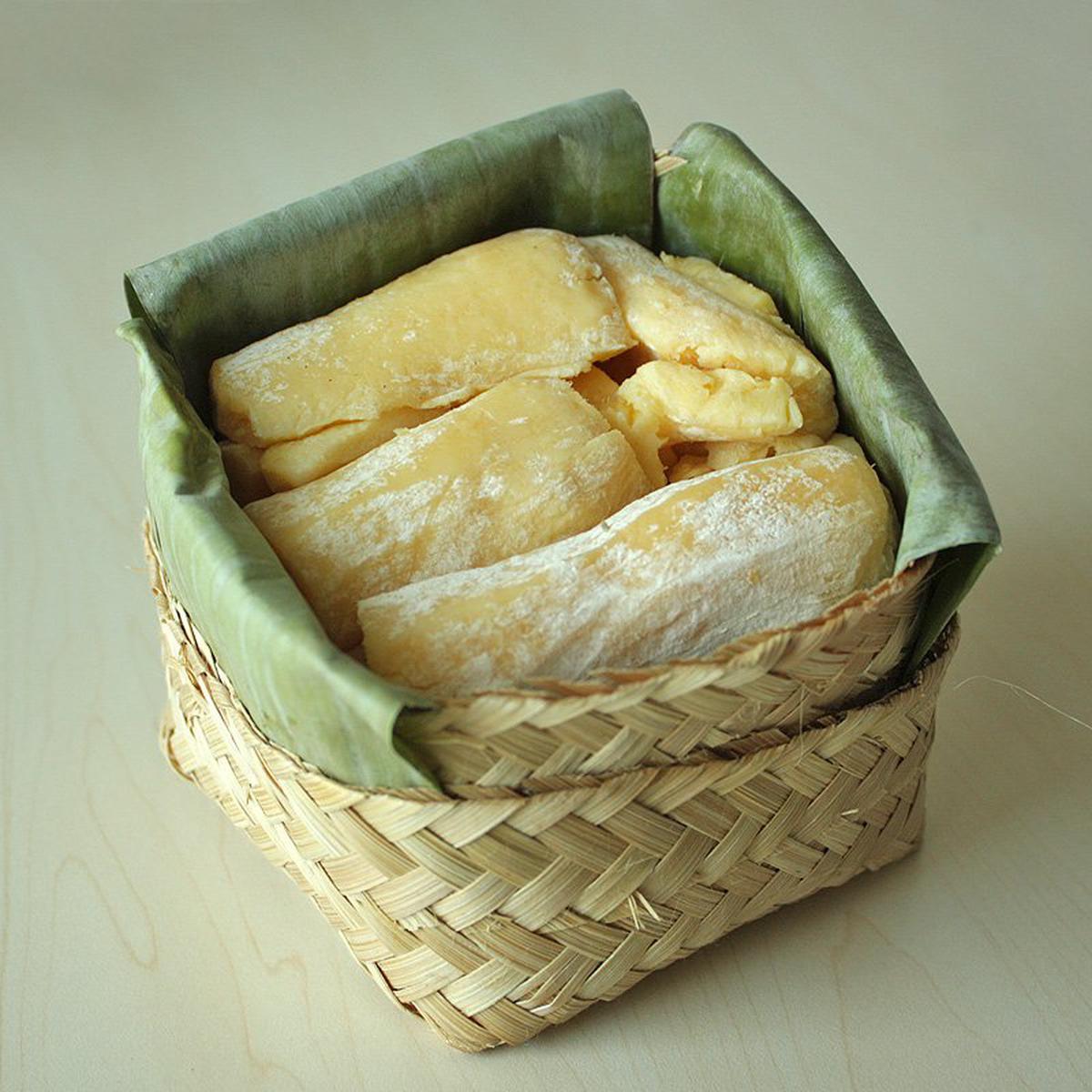 Another shot with a shallow depth of field. I kinda like how this turns out. ♥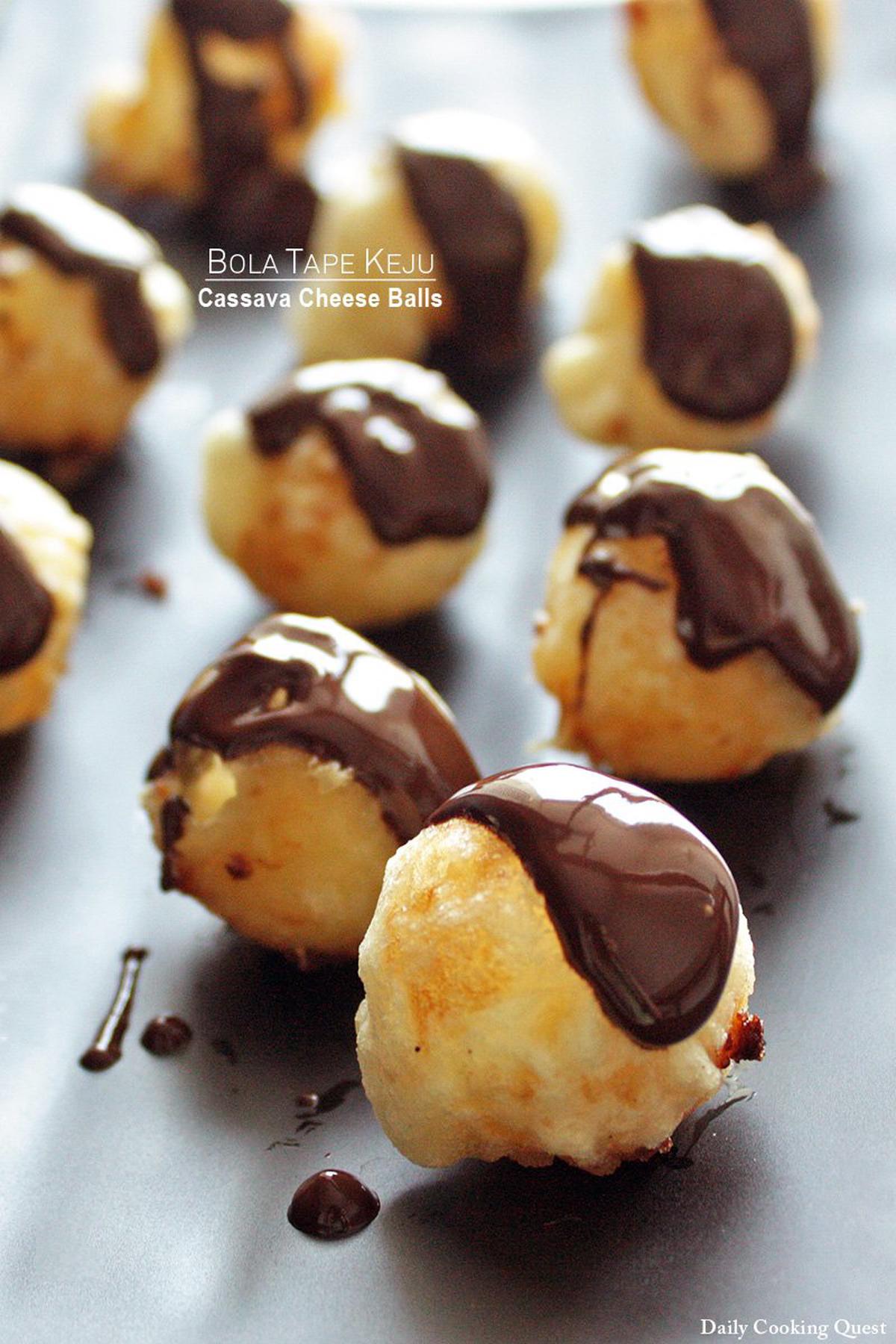 Bola Tape Keju - Cassava Cheese Balls
Ingredients
30 gram fermented cassava (Indonesian: tape), mashed
100 gram cheddar cheese, grated
150 gram all purpose flour
20 gram rice flour
1 teaspoon sugar
1 teaspoon baking powder
1/4 teaspoon salt
150 ml cold water
enough oil for deep frying
100 gram dark chocolate, melted
Instructions
Mix cassava and cheddar cheese together until combine. Divide into 25 to 30 1 inch diameter balls.
Prepare the frying batter by mixing together all purpose flour, rice flour, sugar, baking powder, salt, and cold water.
Heat enough oil in a pot for deep frying.
Coat the cassava cheese balls with the batter and fry until golden brown, about 1-2 minutes. Remove with a slotted spoon and place on paper towel to absorb excess oil.
Pour some melted chocolate on top of each fried cassava cheese ball and serve immediately.