Home / All Recipes / Indonesian / Buncis Tumis Ebi - Green Bean and Dried Shrimp Stir Fry
Buncis Tumis Ebi - Green Bean and Dried Shrimp Stir Fry
One of the simplest Indonesian way to prepare greens, especially green beans and snake beans, is definitely stir frying with dried shrimps and galangal slices. If you cannot find dried shrimps, Japanese katsuo bushi (dried bonito shavings) can be used instead, but sprinkles at the very end of the cooking.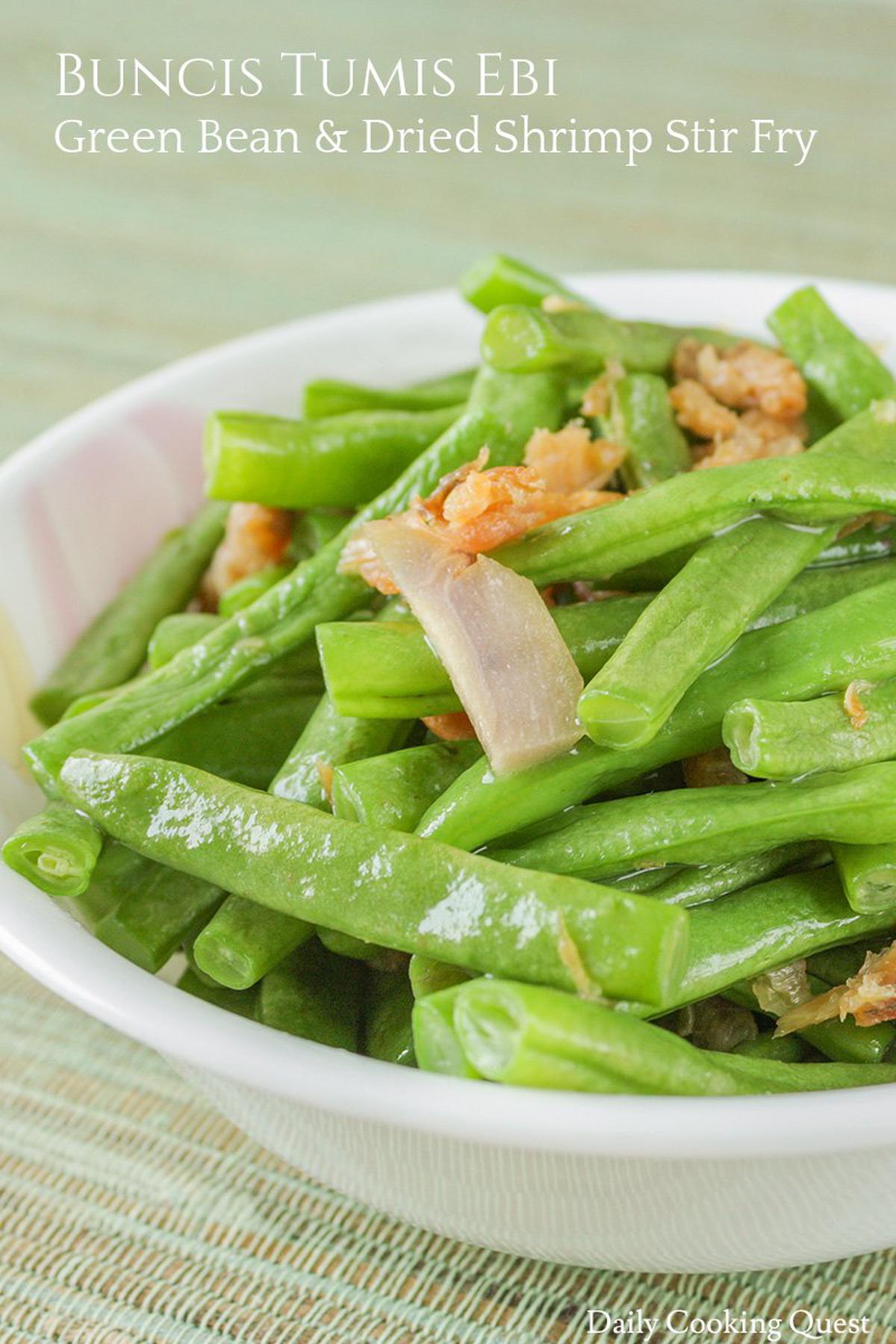 Buncis Tumis Ebi - Green Bean and Dried Shrimp Stir Fry
Ingredients
2 tablespoon oil
1 inch galangal (Indonesian: lengkuas), peeled and cut into thin slices
3 tablespoon dried shrimps (Indonesian: ebi), washed under running water and drained
300 gram green bean (Indonesian: buncis), remove ends and cut into 2 inch lengths
1 teaspoon salt
1/4 cup water
Instructions
Heat oil in a frying pan on high and sauté galangal until fragrant, about 1 minute.
Add dried shrimps and stir for 30 seconds.
Add green bean, season with salt, and mix well. Pour water and cook for 3 minutes, or until the green bean turns a darker shade of green, tender, but still crunchy. Remove from heat and serve immediately.