Home / All Recipes / Chinese / Cantonese Steamed Fish
This is the ever popular steamed fish found in every Chinese restaurant. The delicately steamed fish, usually whole, paired with soy sauce, ginger, scallion, and coriander leaves, is one not to be missed. Most white fish can be steamed, with popular choices include red snapper, pomfret, tilapia, rock fish, marble goby, flounder, and sole. ♥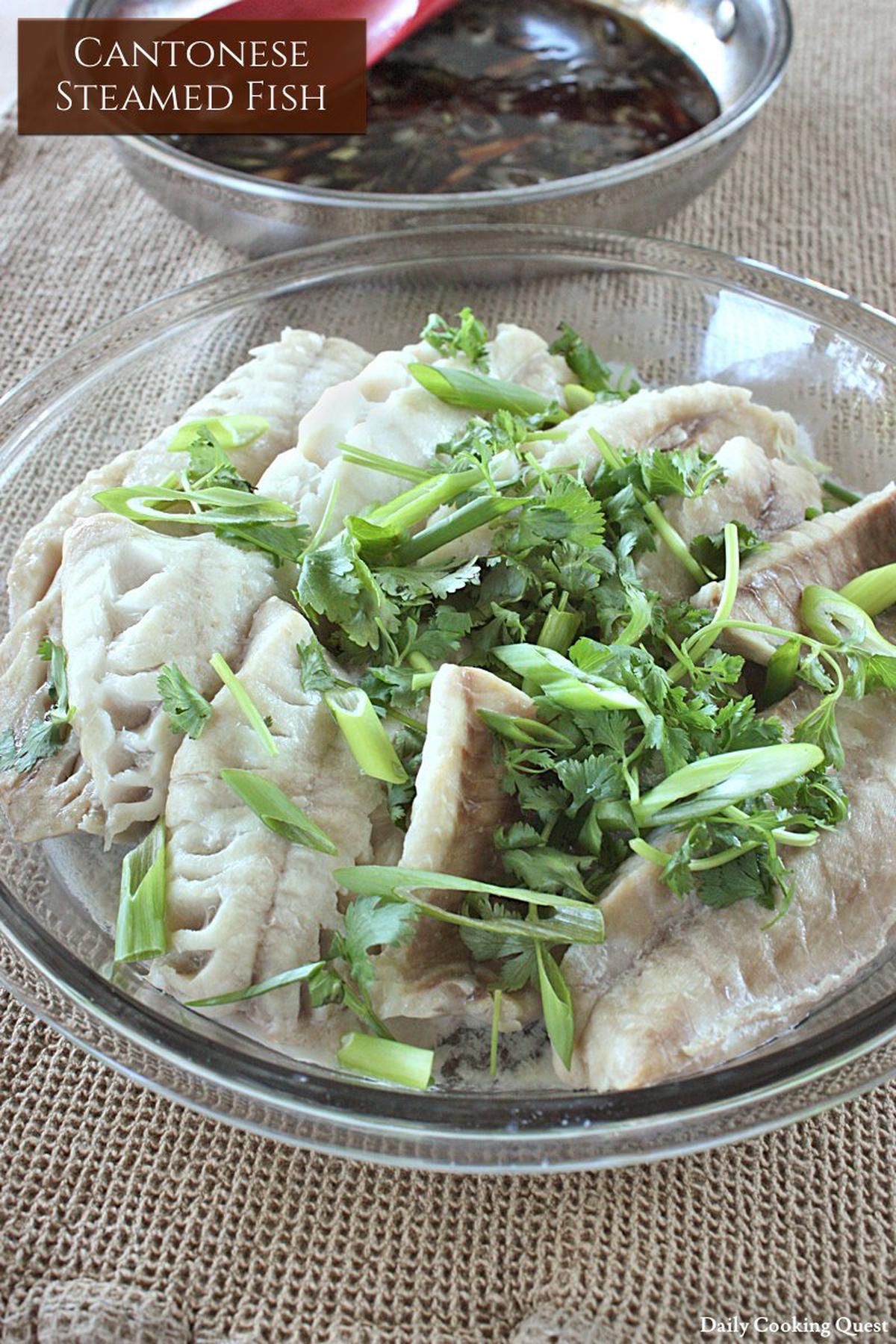 If I were to rate how easy this dish is, I would say this is very beginner friendly. Basically, place fish (whole or fillet) in a steam proof dish. Cook in a steamer until the fish has turned white and firm, about 5-8 minutes depending on how thick and the size of the fish. While the fish is in the steamer, you can prepare the sauce.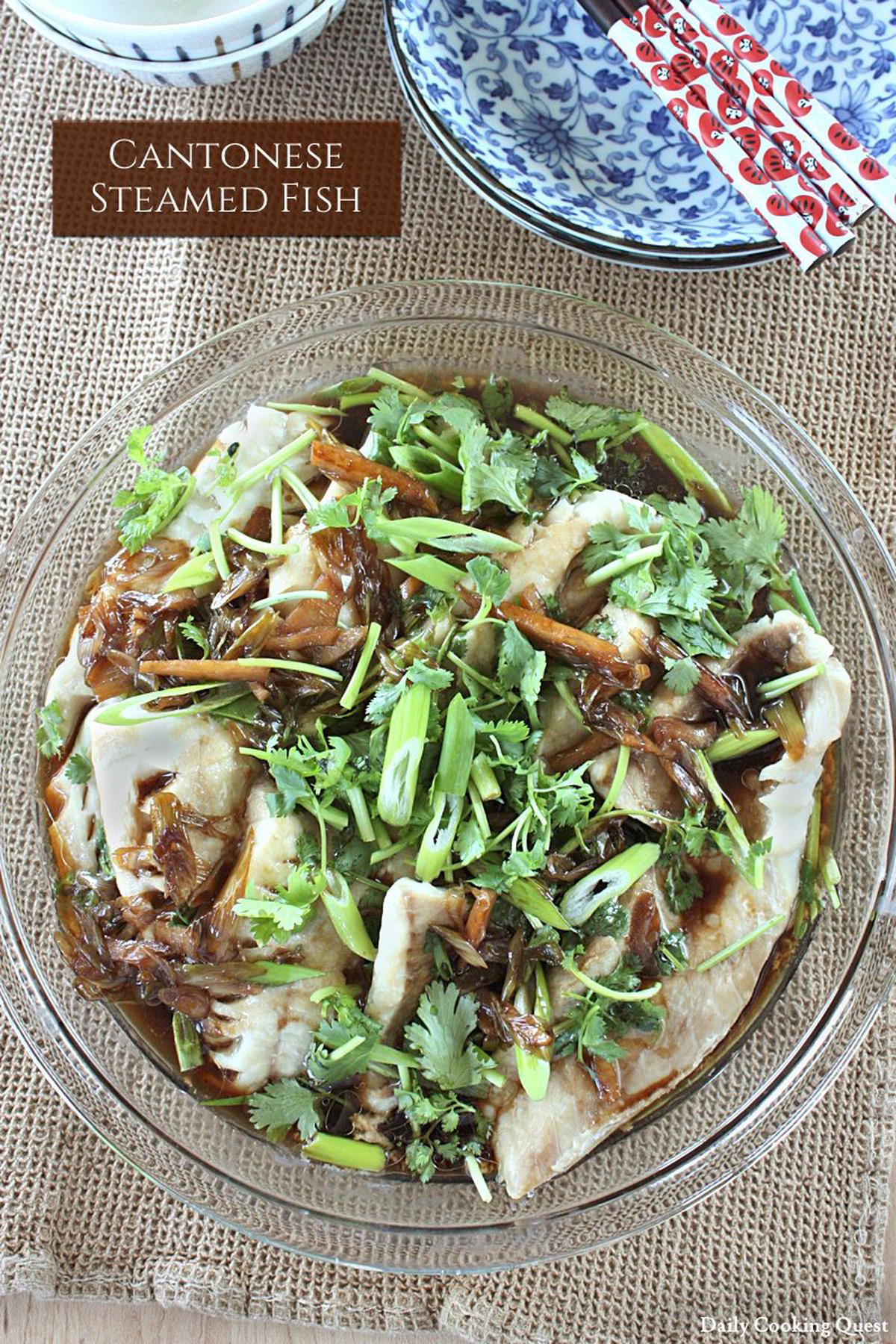 Heat 1-2 tablespoon of oil in a frying pan and sauté ginger and half of scallion until fragrant. Then pour the sauce mixture (soy sauce, oyster sauce, sugar, and water) to the pan, mix well, and bring to a boil. The sauce should be done once it reaches a boiling point. Once the fish is out from the steamer, carefully drain off the liquid from the plate. You can transfer the steamed fish to a nicer plate for presentation, but I usually don't bother if it is for everyday meal. Next, simply pour the sauce over the fish, and garnish with chopped coriander and scallions. Done and ready to be served!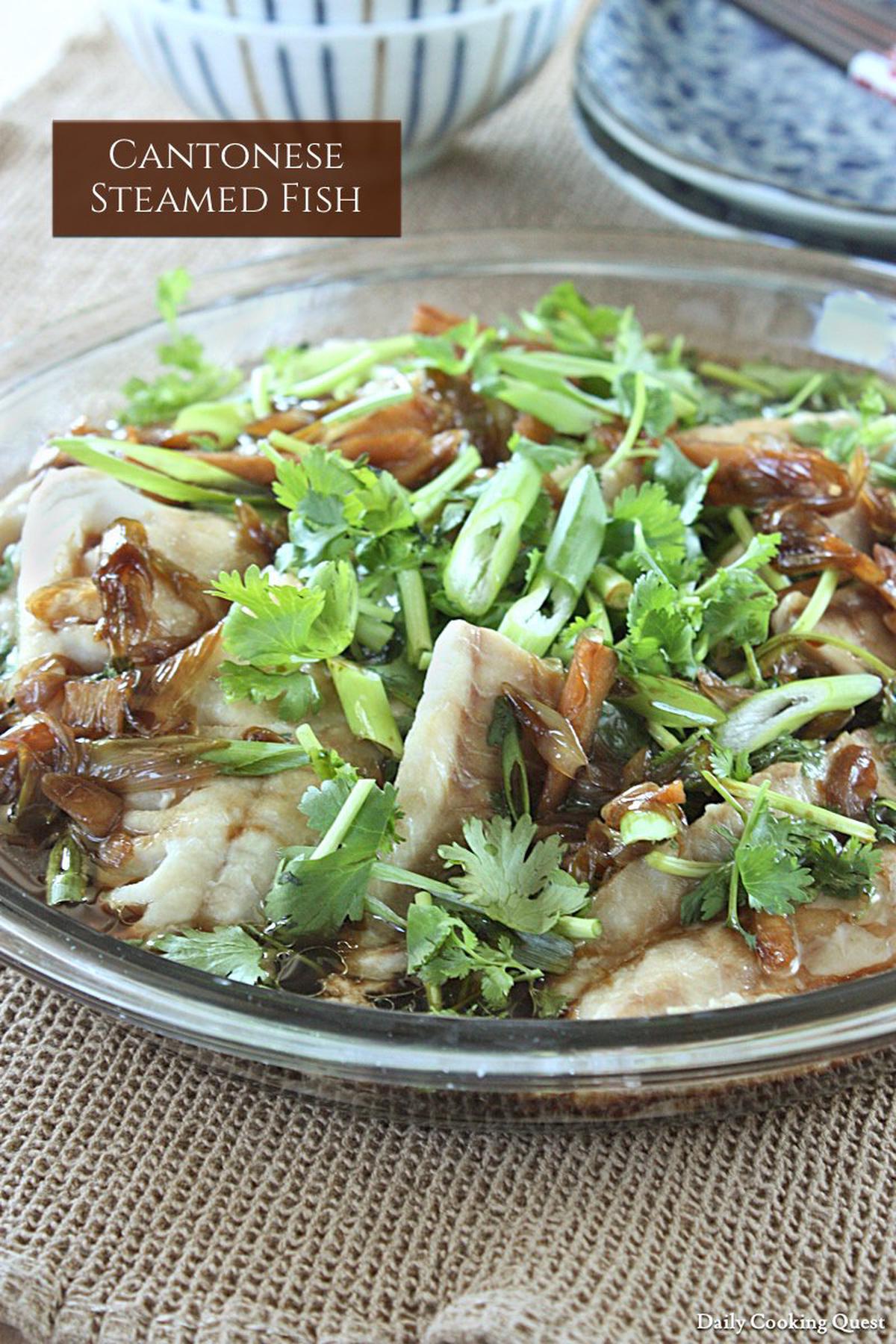 If you are hosting a dinner party, whole fish is always more impressive, though require more effort while digging in later on. For everyday meal, I prefer buying fillet, much easier to work with. When my Mom makes this dish, she would insist buying live fish! There is actually a reason behind choosing whole fish, namely the gelatin from the bones and skin yield a tastier dish, so definitely worth the effort if you are so inclined, but I am lazy and not that picky enough to insist on a whole fish, much less a live one. ;)
Cantonese Steamed Fish
5.0 from 2 reviews
Ingredients
2 flounder fillet
1 small bunch cilantro, roughly chopped
2 scallions, julienned
2 inch ginger, julienned
2 tablespoon oil
Sauce (mix together the following)
2 tablespoon soy sauce
2 tablespoon water
1/2 teaspoon oyster sauce
1/2 teaspoon sugar
Instructions
Place flounder fillet in a steamer proof plate and steam for 5 to 8 minutes until cooked.
Carefully drain the liquid off the steaming plate and transfer the cooked fish to a nice serving plate. Topped the fish with chopped cilantro and 1/4 to 1/3 of the scallions.
Heat oil in a frying pan and sauté the rest of the scallion and ginger until fragrant, about 1 minute. Pour the sauce mixture to the pan and bring to a rolling boil. Once the scallions look wilted, turn off heat and spoon the sauce over the steamed fish. Serve immediately.