Home / All Recipes / Chinese / Celery and Shimeji Stir Fry
Celery and Shimeji Stir Fry
I am not feeling well, nothing major, just a bit of cold. Still, my grand plan of making more complicated dishes must be shelved and I can only manage to make simple dishes like this for now. Good thing is this dish is fast and really easy, not to mention pretty healthy and probably just what I need at the moment. And, if you are vegan/vegetarian, don't forget that oyster sauce is not vegan/vegetarian friendly, you may want to use mushroom sauce which is a very good substitute for oyster sauce.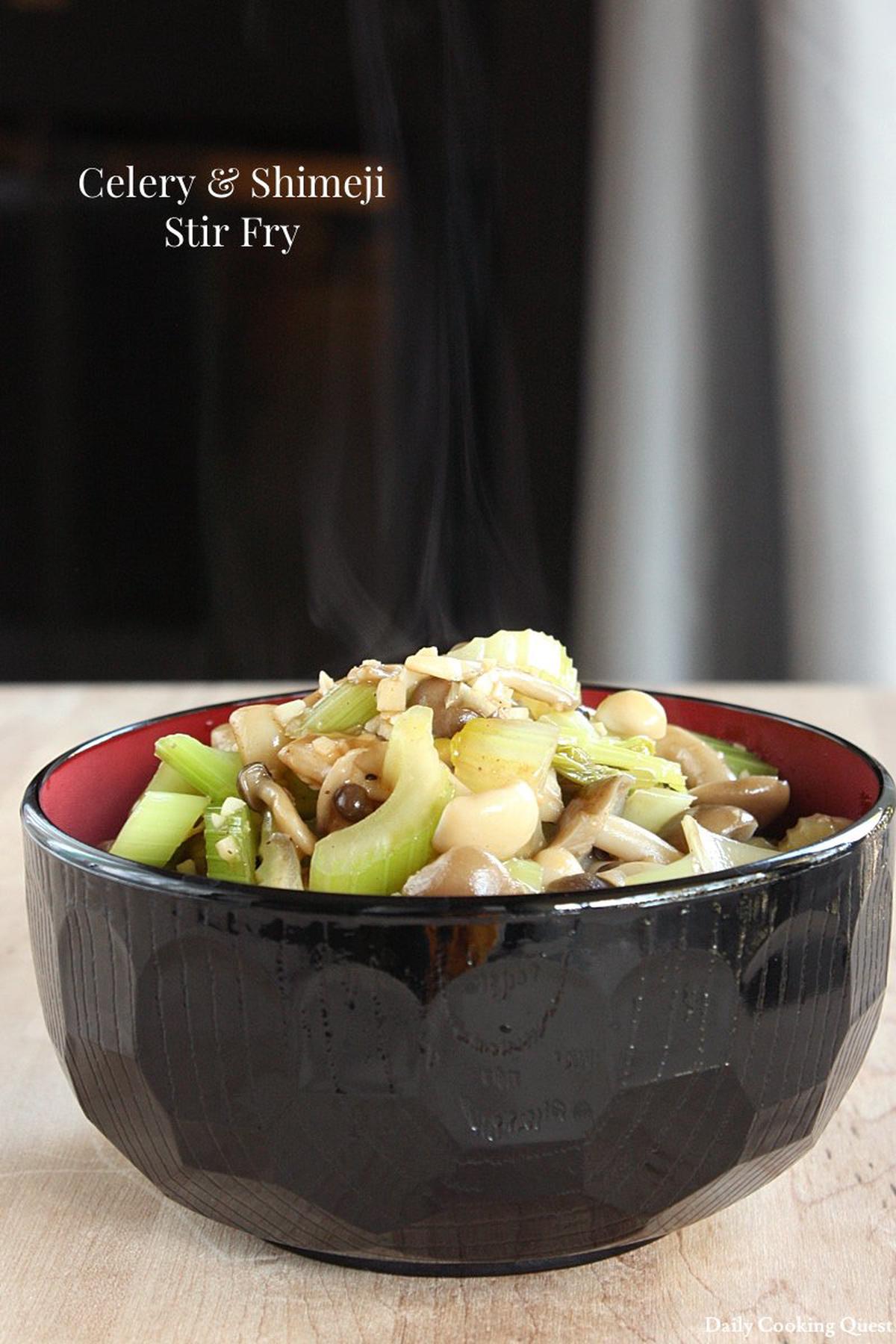 Celery and Shimeji Stir Fry
Ingredients
2 tablespoon oil
5 cloves garlic, minced
2 package shimeji (I use 1 white and 1 brown shimeji), tear into pieces
1 head celery, cut into diagonal slices about 1/2" thick
4 tablespoon oyster sauce
4 tablespoon water
1 tablespoon sugar
1 - 2 teaspoon ground white pepper
Instructions
Heat oil in a wok/frying pan on medium high heat, sauté garlic until fragrant, about 2-3 minutes.
Add shimeji, mix well, stir fry for 2 minutes, or until the mushroom starts to look wilted.
Add celery, mix well, season with oyster sauce, water, sugar, and white pepper. Cover the wok/pan with a lid, let it cook for 2 minutes.
Turn off heat, take the lid off, transfer to a serving plate and serve with steamed white rice.