Home / All Recipes / Indonesian / Chicken and Vegetables Soup
Chicken and Vegetables Soup
We have been eating too many fried food lately and desperately crave for a more wholesome food. The fix: chicken and vegetables soup. Piti has been begging me to cook him this soup, and lucky for him this is my favorite too. Enjoy! ♥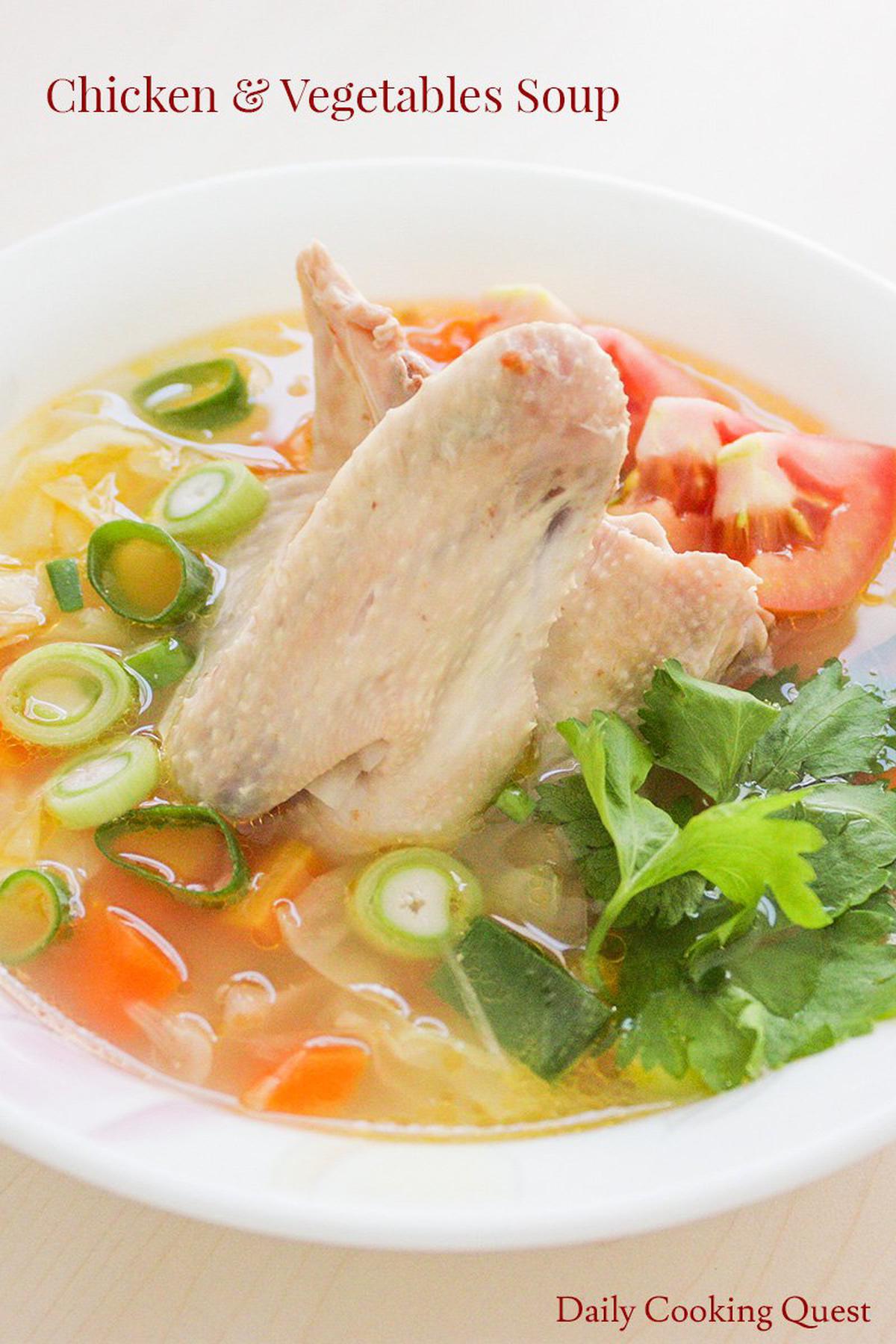 Chicken and Vegetables Soup
Ingredients
2 tablespoon cooking oil
1 onion, chopped
2 carrots, peeled and cut into cubes
1 free range chicken (Indonesian: ayam kampung), cut into 4-8 pieces
500 gram cabbage, cored and roughly chopped
4 tomatoes, quartered
2 teaspoon salt
1 teaspoon sugar
1 liter water
2 scallion, finely chopped
2 celery leaves (Indonesian: daun seledri), finely chopped
Instructions
Heat the oil in a soup pot and fry the onion until fragrant.
Add carrots and chicken and cook until chicken are no longer pink.
Add cabbage and tomatoes, mix well.
Add salt, sugar, and water and bring to a boil. Reduce heat and let simmer for 1 hour or until chicken is tender and fully cooked.
Add the scallion and celery leaves, stir and turn off the heat immediately. Serve warm in individual soup bowls.