Home / All Recipes / Indonesian / Chicken with Lemongrass Broth
Chicken with Lemongrass Broth
I think lemongrass is one of the cheaper herb in Indonesia, Rp 3000 (US$ 0.30) will probably net you 10-15 stalks (can be more if you are expert in haggling, I am really bad at it). This is perhaps why lemongrass is everywhere in our dishes, and this chicken dish is no exception. This recipe is so easy, one of the few dishes where no grinding of spices is involved (ha!), and yet so flavorful, especially the broth, yum, I am sure this is going to be a favorite in no time. ♥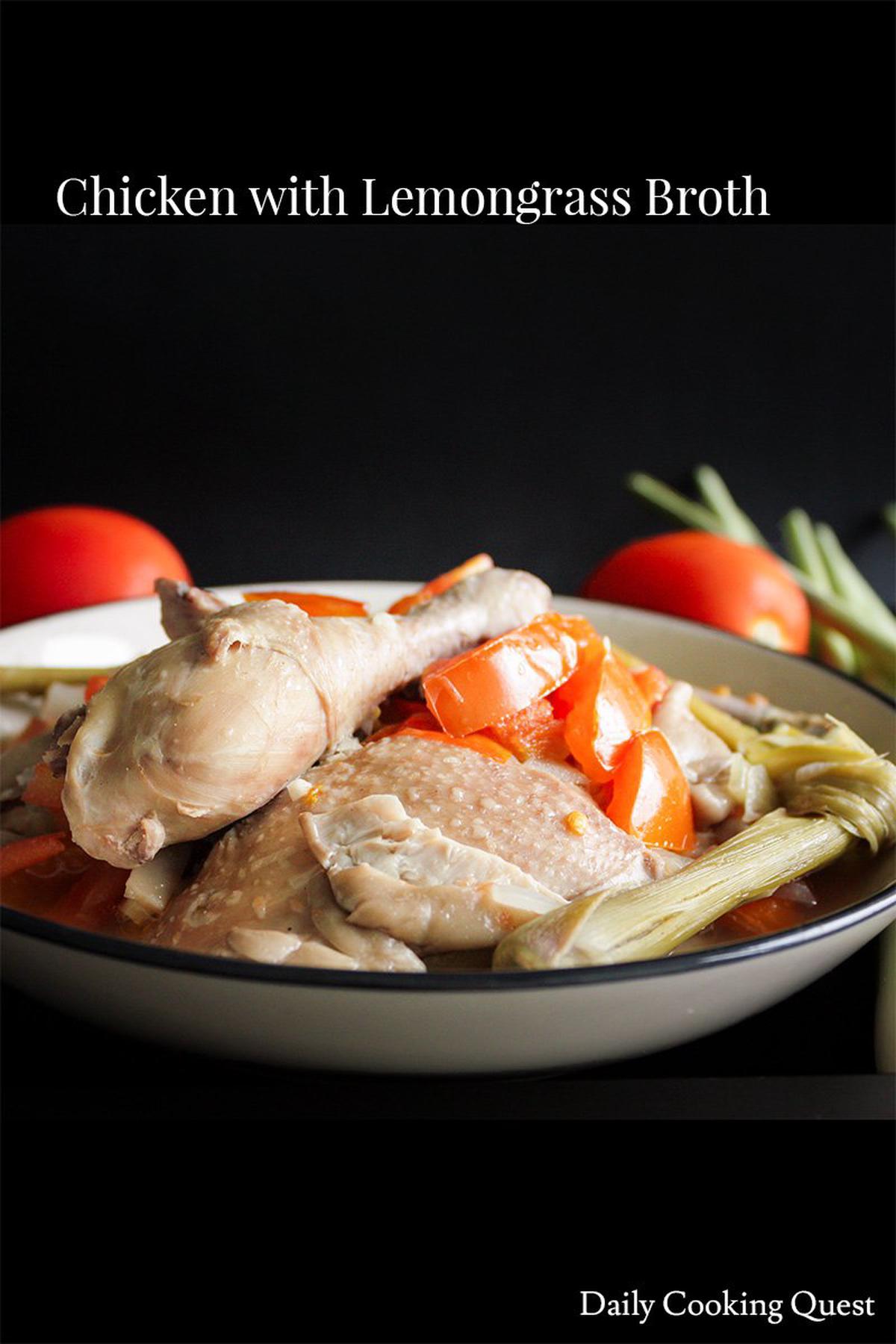 Chicken with Lemongrass Broth
Ingredients
2 tablespoon cooking oil
3 cloves garlic, minced
1 onion, minced
1 scallion (white part only), thinly sliced
8 lemongrass, bruised and knotted
1 chicken, cut into 8 pieces
1 1/2 teaspoon salt
1/2 teaspoon ground pepper
1 liter water
200 gram oyster mushroom (Indonesian: jamur tiram), slice/tear into thin strips
3 tomatoes, quartered and cut into small pieces
Instructions
Heat the cooking oil in a soup pot on high heat. Fry garlic, onion, scallion, and lemongrass until fragrant, about 3 minutes.
Add chicken, season with salt and pepper and cook until no longer pink.
Pour water and bring to a boil. Cover with a lid, reduce heat, and simmer for 15 minutes until chicken is fully cooked and tender.
Add mushroom and tomatoes and bring to a boil.
Turn off heat and serve immediately with steamed white rice.