Home / All Recipes / Chinese / Chinese Almond Cookies
Chinese almond cookies are commonly served during Chinese New Year celebration. These delicious and highly addictive cookies only need common pantry ingredients, yet very easy and beginner friendly.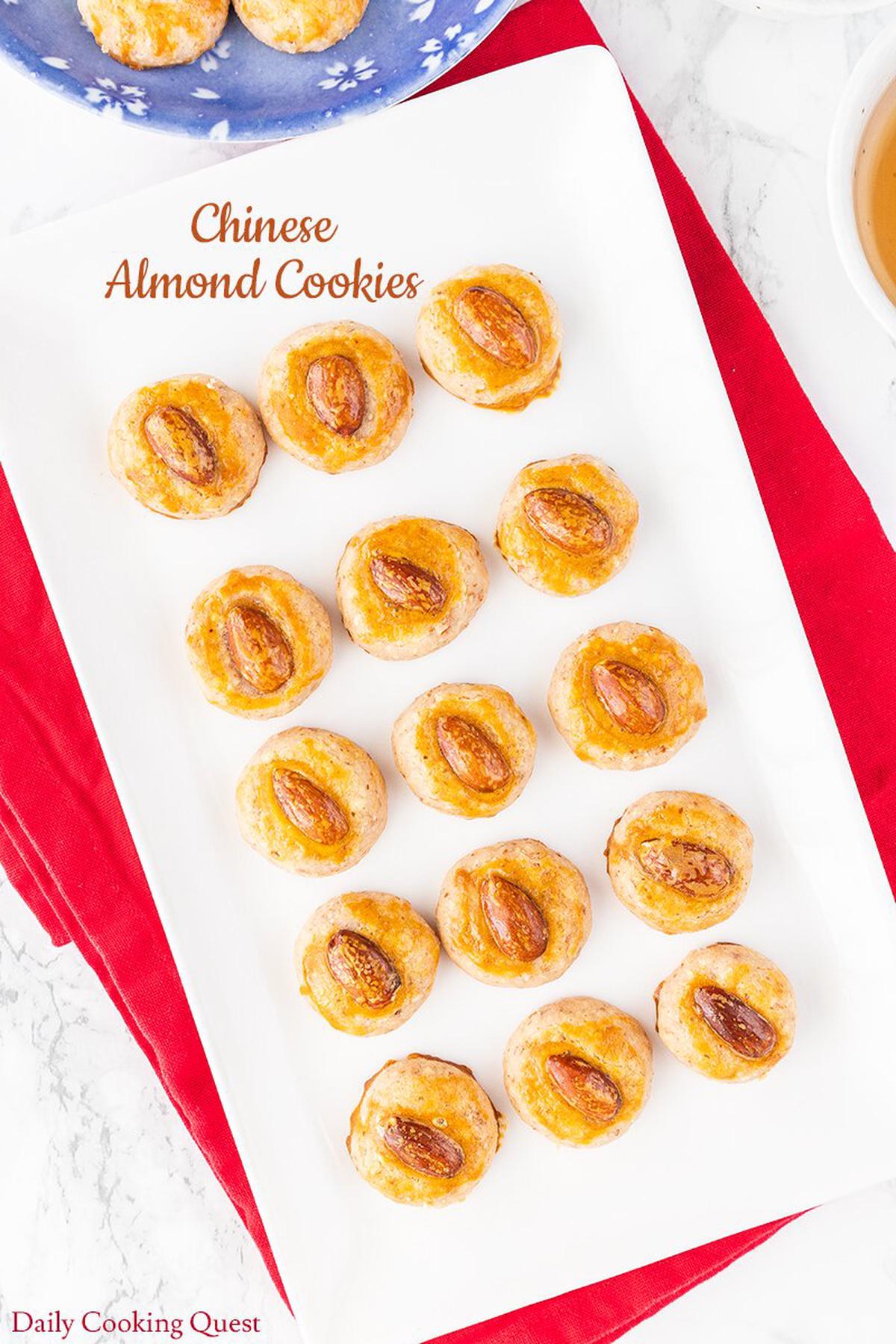 There is nothing like Chinese New Year to send my whole family into cookie baking frenzy. Most Chinese families will do a cookie baking marathon, churning out boxes and boxes of different kind of cookies.
What is surprising to most is that we do this mainly for the enjoyment of our guests, though it is not a secret that most people bake extras for their own enjoyment.
Among the top must bake in my house is this Chinese almond cookies, alongside other must-haves such as Chinese peanut cookies, nastar, and lapis legit (thousand layers cake).
This almond cookies recipe is super easy and perfect for beginners, so even the kiddies should have no trouble helping Moms in the kitchen.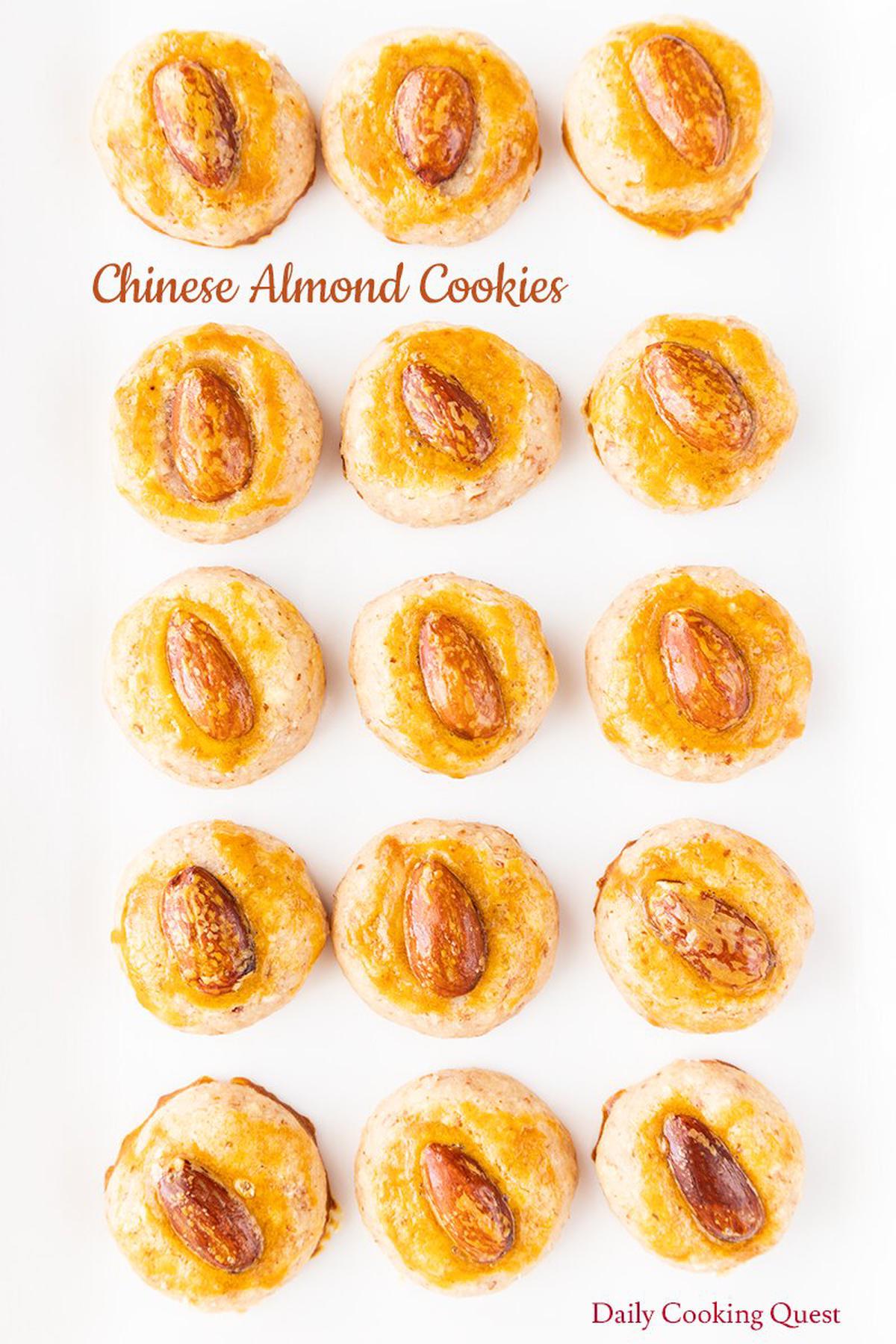 Whole almond vs. ground almond
Nowadays you can buy almond flour which is very fine pre-ground almond. Growing up, we don't have such luxury of buying almond flour. Instead, we buy whole almond and grind them with a food processor.
This hand-me-down recipe assumes that you will grind your own almonds. If you use almond flour, the cookie texture will be less rustic, which may or may not be a bad thing. It should work, but know that it is different from what pass as Chinese almond cookies.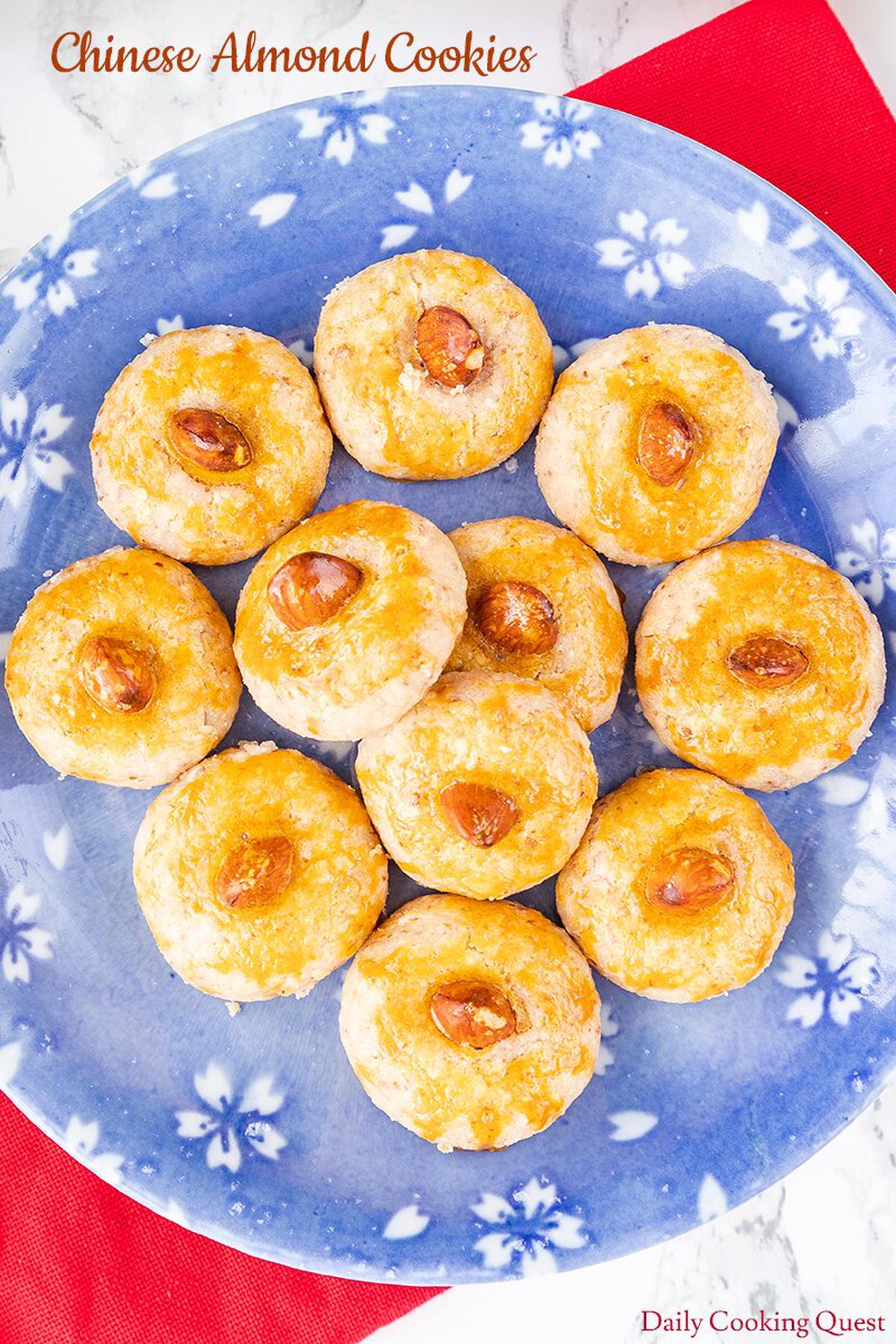 Neutral flavor oil
The most common oil to use when making Chinese almond cookies is peanut oil. If you cannot find this, feel free to use other neutral flavor oil, such as canola or even vegetable oil.
Don't use olive oil or coconut oil as these will impart their flavor to the cookies.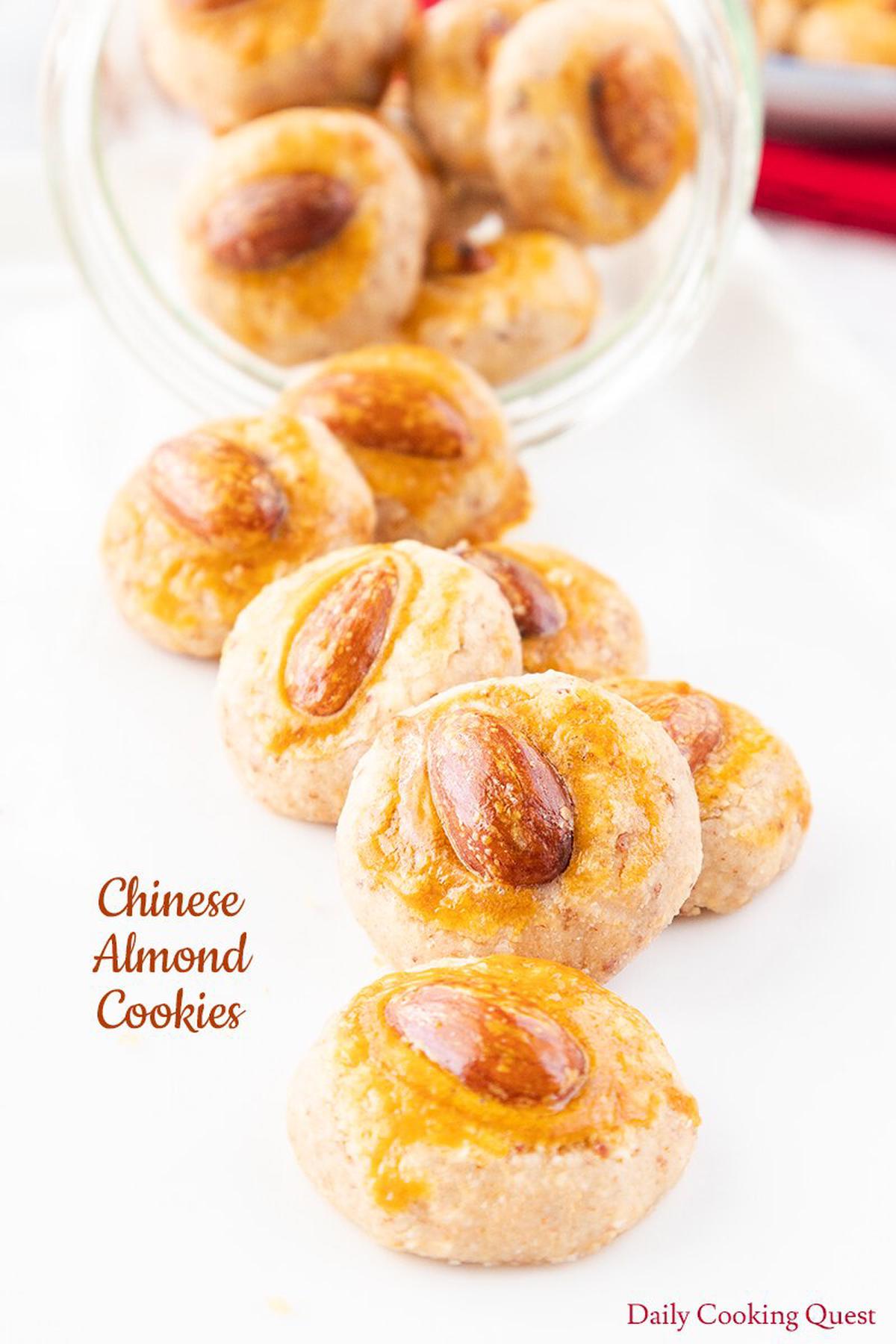 Decorating the cookies
If you are short on time, you can leave the cookies plain. Just shape them into round balls and brush with egg wash and pop them in the oven.
But if you have just a bit more time and some extra whole almonds at hand, I highly suggest dressing them up by pressing one whole almond (or a half almond) on top of each cookie, then follow with egg brush before popping them in the oven.
Personally, I always make sure I have extra almonds on hand when making these.
Chinese Almond Cookies
4.8 from 22 reviews
Ingredients
180 gram (1 1/2 cup) all-purpose flour
1 1/2 teaspoon baking powder
1/2 teaspoon baking soda
100 gram (1/2 cup) sugar
1/4 teaspoon salt
120 gram (1 1/4 cup) ground almond
120 milliliter (1/2 cup) neutral flavor oil (e.g. canola, vegetable, peanut)
Egg wash and garnish
egg wash (mix together 1 egg yolk + 1 teaspoon water)
whole almonds (optional)
Instructions
Preheat oven to 180 Celsius (350 Fahrenheit). Line two baking sheets with parchment papers.
In a mixing bowl, sift together all-purpose flour, baking powder, and baking soda. Add sugar, salt, and ground almond, mix well. Add oil, mix and form into cookie dough. The texture will be dry, and it is best to use your hands at the very end to bring the dough together.
Use a teaspoon to shape the dough into round balls. You should get about 55-60 cookies.
You can leave the cookie plain, or you can decorate each cookie with almond. (*)
Arrange the shaped cookies on prepared baking sheet.
Brush the top of each cookie with an egg wash, then bake the cookies in preheated oven for 18-20 minutes.
Cool the cookies in the baking sheet for 10 minutes. Gently remove the cookies and cool on wire rack. Once the cookies are completely cool, store in airtight containers.
Notes
(*) You can use one whole almond to top each cookie. Or you can cut each whole almond into two halves and top each cookie with a half almond.