Home / All Recipes / Chinese / Chinese Apple Herbal Soup
Chinese Apple Herbal Soup
Do you have a favorite soup to order in a Chinese restaurant? For the longest time, my parents always get Apple Soup (蘋果湯) whenever we go to one. The restaurant version almost always have fried fish with it instead of chicken, but I never really like the fish, so I use chicken when I make the soup at home. For that matter, I am not even sure what fish they use LOL :D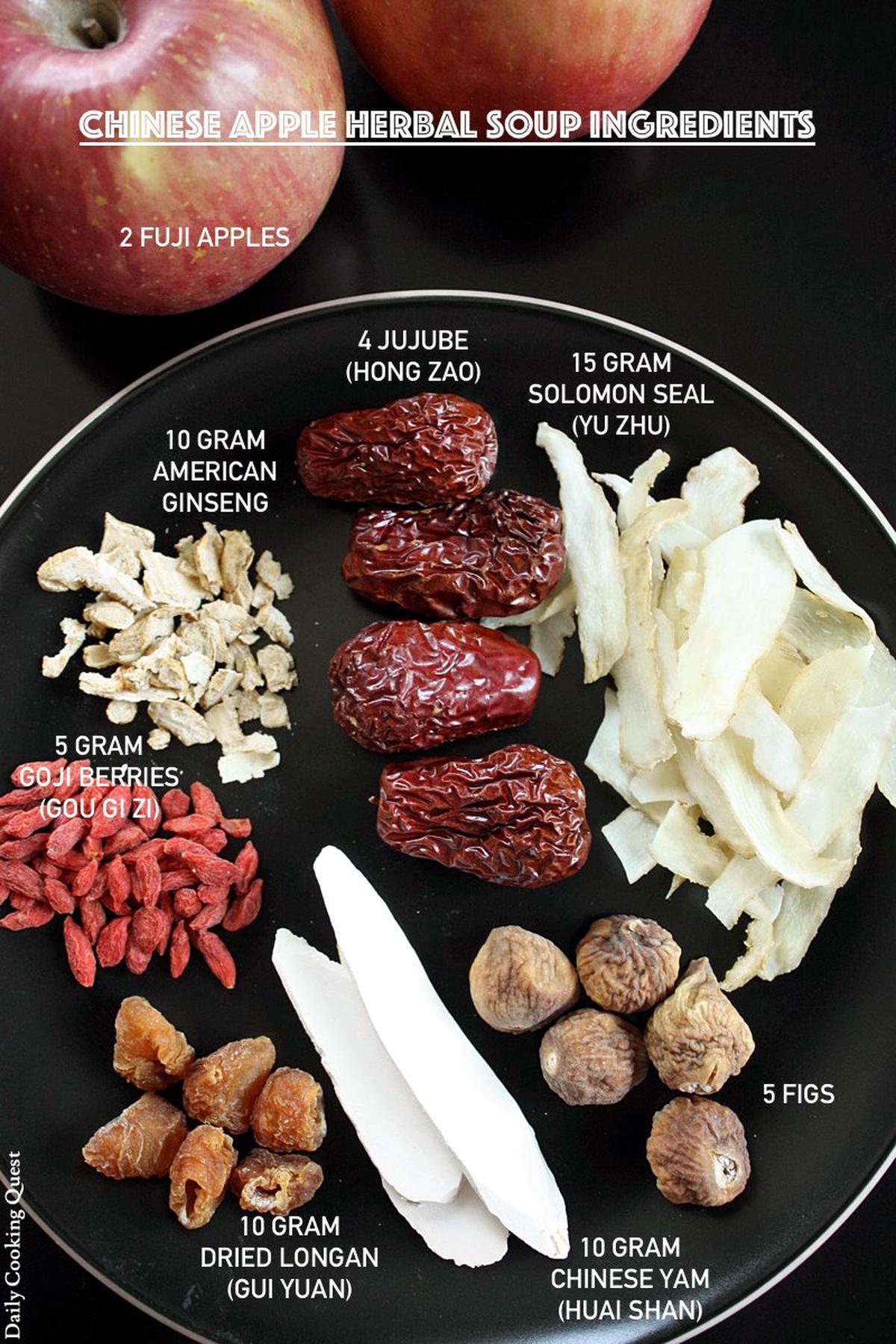 Since this soup is not as common as Chinese chicken herbal soup or Chinese six herbs soup, I never find pre-packaged soup packets for this. I hope the ingredients photo gives a good idea on what each ingredient look like in case you are interested to hunt them down on your next visit to Asian grocers or Chinatown :)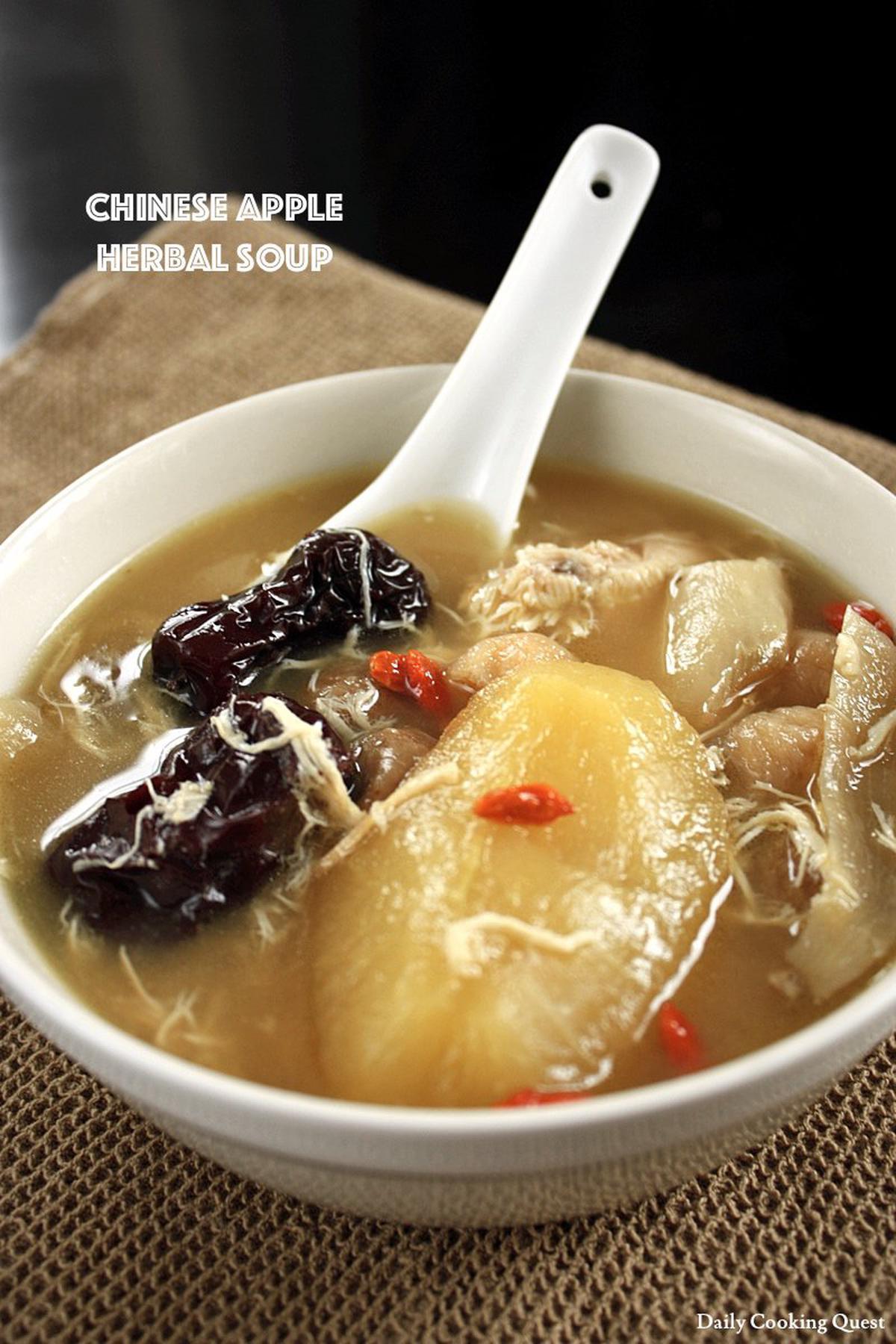 Chinese Apple Herbal Soup
4.8 from 9 reviews
Ingredients
2 liter (8 cups) water
1 small chicken (Indonesian: ayam kampung), skinless is better, cut into 4-8 pieces
15 gram solomon seal rhizome (Chinese: yu zhu)
10 gram Chinese yam (Chinese: huai shan)
10 gram dried longan (Chinese: gui yuan)
10 gram American ginseng
4 red dates/jujube (Chinese: hong zao)
5 figs (*)
2 Fuji apples, peeled, cored, and quartered
5 gram goji berries/wolfberries (Chinese: gou gi zi)
1 teaspoon salt, or to taste
Instructions
Place water, chicken, solomon seal rhizome, Chinese yam, dried longan, American ginseng, red dates, and figs in a pot. Cover, bring to a boil, lower heat, then simmer for 1 hour.
Add apples, and simmer for another 45 minutes.
Add goji berries, and simmer for another 15 minutes.
Add salt, adjust to suit your taste.
Turn off the heat, transfer to serving bowls, and serve hot or warm.
Notes
(*) The Chinese usually use the dried version for making soup, but you can use fresh figs as well.