Home / All Recipes / Chinese / Chinese Ginseng Herbal Chicken Soup
Chinese Ginseng Herbal Chicken Soup
American ginseng, Korean ginseng, along with jujube (Chinese red dates) and goji berries are used in this healthy medicinal Chinese ginseng herbal chicken soup that tastes great and very easy to prepare.
Slowly cooking ginseng, along with some Chinese herbs and a whole chicken results in one of the most luxurious Chinese herbal soup. I tend to be a bit purist when it comes to cooking ginseng soup, adding just jujube (Chinese red dates) and goji berries to give enough sweetness to counter the natural bitterness that oozes from ginseng.
I have seen many recipes calling for a lot more herbs than just the two, but seriously, when I cook a ginseng soup, I want to taste the ginseng, and not a whole bunch of other things.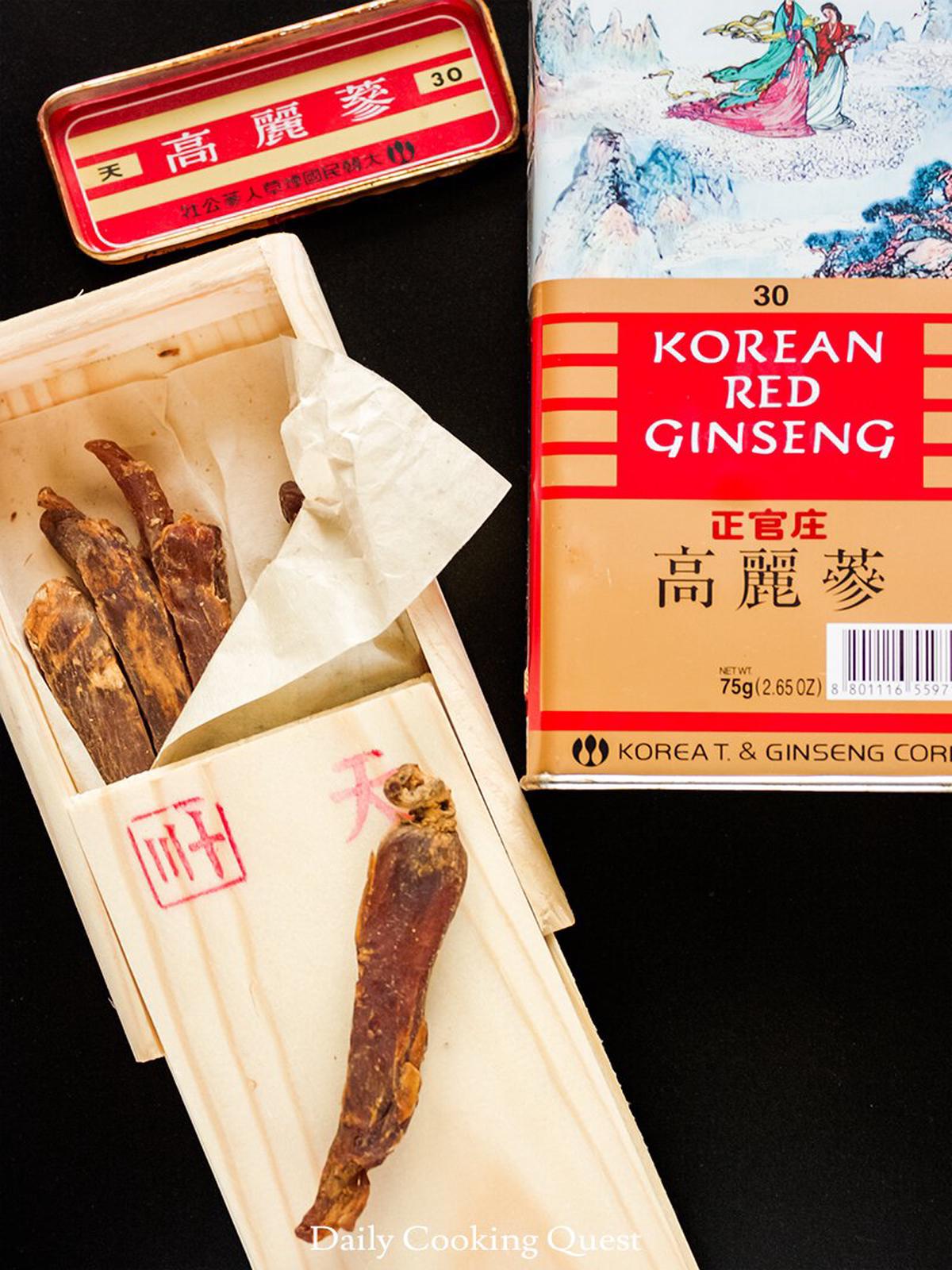 American ginseng and Korean ginseng
There are two kinds of ginseng, American ginseng which has yellow tan color and Korean (panax) ginseng which has deep red brownish color.
In general, ginseng comes either whole, or cut up into thin slices. Whole ginsengs are usually more expensive, so feel free to use ginseng slices.
My Mom told me that Korean ones are better, but I like both, and tend to use whichever I have at hand. You can use half and half, 100% American ginseng, or 100% Korean ginseng, the soup will still be just as delicious.
Notice how a tiny dried wrinkly ginseng got all puffed up once cooked? They tend to do that a lot :)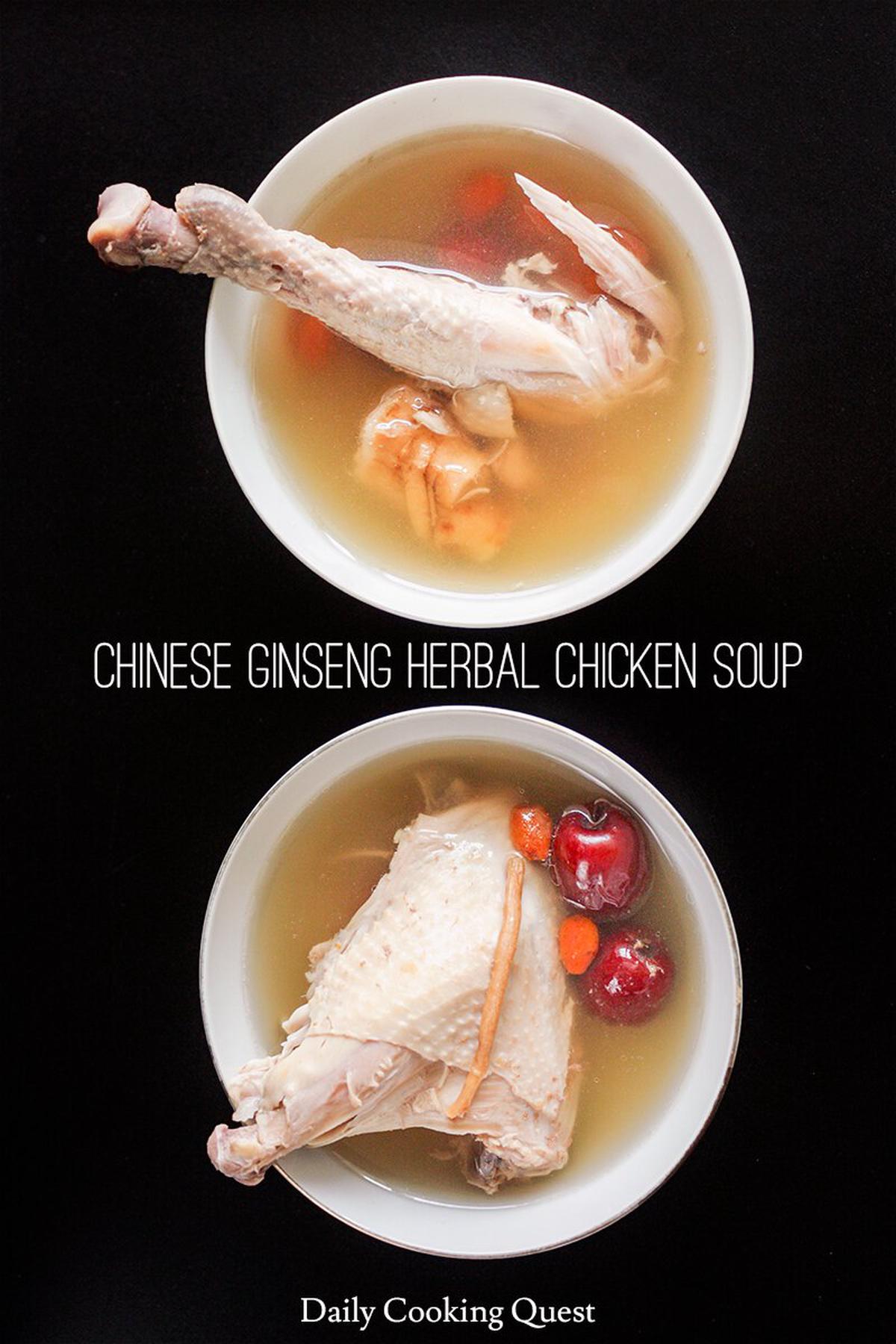 Choice of chicken for the chicken soup
As for the chicken, you want to at least use free range chicken, or ayam kampung as we call it in Indonesia.
For a truly luxurious soup, one can always get a silkie chicken. Silkie chicken is very distinct, they have black skin and the meat is also darker when cooked. They are a bit expensive, running at about twice the price of a free range ones, ouch! So I usually just stick to using free range chicken for my Chinese herbal soups.
Chinese Ginseng Herbal Chicken Soup
4.9 from 7 reviews
Ingredients
Instructions
Rinse and drain all the dried herbs to remove dust and dirt.
Place all ingredients in a soup pot and bring to a boil. Reduce heat and simmer for 2 hours.
Remove from heat and serve warm.