Home / All Recipes / Chinese / Chinese Ground Beef Meat Sauce
Chinese Ground Beef Meat Sauce
This ground beef dish is a lifesaver. It's easy, quick, tasty, and aside from the beef, garlic, and scallion, everything else is common pantry ingredients.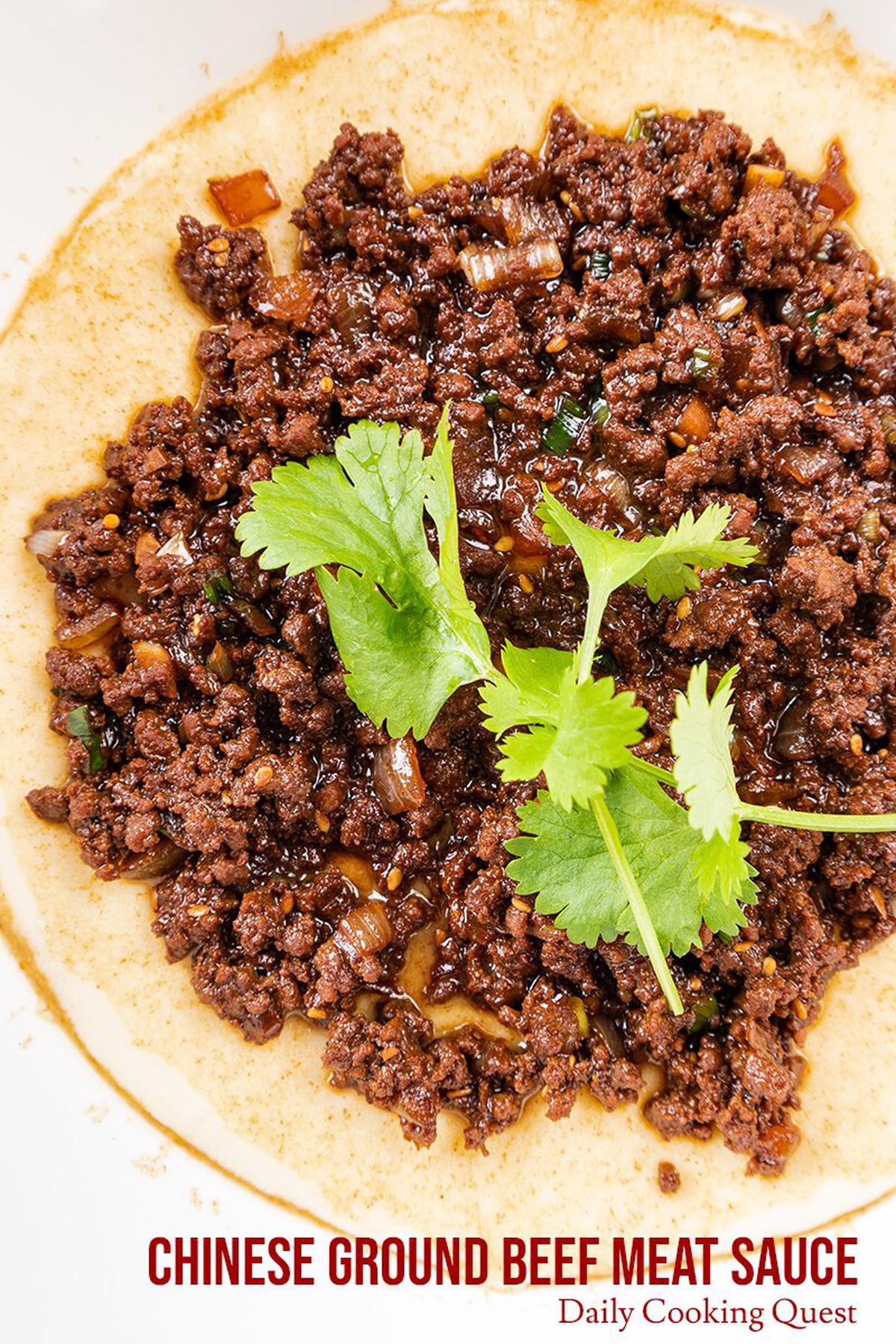 People who have busy schedules need to learn how to make this Chinese ground beef meat sauce.
Stocking my fridge with this meat sauce means I can make a meat sauce rice bowl, or meat sauce noodles, anytime I want. The meat sauce is also perfect with instant ramen.
Sometimes, I prepare this meat sauce along with Chinese steamed egg custard. The meat sauce is perfect as the topping for the egg custard, and together, the pair makes for a satisfying and filling meal with steamed rice.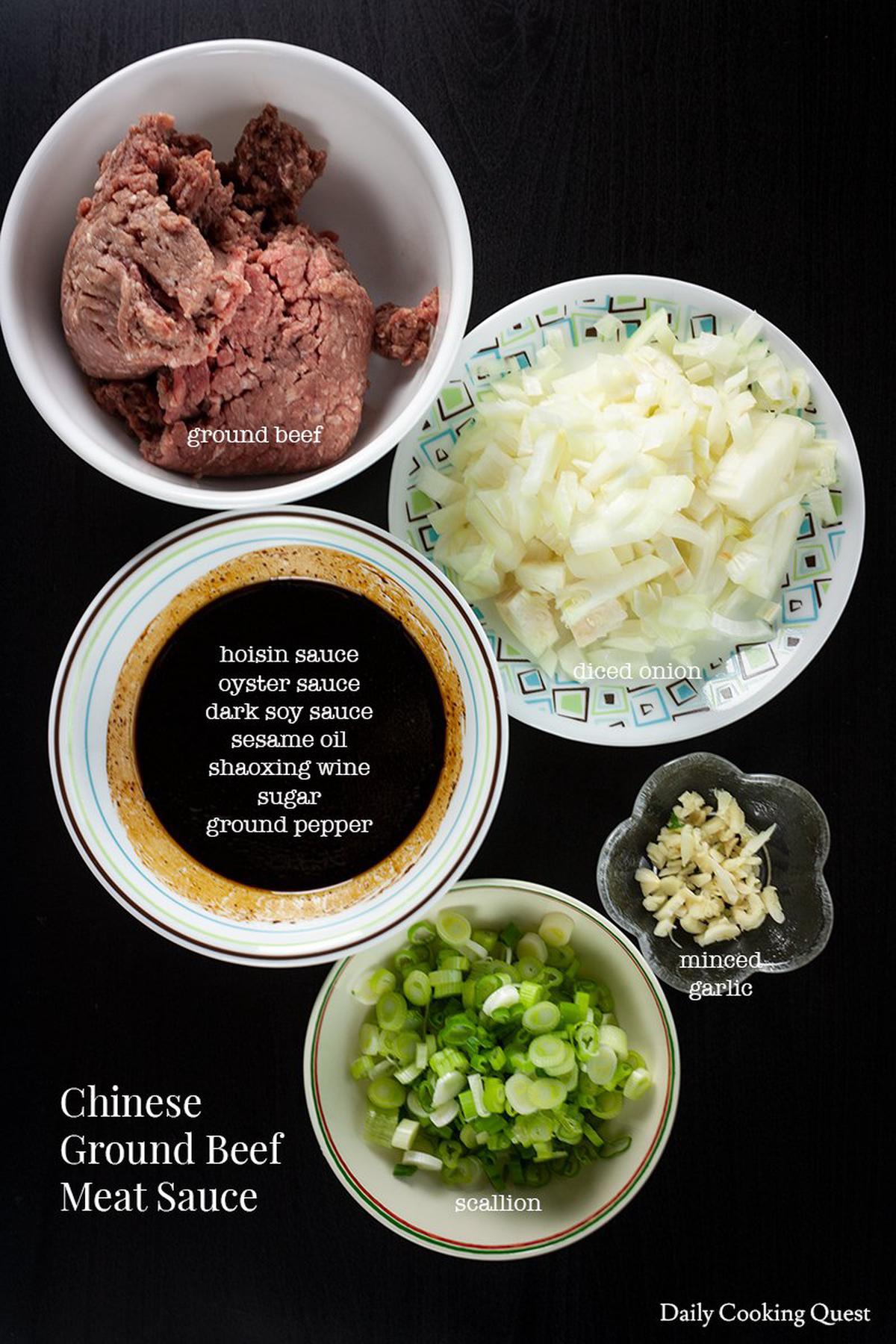 Ingredients for Chinese meat sauce
The main ingredients for this dish are ground beef, onion, and garlic.
For the sauce, we will need hoisin sauce, oyster sauce, dark soy sauce, Shaoxing wine, sesame oil, sugar, and pepper.
For garnish, I usually go with chopped scallions and toasted sesame seeds.
Ground beef or pork?
I use ground beef here because this is probably the most common ground meat sold in the United States.
Traditionally, or at least the way it is prepared in my home growing up, is with ground pork.
I recommend using ground pork if your supermarket has ground pork, and keep the rest of the recipe the same.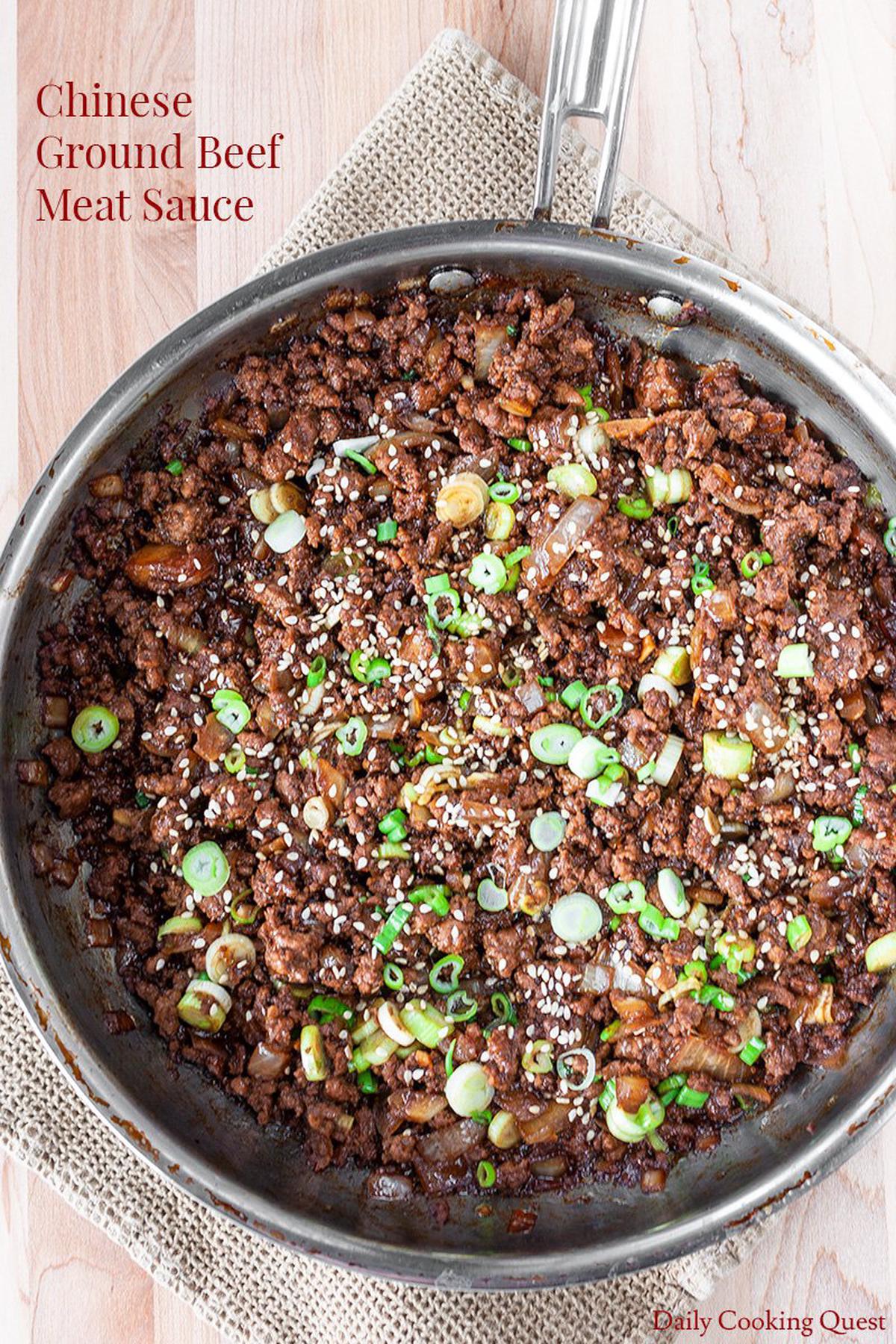 Easy rice bowl, noodle bowl, or even spaghetti bowl
The idea of meat sauce is that busy Moms who cannot prepare food for their kids during lunchtime can rest easy that the kiddos will have a satisfying meal once they return from school.
As long as Mom remembers to turn on the rice cooker, the kiddos can scoop out steamed white rice along with plenty of meat sauce for lunch. If you are Chinese growing up, uh…, anywhere…., I am sure you understand what I am saying :)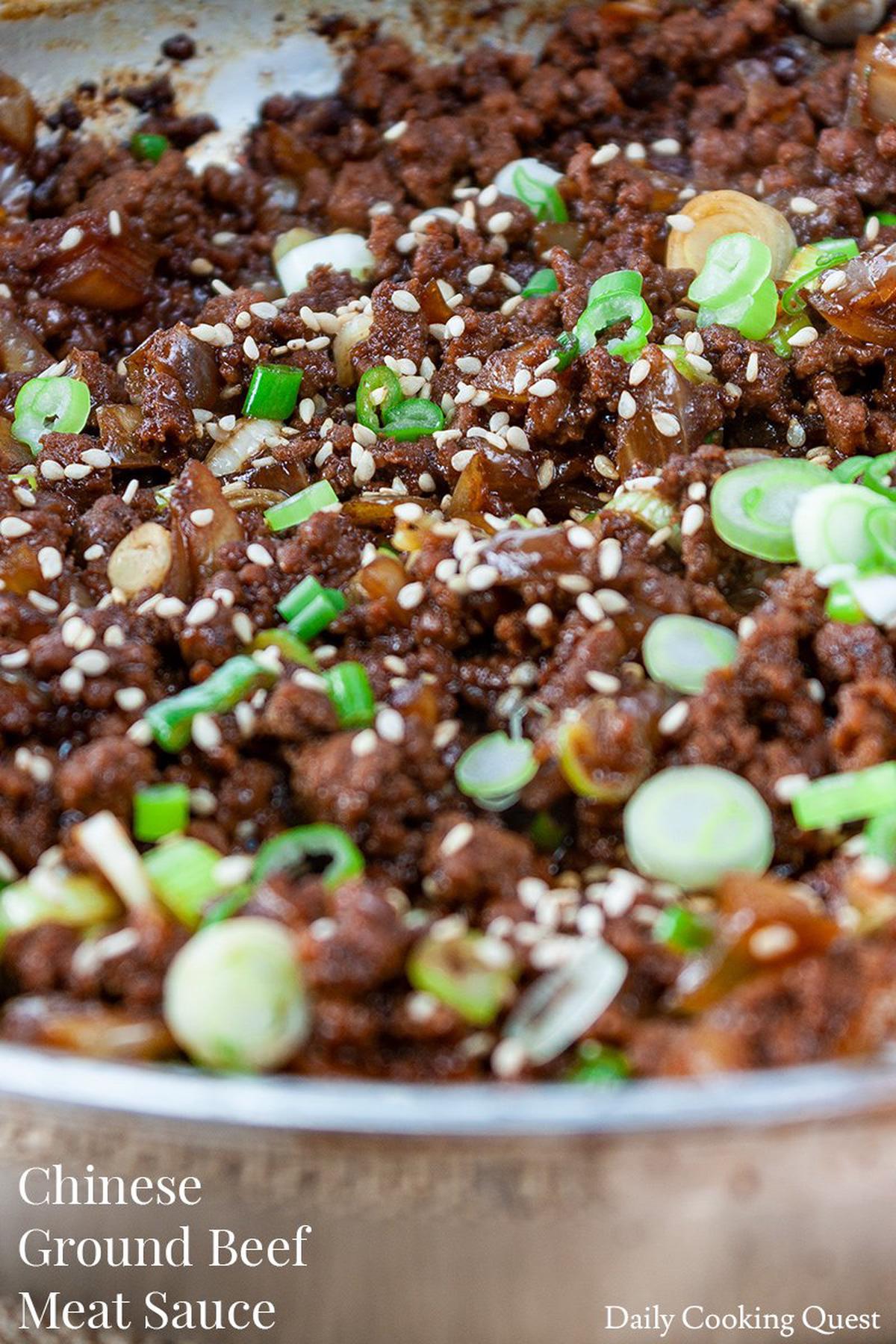 Chinese Ground Beef Meat Sauce
4.9 from 11 reviews
Ingredients
2 tablespoon oil
100 gram (~ 1 cup, or 1 small) onion, diced
3 cloves garlic, minced
500 gram (~ 1 lb.) ground beef
1 tablespoon hoisin sauce
2 tablespoon oyster sauce
2 1/2 tablespoon dark soy sauce
1 tablespoon Shaoxing wine
1/2 teaspoon sesame oil
1 tablespoon sugar
1/4 teaspoon ground pepper
1/2 cup thinly sliced scallions
1 tablespoon toasted sesame seeds
Instructions
Heat oil in a frying pan over medium-high heat. Sauté onion and garlic until fragrant and the onion is translucent.
Add ground beef, and stir to break up the meat. Cook until the ground beef is no longer pink.
Add hoisin sauce, oyster sauce, dark soy sauce, Shaoxing wine, sesame oil, sugar, and ground pepper. Mix well and cook until almost dry, stirring occasionally.
Turn off heat, stir in scallion and sesame seeds.
You can use this to top a bowl of rice to make meat sauce rice bowl. Or, you can boil some noodles/ramen and top the noodle with this meat sauce too.