Home / All Recipes / Chinese / Daikon and Pork Soup
One of the soup that my Mom often cooked for us, this daikon and pork soup is simple and tasty, and the addition of salted dried cuttlefish turns this into a delectable affair. If you cannot find salted dried cuttlefish, you can substitute with ebi (dried shrimps), fish sauce, or shaved bonito.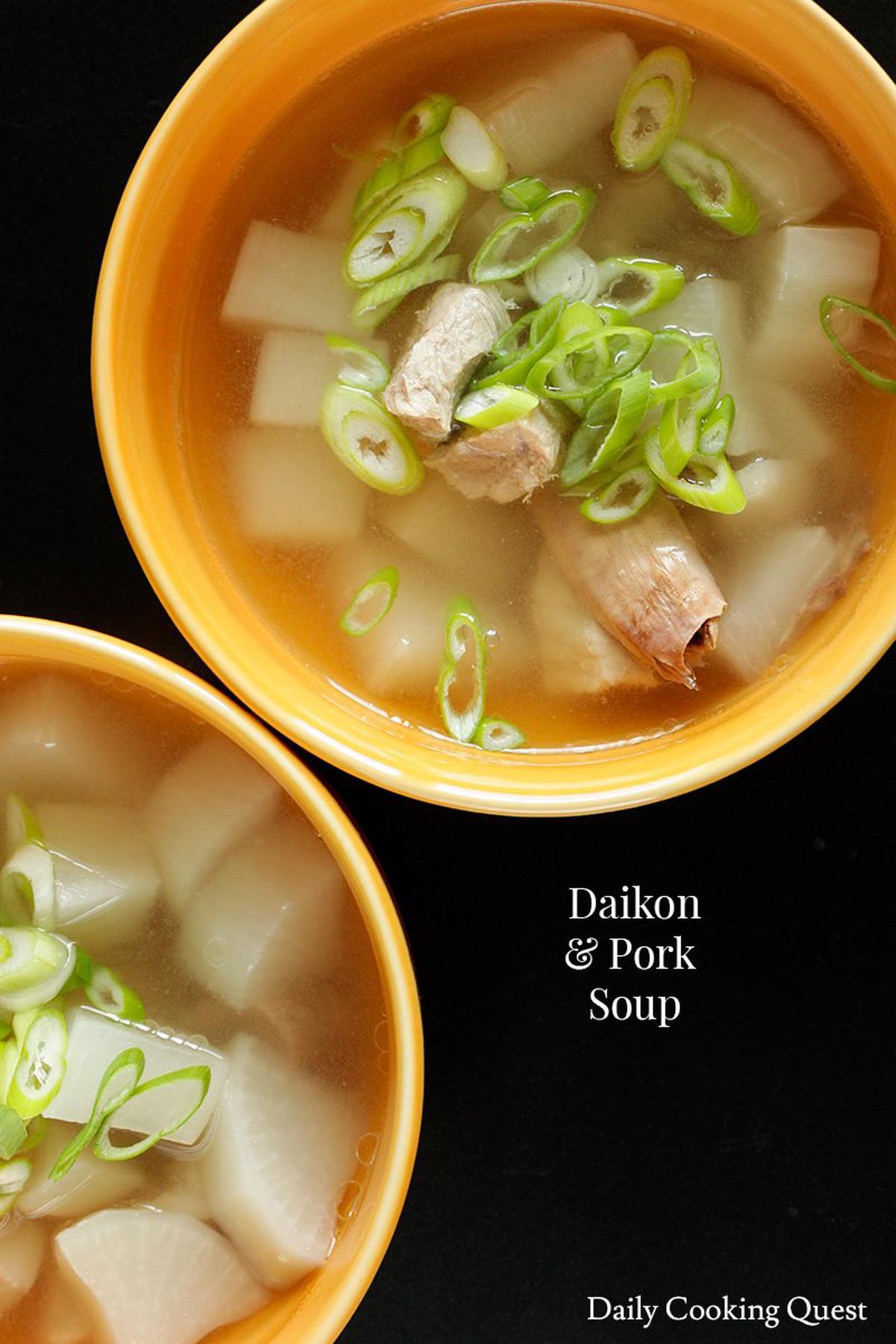 Daikon and Pork Soup
5.0 from 1 reviews
Ingredients
500 gram daikon (Indonesian: lobak), peeled and cut into bite size pieces
400 gram pork (ribs or loin), cut into bite size pieces
15 gram salted dried cuttlefish (Indonesian: sotong kering asin)
1 1/2 teaspoon salt
1 teaspoon sugar
6 cups water
2 scallions, thinly sliced
Instructions
Place all ingredients in a soup pot and bring to a boil. Reduce heat and simmer for 1 hour or until both the daikon and pork are tender and fully cooked.
Turn off heat, serve hot and garnish with sliced scallions.