Home / All Recipes / Chinese / Dang Gui and Shiitake Chicken
Dang Gui and Shiitake Chicken
Another hand me down recipe from my Mom, which I absolutely love. My Mom likes to serve this as part of her must have dishes in our family Chinese New Year menu, not sure if it is common or not in other families, but I am very happy that it is so in ours :D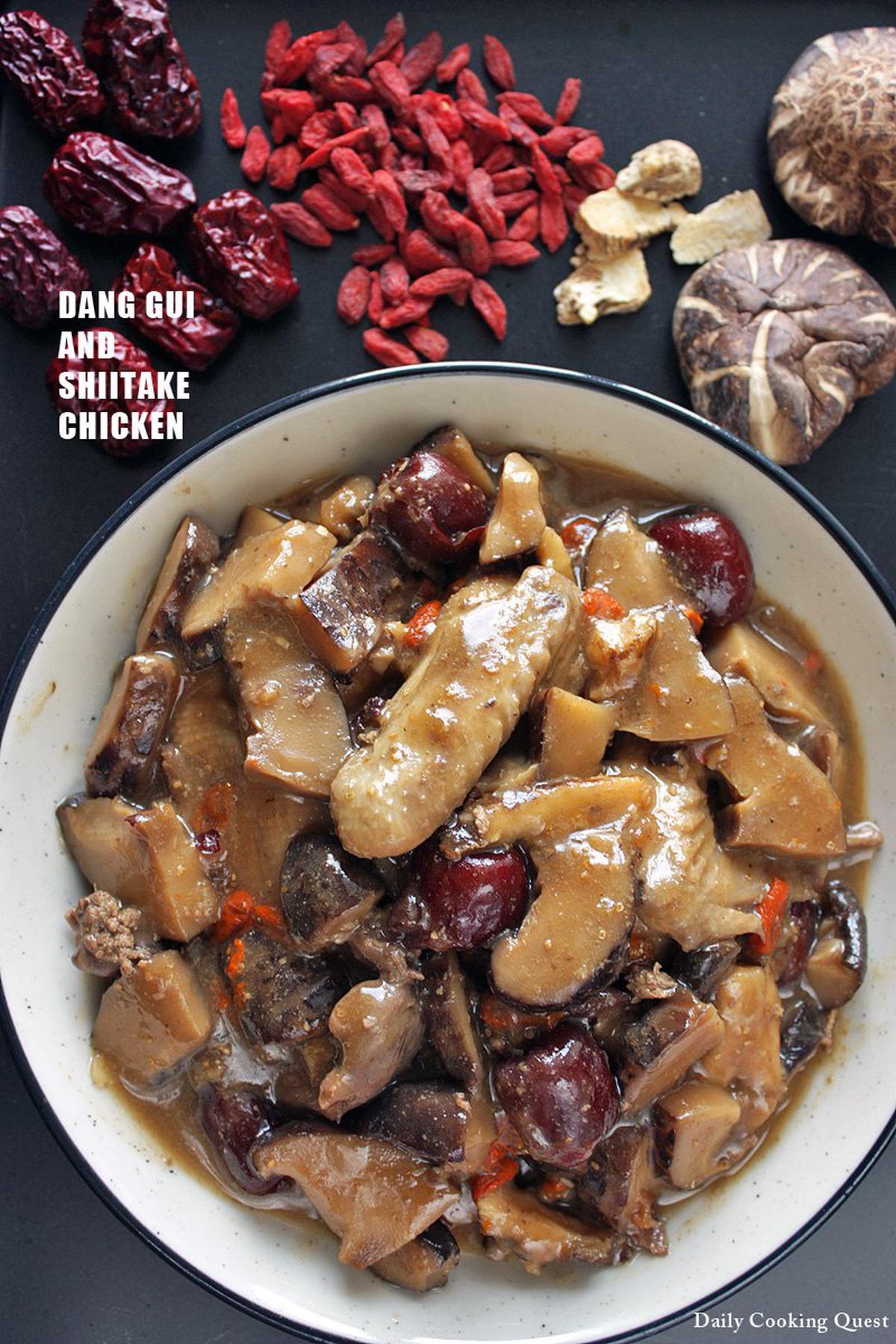 When Mom gave me her recipe, it turns out that this is really easy to make. So on top of being super delicious, has so many Chinese medicinal herbs (which I love, and not only because they are supposed to be good for your health), this is so easy and quick to prepare as well. This recipe is definitely a winner :)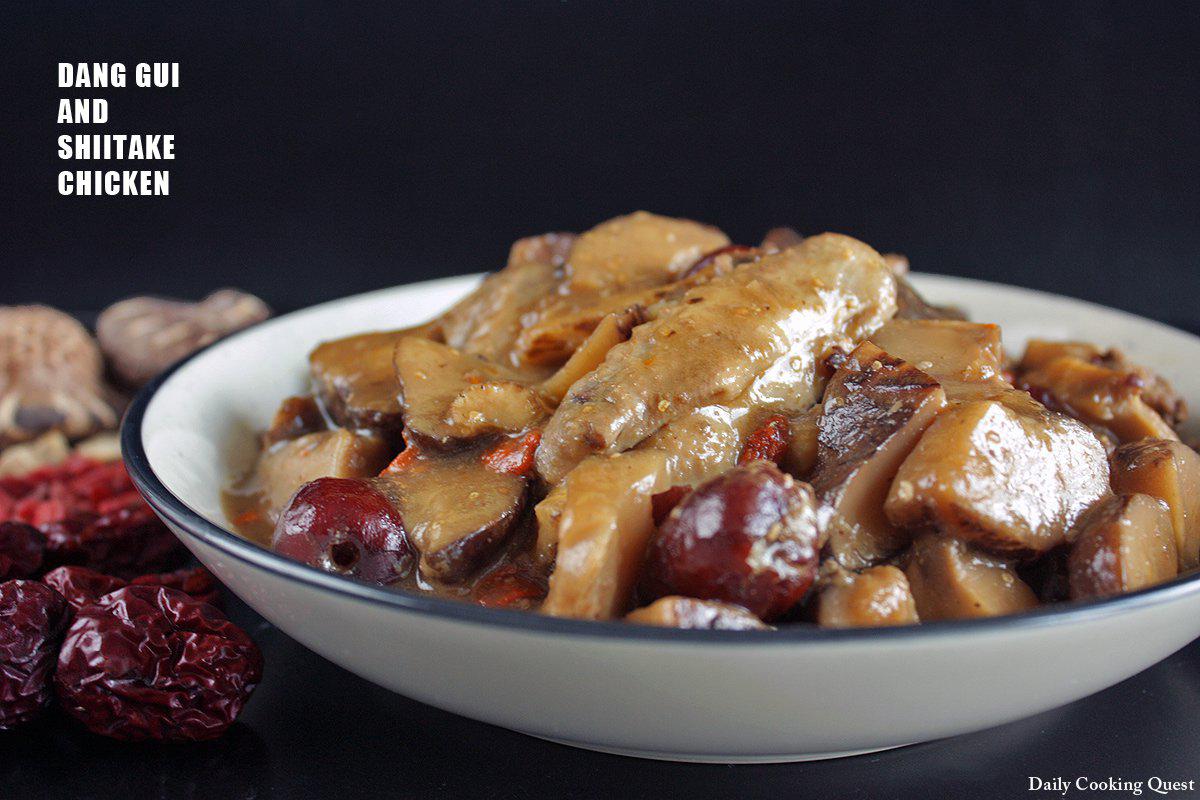 Dang Gui and Shiitake Chicken
Ingredients
1 free range chicken, cut into 4-8 pieces
3 dried shiitake mushroom, rehydrate overnight, cut into bite size pieces
2 tablespoon Chinese wolfberry fruit (Chinese: gou gi zi)
3 slices Chinese angelica root (Chinese: dang gui root)
10 dried jujube fruit (Chinese: hong zao)
250 ml water from re-hydrating the shiitake mushroom
2 tablespoon Shaoxing wine (Chinese: Shao Xing Hua Tiao Jiu)
1 tablespoon soy sauce
1 teaspoon salt
1 tablespoon corn starch, mixed with 1 tablespoon water
2 tablespoon oil
Instructions
In a cooking pot, heat the cooking oil and stir fry the chicken pieces for about 3 minutes.
Add the shiitake mushroom, wolfberry fruit, angelica root, jujube fruit, Shaoxing wine, soy sauce, and salt. Stir fry for another 2 minutes.
Add the water and bring to a boil. Reduce the heat and simmer for 30 minutes.
Drizzle cornstarch mixture to the pot and cook for another 2-3 minutes until the liquid has thickened. Remove from heat and serve warm.