Home / All Recipes / Indonesian / Dendeng Ragi - Spiced Beef and Coconut
Dendeng Ragi - Spiced Beef and Coconut
Dendeng ragi is a marriage between thinly sliced beef and freshly grated coconut cooked in spices until the meat is tender, then everything is further cooked until really really dry and toasty. This is usually served with steamed white rice together with other side dishes, such as telur balado, kering tempeh, and bacem to name a few.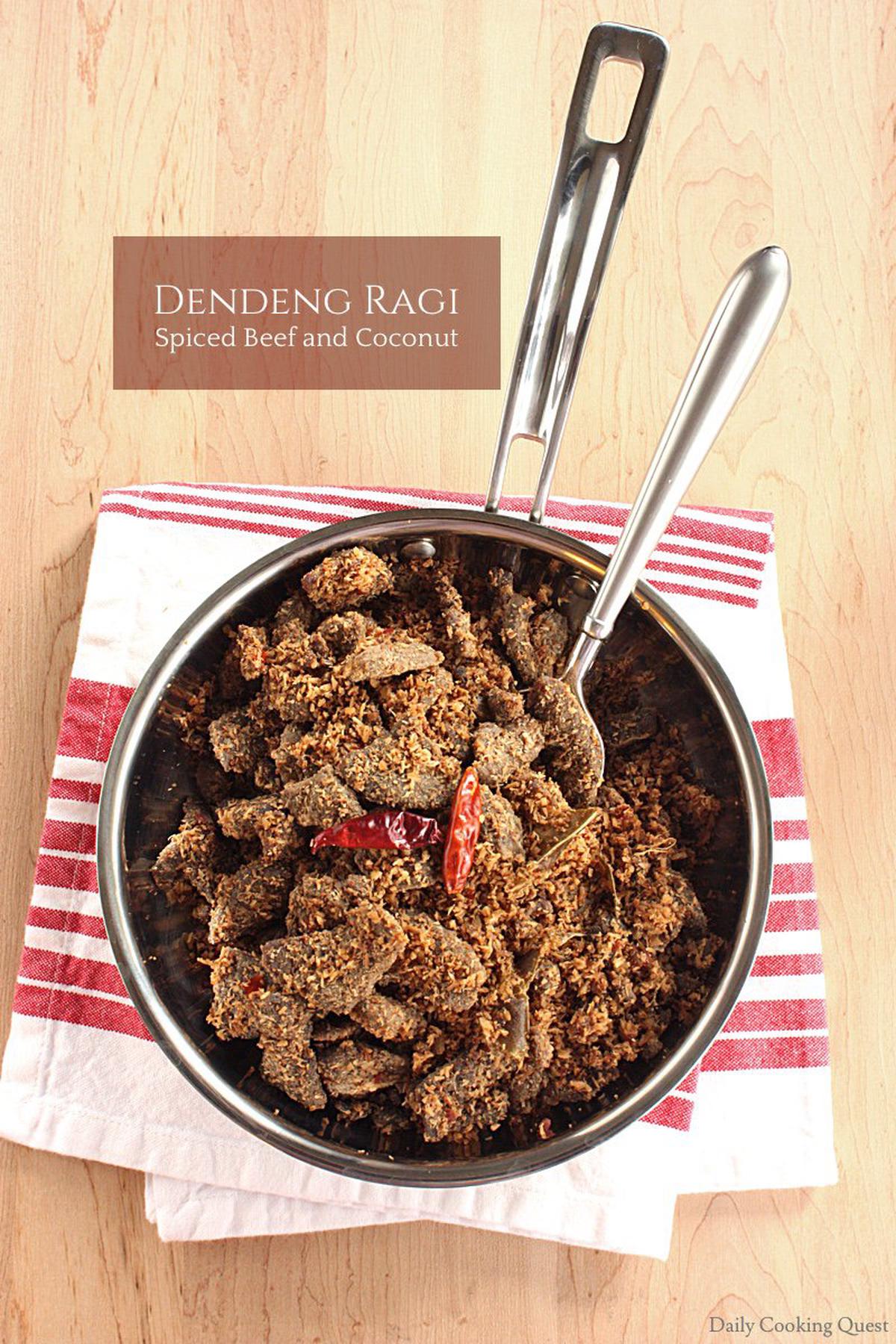 Here in United States, I usually buy my grated coconut frozen. If you are adventurous enough, you can always buy a fresh coconut and grate the meat yourself, it will be messier but the result will most likely be worth the effort. Also, if you are going to serve this to kids or people who are not used to eating spicy food, it is okay to omit the chili, or maybe use a smaller amount or substitute with a less spicy variety.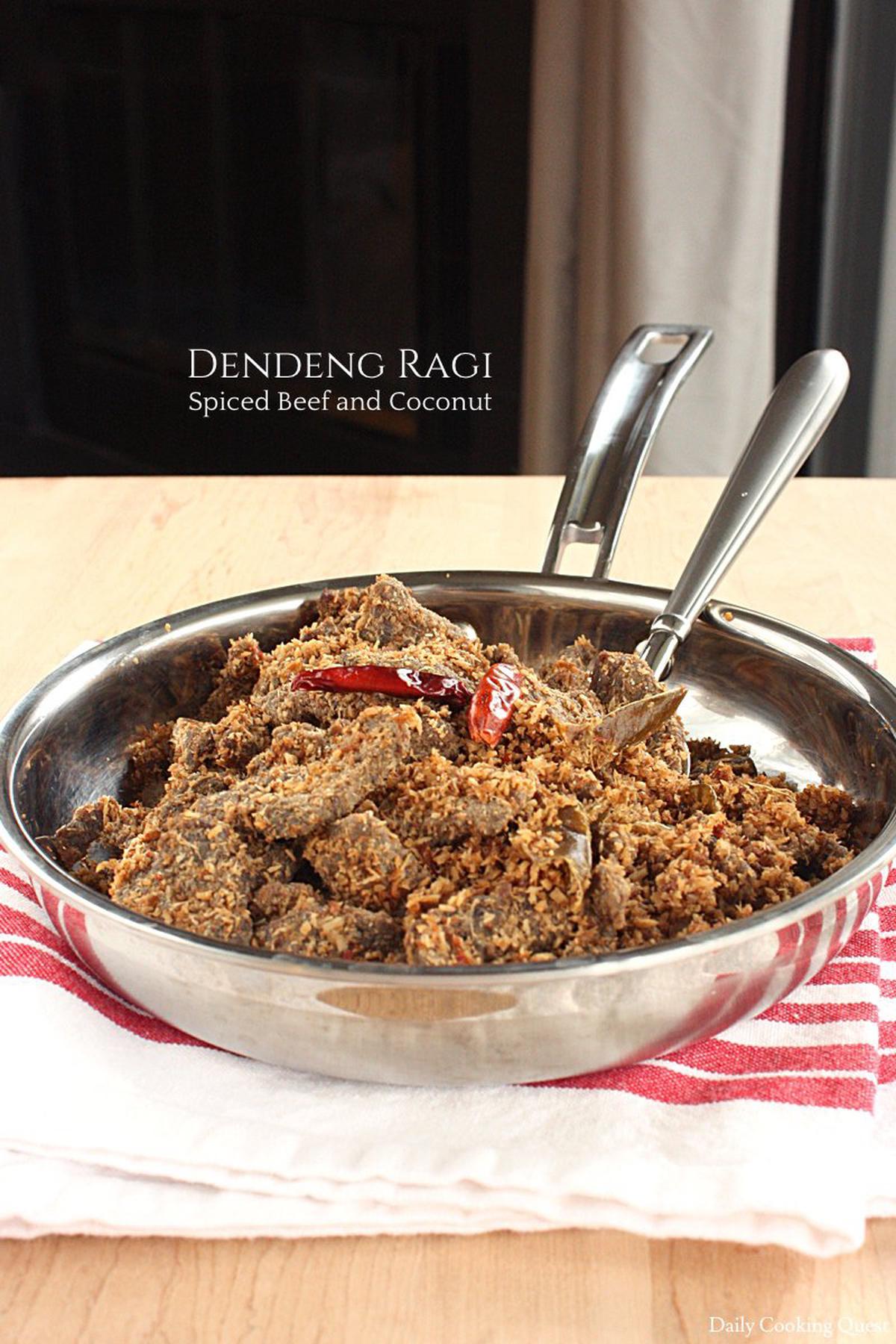 Dendeng Ragi - Spiced Beef and Coconut
5.0 from 6 reviews
Ingredients
4 tablespoon oil
600 gram beef (brisket or other cuts that are good for braising), thinly sliced
8 kaffir lime leaves
250 gram grated coconut, fresh or frozen
2 cups water
Spice paste
100 gram shallot
6 cloves garlic
1 inch galangal
5-8 red chilies (*)
1 tablespoon coriander seeds
2 tablespoon palm sugar
1/2 tablespoon sugar
1 tablespoon salt
Instructions
Heat oil in a wok/frying pan over a medium heat. Add beef, spice paste, and kaffir lime leaves. Mix well. Cook until beef is no longer pink. Add grated coconut, mix well.
Add 1/4 cup of water. Reduce heat to a simmer, cook until almost dry. Add another 1/4 cup of water, and cook again until almost dry. Repeat this step as many time as needed until the beef is tender. Usually, I will need a total of 2 cups before the tenderness is to my liking.
Once the beef is tender, cook until really dry and toasty. Pay close attention near the end since a more frequent stirring will be needed to prevent burnt and promote an evenly browned and toasty result.
Notes
(*) Bird eye chili for extra spicy, cayenne for moderate level, and fresno for mild level of spiciness. Adjust the amount to suit your taste, or even omit if you don't want any chili at all.