Home / All Recipes / Chinese / Dim Sum Chicken and Shrimp Shu Mai
Dim Sum Chicken and Shrimp Shu Mai
It is always a delight to spend a lazy Sunday dim sum brunch with my family. Favorite dishes: shu mai, har gao, char siu bao, egg tart, xiao long bao, and so much more. There is something charming about going for a dim sum, I guess it must be something I treasure from spending so many dim sum moments with my family since I was really small, and back then we called it yum cha, a Cantonese word for drink tea, which of course is the proper drink to accompany a dim sum :)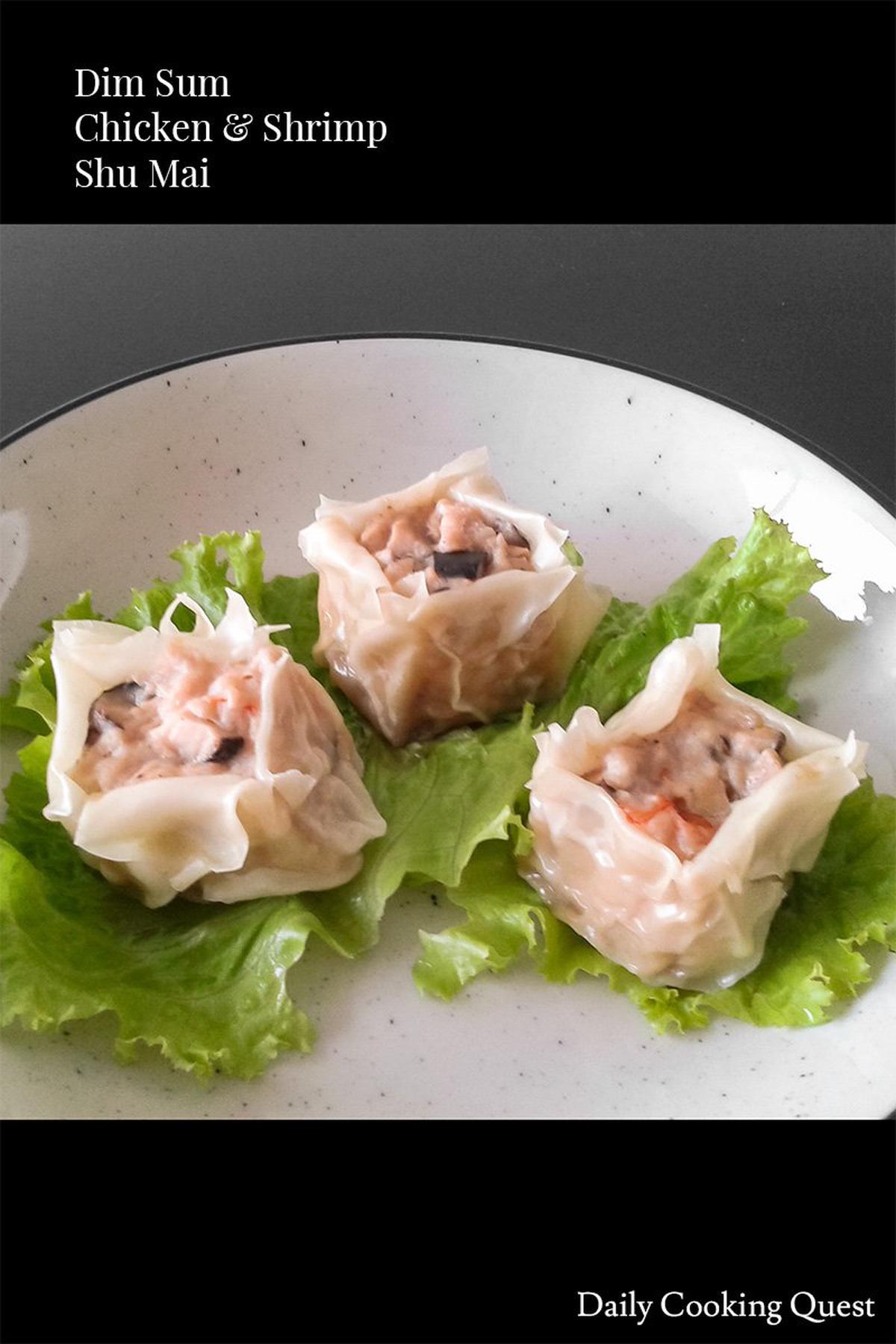 Dim Sum Chicken and Shrimp Shu Mai
5.0 from 1 reviews
Ingredients
20 wonton skins
Filling
250 gram minced chicken
150 gram shelled shrimps, roughly chopped
75 gram jicama (or water chestnut), finely chopped
3 dried shiitake mushroom, rehydrate in hot water for 1 hour, finely chopped
1 tablespoon Chinese cooking wine, e.g. Shao Xing Hua Tiao Jiu
2 tablespoon corn starch
1 egg white
1 tablespoon soy sauce
1 tablespoon sesame oil
1 teaspoon salt
1 teaspoon sugar
1 teaspoon ground pepper
Instructions
Combine all filling ingredients, mix well, set aside in the fridge for at least 1 hour.
To fill the skins, put 1 tablespoon of filling in the center of each skin, gather all the corners to form a tiny pouch, fold the overhanging wrapper edges down, leaving the filling exposed. Press the wrapper firmly around the filling, then pat the bottom lightly to make it flat.
Prepare a steamer and line with either a parchment paper or some cabbage leaves to prevent the shu mai from sticking to the steamer basket. Steam for about 15 minutes, or until the meat is fully cooked. Serve immediately with some soy sauce and chili sauce.