Home / All Recipes / American / Easy Tender Baked Meatballs
Easy Tender Baked Meatballs
Meatballs are universally loved, and this easy tender baked meatballs recipe is just about the easiest and the most reliable way to produce juicy tender meatballs with your oven. I like using a mixture of 50% beef and 50% pork to make my meatballs, but the great thing about this recipe is that you can use any meat mixture of your choice. You can try with all beef, all pork, a combination of beef/pork/turkey/chicken, or even veal if you are feeling luxurious.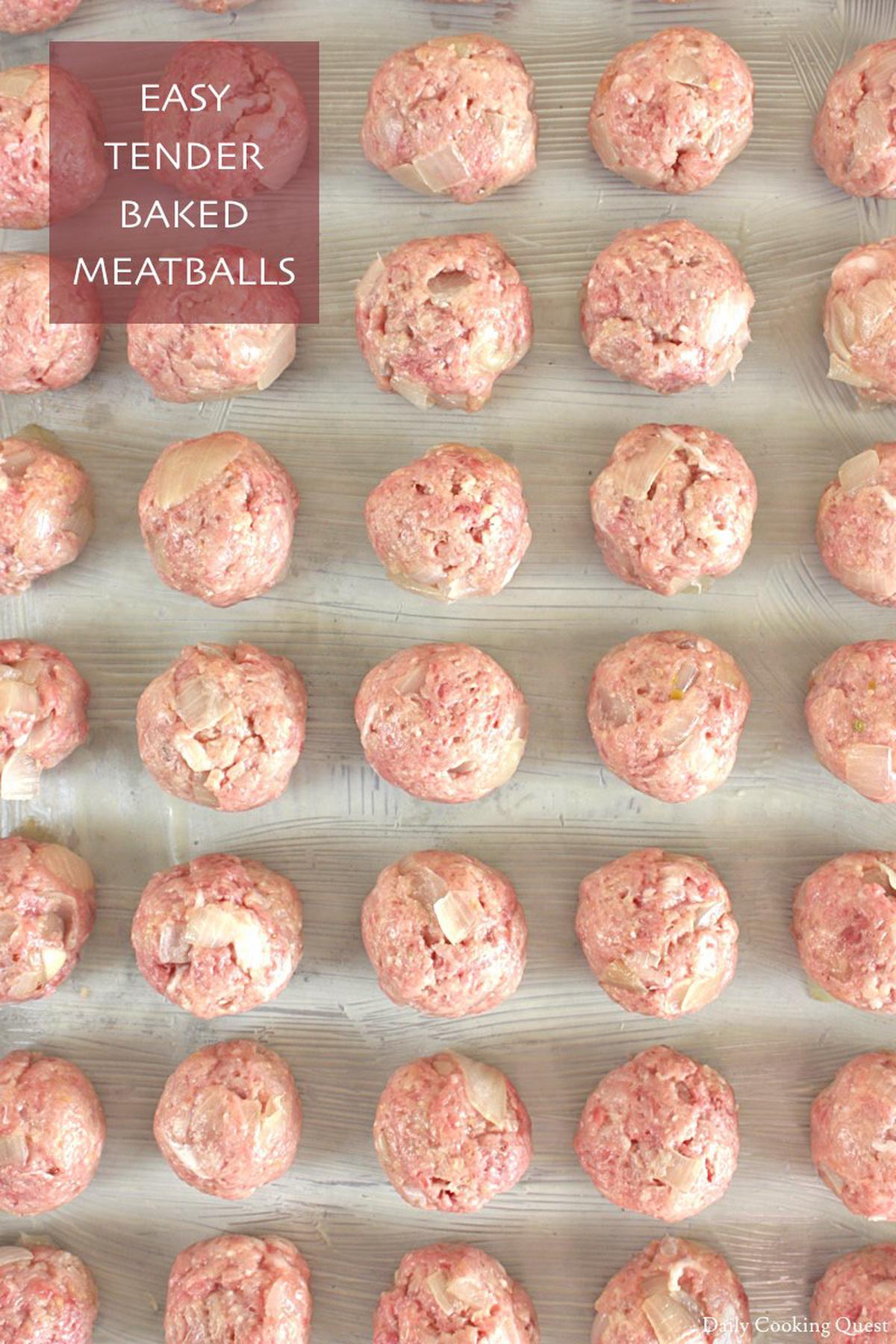 Browned first (or not)
I tend to simply stick my meatballs directly into the oven since it is the easiest way. But if you fall into the camp of people that must have crispy outer skin for your meatballs, you can brown your meatballs first in a frying pan prior to baking them. If you choose to brown your meatballs, you will need to reduce the baking time to about 15 minutes instead of the stated 30 minutes.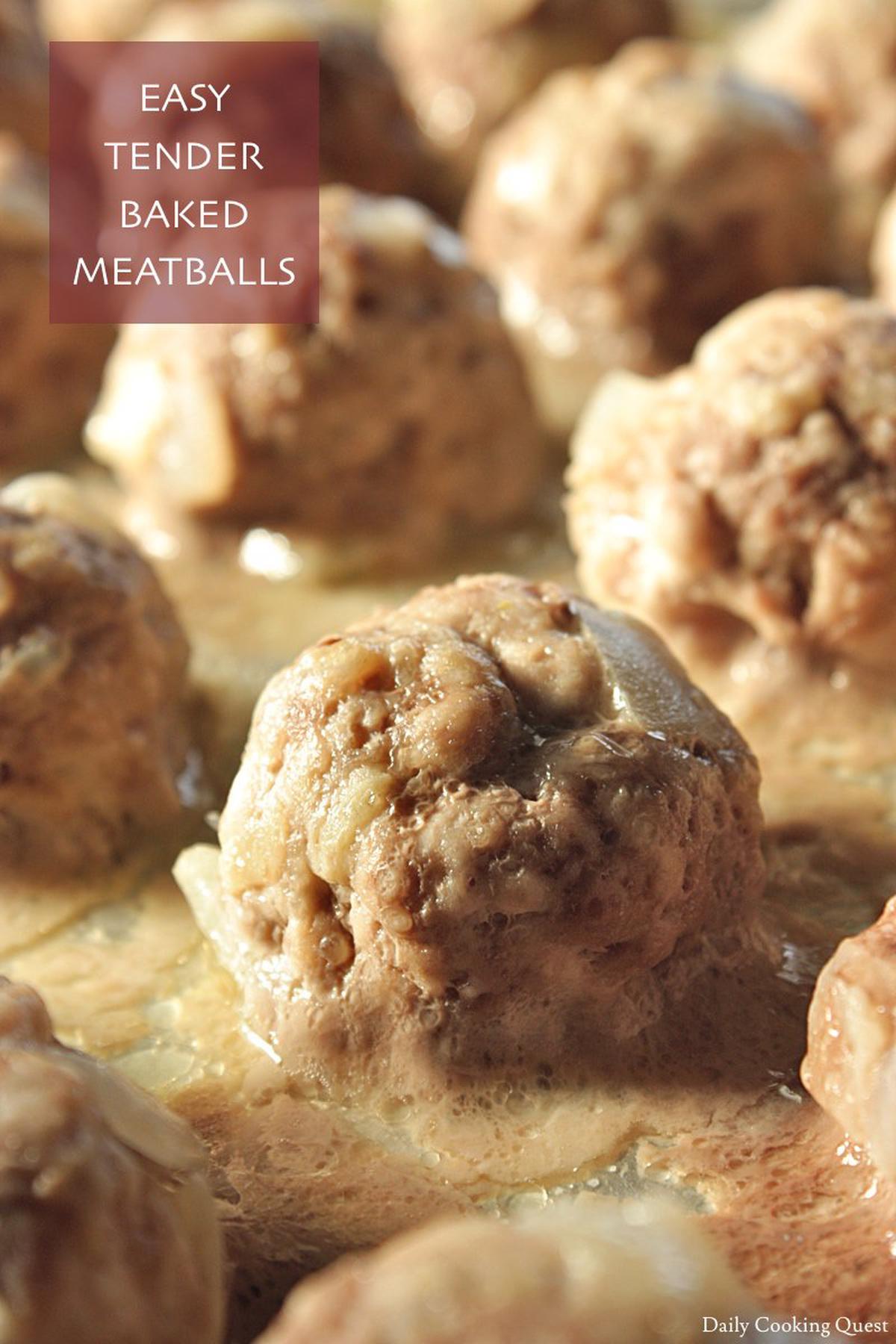 Some substitutions
Obviously you can use whatever meat you have at home. But what about the rest of the ingredients? Here are my two cents. For a more scrumptious meatball, feel free to add some sliced mushrooms when you sauté your onions and garlic. If you are out of mayo, you can use cream cheese or yoghurt (greek preferably). You can use regular bread crumbs instead of Japanese panko. Sriracha or hot sauce instead of Dijon mustard. Just play around with what you have at home and hopefully you will always be able to produce great tasting meatballs :)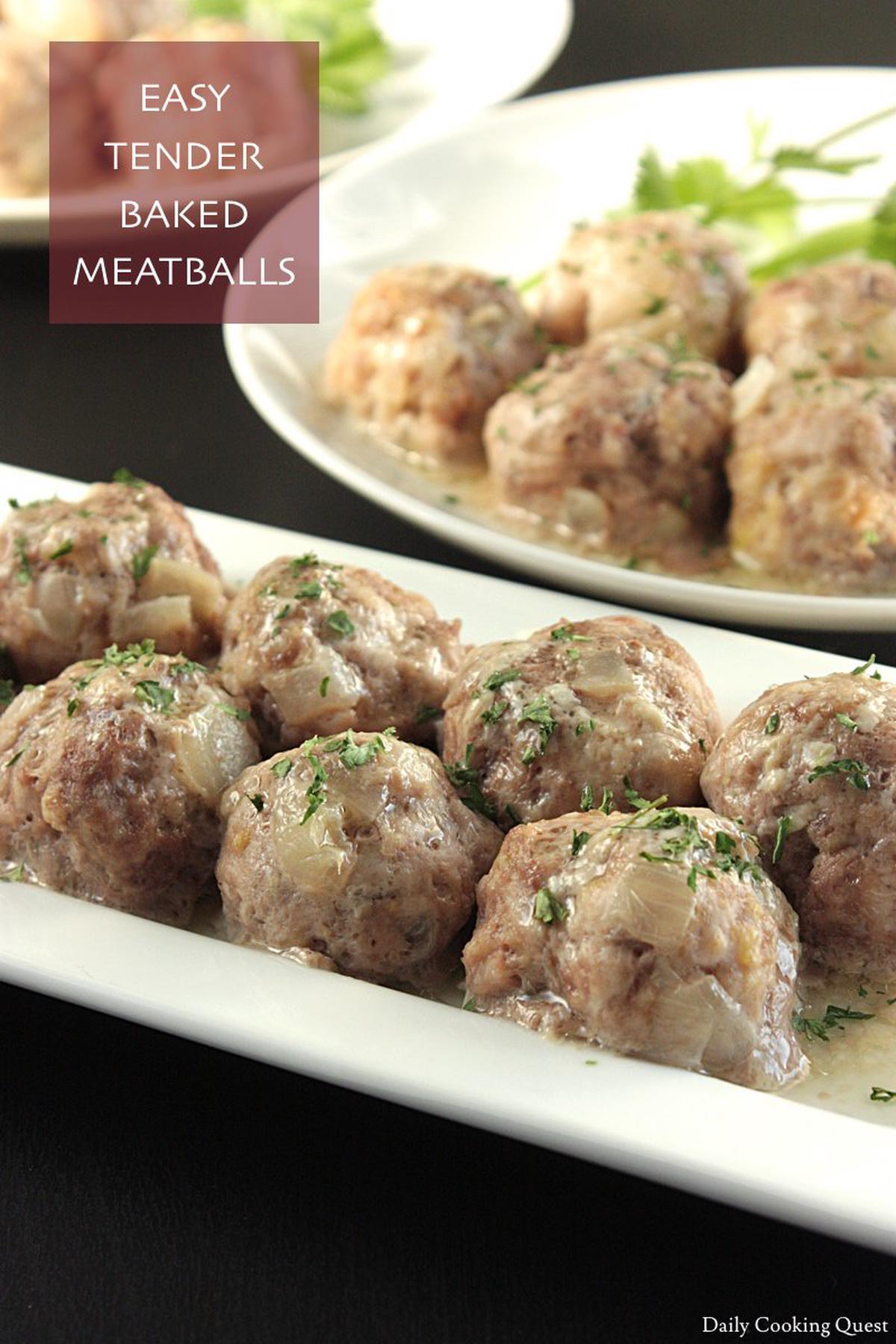 Easy Tender Baked Meatballs
4.8 from 6 reviews
Ingredients
2 tablespoon oil
1 onion, diced
1/2 teaspoon salt
3 cloves garlic, minced
500 gram ground beef
500 gram ground pork
1/4 cup Japanese panko (or bread crumbs)
2 tablespoon mayonnaise
1 teaspoon Dijon mustard
2 teaspoon Worcestershire sauce
1/4 cup grated parmesan cheese
1/2 tablespoon salt
1 egg, lightly beaten
2 tablespoon butter, melted
Instructions
Heat oil in a frying pan over medium high heat, sauté onion and salt until translucent and slightly caramelized. Add minced garlic and continue cooking until golden brown. Set aside to cool.
In a mixing bowl, combine ground beef, ground pork, Japanese panko, mayonnaise, Dijon mustard, Worcestershire sauce, parmesan cheese, and salt. Then, add in beaten egg and the cooked onion and garlic, and mix until just combined.
Preheat oven to 350 Fahrenheit, and brush a baking sheet (I use a half sheet pan) with melted butter. Set aside.
Scoop out about 1 1/2 tablespoon of meat mixture (I use a medium size cookie scoop) and shape into a ball. Arrange shaped meatballs on prepared baking sheet. You should get about 36-40 meatballs.
Cover the baking sheet with aluminum foil, then bake in preheated oven for 30 minutes, or until the meatballs are fully cooked.