Home / All Recipes / Japanese / Ebi Dango no Sumashi-Jiru - Shrimp Balls Soup
Ebi Dango no Sumashi-Jiru - Shrimp Balls Soup
Sumashi-jiru (すまし汁) is a Japanese clear soup, as opposed to miso-shiru(みそ汁) which of course is cloudy due to the addition of miso paste into the soup. Sumashi-jiru is very easy to prepare, and since the soup is very simple, it is best if real dashi stock is used instead of using bouillon. For daily consumption, tofu and wakame are popular, but if you want to serve this soup for festive occasions, you can try making ebi dango (えびだんご) or shrimp balls.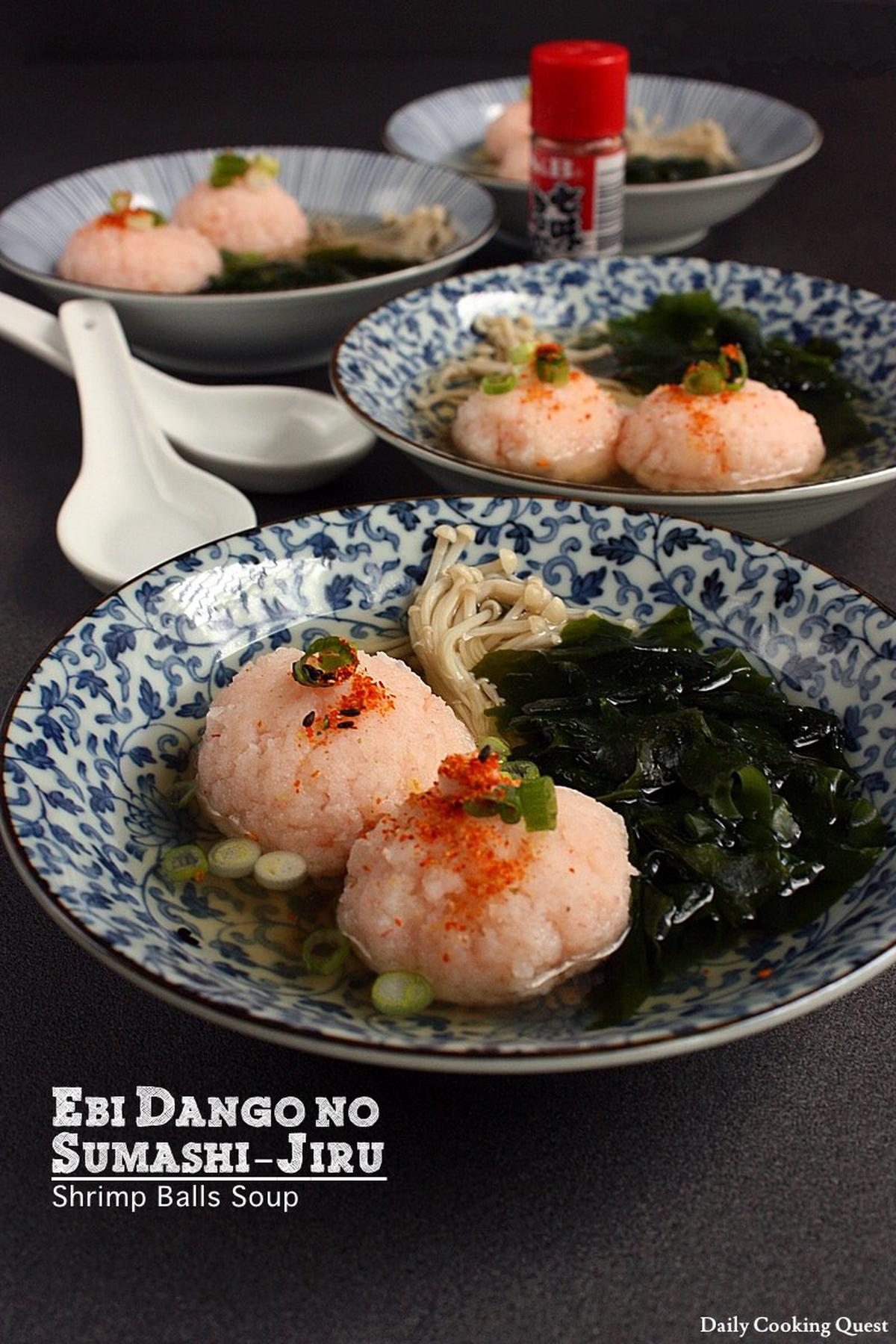 I am aware that_ sumashi-jiru_ is usually served in Japanese soup bowls, especially the ones with lids. I don't have enough of those bowls, so I just serve the soup in pretty ceramic bowls instead.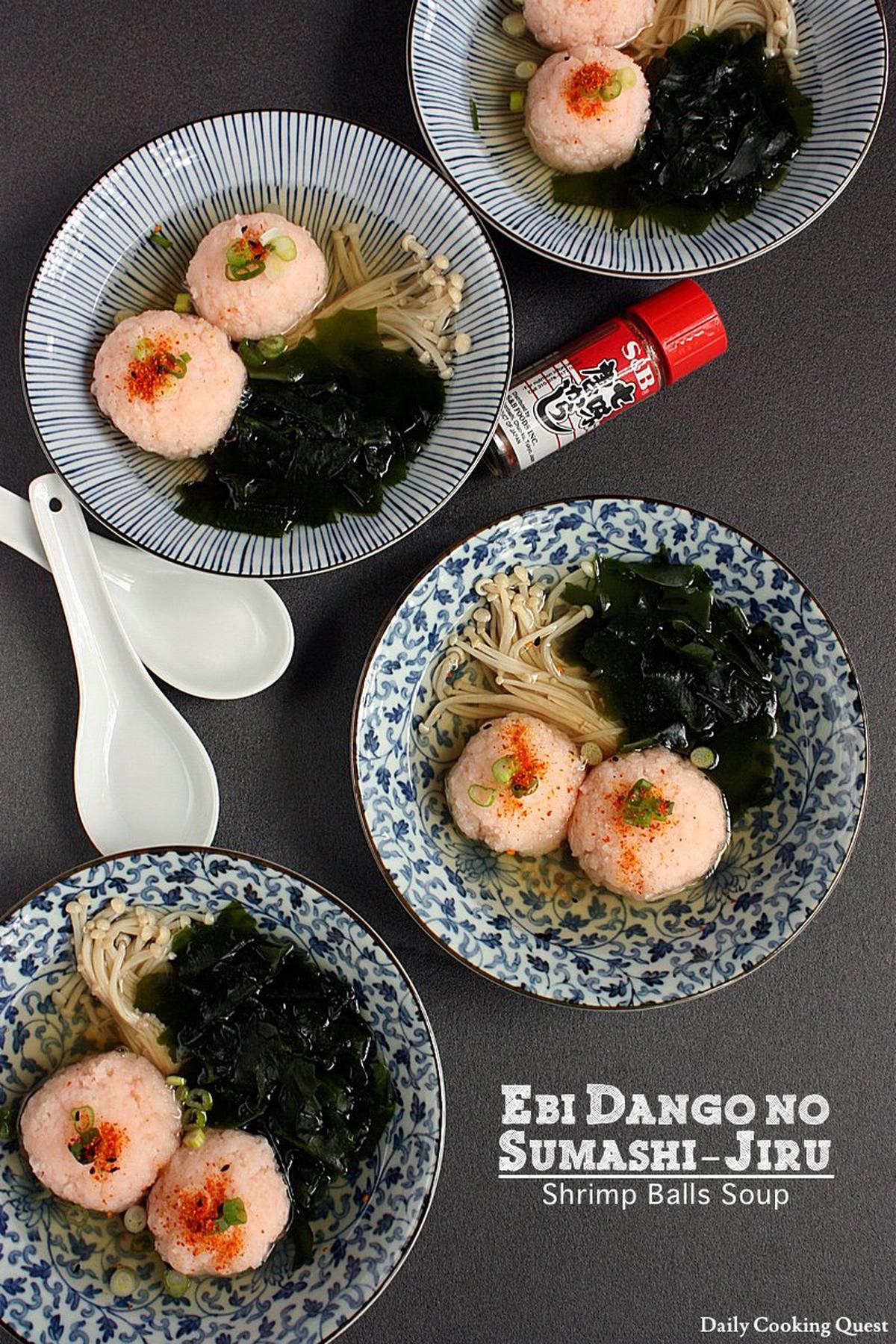 Ebi Dango no Sumashi-Jiru - Shrimp Balls Soup
Ingredients
300 gram shrimp, shelled and deveined
1/4 teaspoon salt
1 tablespoon potato starch (片栗粉 katakuriko) (*)
100 gram enoki mushroom
5 gram dried wakame, soak in water to rehydrate
2 1/2 cup dashi
1 teaspoon sake
1 teaspoon salt
1 teaspoon mirin
1 teaspoon soy sauce
Garnish
chopped scallions
seven spice pepper (七味唐辛子 sichimitougarashi)
Instructions
Finely chop shrimp, add salt and potato starch. Mix well. Divide into 8 portions, form each into a ball. Cook in boiling water for 7 minutes, set aside.
Cut away the root clusters of the enoki mushrooms, separate slightly. Parboil and set aside.
Place dashi, sake, salt, mirin, and soy sauce in a pot. Bring to a boil. Turn off heat and set aside.
Divide shrimp balls, enoki mushrooms, and rehydrated wakame into 4 soup bowls. Add hot soup broth, and garnish with chopped scallions and serve with seven spice pepper.
Notes
(*) You can also use corn starch.