Home / All Recipes / Indonesian / Es Rujak Mangga dan Jeruk Bali - Mango and Pomelo Ice Rojak
Es Rujak Mangga dan Jeruk Bali - Mango and Pomelo Ice Rojak
Mango is definitely in season right now. The last I checked, I have no less than three different varieties to choose from. I can never restraint myself when I am near ripe scrumptious looking mangoes, worst, I usually smell them first even before spotting the piles of mangoes ;) And as luck would have it, a pile of pomelo was just sitting pretty right next to the piles of mangoes, and that was it, 5 minutes later, tiny little me was carrying kilos of mangoes and pomelo home. Quite an exercise to be sure, but totally worth it. ♥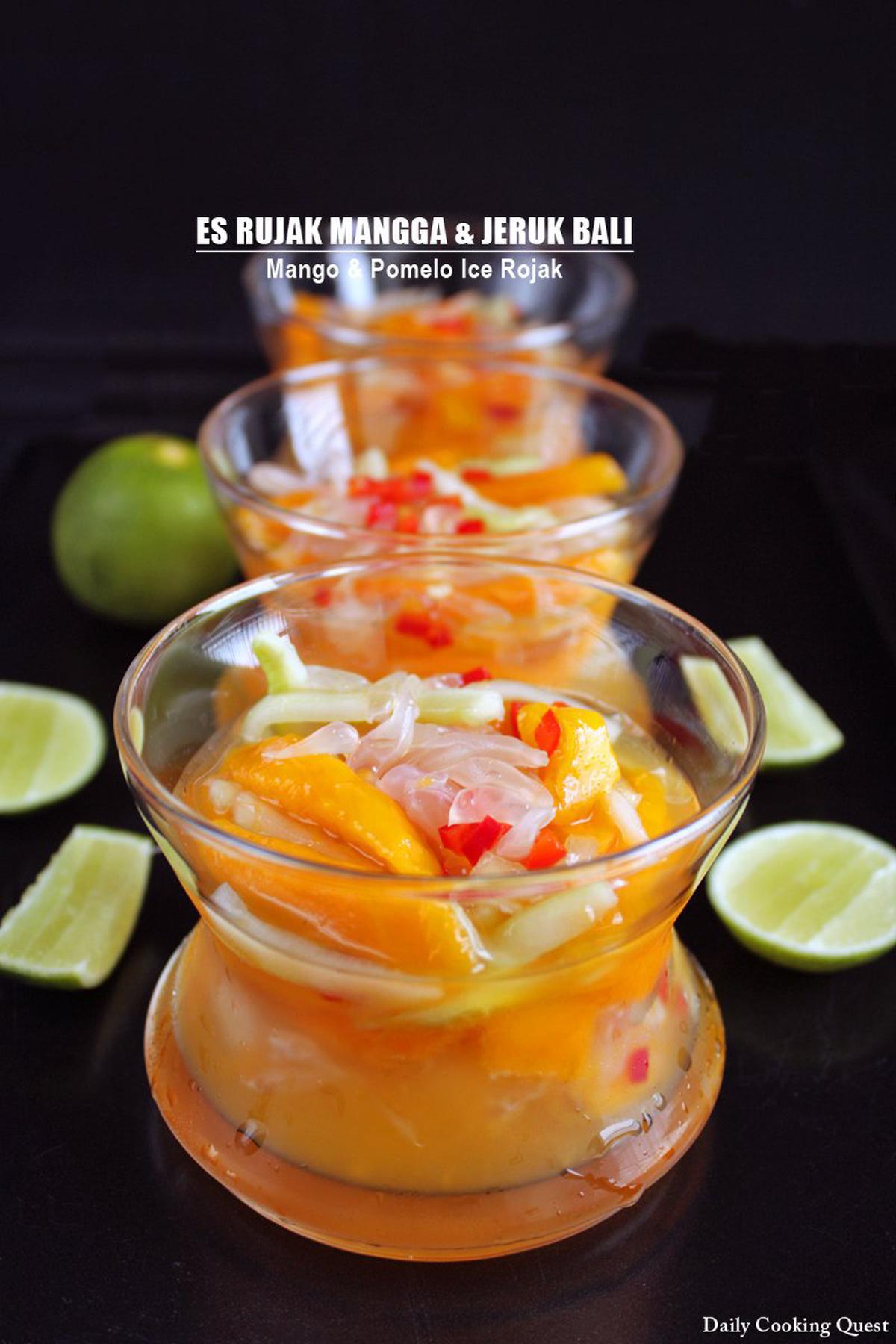 Indonesian way of enjoying mangoes are either straight, or make them in a rujak, basically a medley of fruits and vegetables with chilies, and the whole thing needs to be sweet, sour, and spicy, so lime juice (you can use lemon juice too) and sugar (or other sweetener like honey) is usually added to the mixture. The next step is simple, just gently toss everything, then let the whole thing macerate in the fridge for at least 2 hours or overnight, then enjoy chilled with ice cubes. With the hot weather we are having lately, a glass of rujak is simply the best thing to have. ♥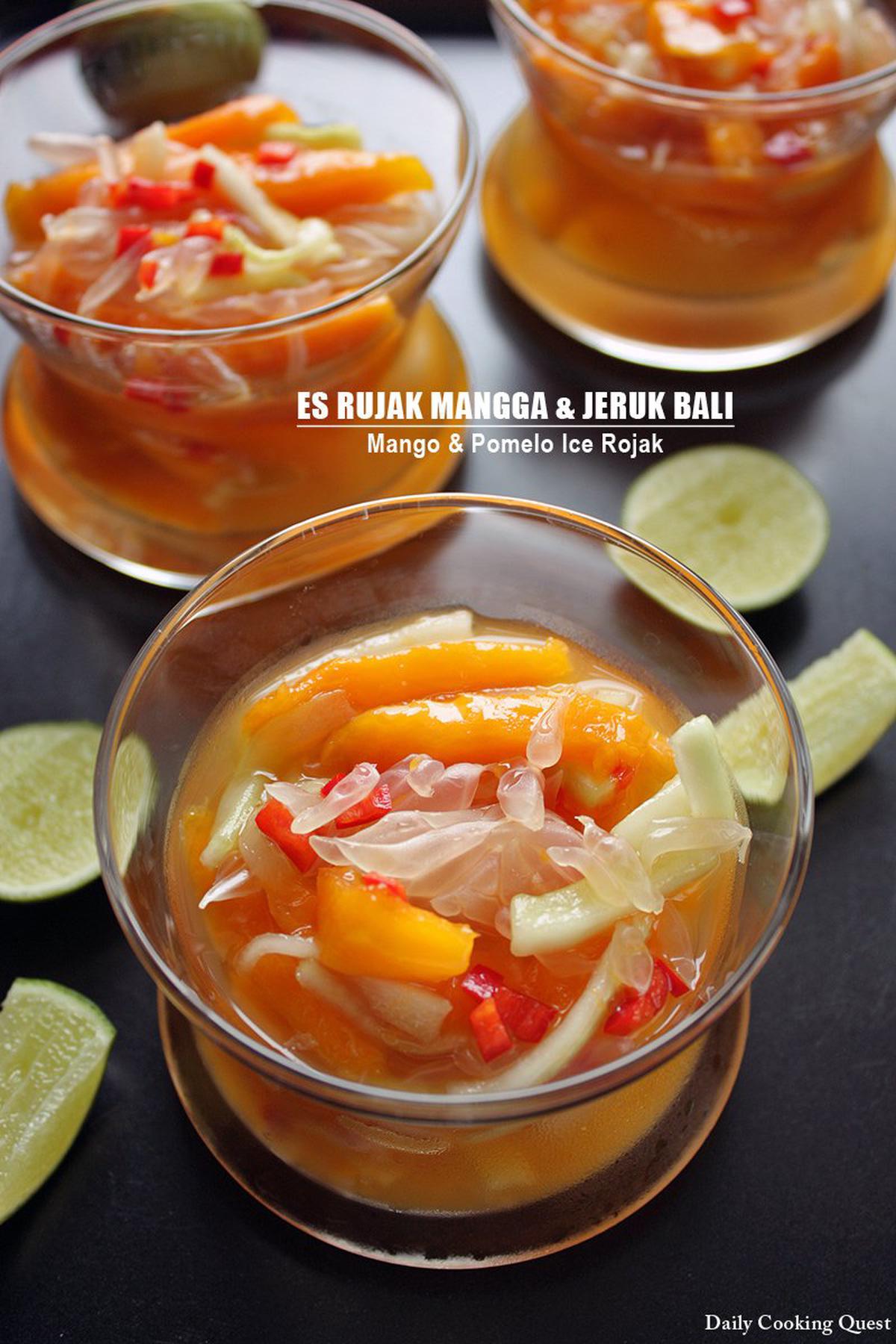 Es Rujak Mangga dan Jeruk Bali - Mango and Pomelo Ice Rojak
Ingredients
3 ripe mangoes (Indonesian: mangga), cut into matchsticks
3 cucumber (Indonesian: timun), seeded and cut into matchsticks
1/2 pomelo (Indonesian: jeruk bali), flesh only
2 red anaheim chilies (Indonesian: cabe besar merah), seeded and finely chopped (*)
juice of 3 limes (Indonesian: air jeruk nipis)
150 gram sugar, or to taste
ice cubes
Instructions
In a large mixing bowl, toss together mangoes, cucumber, pomelo, chilies, lime juice, and sugar.
Cover the mixing bowl with a saran plastic wrap and chill in the fridge for at least 2 hours.
Serve in serving glasses with ice cubes.
Notes
(*) If you prefer spicier rojak, feel free to use bird eye chilies (Indonesian: cabe rawit).