Home / All Recipes / Chinese / Fu Yung Hai - Egg Foo Young
Fu Yung Hai - Egg Foo Young
Fu Yung Hai is basically Chinese omelette cooked with meats and vegetables. Typical meats include ground pork, ground chicken, roughly chopped shrimp, and crab meat. For vegetables, the usual suspects include bean sprouts, scallions, carrots, and water chestnuts. Fu Yung Hai can be eaten plain or with a gravy. In Indonesia, the gravy is typically tomato based cooked with peas and chopped onions. The gravy is poured onto the omelet right before serving.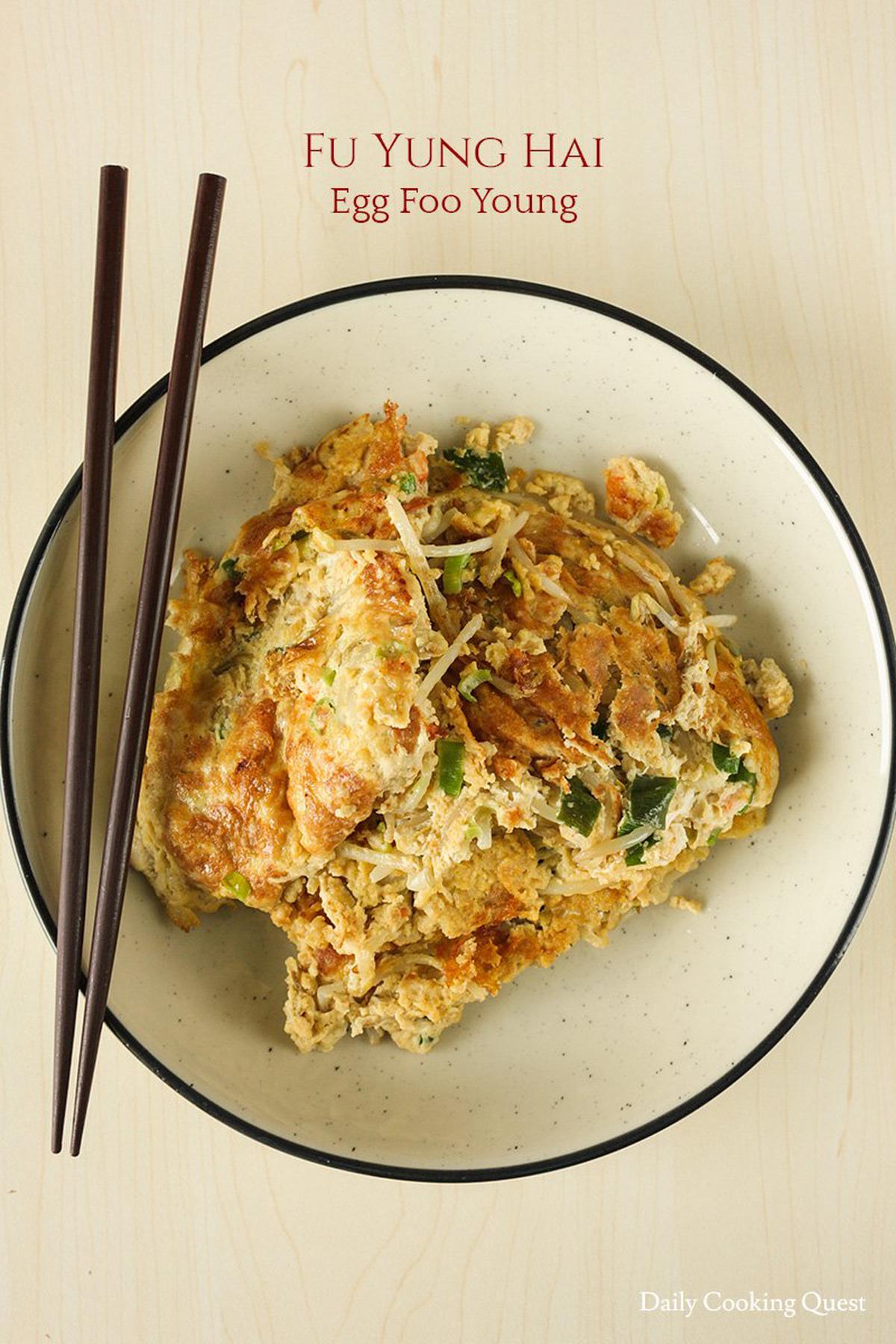 Fu Yung Hai - Egg Foo Young
4.0 from 2 reviews
Ingredients
3 eggs, lightly beaten
50 gram ground pork
50 gram roughly chopped shrimp
50 gram bean sprouts
1 scallions, thinly sliced
2 teaspoon soy sauce
1 teaspoon oyster sauce
1 teaspoon Shaoxing wine
1/2 teaspoon sesame oil
1/2 teaspoon sugar
1/4 teaspoon ground white pepper
3 tablespoon oil
Instructions
Combine all ingredients, except the last ingredient (3 tablespoon oil), in a mixing bowl.
Heat the 3 tablespoon oil in a wok/frying pan. Pour the egg mixture and cook until set and golden brown. Flip to cook the other side. With your spatula, cut into wedges. Turn off heat and transfer to a serving plate. Serve immediately.