Home / All Recipes / Korean / Gyeran Bbang - Korean Egg Bread
Gyeran Bbang - Korean Egg Bread
Korean egg bread (gyeran bbang) baked in standard muffin pan is filled with hard boiled egg in each bread, making it perfect for breakfast.
Here is an easy breakfast idea from Korea, gyeran bbang - Korean egg bread. Make in standard muffin cups, the recipe yields 6, but easily doubled to yield 12 for a full size standard muffin pan.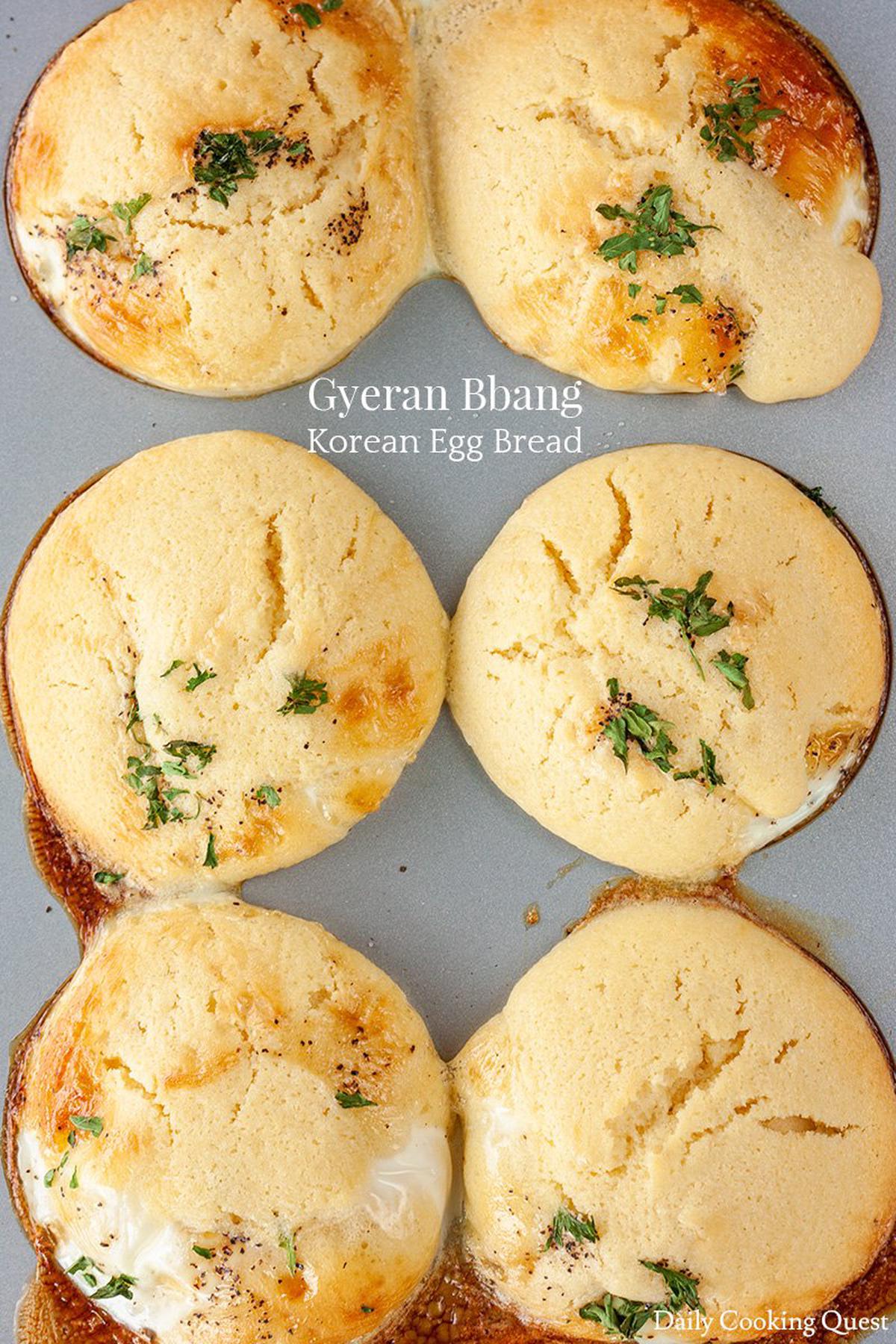 Smaller sized eggs are better
In most of my baked goods recipes, I assume most people will default to large eggs. But for this recipe, smaller size eggs, like US small, or US medium, will work better. If you don't mind with overflowing, you can push it with US large eggs, but definitely not US extra large. Trust me, it will be a messy affair cleaning up your oven afterwards.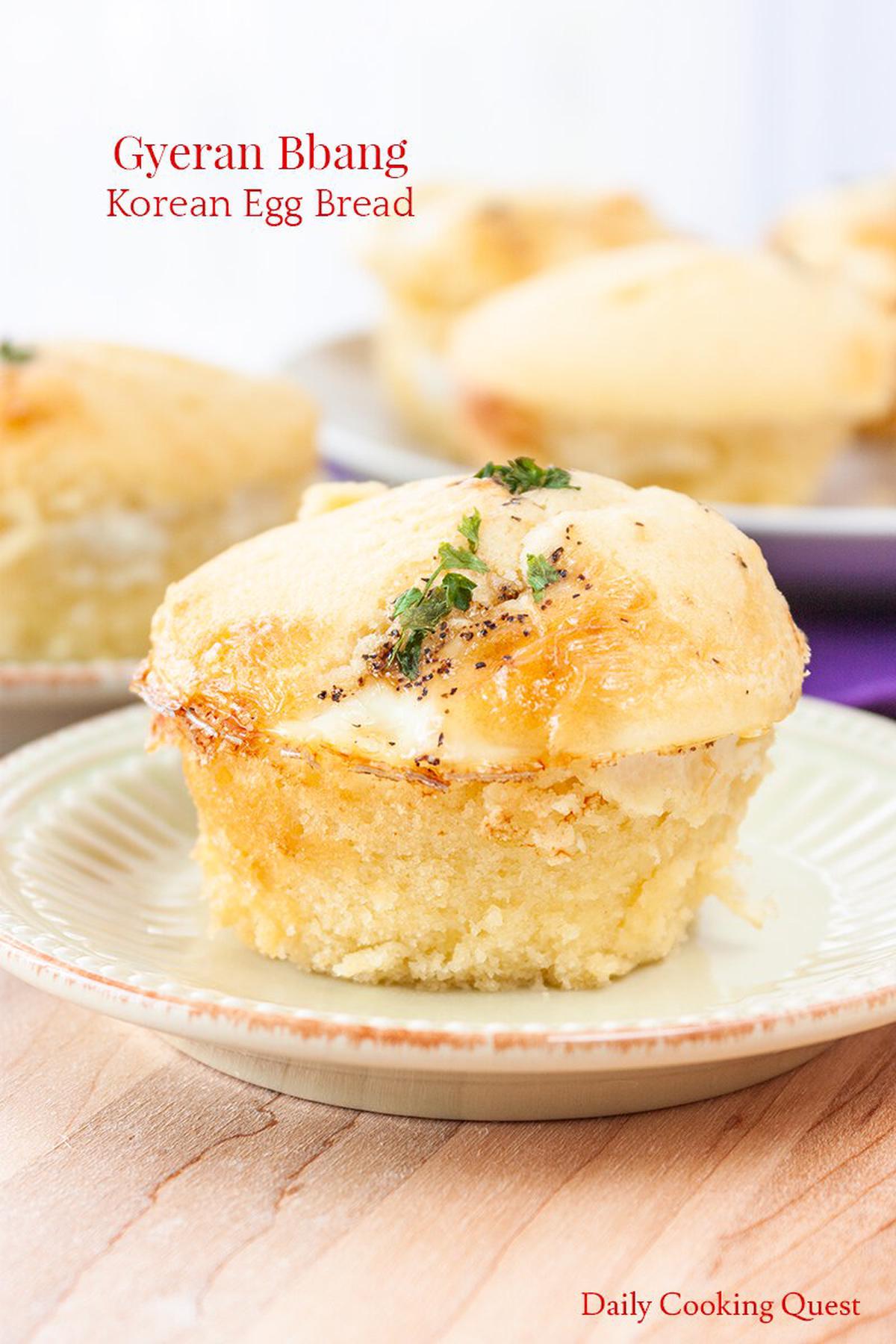 One bowl and one whisk
This is a very easy recipe. To mix the recipe, you only need to put all batter ingredients in a bowl, and hand whisk until smooth. Next, just divide batter to fill 6 standard size muffin cups, and top each with an egg, and sprinkle with salt, pepper, and parsley. After 25 minutes of baking, you will be greeted with a wonderful egg bread for breakfast.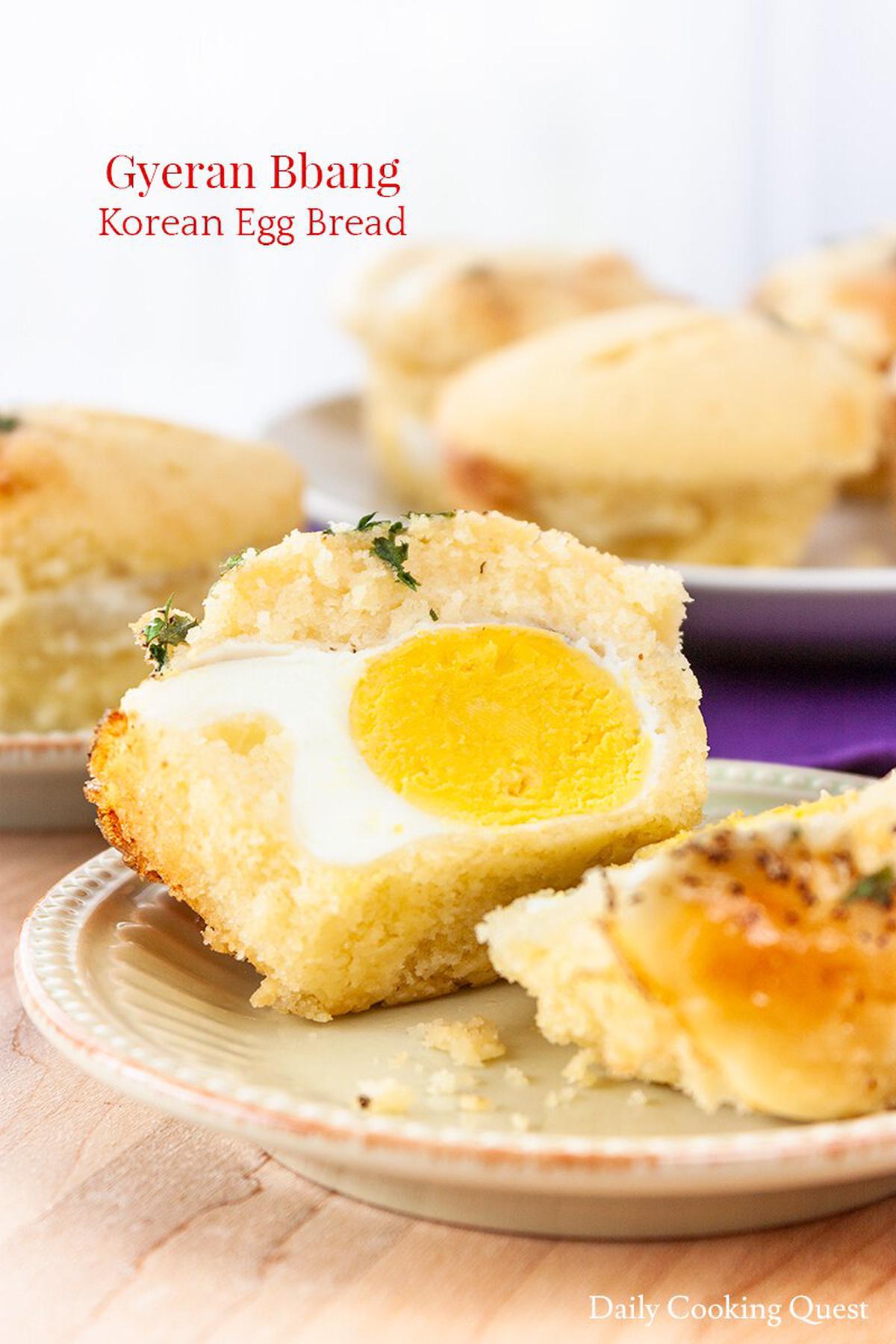 Gyeran Bbang - Korean Egg Bread
4.9 from 11 reviews
Ingredients
Bread batter
100 gram (2/3 cup) all purpose flour
70 gram (1/3 cup) sugar
1/4 teaspoon salt
1/2 teaspoon baking powder
1/3 cup butter, melted
1 egg (medium/large)
1/3 cup milk
1/2 teaspoon vanilla extract
Toppings
6 eggs (small/medium)
salt
pepper
parsley
Instructions
Preheat oven to 350 Fahrenheit (180 Celsius). Grease a 6 cup standard muffin pan.
Sift together all purpose flour, sugar, salt, and baking powder in a mixing bowl. Add melted butter, egg, milk, and vanilla extract. Whisk until smooth, then pour into muffin pan.
Top each muffin cup with 1 egg, then sprinkle with salt, pepper, and parsley.
Bake in preheated oven for 25 minutes, or until golden brown.
Remove from oven. Set aside to cool for 10-15 minutes, then gently remove the bread from the muffin pan. Enjoy hot or warm.