Home / All Recipes / Japanese / Gyuuniku no Teriyaki - Steak Teriyaki
Gyuuniku no Teriyaki - Steak Teriyaki
It is super easy to prepare your own teriyaki sauce at home with soy sauce, sake, mirin, and sugar. Now you can whip up some steak teriyaki for date nights.
There is a reason why teriyaki dish is so popular, it is flavorful and very easy to prepare at home, and of course at restaurants ;) Well liked by both kids and adults, I think this is a good dish to master at home. I use sirloin, but you can use your favorite steak cuts, like tenderloin, or skirt steak. In fact, you don't even have to use beef, you can substitute with chicken, or firm fish like salmon or yellowtail.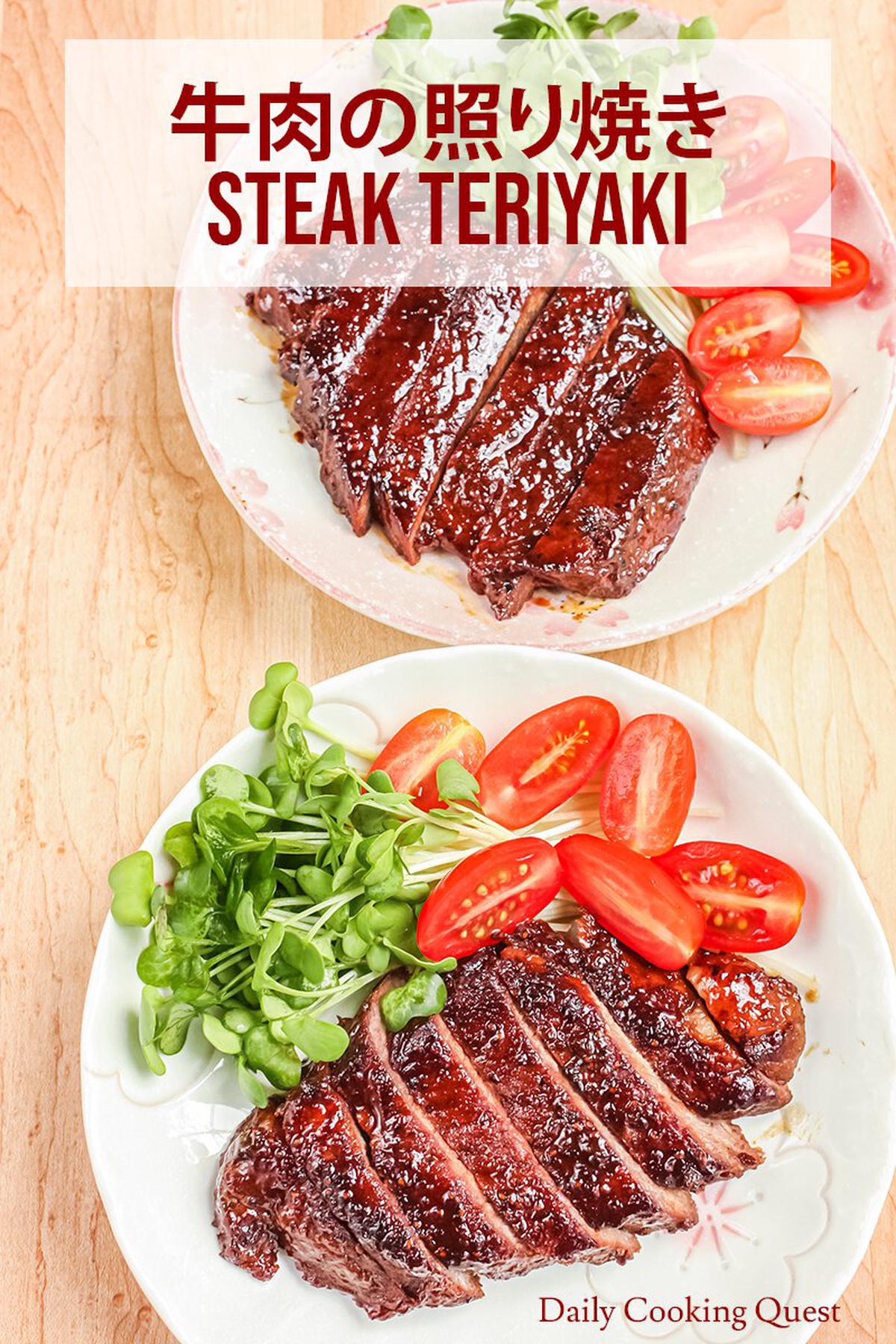 Homemade teriyaki sauce
Whenever I cook teriyaki at home, I always prepare my own teriyaki sauce. You will need the following ingredients:
If you cook a lot of Japanese dishes at home like me, you most likely already have all of the requisite ingredients to whip up a teriyaki sauce on demand anyway. So if you learn this trick to make your own teriyaki sauce, you won't ever need to use store-bought teriyaki sauce ever again.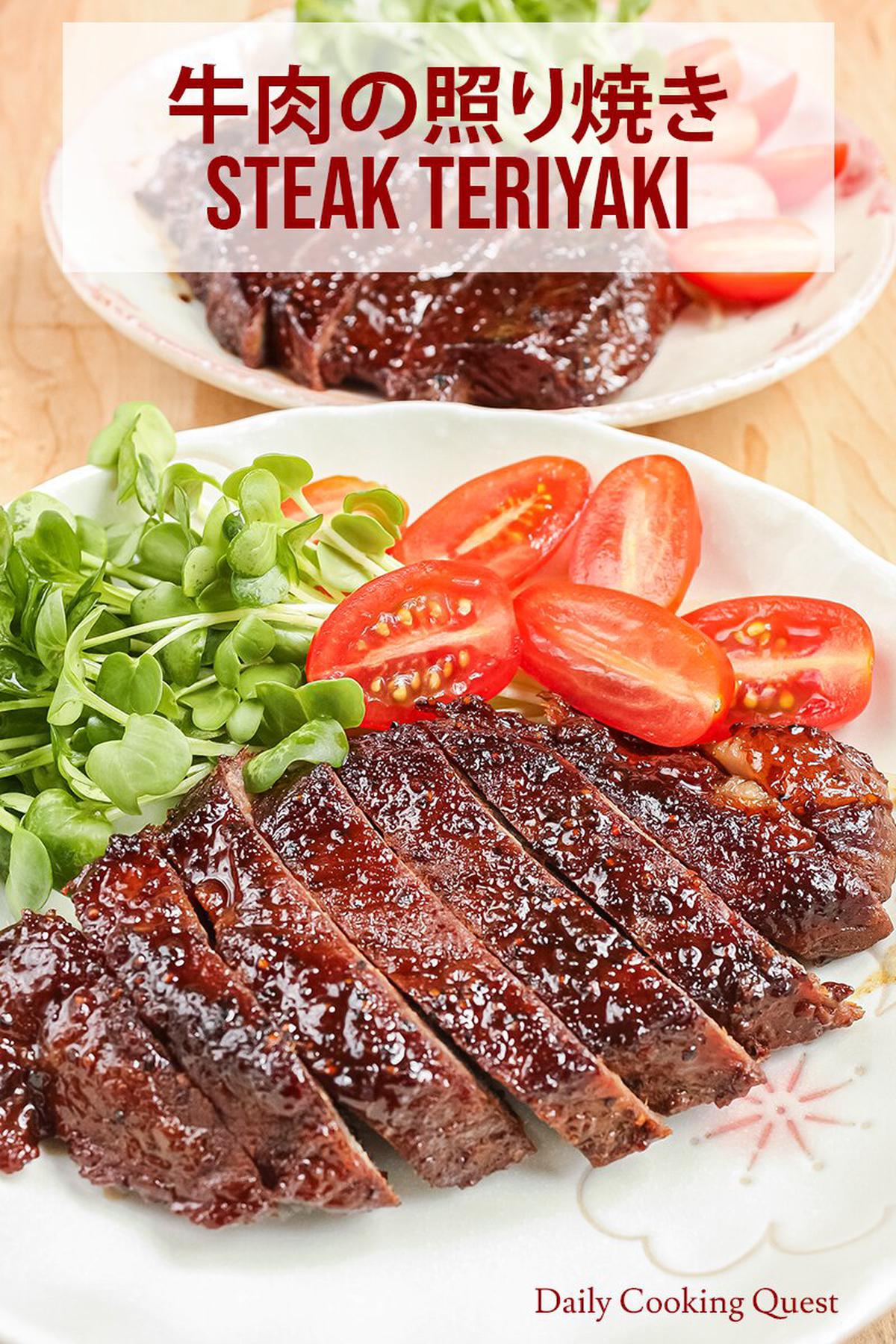 Gyuuniku no Teriyaki - Steak Teriyaki
4.8 from 5 reviews
Ingredients
4 beef sirloin steaks (about 150 gram each)
salt
pepper
4 tablespoon oil
Teriyaki sauce
2 tablespoon sugar
4 tablespoon mirin
4 tablespoon sake
100 ml soy sauce
Garnish
50 gram daikon radish sprouts
8 cherry tomatoes
Instructions
Sprinkle both sides of beef with salt and pepper.
Heat oil in a frying pan, and brown both sides of the beef. Once the beef is done to your preference (I suggest to stop at medium doneness at most since they will be cooked further in the teriyaki sauce), remove from the pan and set aside.
Add all the teriyaki sauce to the pan, and simmer it down.
Return the beef to the pan, and cook until the sauce glazes the beef.
Cut the beef into bite size pieces, arrange on a serving plate, and garnish with daikon radish sprouts and cherry tomatoes.