Home / All Recipes / Japanese / Homemade Ponzu Sauce
Learn how to can make your own ponzu sauce using common Japanese pantry ingredients (soy sauce, mirin, and dashi), plus one yuzu (or one meyer lemon).
Japanese food lovers will sooner or later encounter the so called ponzu sauce. This is the quintessential dipping sauce for many varieties of Japanese food, ranging from dumplings (a.k.a gyoza), noodles, shabu-shabu dip, and also sushi and sashimi dip. Yup, you heard me right about the last part. I prefer to dip my sushi and sashimi with ponzu rather than plain soy sauce, and you should give it a try too next time :)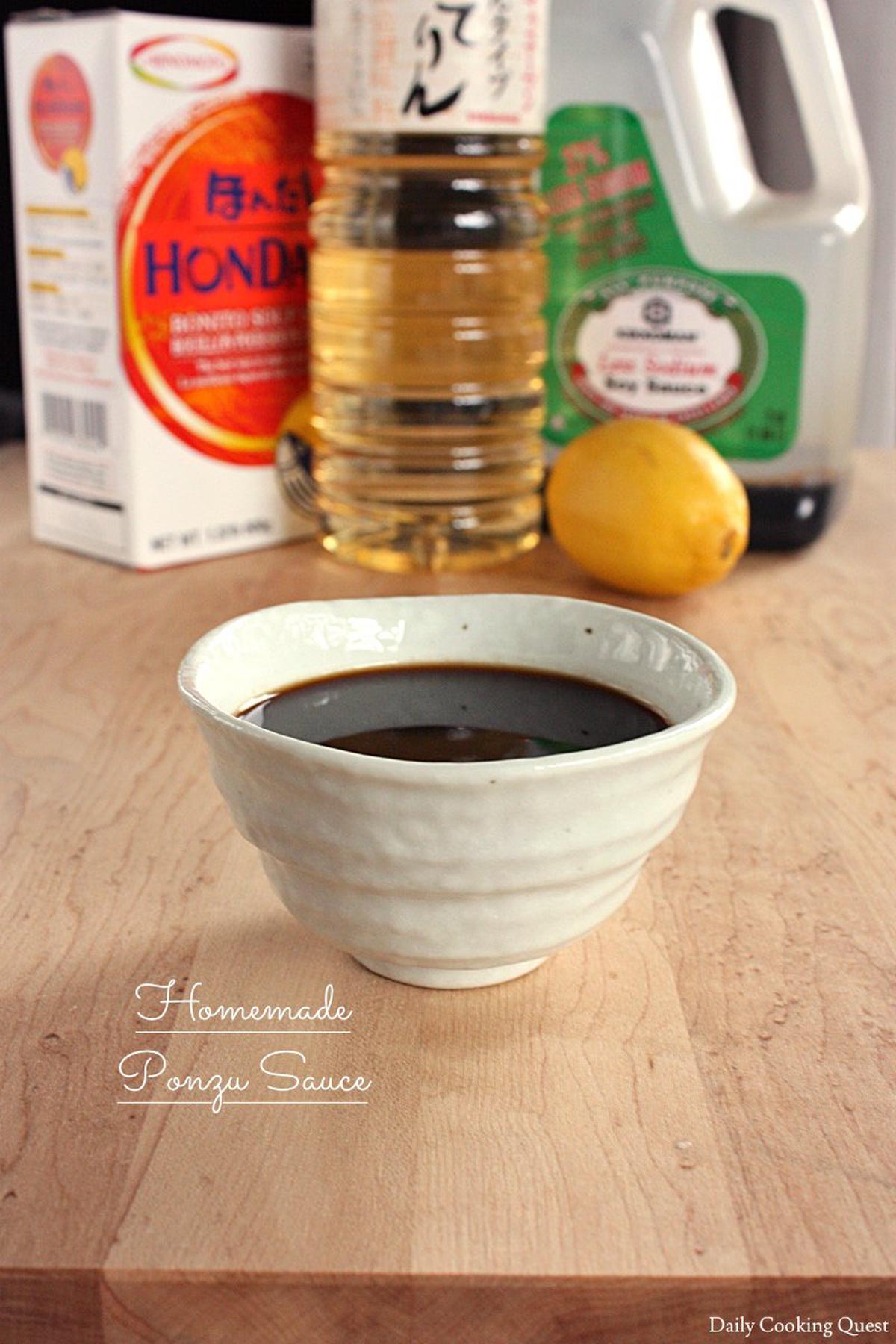 Traditionally ponzu is made with yuzu, but finding one in the United States can be close to an impossible feat for most, unless you happen to live near a well stocked Japanese grocery that is, in which case I am so incredibly envious of you. So, my go to substitute over the years has been meyers lemon, or when even that is not in season, just plain regular lemon. I am going to use a super simple recipe and hopefully you can gather all the ingredients. I actually have another slightly more complicated version of ponzu recipe involving konbu and katsuobushi and cooking! But I think this simpler version should be much easier to pull off for most people everyone.
Homemade Ponzu Sauce
Ingredients
1 meyer lemon
3 tablespoon soy sauce
3 tablespoon mirin
1/2 teaspoon instant dashi granules
Instructions
Squeeze and strain the juice from one meyer lemon.
Combine lemon juice with soy sauce, mirin, and dashi granules.