Home / All Recipes / Chinese / Hot and Sour Fish Soup
This is my favorite hot and sour fish soup, Chinese style. The most important ingredient to make this soup is the pickled Chinese mustard greens. The sourness from the pickled vegetables will contribute directly to the sourness of the soup. The next important ingredients are dried chilies and Sichuan peppercorns, which make the soup spicy (or hot). Other ingredients are playing secondary role in this soup, but I love it with slices of firm white fish and tofu cubes, which is what I use for this recipe. You are, of course, free to use any ingredients you like.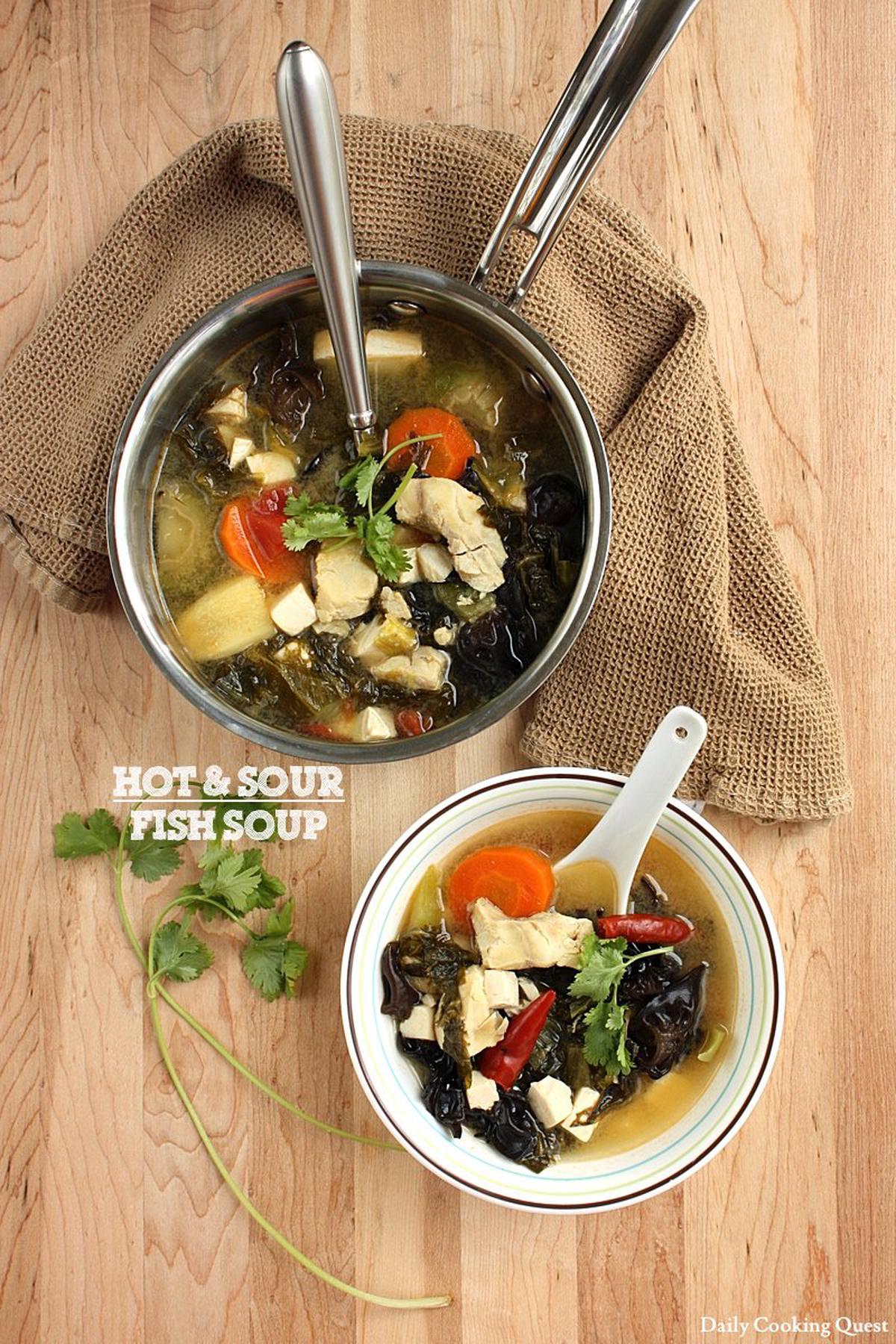 If you are up to the challenge, you can always pickle your own mustard greens. But for this recipe, I will assume that you are able to find pickled mustard greens at your favorite Asian grocery store. Just remember to give them a couple time of good rinsing and draining before using.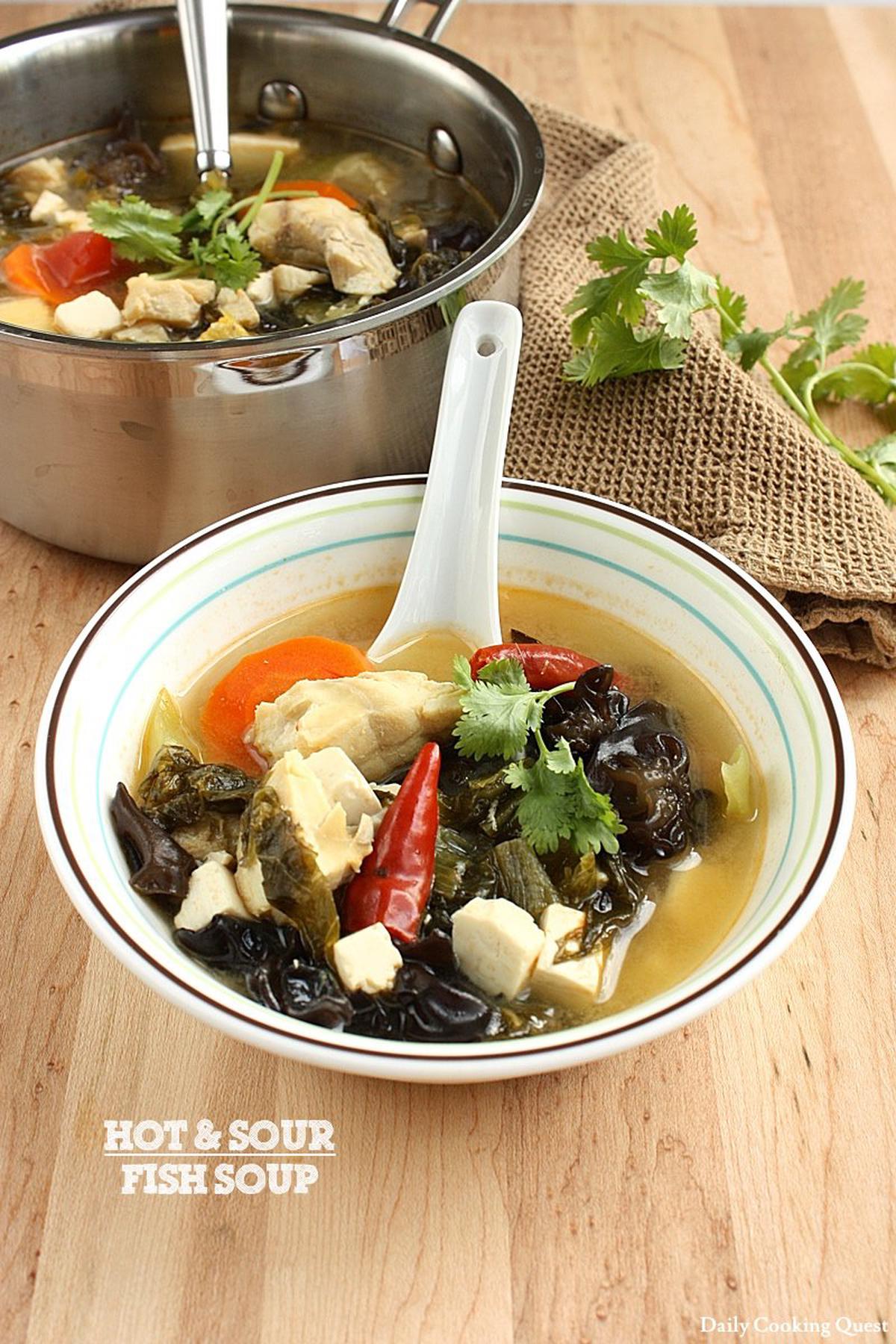 Hot and Sour Fish Soup
5.0 from 3 reviews
Ingredients
2 tablespoon oil
8 cloves garlic, minced
2 inch ginger, thinly sliced
4 scallions, separate white and green parts, thinly sliced
5-10 dried chili pepper
5-10 Sichuan peppercorn
2 carrots, peeled and cut into wedges
15 gram dried wood ear fungus, soaked in warm water to rehydrate (*)
1 Chinese pickled mustard greens, rinse until water is clear, then chop into bite sizes
1 tomato, cut into wedges
8 cups water
1/2 tablespoon salt (or to taste)
1/2 tablespoon sugar (or to taste)
1 teaspoon ground white pepper
800 gram firm white fish fillet, cut into bite size slices
1 block silken tofu, cubed
2 stalks coriander leaves for garnish (optional)
Instructions
Heat oil in a soup pot on medium high and fry garlic, ginger, white parts of scallions, dried chili pepper, and Sichuan peppercorns until fragrant. About 3 minutes.
Add carrots and wood ear fungus. Cook for another 2 minutes.
Add mustard greens and tomato. Cook for another 2 minutes.
Pour the water into the pot and bring to a boil. Reduce heat, cover, and simmer for 20 minutes.
Season the soup with salt, sugar, and ground white pepper. Adjust the amount of salt and sugar as needed.
Return the soup to a boil, add slices of fish and tofu cubes. Cook until the fish is firm and cooked, about 1-2 minutes.
Turn off heat. Serve hot with coriander leaves and green parts of scallions as garnish.
Notes
(*) or about 100 gram fresh wood ear mushroom