Home / All Recipes / Japanese / Japanese Egg Sandwich
If you have ever visited Japan, than you probably know that Tamago Sando (卵サンド) or Japanese Egg Sandwich is a super popular sandwich that you can buy from almost any konbini/convenient store like Family Mart, 7 Eleven, e.t.c. and depachika/department store. But… if you are not in Japan, trying to buy one may pose a challenge. So, whenever I crave for one, I make them myself. ♥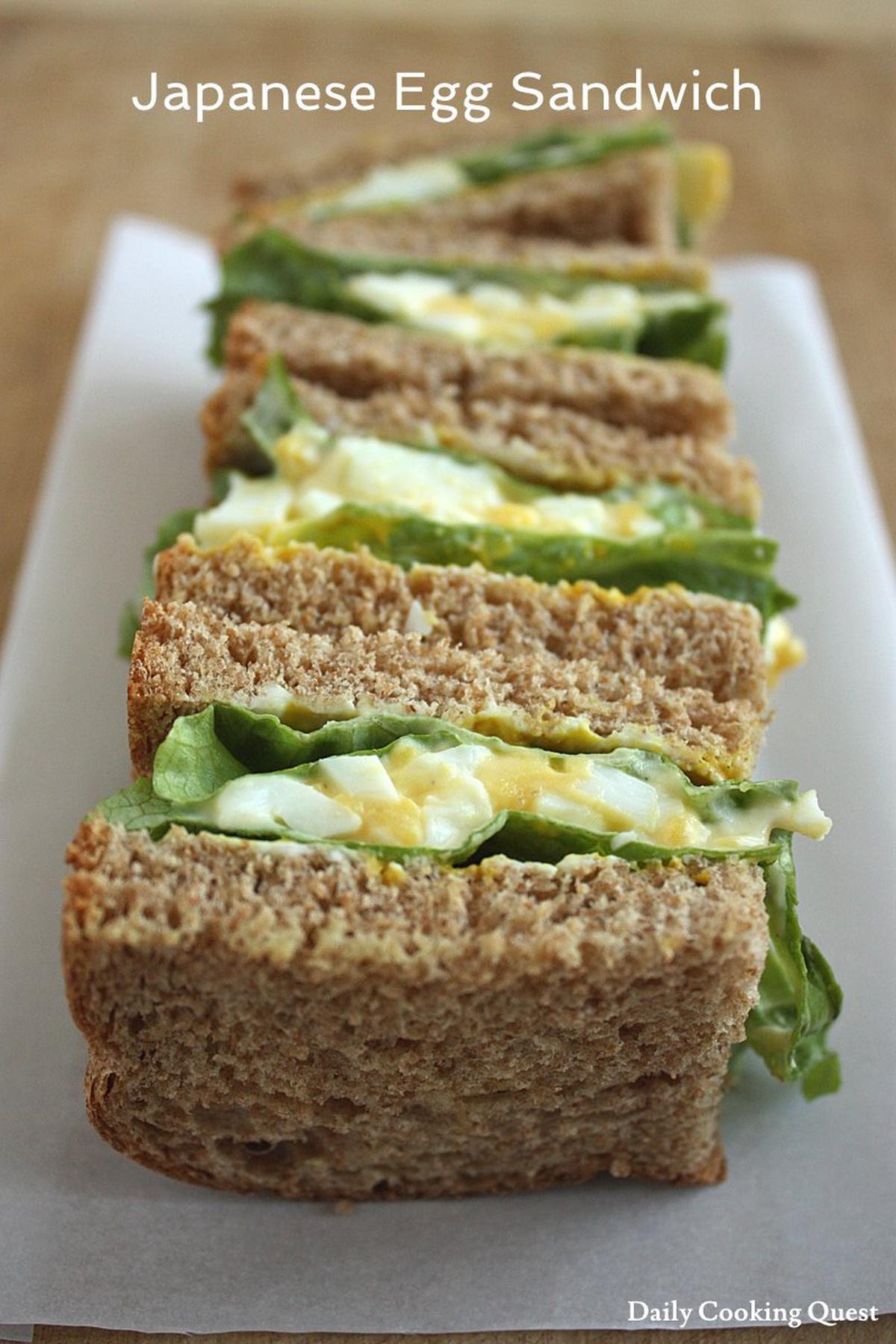 Now, if you want to get as close as possible to the original, try using Japanese bread (shokupan) to make the sandwich. Though as you can see from this post, I used wheat bread and I still love the sandwich anyway ;) And, if you can get a hold of Japanese brand mayonnaise (a.k.a Kewpie mayonnaise), use that, but resorting to regular mayonnaise will still yield delicious sandwich, just not as authentic. Anyway, here's the recipe.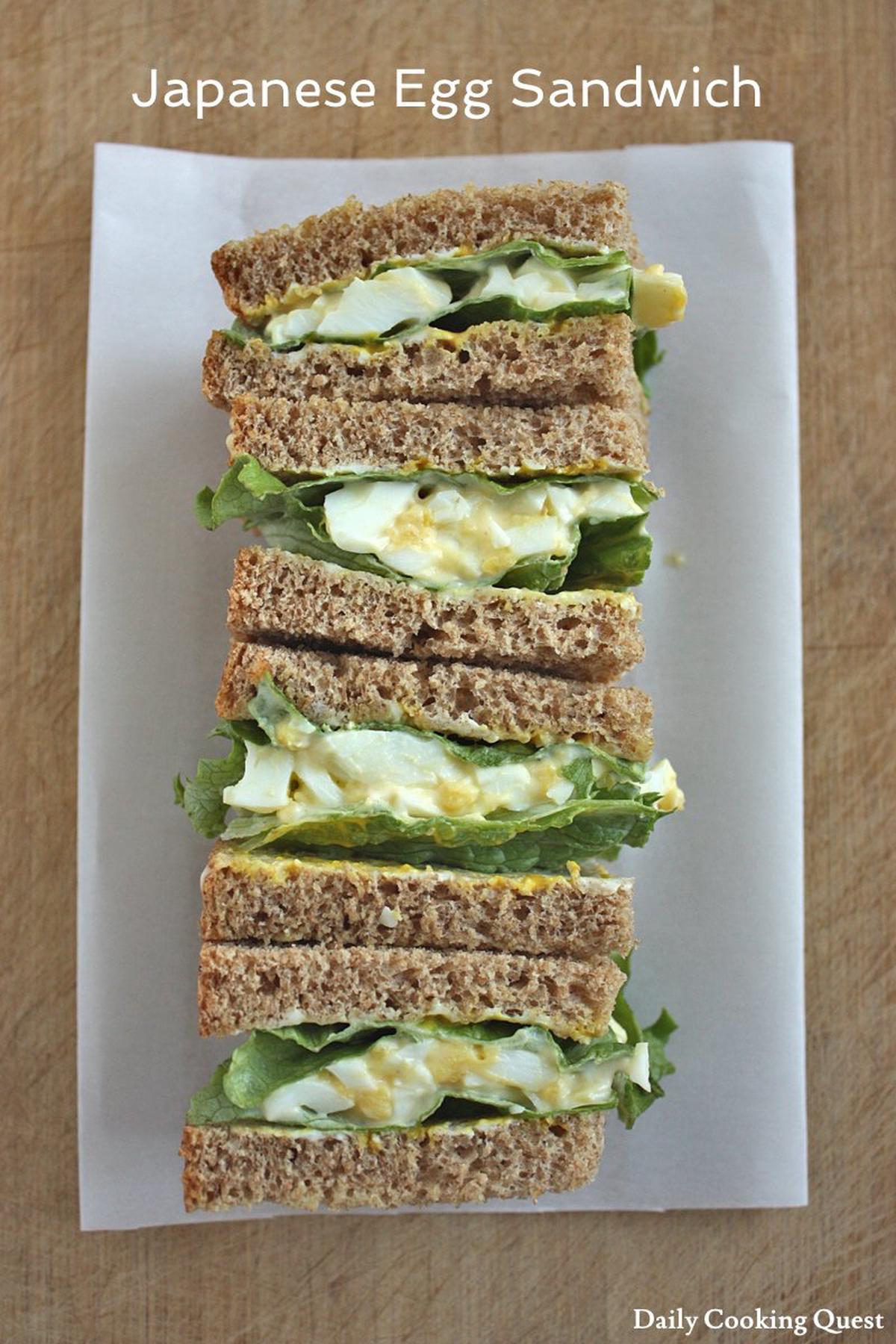 Japanese Egg Sandwich
Ingredients
1 egg, hard boiled and peeled
1 tablespoon mayonnaise (use Kewpie brand if possible)
salt and pepper, to taste
2 slices of bread (use Japanese shokupan if possible)
butter
mustard
lettuce (optional)
Instructions
In a mixing bowl, mash together egg, mayonnaise, salt, and pepper. Adjust the taste to your liking.
Spread butter and mustard on each slice of the bread.
Top each slice of bread with a piece of lettuce.
Top one slice of bread with the egg mixture.
Place the other bread with lettuce on top of the one with egg mixture.
You can serve the sandwich as is, or cut into two triangles, or four rectangles :) You can even remove the crusts if you wish, though I usually keep mine.