Home / All Recipes / Chinese / Jiaozi - Chinese Dumplings
Jiaozi - Chinese Dumplings
Jiaozi (饺子) or Chinese dumplings are the one dish that one can find in almost all Chinese restaurants. I think the pan fried version, a.k.a pot stickers, is almost always more popular than the one cooked with broth, and I can totally understand since I too have a soft spot for fried food :) But, don't look down on water dumplings, they can be such a comfort food in cold weather or when one is down with a bit of cold.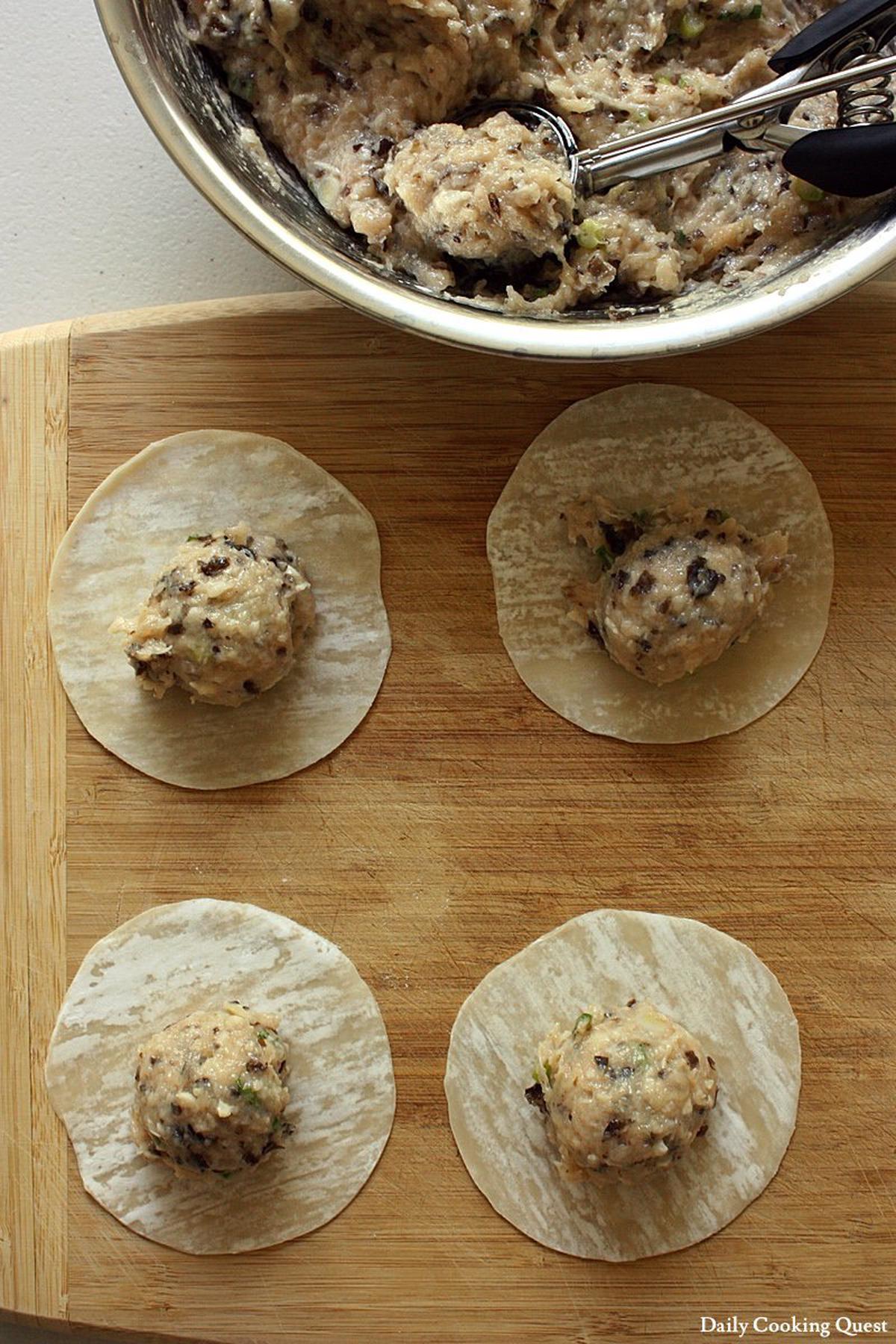 Anyway, whether it is pot stickers (鍋貼) or water dumplings (水饺) that you are craving, you can make them at your home with this simple recipe. Once you have prepared uncooked dumplings, you are free to choose which version to make from there. I was feeling a bit adventurous and make half into pot stickers and half into water dumplings.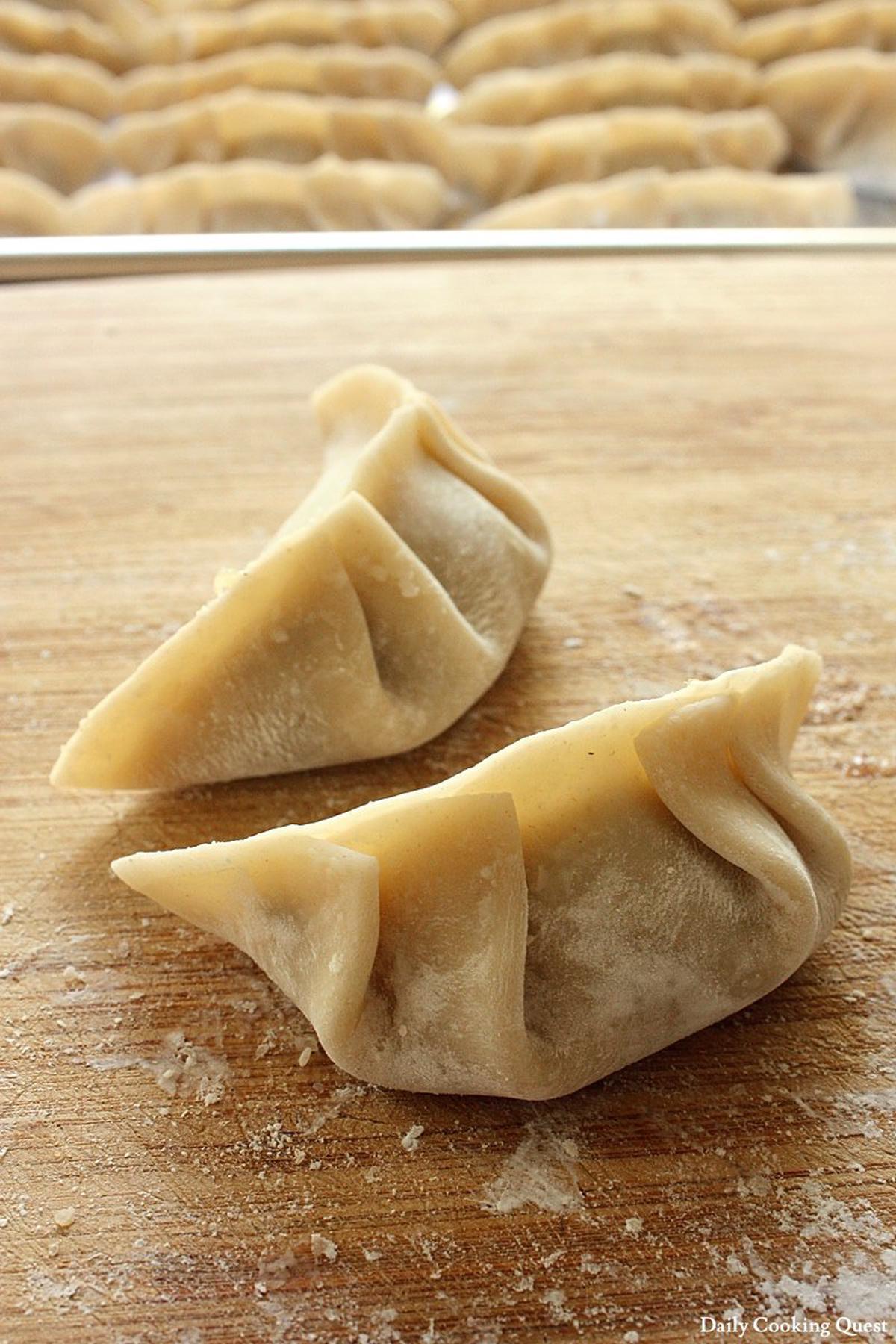 A note dumpling skins. I usually find them sold near wonton skins. They can be sold under the name of dumpling skins, jiaozi skins, or suigow skins. They have white color and have a round shape. Please do not mistake this with wonton skins which are usually yellow and square.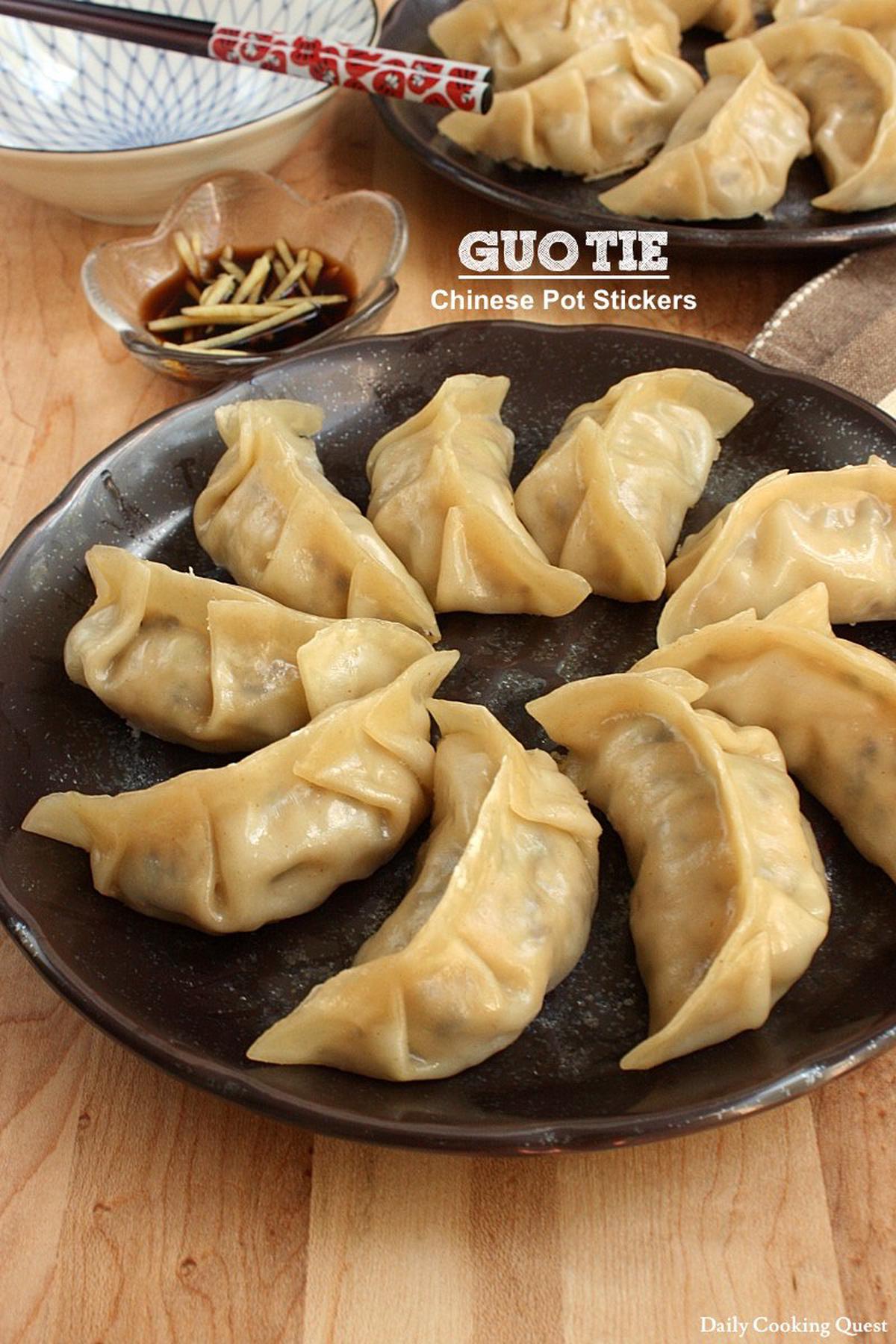 As for a guide on wrapping jiaozi, I think this video explains it pretty well. I prefer the 4th shape myself and this is the shape that I usually make for my dumplings, but hey, no one say you cannot use other shapes. So pick the one you like, ultimately the shape doesn't determine the taste anyway.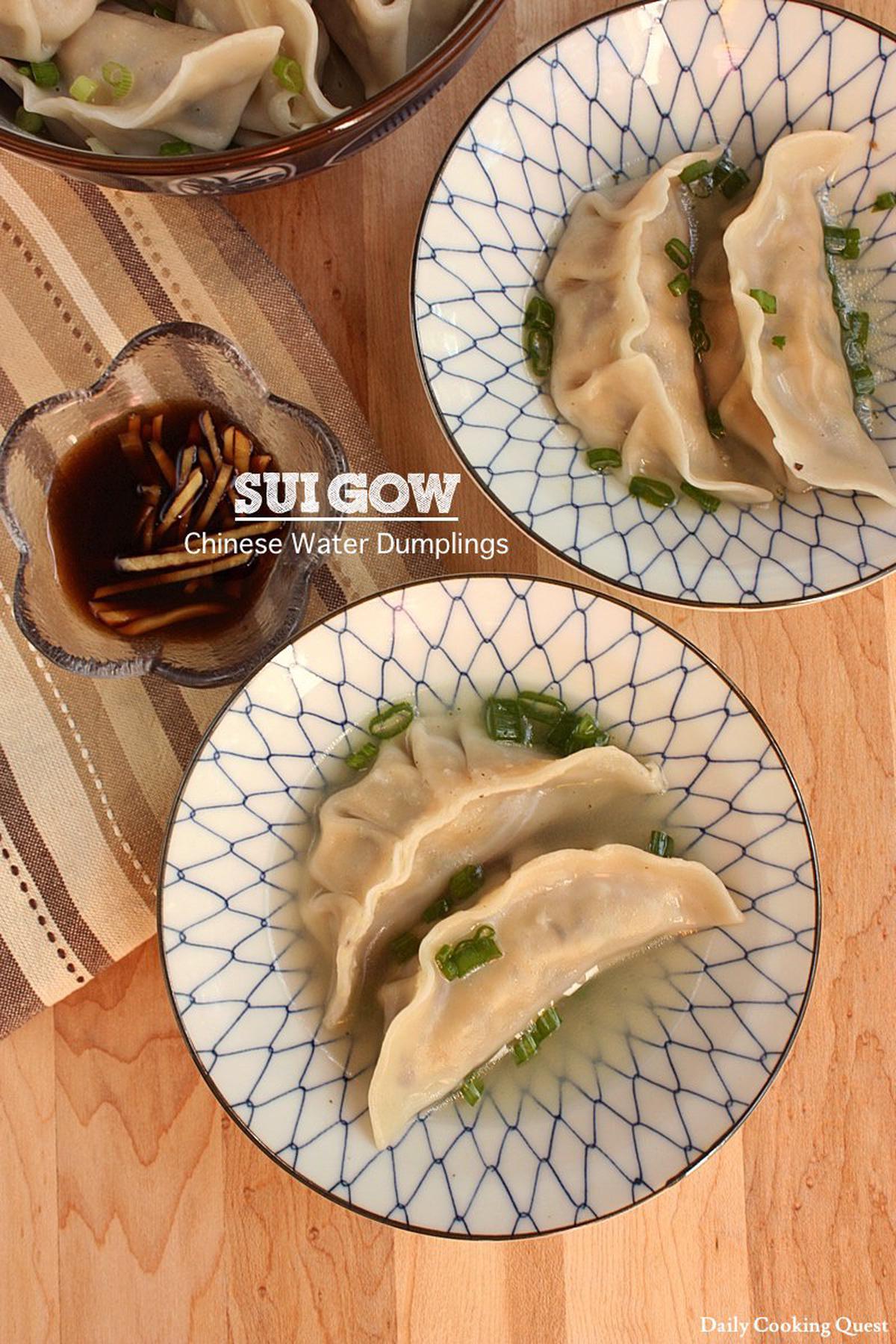 Jiaozi - Chinese Dumplings
5.0 from 6 reviews
Ingredients
1 packet of jiaozi skin (*)
Filling
250 gram ground chicken
150 gram ground shrimp (or just finely chopped)
75 gram jicama, finely chopped
75 gram fresh wood ear mushrooms, finely chopped
1 egg white
2 tablespoon corn starch
1 tablespoon Shaoxing
1 tablespoon soy sauce
1 tablespoon sesame oill
1 teaspoon salt
1 teaspoon sugar
1 teaspoon ground white pepper
Dipping sauce
1 inch ginger, peeled and thinly sliced
3 tablespoon black vinegar
Instructions
Jiaozhi (dumpling)

In a mixing bowl, combine all filling ingredients together. Mix well, wrap with a saran plastic, and set aside in the fridge for 30 minutes.
To make the dumpling, place 1 tablespoon of filling to the center of a wrapper, then wet its perimeter, and carefully make a dumpling (please see video link for direction on how to make this). Repeat until the filling or all wrappers are used up.

Guotie (pot stickers)

Choose a non-stick frying pan with a lid. Heat 2 tablespoon of oil in the pan, then fill the pan with dumplings. Cook until the bottom of the dumplings are golden brown, about 2-3 minutes.
Add 1/3 cup of water to the pan. Immediately close the pan with a lid, and cook for 3-4 minutes.
Remove the cover, if there is still water remaining, cook only until all the water has evaporated. Otherwise, the dumplings are ready. Turn off heat, carefully remove them from the pan, and serve piping hot with dipping sauce.

Suigow (water dumplings)

Bring 2 cups of chicken stock and 1 inch of ginger (cut to thin slices) to a boil. Add about 10 dumplings and cook for 6-8 minutes until dumplings are fully cooked.
Serve with chopped scallions and dipping sauce.
Notes
Dumpling skins are white and round, the one I found was sold as suigow skin (which is what we call when the dumplings are cooked in broth).