Home / All Recipes / Indonesian / Jus Jeruk Bali - Pomelo Juice
Jus Jeruk Bali - Pomelo Juice
Try making this lovely blush color juice from pomelo. Since pomelo can be quite tart, I sweeten with some simple syrup, but you can use honey/maple syrup.
Pomelo is the largest fruit in the citrus family. One pomelo can easily weigh up to 2 kilograms, sometimes even more. And you will definitely need a knife to remove the rind, since the rind and the whitish membrane that envelops the flesh can be as thick as an inch! The only edible part is the flesh, and the whitish membrane is really bitter, so try to get only the flesh as best as you can. Pomelo can be enjoyed as is, much like one enjoys grapefruit. It is also commonly used in salad, especially as part of yee sang during Chinese New Year, and also common in Thai yam som o salad, both are tasty and deserve a recipe posting of its own, but today I want to do something really simple, pomelo juice.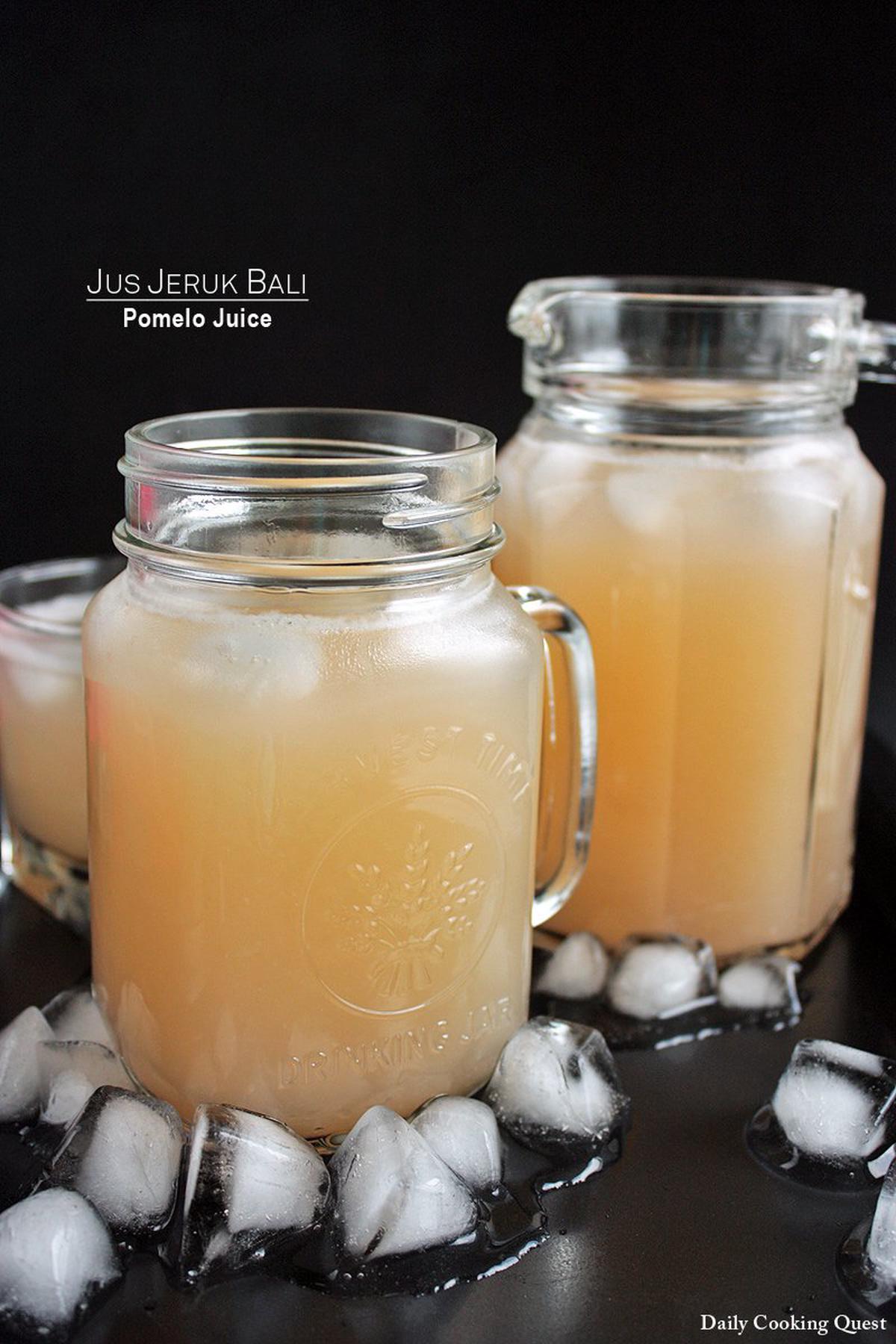 This is a recipe of my own, and I based it on lemonade. So if you know how to make a lemonade, you will be very familiar with making this pomelo juice. To get the juice from the pomelo, I use a blender since there is simply no citrus squeezer big enough in the market for a pomelo. Next must have ingredient is simple syrup, mine uses a 2:1 sugar to water ratio. How much syrup to use will really depend on the sweetness/sourness of each pomelo, so use the recipe only as a guidance, you may need slightly more or slightly less. The rest of the ingredients are just water and ice cubes, simple. The result is a really refreshing drink, with the color of blushing pink! I think if you serve this in champagne glasses, with some mint sprigs to each glass, it can easily work as a signature wedding drink, don't you think? ♥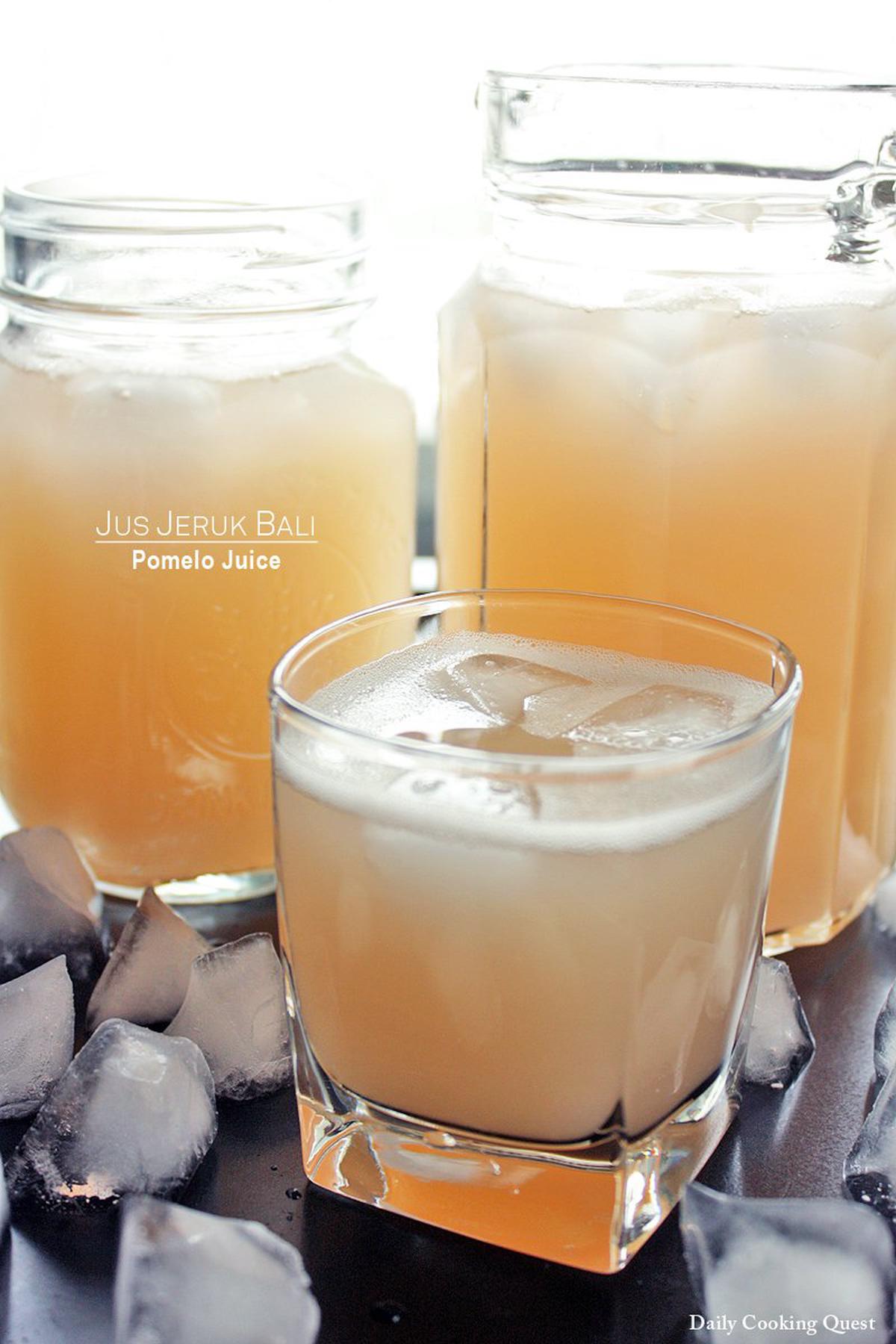 Jus Jeruk Bali - Pomelo Juice
Ingredients
1 pomelo (Indonesian: jeruk bali)
1 cup simple syrup, or to taste
cold drinking water
ice cubes
Instructions
Carefully obtain the flesh from a pomelo. Place pomelo flesh and 1 cup of water to a blender and process to get pomelo juice. Strain to remove the pulps.
In a 2 liter jar (bigger is better), mix together pomelo juice, simple syrup, and enough cold water so the total volume is 2 liter. Chill in the fridge for 2 hours.
Serve as is, or with ice cubes.