Home / All Recipes / Indonesian / Jus Lemon Cui - Calamansi Juice
Jus Lemon Cui - Calamansi Juice
Lemon cui or calamansi is mainly used in soto or soup, much like how we use jeruk limo (kaffir lime) or jeruk nipis (regular lime). This tiny citrus with bright orange pulps are also commonly made into refreshing juice. They are really flavorful and super acidic, so a little bit goes a long way. A rough guide would be 3 to 4 calamansis per glass of water, plus 1 to 2 heaping tablespoon of sugar (you can use honey too ♥), then chilled or add some ice cubes and served cold. Easy right?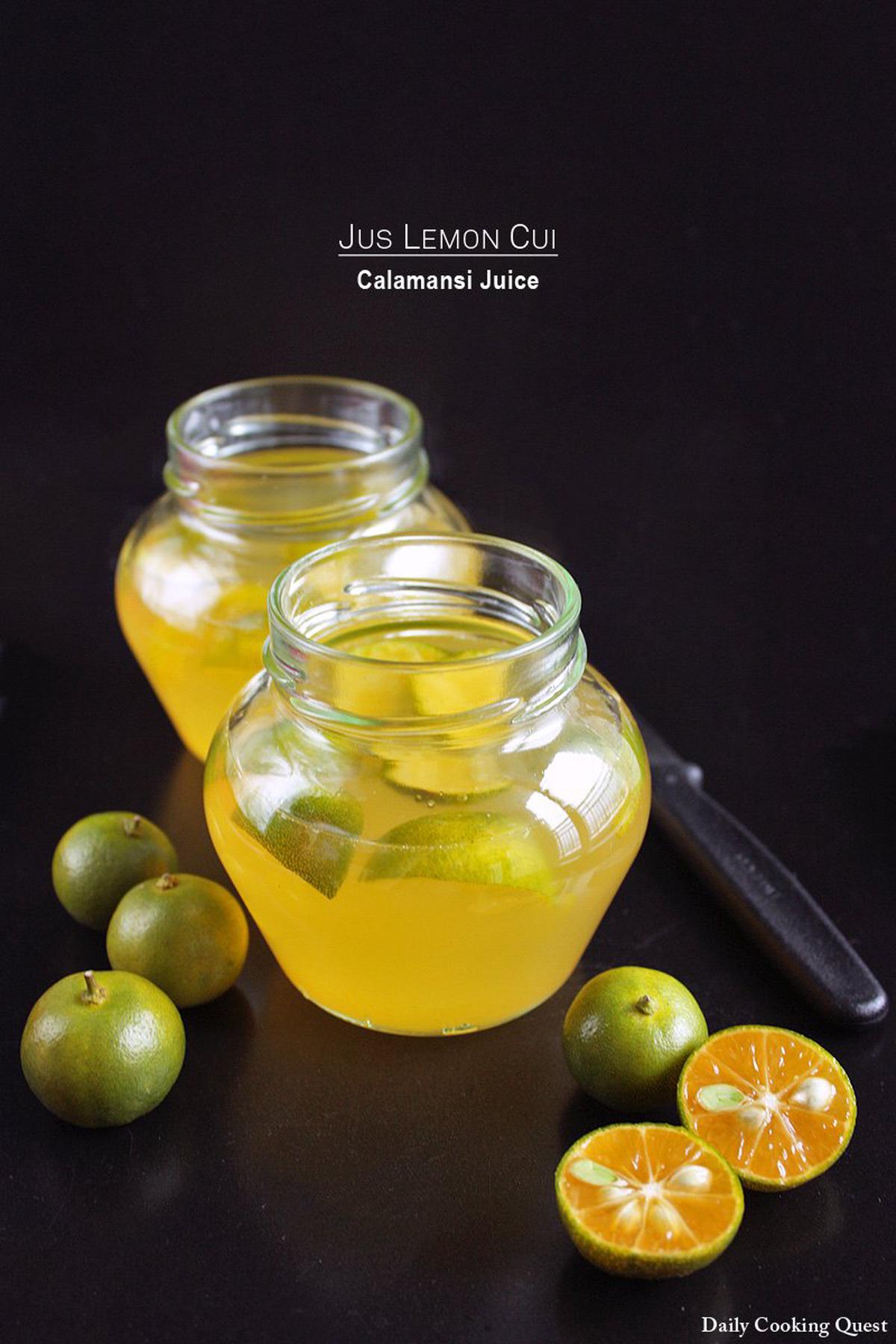 Jus Lemon Cui - Calamansi Juice
Ingredients
400 ml drinking water
8 calamansi (Indonesian: lemon cui)
3 to 4 tablespoon of sugar, or to taste
ice cubes
Instructions
In a pitcher, mix together drinking water, calamansi juice, and sugar. Stir until sugar has completely dissolved. Adjust sugar as needed.
Chilled first in the fridge, or serve immediately with ice cubes.