Home / All Recipes / Malaysian / Kari Ayam Lengkuas - Galangal Chicken Curry
Kari Ayam Lengkuas - Galangal Chicken Curry
Curries and coconut milk are such a classic pairing that when I came across one without any coconut milk, it piqued my interest. The curry does look thinner than the one I am used to, but this kari ayam lengkuas - galangal chicken curry tastes mighty delicious and I don't miss the coconut milk at all. If you are looking for a healthier curry, you definitely need to give this a try.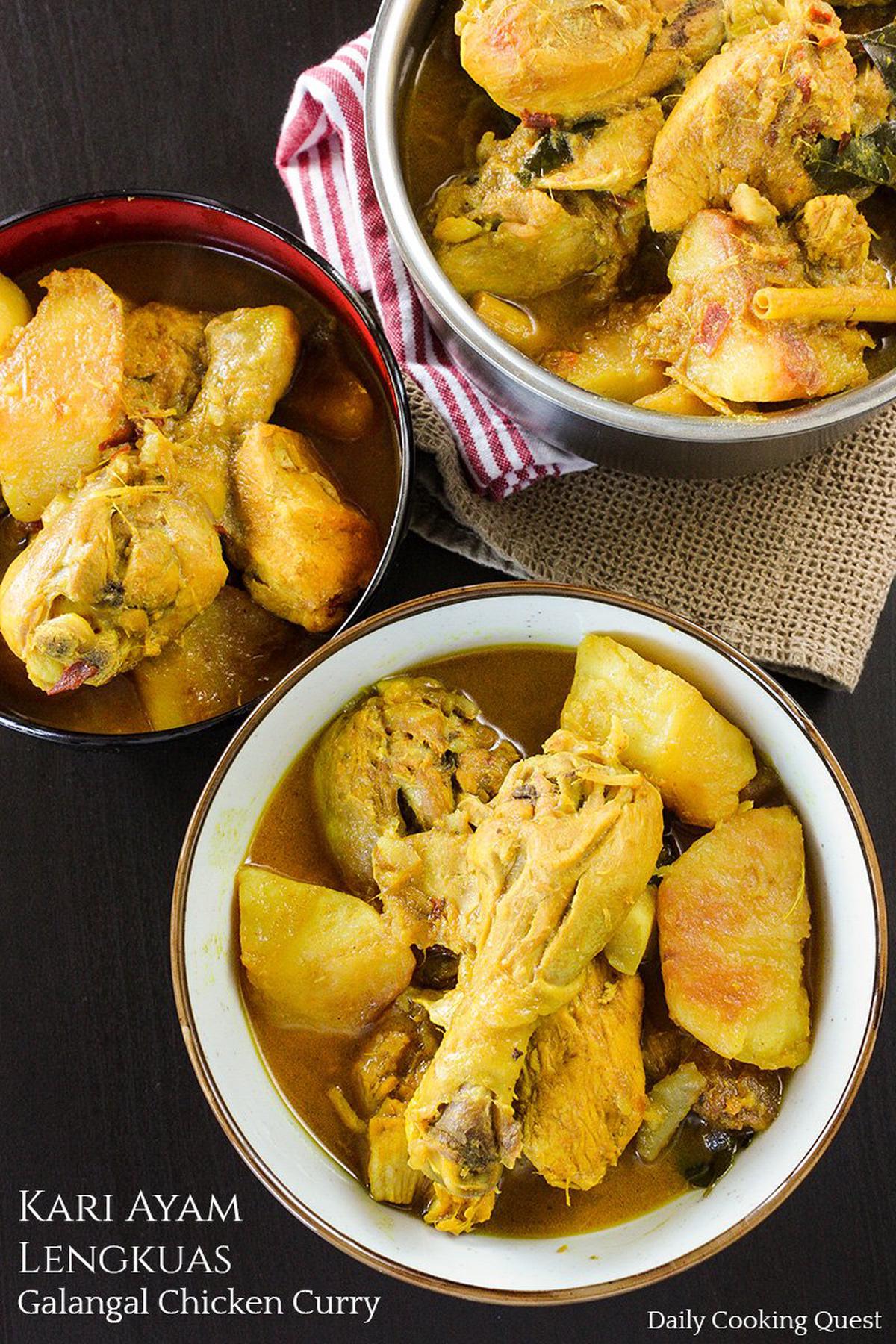 Potato is Key
The key to the creamy curry sauce without coconut milk is potato. I add plenty of skillet fried potato wedges to the curry, and when some of those melt at the end of the cooking time, it makes the curry thick and creamy. Plus, potato is like a blank canvas that absorbs all the flavor from the curry. This is one dish that the potato might actually outshines the chicken.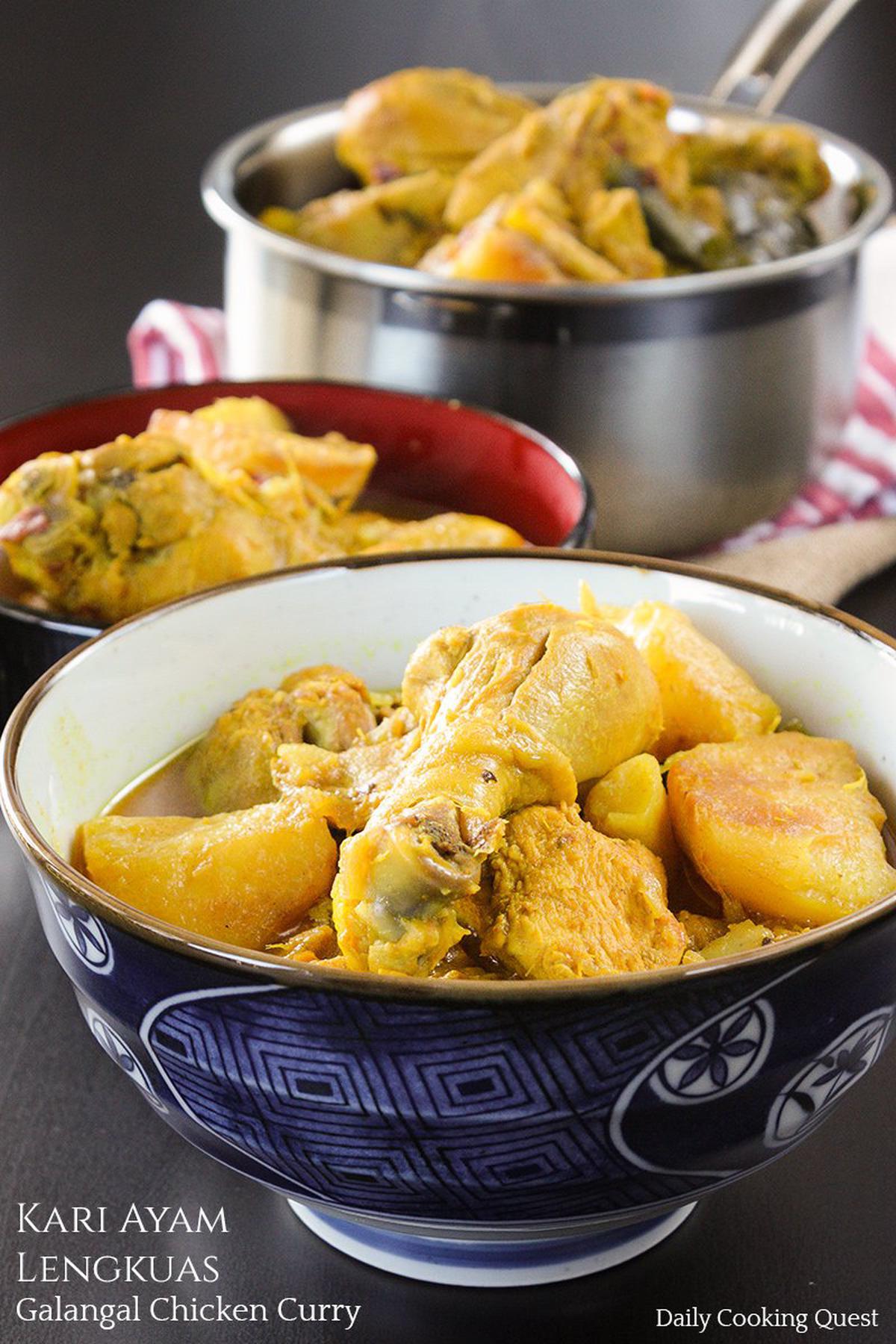 Kari Ayam Lengkuas - Galangal Chicken Curry
5.0 from 6 reviews
Ingredients
4 tablespoon oil
5 sprig curry leaves
1.5 kilogram chicken (I use a mixture of drumsticks and chicken breasts)
2 tablespoon curry powder
4 cup chicken stock (or water)
1 - 1 1/2 tablespoon salt
1 tablespoon palm sugar (or brown sugar)
1/2 - 1 tablespoon fish sauce
4 large potatoes (about 1 kilogram), peeled, cut into wedges, and fry in skillet until golden brown
Spice paste (grind the following together)
15 gram dried red chilies, soaked in hot water for 15 minutes, drained
50 gram galangal
2 lemongrass, bottom white parts only (reserve the top green parts)
100 gram shalllot
5 cloves garlic
1 fresh turmeric (or about 2 teaspoon powder turmeric)
Instructions
Heat oil in a wok/pot over medium high heat and sauté spice paste until fragrant, about 5 minutes.
Add curry leaves, reserved green parts of lemongrass, and chicken into the wok, mix well and cook until chicken is no longer pink.
Add curry powder and chicken stock/water, mix well, and bring to a boil.
Reduce heat to medium low, season with salt, palm sugar, and fish sauce. Cover the wok/pot with a lid, and cook for 15 minutes.
Add fried potato wedges, mix well, cover the wok/pot again and cook for another 15 minutes.
Turn off heat, adjust salt/sugar as needed, and serve with steamed white rice.