Home / All Recipes / Indonesian / Ketoprak - Vermicelli and Tofu Salad
Ketoprak - Vermicelli and Tofu Salad
I am sure most people know about gado-gado by now, but I think ketoprak needs to be highlighted just as much. The defining feature of a ketoprak is the use of vermicelli, and that most of the salad ingredients are cooked (other than cucumber). I will be featuring other Indonesian salads in the future, so stay tuned. ♥ To make a ketoprak, you will need to do a bit of deep frying. Start by frying the peanuts. This is how your peanuts should look like after frying them a bit. Lovely hues no?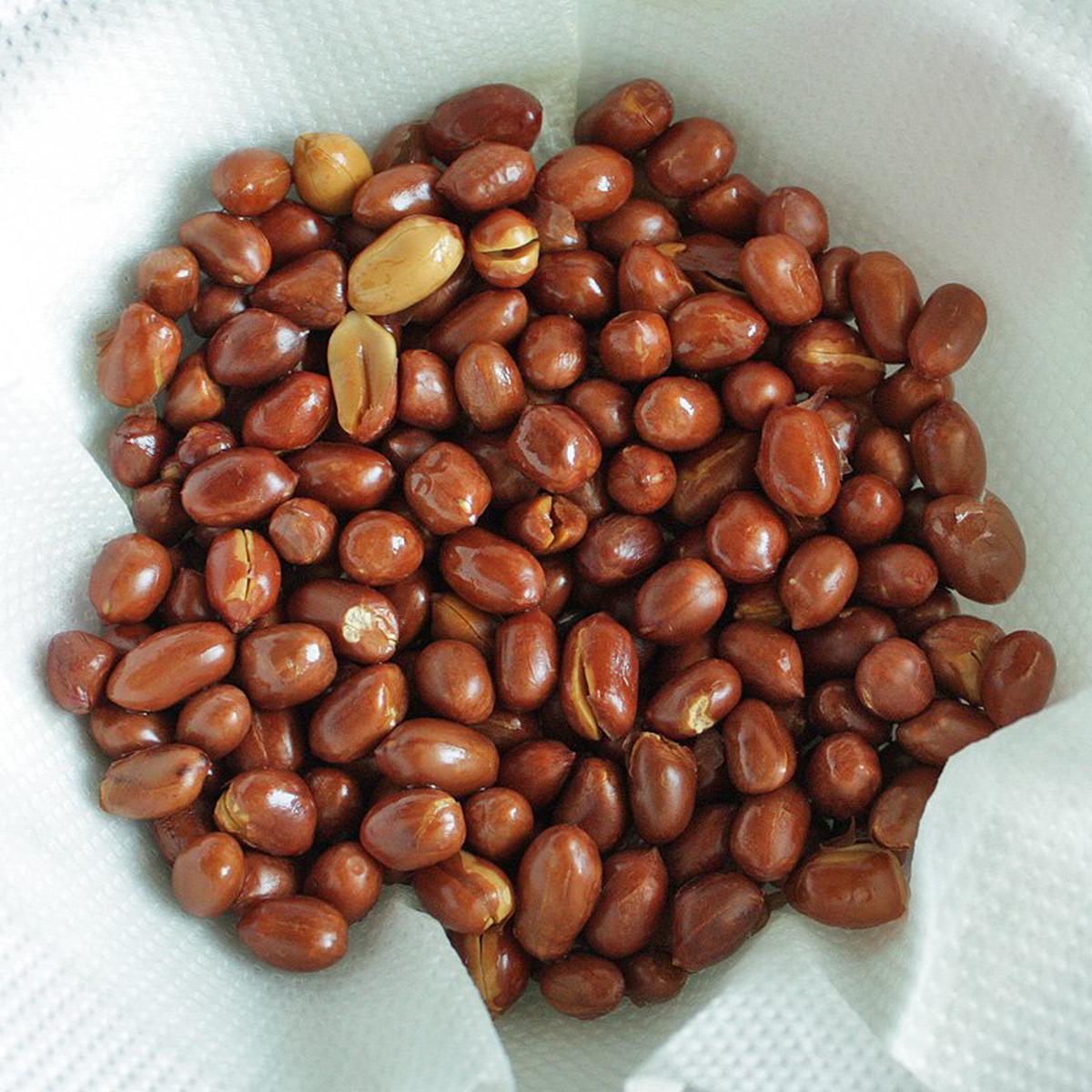 Then, you will need to fry the tofu. A slight golden brown overall is what we want.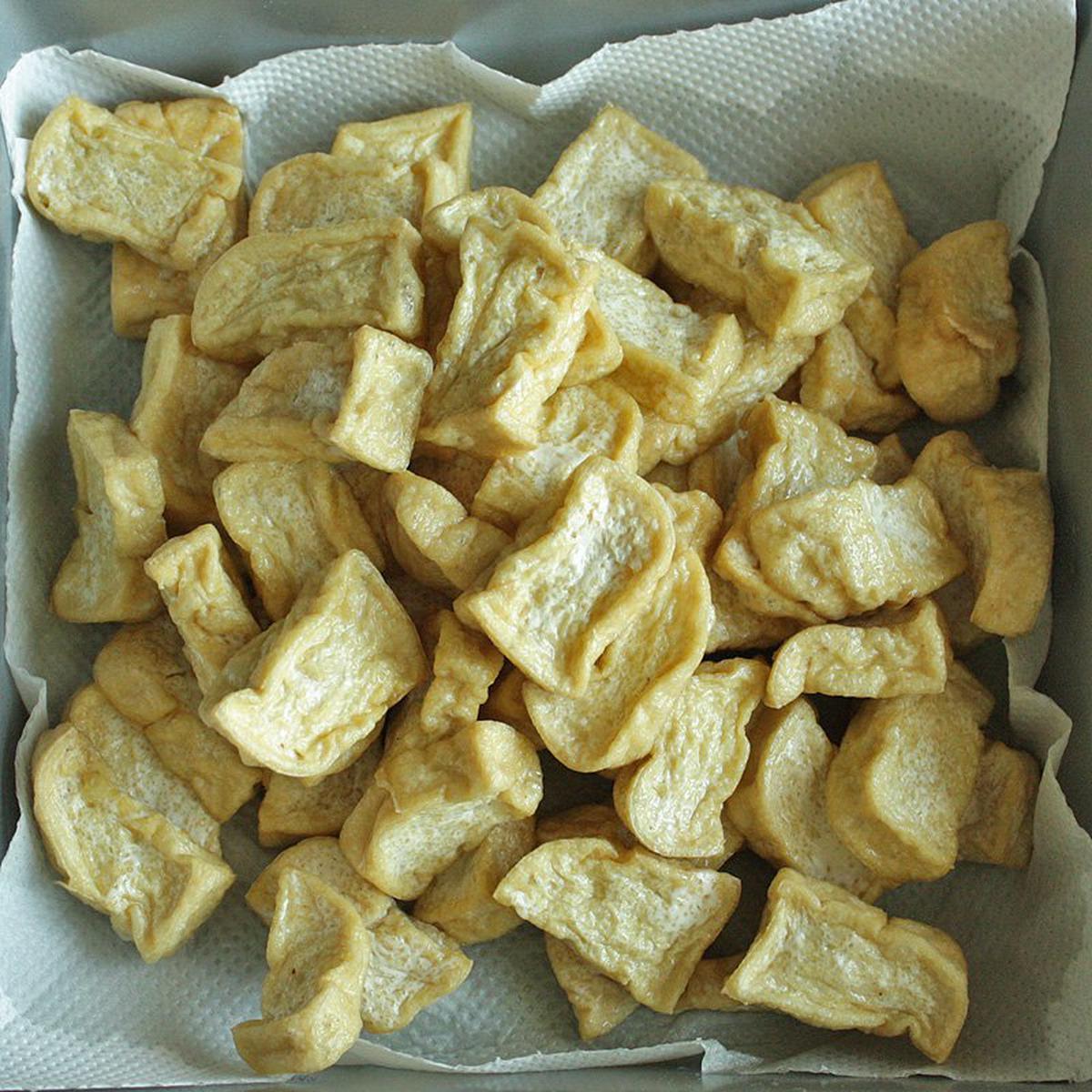 Then, it is time to fry the kerupuk merah (red color crackers). They cook up in no time, just pick them up as soon as they fluff up.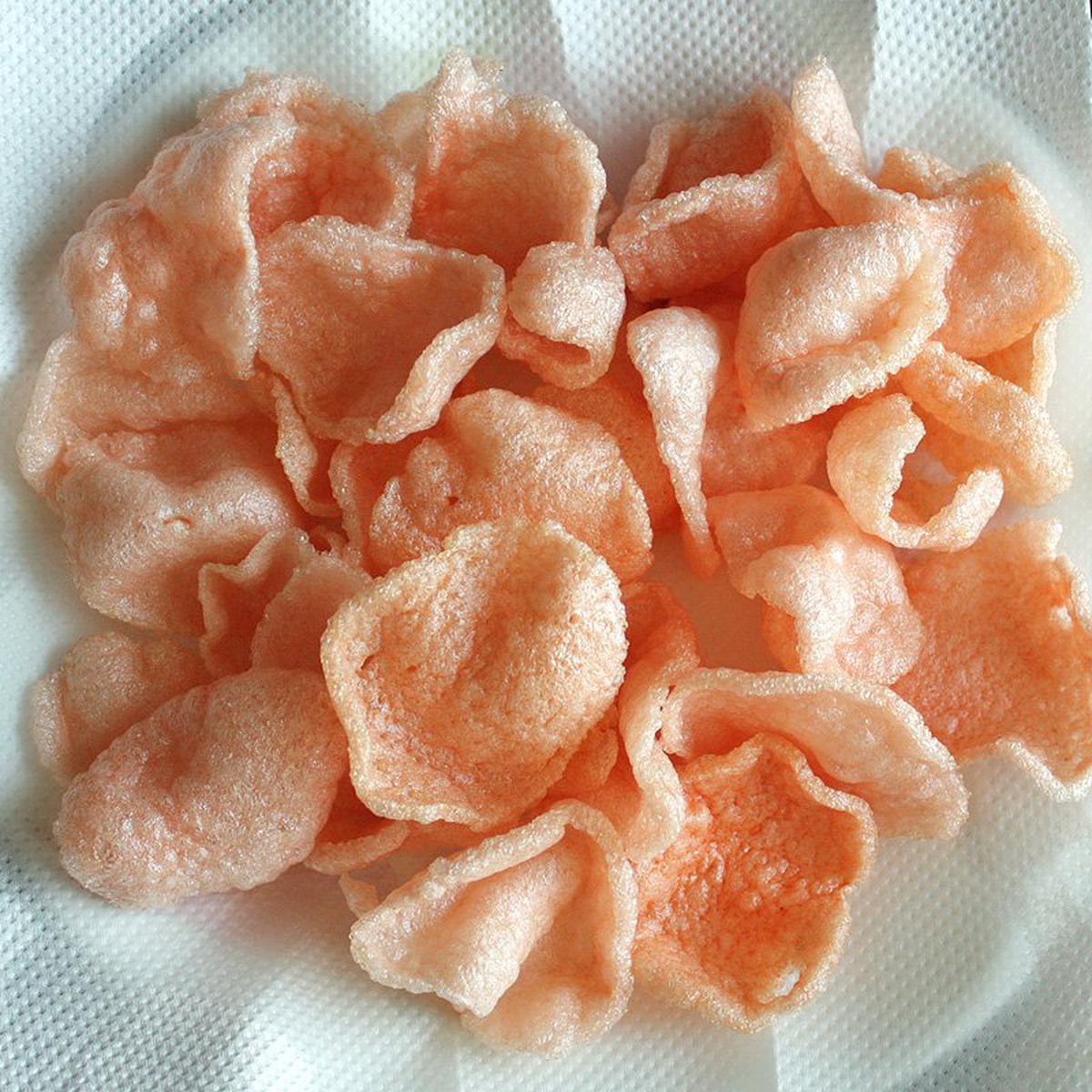 And finally fry the garlic and Thai chilies.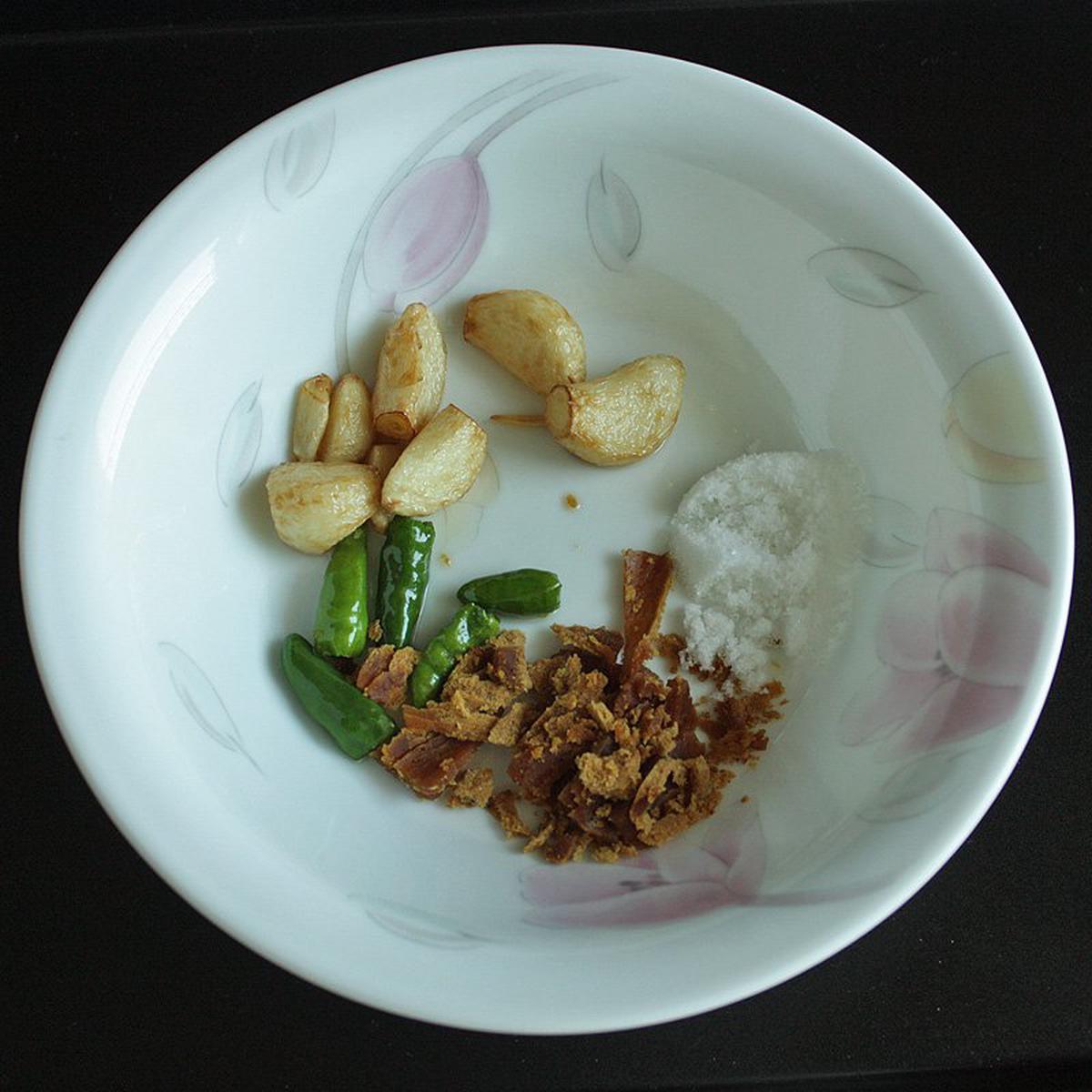 Now, boil a pot of water to start the blanching process. First up is the bean sprouts.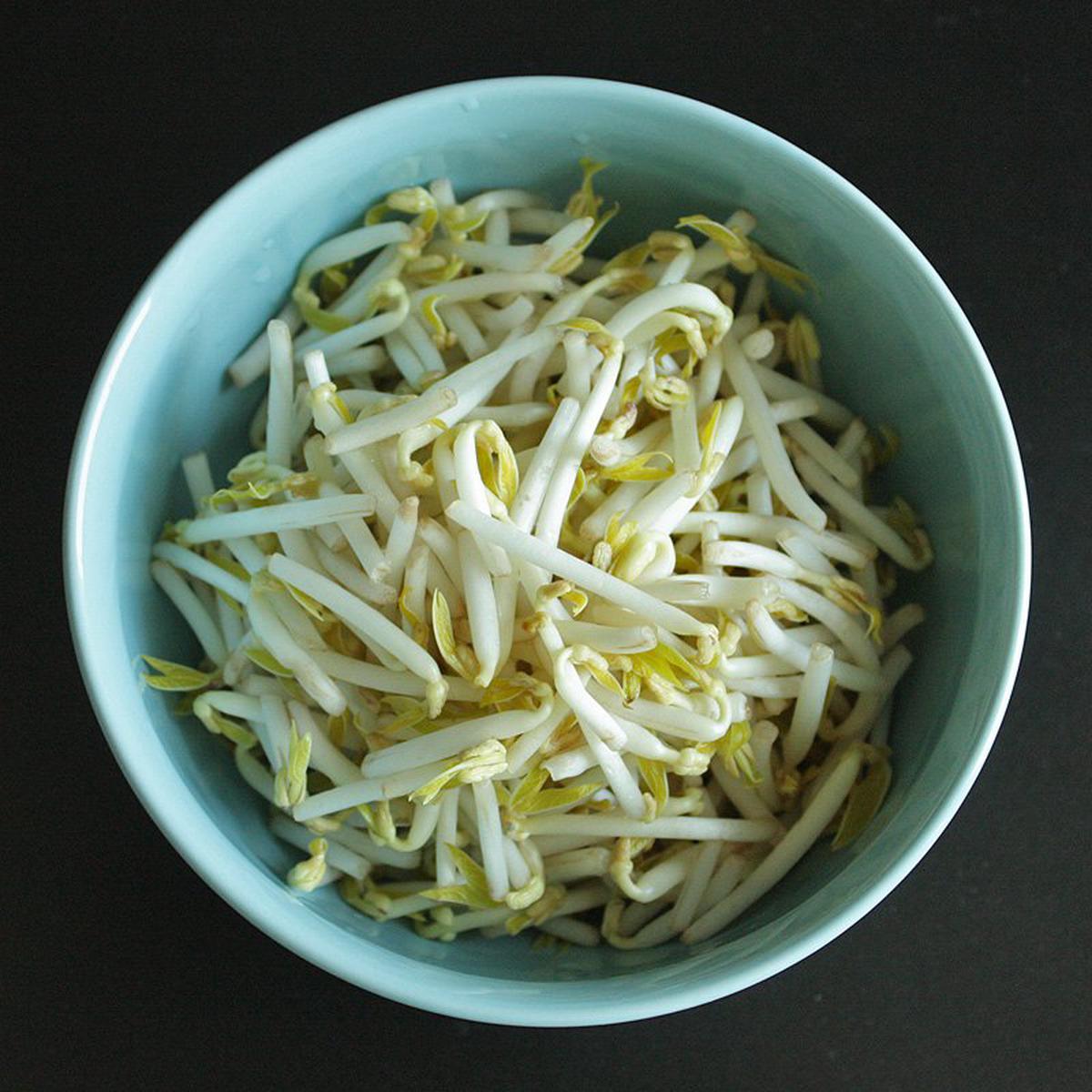 Then, the vermicelli.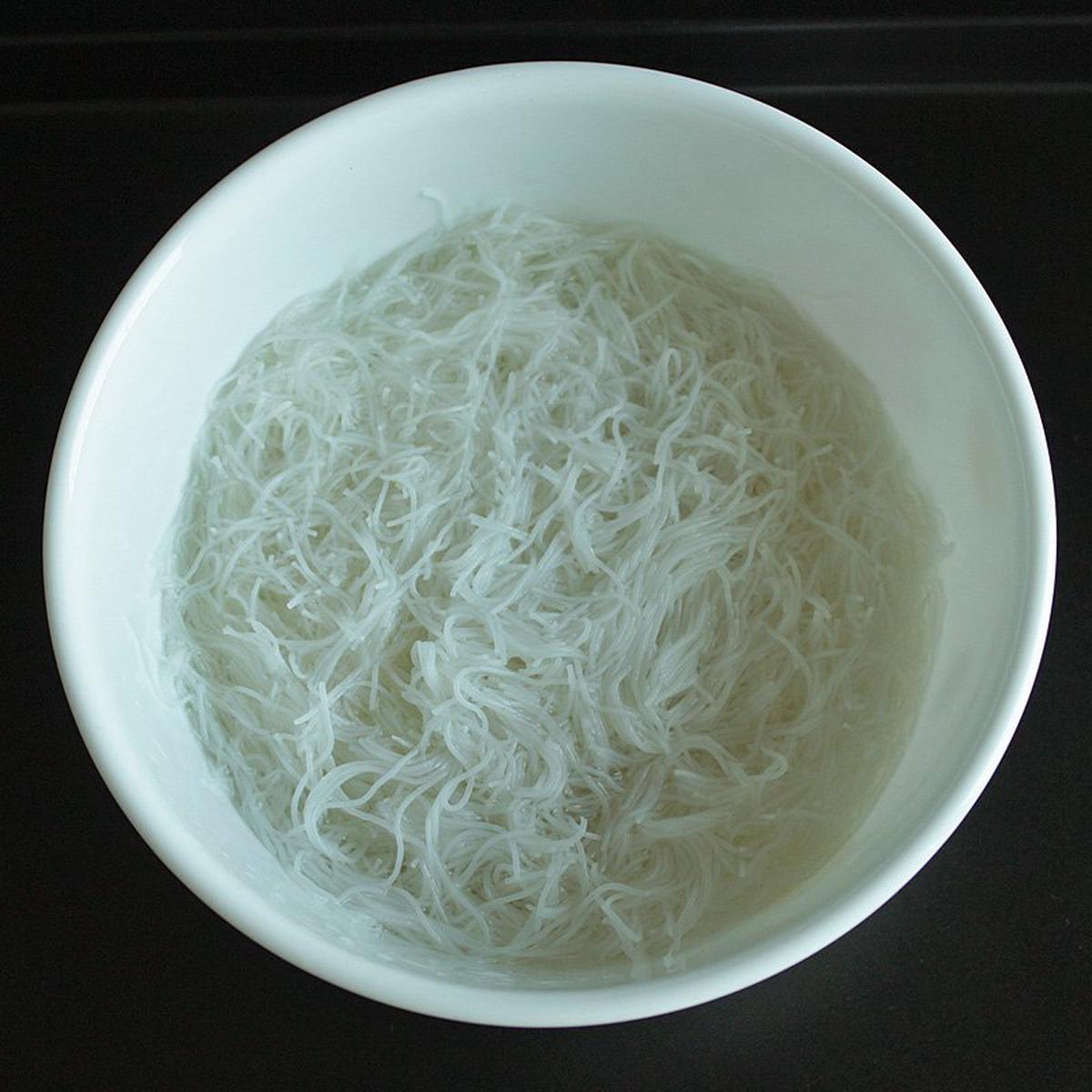 Once you have finished preparing the sauce, it is now time to assemble the ketoprak. First, arrange a layer of vermicelli and cucumber.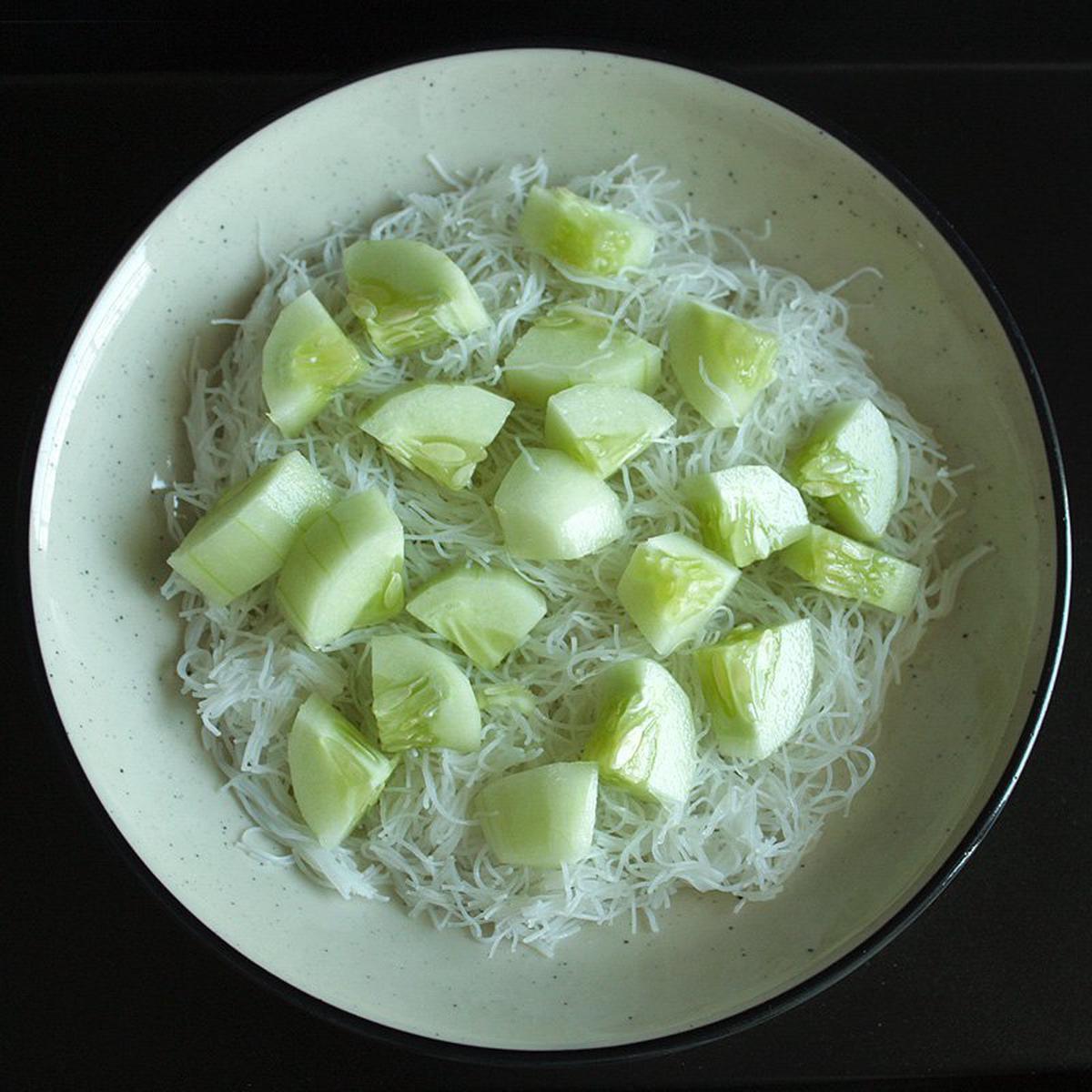 Then, top with fried tofu and bean sprouts.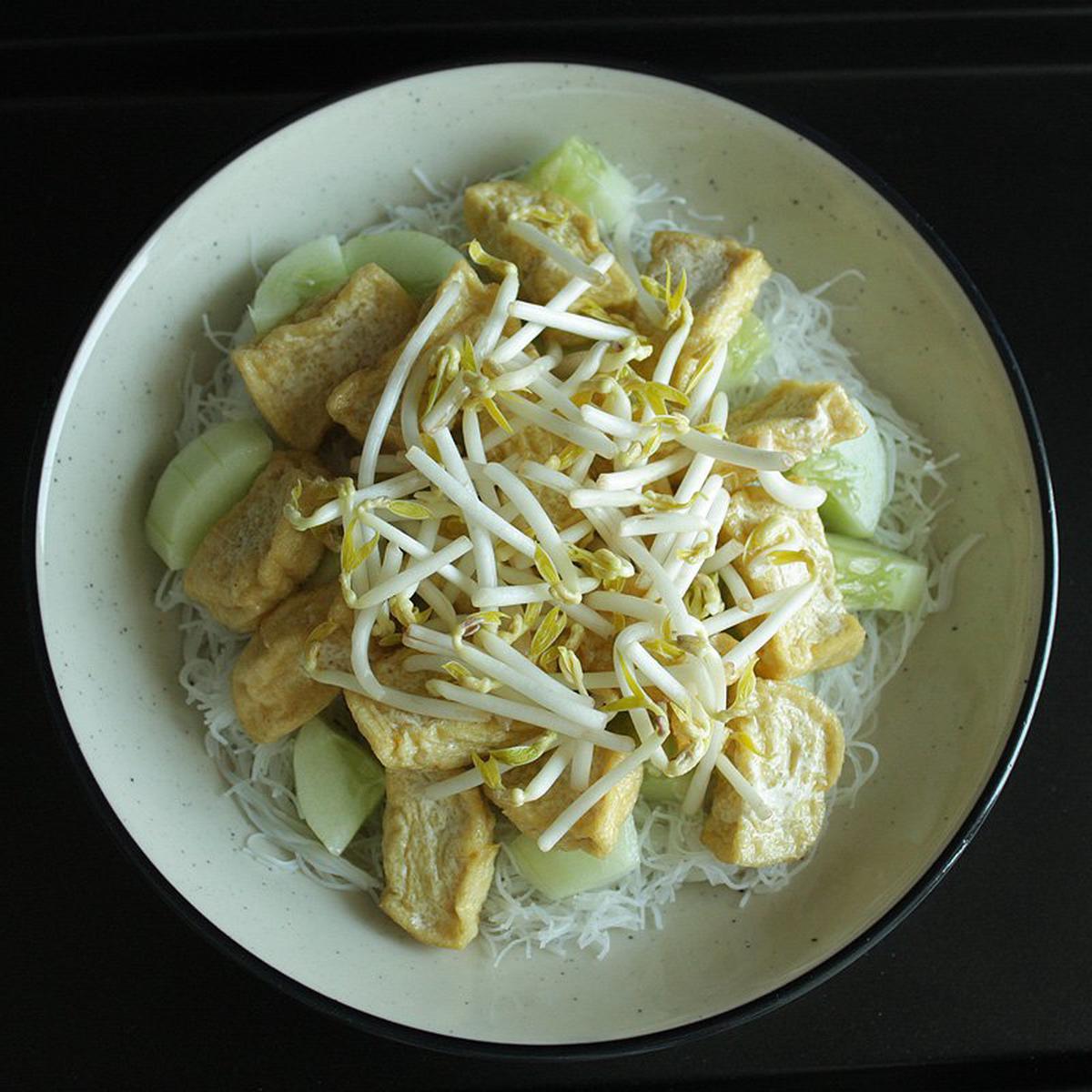 Finally, top with red crackers, fried shallots, and drizzle with sweet soy sauce. Place the peanut sauce in a separate bowl. Tadaa!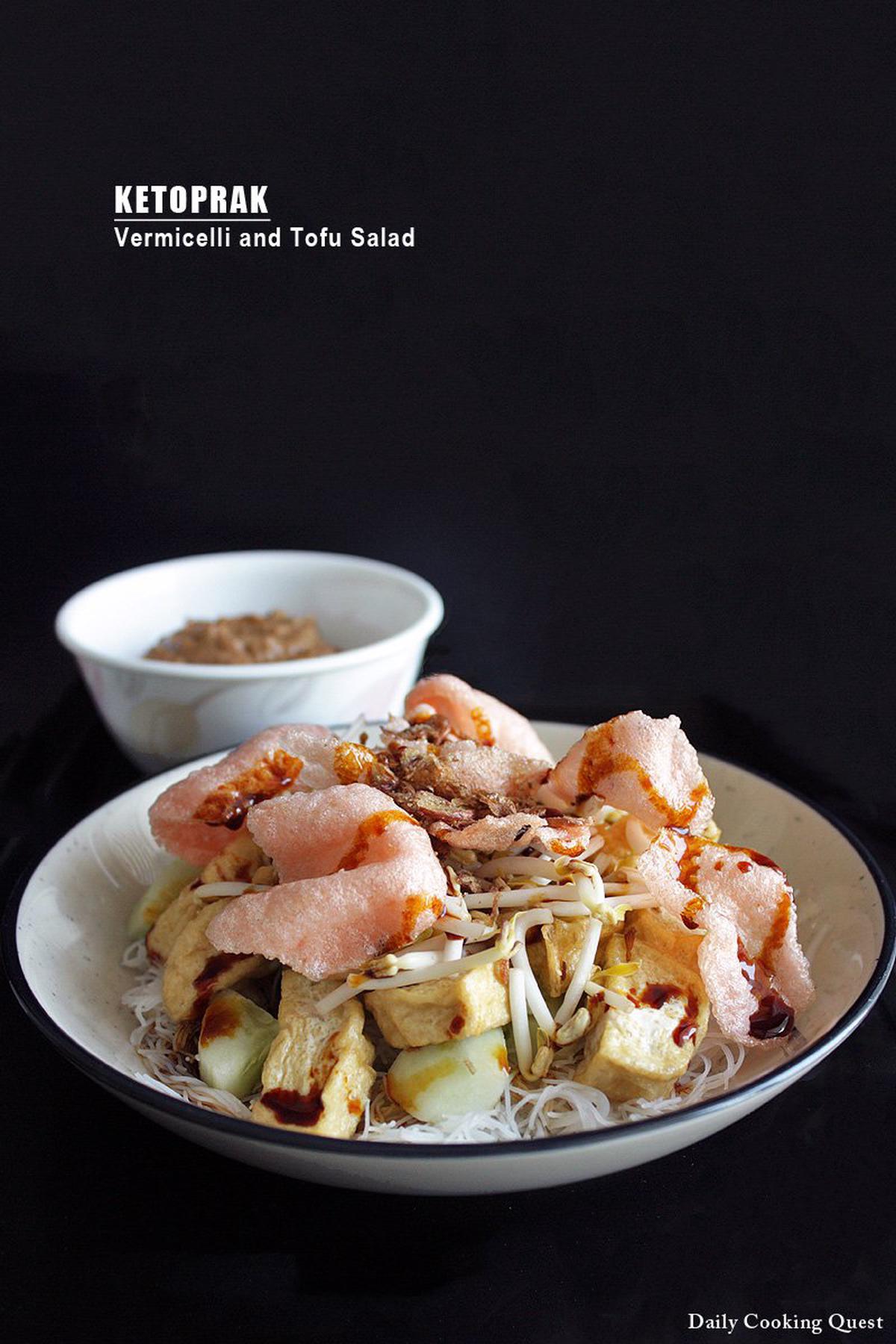 Ketoprak - Vermicelli and Tofu Salad
5.0 from 1 reviews
Ingredients
Salad
2 block firm tofu (about 300 gram), drained and cut into 1/2 inch x 1/2 inch x 1 inch
100 gram bean sprouts (Indonesian: taoge)
200 gram vermicelli (Indonesian: bihun), soaked in cold water until soft
1 cucumber, peeled and cut into small wedges
Peanut sauce
100 gram peanut with skin on (Indonesian: kacang tanah kulit)
5 cloves garlic
5 Thai chilies (Indonesian: cabe rawit)
1 tablespoon palm sugar (Indonesian: gula Jawa)
1 teaspoon salt
175 ml - 200 ml warm drinking water
Accompaniments
a bunch of red crackers (Indonesian: kerupuk merah)
sweet soy sauce (Indonesian: kecap manis)
fried shallot (Indonesian: bawang goreng)
Instructions
Salad

Heat enough oil in a pot for deep frying.
Deep fry peanuts until a shade darker.
Deep fry tofu until lightly golden brown.
Deep fry red crackers until they fluff up.
Deep fry garlic until lightly golden brown.
Deep fry Thai chilies until a shade lighter.
Boil a pot of water and blanch bean sprouts. Remove with slotted spoon and set aside.
Blanch vermicelli, drain and set aside.

Peanut sauce

Grind peanut, garlic, Thai chilies, palm sugar, and salt until becoming a thick paste.
Add water and mix well.

Assemble the salad

Arrange vermicelli and cucumber. Top with fried tofu, bean sprouts, crackers, and fried shallots. Drizzle with sweet soy sauce. Serve with the peanut sauce.
Just prior to eating the salad, pour the peanut sauce and mix well.