Home / All Recipes / Japanese / Kinpira Gobo - Kinpira Style Sautéed Burdock
Kinpira Gobo - Kinpira Style Sautéed Burdock
Most Japanese food ends up looking really pretty, which I admit is what drew me to learn cooking Japanese food in the first place, except kinpira gobo. Gobo, or burdock root, is a very unassuming looking root. It looks like a short brown stick, and totally unappealing. But once you peel away the outer brown layer and shave it exactly like how you would sharpen a pencil with a knife, you start smelling sweet fragrant aroma. I can certainly detect a hint of sweet floral note, really lovely, just not sure which flower it resembles the most. Anyway, burdock turns to brown if you don't immediately let the fresh shavings soak in cold water. The best remedy is to prepare a big bowl of cold water, and shave your burdock right on top of the bowl, so all the shavings immediately drop into the bowl. Drain well right before cooking.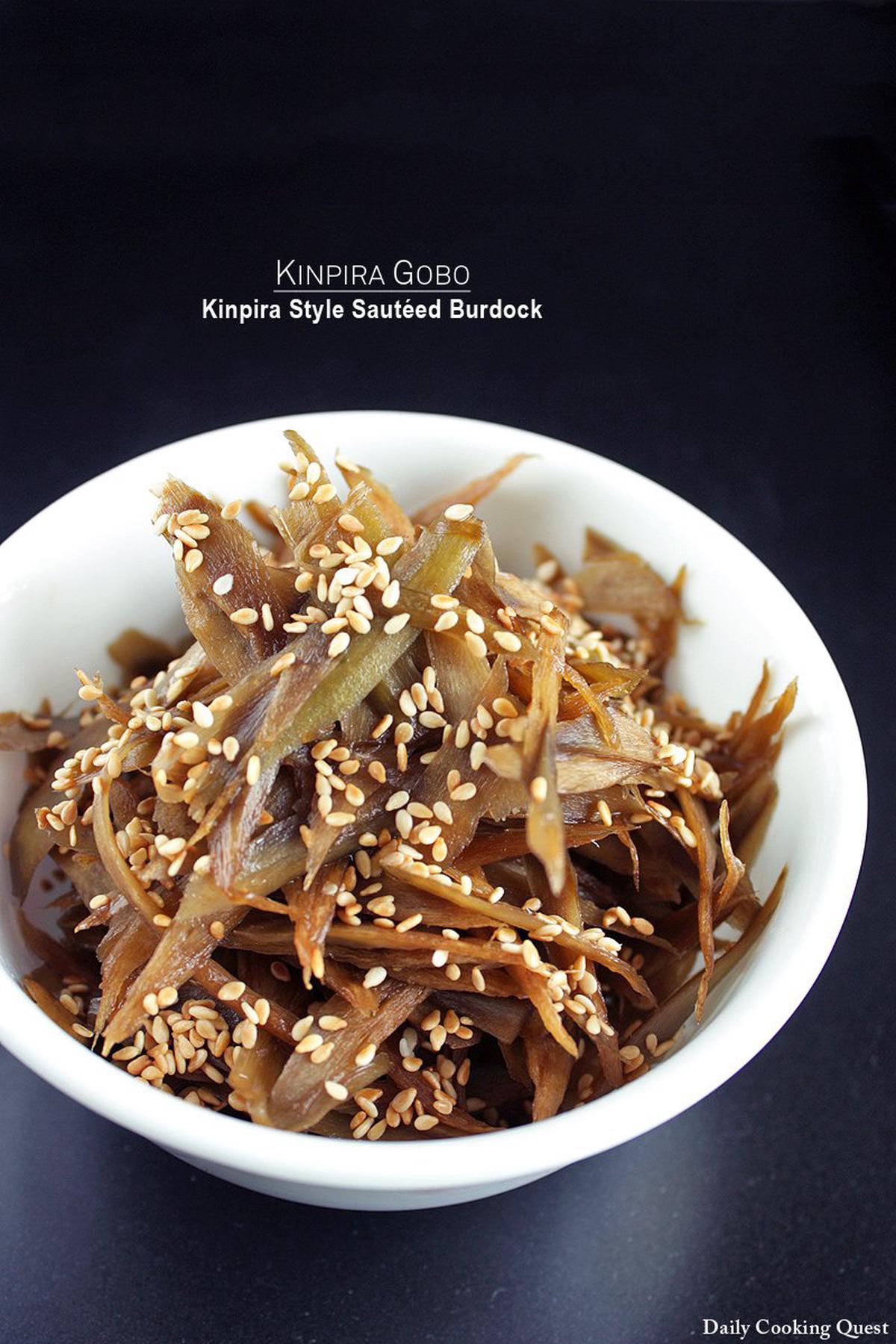 Kinpira Gobo - Kinpira Style Sautéed Burdock
Ingredients
2 burdock roots (about 250 gram)
2 tablespoon sesame oil
1 tablespoon sesame seeds, toasted
Sauce
3 1/2 tablespoon soy sauce
2 tablespoon sake
1 teaspoon sugar
Instructions
Prepare a big bowl of cold water. Remove the outer brown layer of each burdock with a vegetable peeler. Then, shave the burdock with a knife (exactly like how you would sharpen a pencil with a knife) and let the fresh shavings drop into the bowl of cold water to prevent the burdock shavings from turning into brown color.
Heat 2 tablespoon of sesame oil in a frying pan on high heat, drain and sauté the burdock shavings.
Add the sauce ingredients and cook until almost all liquid has evaporated.
Transfer to a serving dish and sprinkle with toasted sesame seeds.