Home / All Recipes / Japanese / Kinpira Gobo with Miso Sesame Seasoning
Kinpira Gobo with Miso Sesame Seasoning
Burdock kinpira is a rather classic Japanese appetizer. The traditional way is to cook it in sake and mirin instead of honey and miso, but I have a hard time hunting down cooking sake in Indonesia. I almost bought drinking sake if not for the ridiculous price (as with all other alcoholic beverages). And since I already bought the burdock anyway, it would be a waste not to cook it right? Happily, this turned out to be better than I imagined. ♥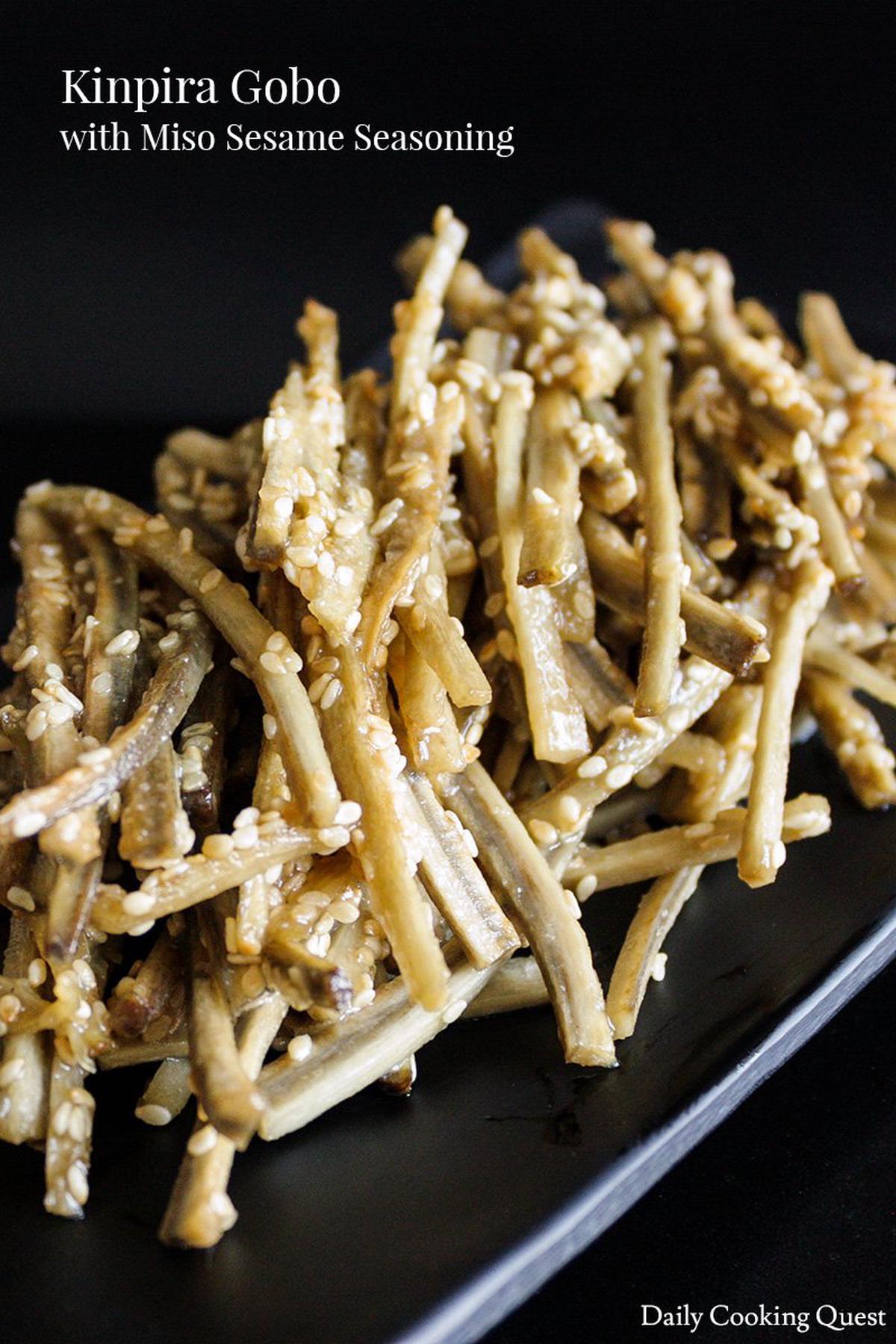 Kinpira Gobo with Miso Sesame Seasoning
Ingredients
1 tablespoon oil
1 burdock root (about 100 gram), peeled and cut into match sticks (*)
1 tablespoon sugar
1 tablespoon honey
1 tablespoon white miso paste
3 tablespoon water
3 tablespoon white sesame seeds, toasted
Instructions
Heat oil in a frying pan and stir fry the burdock root until well coated with the oil.
Add sugar, honey, and stir.
Add white miso paste, and water. Stir until miso is dissolved.
Let it cook for another 3 minutes covered.
Toss in the toasted sesame seeds. Turn off heat and serve immediately.
Notes
(*) Burdock easily turns brown, so soak them in plenty of cold water as you cut them.