Home / All Recipes / Indonesian / Klapertart Bandung - Coconut Choux Cake
Klapertart Bandung - Coconut Choux Cake
Instead of steamed, this klapertart from the city of Bandung is baked in an oven. A delicious twist on the classic klapertart for those without a steamer.
Klapertart is a traditional dessert from Manado, a custard like cake with plenty of young coconut flesh mixed in the cake batter, and the entire thing is then steamed until fully cooked. Unlike the traditional Manado version, the Bandung version takes cue more from choux pastry, but still with plenty of young coconut flesh mixed in the batter. And unlike the traditional steamed version, this one is baked in the oven.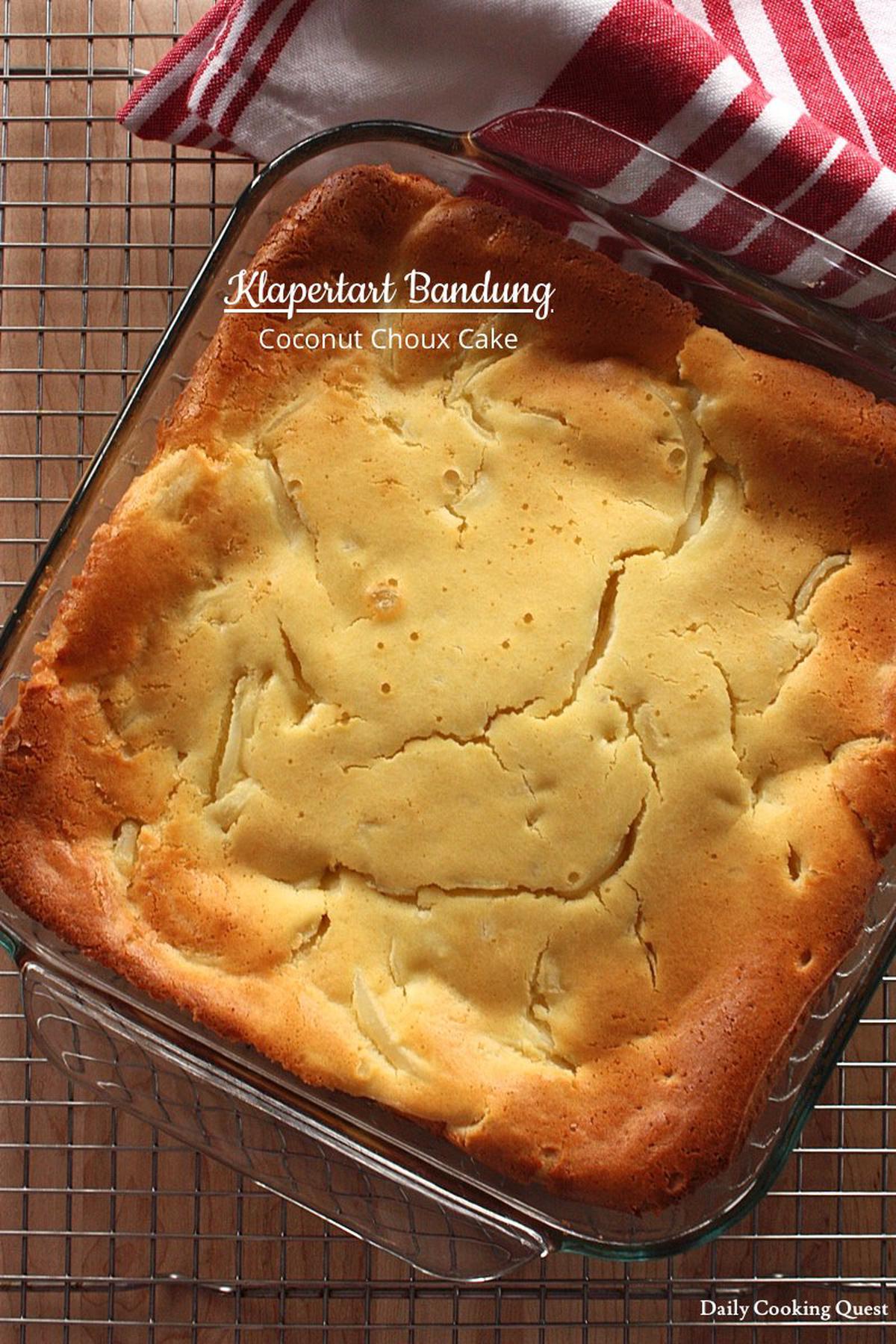 In Indonesia, especially when you go further away from the cities, oven is not something commonly found in every household, so a lot of desserts are made by steaming, which is exactly how the traditional klapertart was born. But in the US, I found that it is the opposite, more households own an oven compared to a steaming pot big enough to fit a cake pan. This is why I think I want to introduce the baked version of klapertart in my blog. And also, I love choux pastry, we call them kue sus in Indonesia, and this is almost like choux in a cake form :)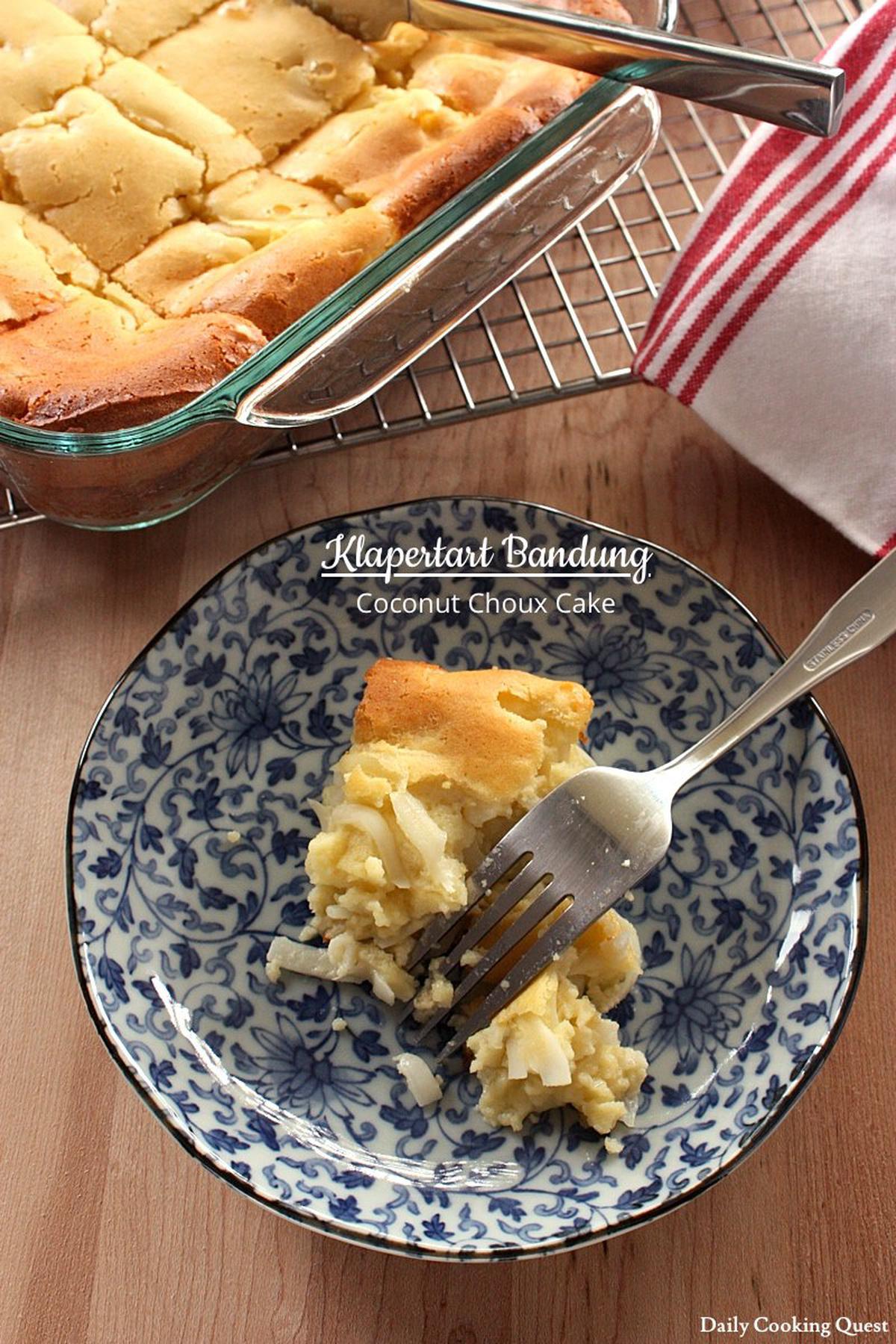 Klapertart Bandung - Coconut Choux Cake
Ingredients
60 gram unsalted butter
200 ml water
1/2 teaspoon salt
165 gram all purpose flour
5 eggs
100 gram granulated sugar
100 ml milk
2 tablespoon rum
250 gram young coconut meat (fresh/canned)
Instructions
Preheat oven to 180 Celcius (355 Fahrenheit). Butter an 8"x8" pan and set aside.
In a sauce pot, melt together butter, water, and salt. Take off from the heat.
Add in the flour into the pot. Use a hand mixer to beat together until well mixed.
Add in eggs, one at a time, and continue beating until well mixed.
Add the sugar, and continue beating until well mixed.
Pour in the milk slowly, continue beating, until well mixed.
Pour in the rum, continue beating until well mixed.
With a spatula, fold in the young coconut flesh into the batter. Mix well, then transfer to the prepared pan.
Bake in the middle rack of the preheated oven for 60-70 minutes, until the edges and top is golden brown. The cake will rise while being baked, but it will deflate slightly once taken out from the oven.
Cut into 16 squares, serve warm.