Home / All Recipes / Indonesian / Kue Ubi Panggang
Simple and delicious Indonesian sweet potato snack/dessert that is gluten-free, nut-free, and vegetarian.
Kue ubi panggang (baked sweet potato cakes) is one of the best way to enjoy sweet potatoes. Not only is this snack/dessert very easy to prepare, it is also vegetarian, gluten-free, and should be pretty healthy to boot. So if you have extra sweet potatoes around, do give this recipe a try.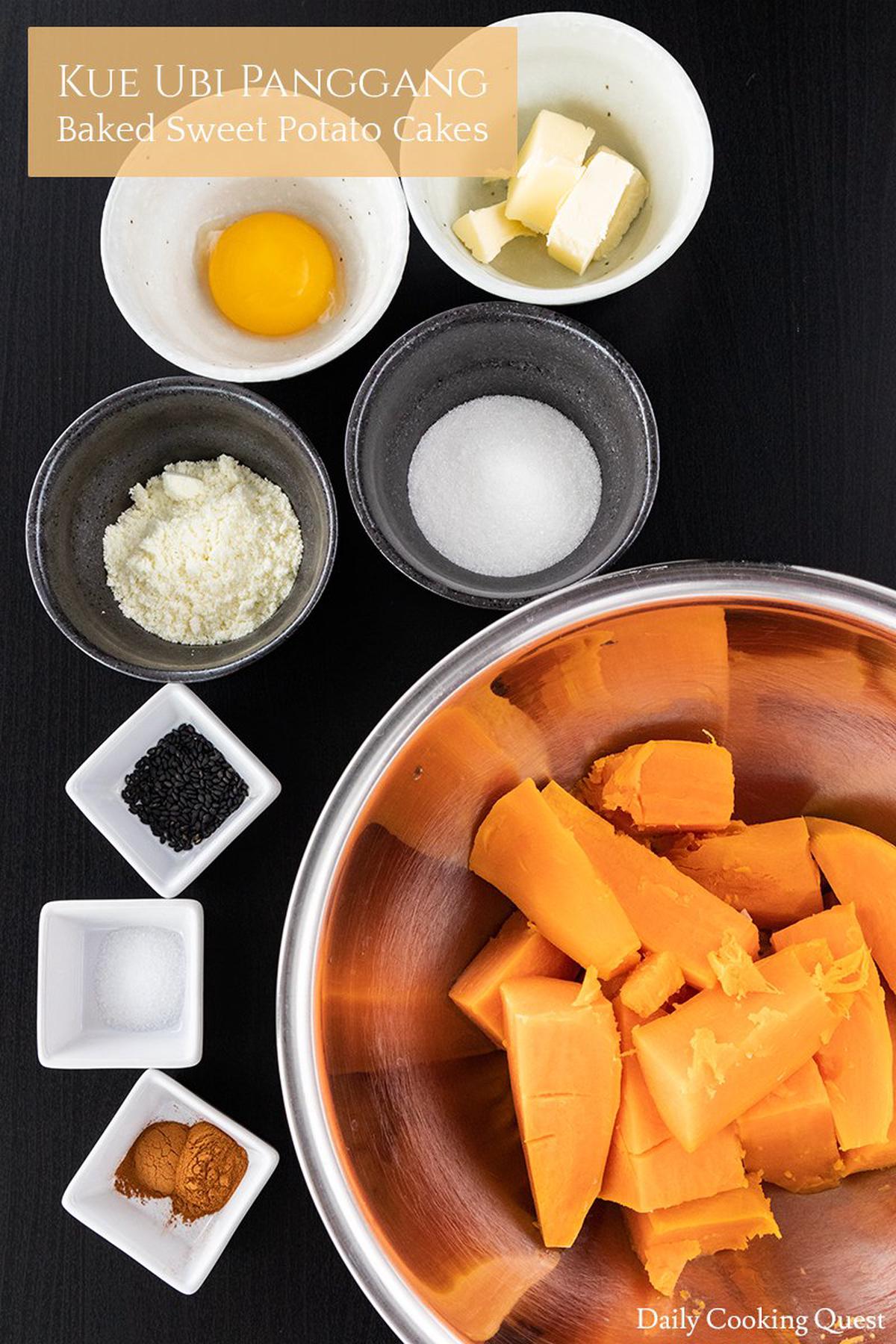 Milk powder
If you look through the ingredients list, the only ingredient that may give pause is the milk powder. Believe it or not, most Indonesian don't buy fresh milk in gallon jugs. Instead, we buy milk powder, and we make our milk by mixing milk powder with warm water. Back in Indonesia, there are so many competing brands to choose from, and honestly, milk from milk powder vs. full cream milk is pretty comparable. I guess you can use baker's special dry milk if you want, but here in the States, whenever a recipe asks for milk powder, I always use Nestle Nido dry milk. And yeah, I also make milk from that and drink it like the stuff from gallon jugs.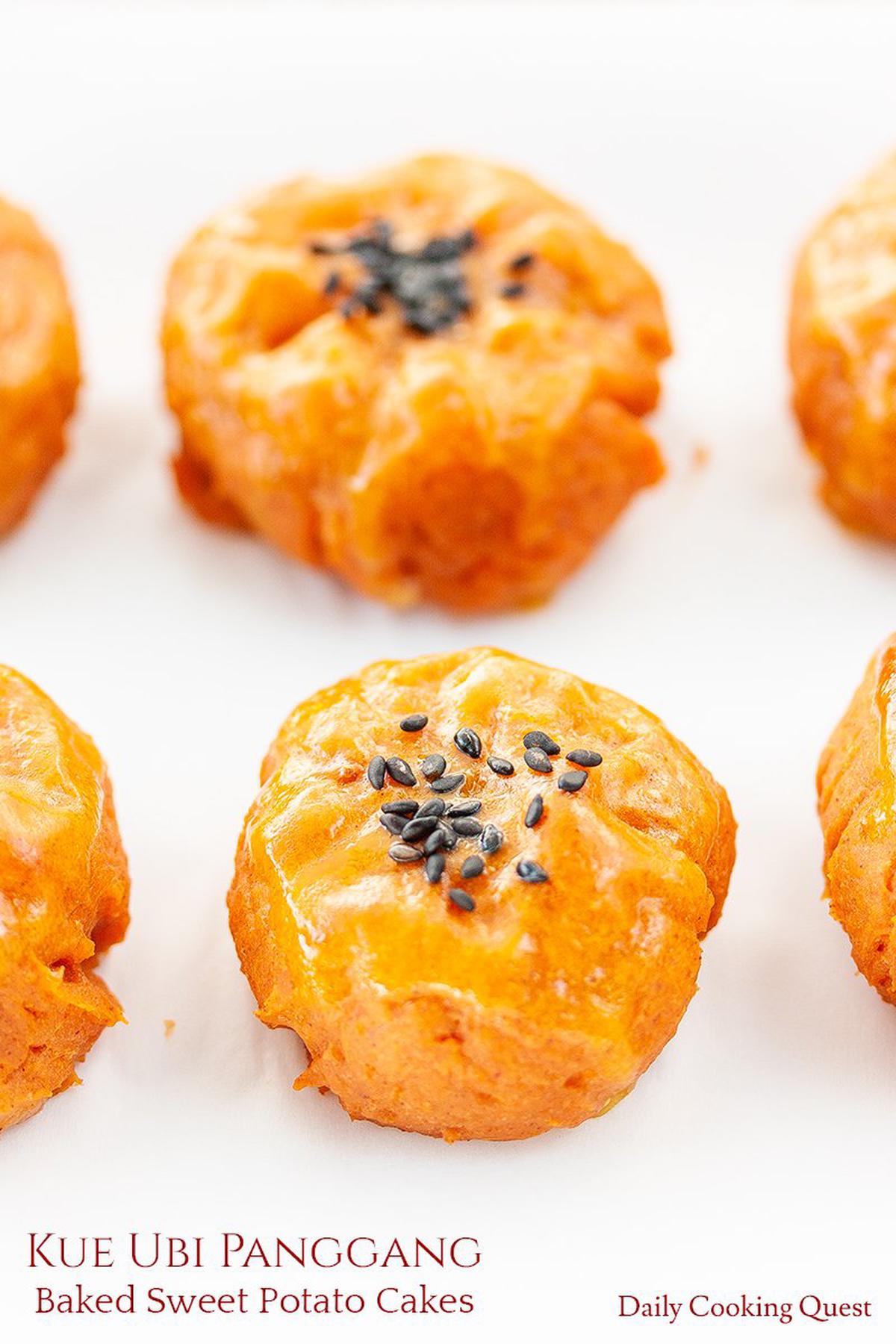 Shaping the cake
The dough (a.k.a. sweet potato mixture) for this snack/dessert is on the wet side, so it will be impossible to shape using bare hands. Usually we use a piece of plastic such as saran wrap to shape the dough into a ball. This is a very rustic cake, so don't worry if your cakes don't end up looking perfectly uniform. Embrace the wonkiness, they are supposed to be like that.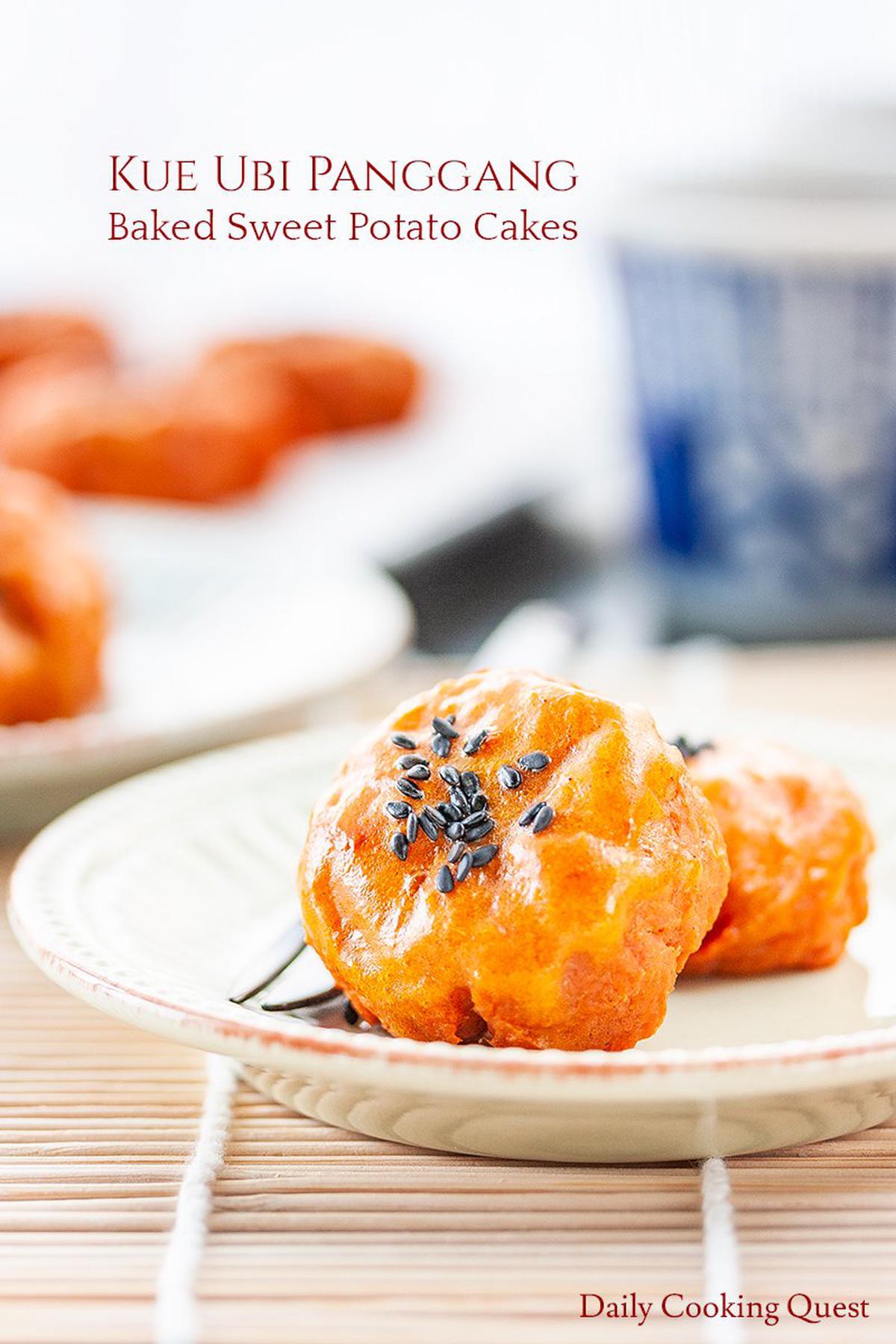 Kue Ubi Panggang
5.0 from 5 reviews
Ingredients
500 gram cooked and mashed sweet potato (from about 2 medium size sweet potatoes)
2 tablespoon sugar
2 tablespoon milk powder
1/4 teaspoon salt
1/2 teaspoon cinnamon powder
30 gram unsalted butter, room temperature
1 egg yolk, lightly beaten, for egg wash
1/2 teaspoon black sesame seeds, for sprinkles
Instructions
Preheat oven to 350 Fahrenheit (180 Celsius). Line a baking sheet with parchment paper.
In a mixing bowl, mix together mashed sweet potato, sugar, milk powder, salt, cinnamon powder, and butter until smooth.
Divide the sweet potato mixture into 16 portions. With a piece of saran wrap, shape each portion into a ball, and arrange on the prepared baking sheet.
Brush the top of each ball with egg yolk, and sprinkle with black sesame seeds.
Bake in preheated oven for 45 minutes, or until golden brown. When done, the cake should have a golden crust with soft center.
Remove from oven, and cool slightly before serving.