Home / All Recipes / Chinese / Luo Han Guo and Chrysanthemum Liang Cha - Monks' Fruit and Chrysanthemum Tea
Luo Han Guo and Chrysanthemum Liang Cha - Monks' Fruit and Chrysanthemum Tea
Chinese herbal tea (liang cha) is a homemade remedy for sore throat. I love this version with luo han guo (monk fruit), chrysanthemum flowers, and longan.
I love spicy and fried food, but too much, and my throat starts to hurt. For Chinese and Indonesian, we have this concept that once this happens, we have a condition call panas dalam (Chinese: fa re qi), I guess the best translation would be too much heat. For Chinese, this means it is time to consume liang cha (or cooling tea) to eliminate excess heat from the body. :D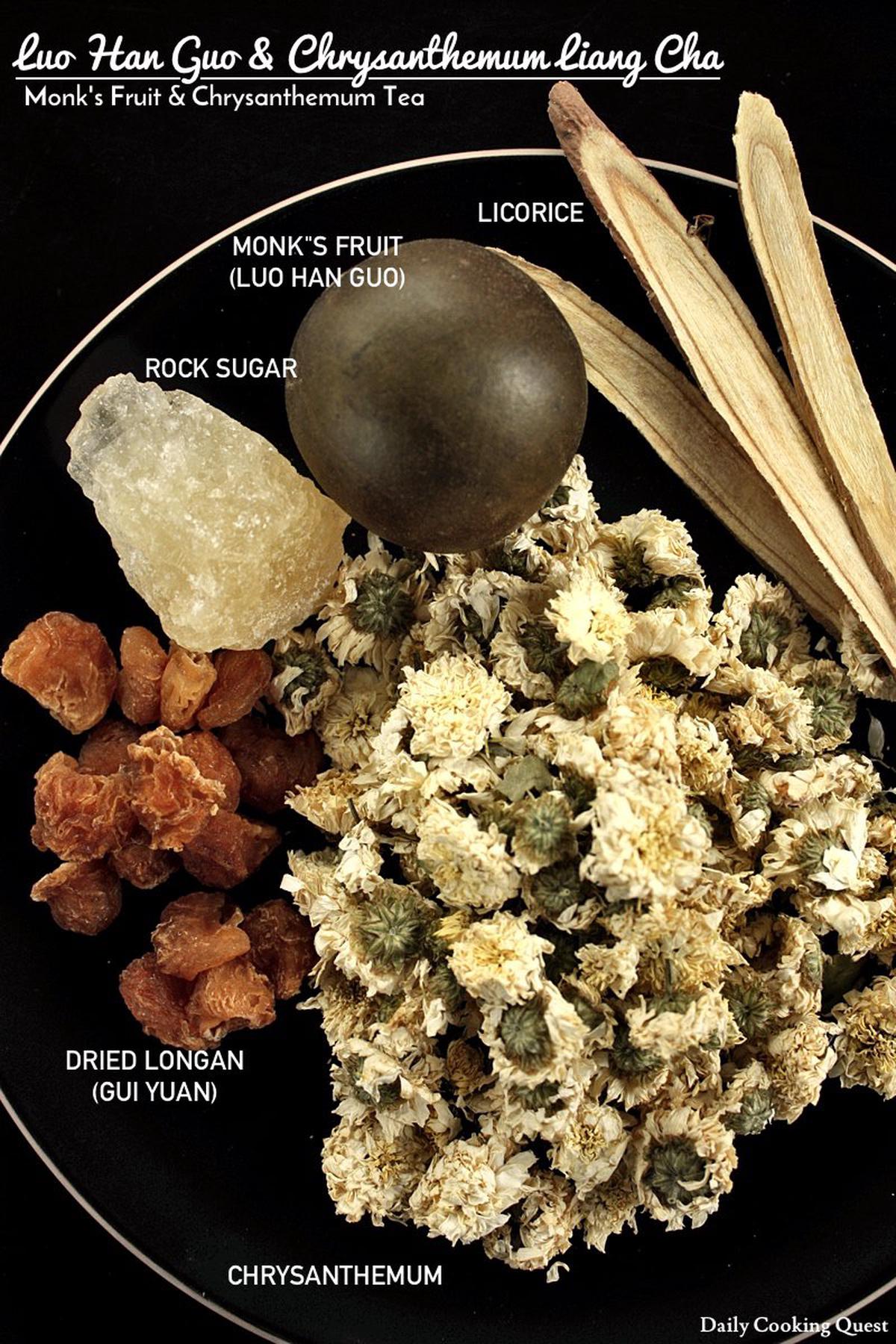 There are actually a lot of varieties in what constitute a liang cha, but the tea I like the most are the ones that at least includes luo han guo, chrysanthemum flower, and dried longan. If you go to a Chinese herbalist, or even Asian grocers, you can find many varieties of liang cha to choose from, so your favorite may be different from mine. Give them a try, since they are supposed to be good for your body, and although we call them "tea", there is no actual tea leaves involves, definitely a good thing if you are avoiding caffeine.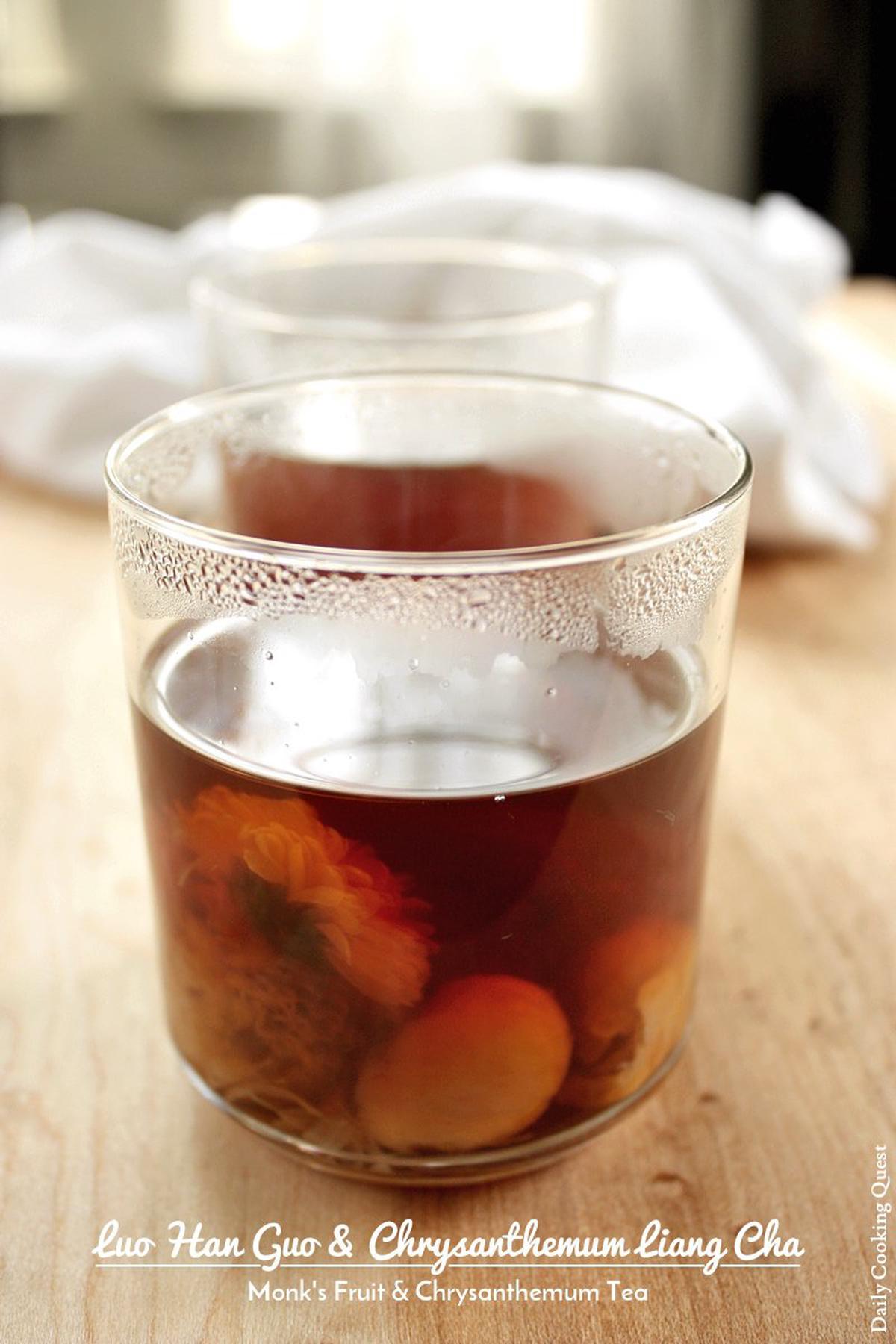 Luo Han Guo and Chrysanthemum Liang Cha - Monks' Fruit and Chrysanthemum Tea
4.6 from 11 reviews
Ingredients
10 cup water
1 monk's fruit (Chinese: luo han guo)
25 gram dried longan (Chinese: gui yuan)
25 gram dried chrysanthemum flower
3 slices licorice
50 gram rock sugar
Instructions
Bring water to a boil in a pot. Crack the monk's fruit open, then add to the boiling water. Boil for 3-5 minutes, then use the back of a ladle to break the fleshy pulps and seeds of the monk's fruit to pieces.
Add the rest of the ingredients and return to a boil. Reduce heat, cover, and simmer for 1 hour.
Turn off heat, ladle to glasses and serve hot/warm. You can eat the longan, but not the other solid ingredients.