Home / All Recipes / American / Mango and Orange Punch
This simple mango and orange punch/mocktail is awesomely delicious. Be sure to stock up on them when in season, and soda water. Everyone will want seconds!
How do you entice children to drink their juice? Why, make a punch of course. The fizzy feel from the soda water will sure to be a big hit, they will think they are drinking soft drink, while we all know they are drinking healthy stuff. ♥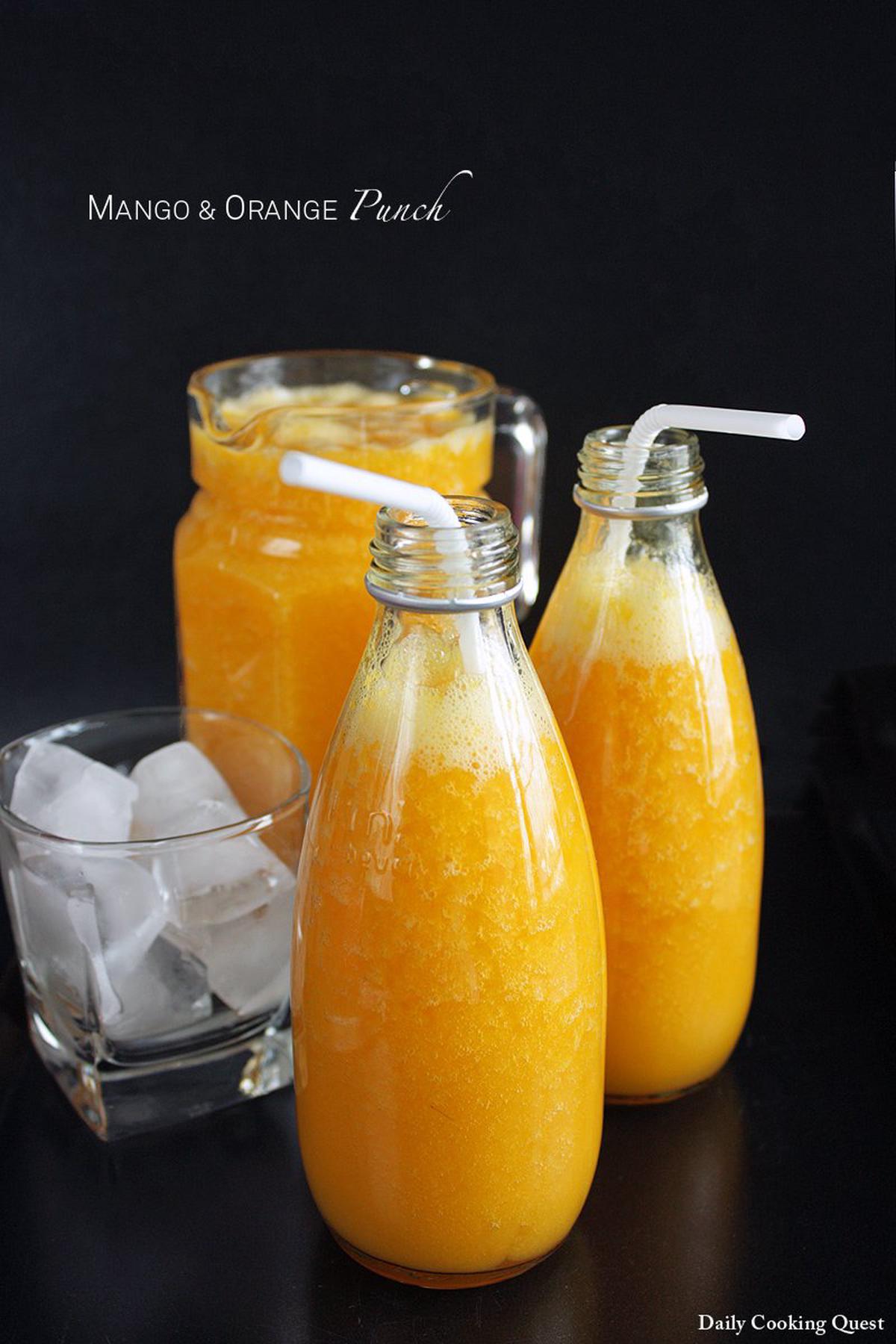 Mango and Orange Punch
5.0 from 5 reviews
Ingredients
flesh of 1 mango (about 300 gram)
1 cup orange juice
2 cups soda water
1 to 2 tablespoon sugar, or to taste
Instructions
Place all ingredients in a blender and process until smooth.
Transfer to serving glasses and serve with ice cubes.